FILL OUT THE FORM BELOW & ALLOW US TO TAKE YOUR SEO SERVICES FOR FURNITURE STORE TO A WHOLE NEW LEVEL!
How Will SEO and Digital Marketing Benefit Your Furniture Store?
Successful furniture stores and outlets still use SEO as part of their online marketing strategy. The importance of online marketing tactics and SEO services for furniture stores is becoming increasingly apparent to companies. There are numerous reasons why you should use SEO to create your online brand, so let's take a closer look at why SEO is necessary for you.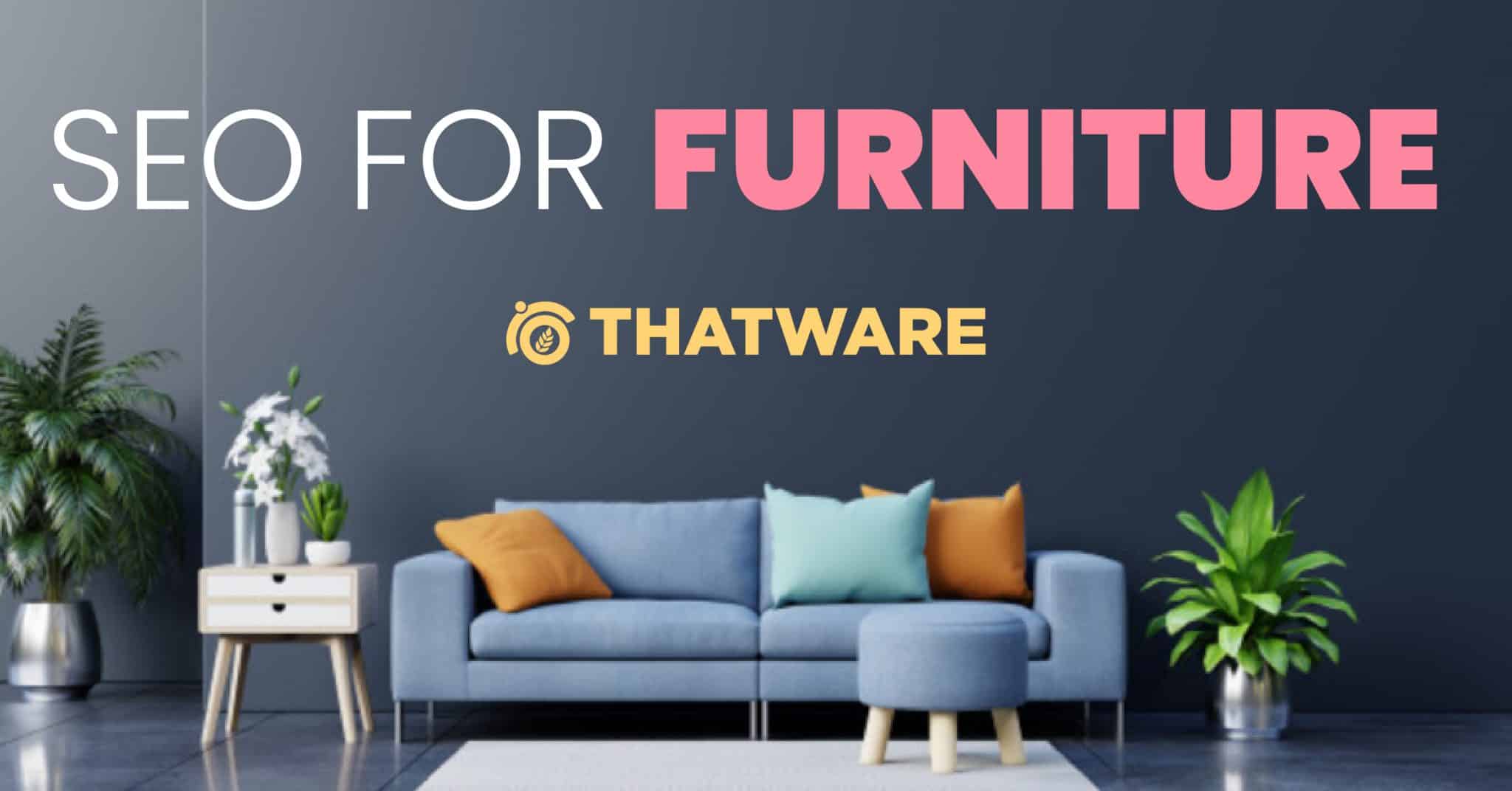 Regardless of the size or structure of your furniture store or outlet, a strong online presence for your furniture outlet through successful SEO and digital marketing can only help your furniture company. When it comes to finding the perfect sofa or dining room table for their new kitchen, consumers are increasingly turning to search engines. Using successful digital marketing strategies and SEO services will help your furniture store compete with its rivals while also assisting your customers in finding the right piece.
The Importance of Search Engine Optimization for Your Furniture Store
Obviously, the furniture industry is not a tiny one. "Furniture and home furnishings stores reported around 106.78 billion U.S. dollars in revenue in 2015," according to www.statista.com. In this vast sector, there is a lot of room for expansion. Working with an SEO firm that can provide knowledge, resources, data, and reporting is a significant decision. SEO Solutions has worked in the furniture industry and understands how to create effective campaigns to help you grow your business.
Looks for a Specific Piece of Furniture
Many consumers take advantage of the Internet before going to the store because it allows them to conduct precise searches. These online searches are known as "micro-moments," and they have the power to make or break your business. Competitors are vying for the same customers, and you can outsmart them with the help of an experienced SEO firm.
Our furniture store SEO solutions are designed to catch those "micro-moments" so that you can create more leads and sales. Consumers would be able to locate the ideal piece of furniture more quickly and regularly online as a result of modern technologies. It's important that your site is the one they want to click on when they conduct those searches.
Follow these three furniture SEO best practises.
SEO for furniture stores can help you create authority and an audience more than anything else. Your revenue will rise as you build a larger online audience and more people connect with you and visit your website.
With that in mind, there are a few SEO basics that can help you build a solid base for your website. You'll be in a better place to attract and convert clients while also boosting your business's exposure in Google if you use these.
The search terms that people use to find your company are known as keywords. When you use them on your website, you're speaking in the same language as your future clients, which makes it easier for them to find you.
Although keywords should be used on your websites, they should not be used excessively or crammed into the document. Going too far in this direction makes pages unpleasant to read, which can damage your SEO rather than improve it. It will read much more easily if you use keywords naturally in your text, and both Google and your customers will appreciate it.
It's also important to consider the keywords you're using. For example, ranking well for a broad search term like "tables" would be difficult (if not impossible). You may not even want to rank for such a broad term in the first place, because it does not always mean a desire to purchase.
Focusing on long-tail keywords, which are more comprehensive search questions, may also be beneficial. You may use a search term like "four chair kitchen dining set" instead of just "table." Due to the lower competition, it would be easier to rate material for searches like these, and they also show a strong desire to (eventually) buy something.
Today, blogs are everywhere, and it's critical that you create and maintain one so that web visitors. And Google is aware that your site is active. Blogs also allow you to discuss something that is going on in your business. It allowing you to establish yourself as a credible source of knowledge. Furthermore, it gives visitors a reason to visit your blog. Google will appreciate all of your new material. You can write link-worthy posts that will attract links from other websites.
A blog also encourages you to express yourself creatively. It could be about anything you want but in order to drive targeted traffic to your website. It should be related to the furniture niche. A blog is an ideal platform for distributing supplemental material. It may range from how-to guides on how to care for specific types of furniture to DIY articles. That show readers how to make home improvements.
Overall, blogging is an excellent addition to your website!
Keep up with your social media pages

Maintaining contact with your consumer base through social media is a great way to do so. Although it has no direct effect on SEO. It allows you to interact with your customers and entice new visitors to become customers.