GET A FREE CUSTOMIZED SEO AUDIT & DIGITAL MARKETING STRATEGY FOR YOUR CBD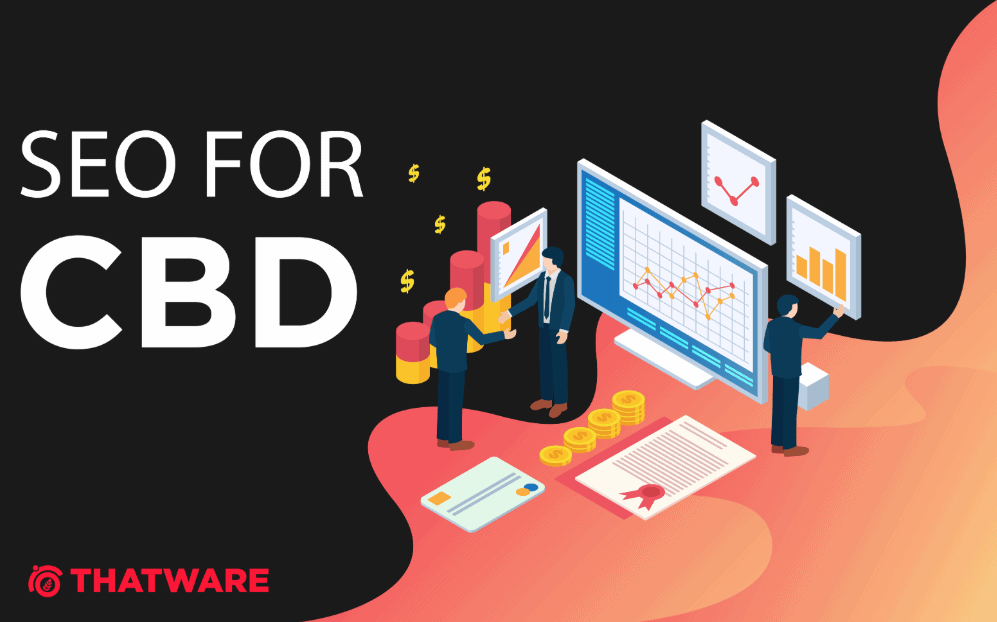 Were you aware that CBD SEO is one of the most effective digital marketing strategies to incorporate in your marketing strategy, especially if you're looking to create a long-term CBD brand?
A good CBD website should attract your customers by conducting the inbound traffic organically through CBD website SEO. That's one of your Website's primary functions. Combined with SEO strategy for CBD, search engines allow your customers to find their online dispensary or cannabis retail store.
Fobes.com claims that when you organically rank on the first page of search engines, the website has the potential to continuously supply you with sales leads. It is an efficient source of leads! Google is projected to pull in 80 per cent of net search ad sales in the U.S. this year, according to a survey by eMarketer, as stated by Search Engine Journal.
The aim of implementing an SEO for CBD businesses on your site is to index your website content in search engines such as Google & Bing to get the content ranking on page 1 for the related CBD search queries as soon as possible. SEO services for CBD are intended to boost the online visibility of your website and to increase the amount of highly qualified traffic from organic search results to your site.
CBD SEO services are pretty crowded for CBD brands right now, with new CBD and hemp extract companies popping up every day. While it's an exciting time for small business owners who are spreading legal cannabinoids' therapeutic powers, it also means the CBD company needs a competitive advantage to stand out from. Checking that the website design, social media, and CBD SEO strategy are in tip-top shape is now more critical than ever.
HOW TO GET INDEXED AND RANKED ON GOOGLE FOR THE CBD CONTENT?
It's not easy to sell CBD oil and CBD goods on Google, Facebook, or Instagram, so you'll need to use other methods to market CBD oil online and expand your CBD business.
I'm sure you'd agree that people are interested in CBD oil and other CBD goods, and they're looking for more detail on this emerging wellness outlet.
Google does have details on the total number of monthly requests for a zillion different search keywords, but not for CBD, weed, or other marijuana-related search words.
However, I believe it is fair to conclude that there is a strong demand for high-quality knowledge and knowledge about the health benefits of CBD, and your future customers will need this information to compare the various CBD choices.
This is why SEO (search engine optimization) is an important part of the CBD marketing strategy.
SEO is the method of optimizing the CBD content on your website with a relevant keyword strategy so that search engines like Google and Bing can conveniently scan your site's pages and display them on page 1 for popular CBD search phrases.
So, suppose your website will have useful information about CBD goods that answers unique questions potential buyers have about CBD oil. In that case, you'll start generating highly skilled leads to help you sell CBD without spending money on advertisements!
This article would demonstrate why SEO is one of the most popular digital marketing strategies for selling CBD online, whether you're searching for effective ways to advertise CBD on Google or alternative methods to promote CBD goods without advertisements.
Let us get one thing right from the beginning. SEO for CBD is a dynamic technique in art / digital marketing. It's time for SEO. SEO for CBD business is not meant to boost revenue in the short term. CBD SEO service is intended to boost the online visibility of your website and to increase the amount of highly qualified traffic from organic search results to your site through CBD SEO marketing.
Your CBD SEO marketing strategy implemented by your CBD SEO firm will concentrate on targeting top funnel and middle funnel people to educate them and make them aware of CBD oil's features and health benefits, and other CBD items that you offer.
If your website is new or has a low Domain Authority ranking, it will be more difficult for you to quickly index your CBD content, let alone get your site's page to rank on page one.
WHY YOU NEED SEO TO SELL CBD ONLINE?
First, by using search engine optimization techniques to help sell CBD oil, there are no promotional constraints.
You have complete power over the content of your website and can publish anything you want within purpose. Take advantage of this ability to use the website as a CBD educational resource and a CBD online shop.
Not everyone who visits your online pharmacy or retail shop is willing to purchase CBD, but they may be interested in learning more about CBD's wellbeing benefits and how it can help them. For instance, if potential customers are looking for details on CBD, they could type in:
What is CBD
CBD oil for pain relief
CBD oil side effects
CBD oil for anxiety
They aren't going to purchase CBD right away. These users, on the other hand, serve potential CBD store customers.
They'll certainly shop at your dispensary when they're about to try CBD oil if you can supply them with the answers to their many questions in the form of high-quality material published on your website.
Cannabis customers value content that is both relevant and high-quality. You want your CBD brand to be regarded as a reliable source. The go-to CBD store for customers looking to buy CBD oils.
Is your CBD material being included in web searches, even though it's fantastic? As users check for CBD-related material, SEO lets your high-quality content get found on Google and Bing.
HOW TO INCREASE YOUR CBD SITE'S DOMAIN AUTHORITY?
To increase the domain authority of your website, you will need to regularly populate your website with high-quality, highly appropriate content related to CBD and CBD items. The content on your site will need to answer the CBD questions your target demo is looking for.
Google & Bing will reward you with high-level domain authority and search engine rankings if people spend time on your website, read your content, click through to read more content, share your content and return to your website to consume new content.
Here are some of our top tips for making sure your CBD brand gets the online attention it deserves…and your fair share of sales!
1. Hunt for the Best Keywords
The very first step towards a good CBD SEO is getting the blogs the right keywords.
One way that SEO follows is to tweak your content by analyzing keywords that suit the user's expected searches. It's important to consider the need of the community we're targeting, as this helps develop the website's content using appropriate title tags so that Google crawlers can quickly search and find the website making it into top results.
You should go in for a second opinion as well. Compare your work on Google Keyword Planner with the findings of the Google Search Console and Analytics, and then determine which keywords to incorporate.
2. Meta Tags are important for your CBD SEO & Rankings
Optimizing meta tags is a key SEO technique so far and will still be so as we know it works, and it can also help your CBD website get indexed on Google faster.
For CBD companies the following 2 meta tags are most relevant to SEO. Title Tags & Meta Description Tags. Any time you, or one of your customers, perform a Google search, the first page shows a list of the most important results and each result has a title, a URL (link), and a summary. The search listing link element is the title tag, then the URL below is in green colour, and the meta description tag is below it. Titles that are highly appealing to your target demos should produce more clicks. Notice that the results of mobile search do look different from the listing of results of the above desktop search.
3.  Find Your Niche and Publish Quality Content
Finding your place in any crowded industry is important. Are you going to sell your company to sports fans? Mommies? Dog parents, do they? By honing the branding, you want to set yourself apart from the competition. You can then pick long-tail keywords that help you reach the market niche and use them in the content of your blog. If you are using specific keywords, it's much easier to meet a potential customer through your business blog.
For example, you are more likely to rank in the keyword phrase "CBD for moms" or "CBD for active seniors" than in the "CBD" phrase This is because someone with a CBD company wants to rate "CBD" and is likely to invest dollars to achieve that goal. Will you try to compete with big businesses, or will you carve your small pocket in the CBD market? Take a choice and base your blog topics on your niche. While SEO can be competitive on CBD brands, making your mark is more than possible.
4. Optimized Internal Linking Strategy
Growing a website requires links, links and more to rank good on Google or Bing. Internal and external linking should be an integral part of the SEO for your CBD service. Ideally, most of your site's connections to your site will be backlinks from highly important and authoritative external sites. But it takes time, good content is not fast and easy to do.
Marketing CBD SEO experts have recently conducted studies to determine whether an automated internal connection strategy will support a new website with few backlinks and weak domain authority. The analysis found that blog posts on the website that used 3 internal links had more page 1 rankings than blogs that used a sitemap of XML alone.
It turns out that an internal linking technique for your CBD web site will improve the SEO. The key is that you need appropriate and related material on your website which can be linked to one another. When you add internal links to your new articles from your old content, it allows them to be indexed faster and helps move them up in the rankings. Especially when those internal links come from similar pages that have good Google rankings.
5. Check your Competitors
Are there any online CBD businesses that are doing well? Okay, check them out and see what approach they adopt to boost sales. You can see which keywords your rivals are targeting and thus develop your SEO strategy. Given that the market is still young and growing rapidly, new companies may be trying to get into it in order to take a share of the lucrative market. So, you need to be standing out from the rest. If your rival has been on the market for quite some time now, you may want to look closely at the marketing strategies for any useful lessons you can put into practice in your own marketing.
The above CBD market analysis 2019 will help you continue your online journey in the CBD sector and step towards improving SEO for better organic revenue for CBD blogs. Given the complexity of the goods that you're working with, it's a no-brainer that it also comes with a lot of confusion and bottlenecks.
The traffic on your website will also depend on the type of CBD product you choose. Aside from creating a comprehensive plan to organically rank your CBD website on Google, expert advice will be the most successful way to do that.
The next time anyone tells you that you can't generate good revenue for CBD goods, tell them the CBD website case that generated $300k in revenue over a 90-day period from organic traffic only.
6. CBD on-page SEO
Because on-page SEO helps you to control your website's content-related variables, it brings the control in hand to optimize smartly to top order the website rankings. SEO analyzes the audience's need and modifies the technological setup of the content available to consumers accordingly.
7. Technical Optimization
Technical Optimization – As the word implies, it is simply to design the website's layout so that Google crawlers can scan the content without any obstacles. It is quite technical, as it has less dependence on the web site's actual content and is more focused on website structuring. Whilst the indexing process marks its ranking value, SEO provides search engines with a green signal to recognize your website's layout and land your website at ease. And you go there, keep your website in the top rank.
8. Improve Site Speed
Site load speed is one of the essential elements for website ranking because it comes from multiple accessible choices, being one's, choice requires fast access. Download speeds are a point of concern for both Google and Bing. SEO works like magic, to ensure this.
Another advantage of SEO is that it helps to provide searches over small screens. SEO's best practice is to build a friendly android website so that users can easily access it. It ensures fast website load speed.
9. Off-Site SEO Strategy
When it comes to your site's reputation, knowing SEO strategies is a blessing for your CBD company. Besides this, SEO has another advantage in getting you off-page. Going off your website page is landing on spaces that will talk about your site, sharing your site's sincere opinion.
10. Social Media Shares Marketing
Within the last 2 years of social media marketing, many digital marketers have probably noticed a cool trend. They know that if you post new content on your blog, and it gets a decent level of social engagement — likes, comments, shares, and clicks — the same content will skyrocket in the short run to Google's top.
Using social media such as Facebook, Twitter, and/or LinkedIn to share your latest blog content will contribute to your website's growing amount of highly important and eligible traffic. And, even if social shares provide a short-term boost in rankings, and your rankings could drop in the long-term for that piece of content, there is still a very lucrative gain.
Social shares may not have a direct impact on rankings, but the higher the chance you create backlinks, increase your brand queries and build brand loyalty, the more people who see your content.
CONCLUSION
Users constantly search online for information about CBD oil and its many health benefits, so why not take these inspired potential clients to your website and give them the information they want. Clearly, if you are in this industry the best way to optimize your growth on the market for CBD oil is to ensure that you can reach your future customers. Doing so begins with an effective SEO strategy.
Identify the exact questions your future customers are asking about CBD and build an SEO focused content marketing plan designed to pull those consumers from the search engines to your online CBD shop. The key thing we suggest is to dive straight in and make the improvements you can now. Post on social several times a week, pull the trigger on the SEO audit you need and start publishing blog and content on a regular basis. You are going to see results quicker than you thought!
GET IN TOUCH
Fill out the contact form to reach out to our SEO experts in our company. If you want to enquire about affordable seo packages and any other customized needs. Please get in touch, we value and respond to each and every request which come across us.
CASE STUDIES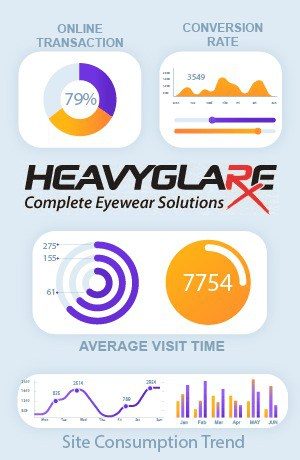 SUNRAY OPTICAL INC. (HEAVYGLARE EYEWEAR)
Services Provided: Advanced SEO
The business marketing seo model which has been performed for the above campaign is the advanced model. In other words, we have performed the top-notch search strategies with the right blend of semantics, data science, advanced link building and NLP. As an end outcome, below are the statistics which were obtained:
1.5 $MILLION
In Sales
600,000
Organic Session
Over 50,000
Checkouts