TUHIN BANIK
Tuhin Banik is a young founder and CEO of Thatware. He is also CEO of SEO Ranking Agency UK LTD which is a limited company SEO agency in the United Kingdom. An organization that strives to revolutionize the digital marketing space through artificial intelligence-based techniques. He has a strong technical background with a Bachelors in Technology followed by a Master's degree in digital marketing and a Nano degree in artificial intelligence.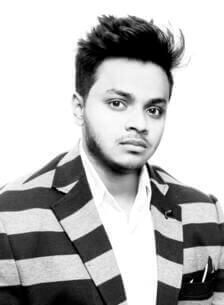 Due to his sound technical knowledge through academics, he is a great entrepreneur in the field of digital marketing and has applied his academic skills to cater to the market space in a commendable manner. To gain additional knowledge and stay updated with the new innovations in the market space, he has completed several certifications and licenses in the past years including, but not limited to, Google Analytics, SEMrush etc. He is a certified programmer and has also attained a degree in Mechatronics, Robotics, and Automation Engineering.
His organization is the first company in the world to link artificial intelligence with digital marketing. With his robust team of qualified professionals, he is all set to expand his presence both nationally and globally across all Tier1, Tier2 and Tier 3 cities. Tuhin also aims at automating the entire sales process of organizations across industries. This would help ThatWare to grab a bigger share of the pie of the digital marketing industry.
The internet marketing industry has been quite progressive in the past decade, Tuhin aims at catching up with the same pace and helps organizations with their digital presence at affordable prices. He claims that his organization is growing fast and predicts to have 2000 employees by 2023. He is already serving more than 300+ clients and looking at increasing the numbers on an everyday basis with a global presence.
Embracing the comprehensive world of technology, Tuhin has successfully created a dynamic team of data scientists, AI experts, Natural Language processing experts(NLP) etc. who aim at providing clients with the right mix of services to achieve their goals. Tuhin believes in holistic development and sustainable growth strategies. They are the key to long term success according to him. Just delivering short-term strategies in the market space for his clients, he mentions that it's an unfair practice.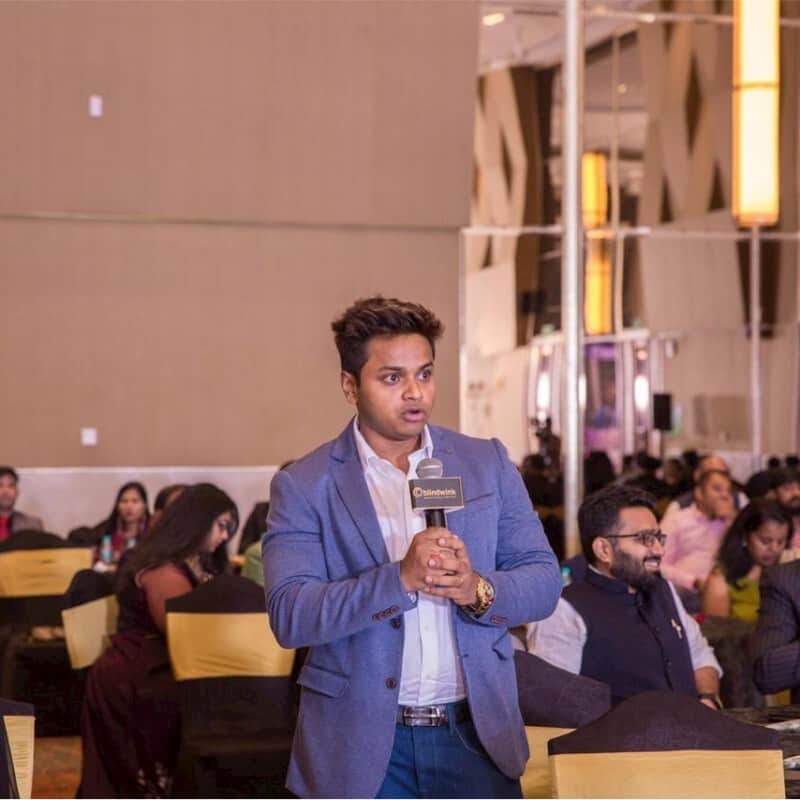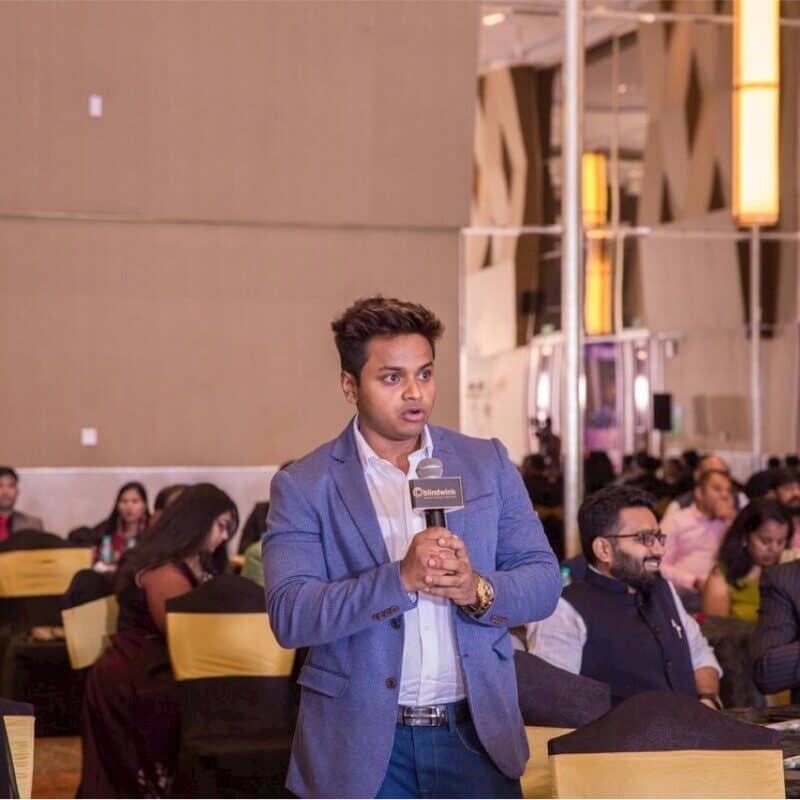 He believes digital marketing is an ever-evolving space and hence constant optimization and update become absolutely necessary for survival and competitive advantage. His organization hence provides solutions that are absolutely balanced for companies and individuals. They know the right mix of services and define custom solutions according to individual client needs. This helps ThatWare LLP reach out to a differentiated range of clients who belong to various industries. With custom solutions, Tuhin aims at reaching individual freelancers to medium-sized as well as large-sized organizations globally.
ThatWare has contributed over 300+ projects globally and made them successful in every aspect ranging from sales funnel hike, CRO, ORM, Rankings, advanced technical SEO and advanced on-page SEO. His team operates globally and are working on various areas under deep learning and data science. He is the most On-Demand SEO director across prestigious SEO agencies all across the world. His organization, Thatware, has a good online reputation and a proven track record in delivering quality services to its clients. He aims to target the lowest turn-around-time with zero compromises on quality.
It won't be wrong to mention that Tuhin comes with an extremely strong academic background with 8 master degrees in the digital marketing space and several international awards and recognition. He is a search scientist with over 12+ years of experience in the industry and hence he is enriched with real-time analysis of clients and data.
Apart from an extremely promising carrier, Tuhin enjoys some leisure time by listening to songs and reading good books during his long haul flights. He shares that he likes singers like Jassi Gill, Zack Knight and Guru Randhawa. Since artificial intelligence is his area of expertise, he prefers sticking to books like 'What to Think About Machines That Think' by John Brockman. Although he mentions that his demanding work schedule with clients doesn't allow him with many windows to read up on artificial intelligence, he catches up with it during his travel.
His mission is to bestow his clients with the holistic power of digital marketing so that they can bring a diverse market close together to serve them. People use the internet to find solutions to their problems, that is when they turn up to search engines and look for answers in the form of products and services. Tuhin highlights that if an organization answers their pain-points with a product or service of value, he would help them capture the market share with his AI-based digital marketing skills. He has a logical approach towards delivering services that have both internal and external milestones set from the beginning.
This makes his organization absolutely reliable in terms of service delivery and maintenance. Tuhin values relationships, whether it's with clients, investors, employees or business partners and supporting agencies. Due to his constant investment of time and effort, he has successfully managed to bag the trust of many clients globally and won hearts across the market. His organization and employees follow a structured approach which is pre-set when they undertake projects, this helps both their clients and the internal team stay on track.
However, Tuhin communicates that it's always a two-way street when it comes to client satisfaction as he takes into factors like managing expectations and goals for his clients. He says the basics of any service delivery, irrespective of the industry is making the roots strong so that the tree doesn't fall. The roots of his service delivery are developed by a mix of trust and handholding of clients, he says if that's done correctly, rest would fall in when it comes to technical delivery.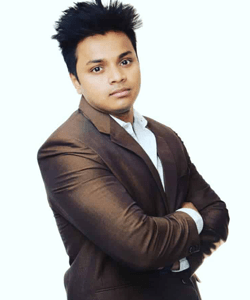 Apparently, with his experience with clients across industries, managing expectations is the most challenging step of any project onboarding and delivery. But with the sound knowledge and maturity he demonstrates, things have worked out well in the past for him in terms of client servicing. His team looks up to him as a role model and a mentor. He imbibes in them a feeling of trust and working with passion. Tuhin believes that if they love what they do, they would never get tired. That's the mantra for success in his organization. With huge client orders and demanding work schedules, he manages to train his team so that they are absolutely updated with the right knowledge and skills. He says that since internet marketing is such a dynamic place, it's absolutely necessary to keep a track of innovations and competitors.
In late 2021, Tuhin also developed the world's first AI-based SEO software named WebTool. This tool is built with Angular JS along with Python & language R. The tool aims to provide the best SEO support blended with advanced SEO and semantic search algorithms.
LinkedIn profile = https://www.linkedin.com/in/tuhin-banik/
If you want to have a private consultation or discussion with Mr. Tuhin regarding your digital marketing needs. Please get in touch with Tuhin at
tuhin@thatware.co

Tuhin answer's each and every single mail.