Geotagging refers to the practice of adding geographical metadata to various media, such as a geotagged photograph or video. This metadata typically contains latitude and longitude coordinates, including altitude, distance, accuracy data, place names, and other information. Geotagging can help local websites and businesses rank higher in search engines.
What is Geo Tagging SEO?
Geo Tagging SEO refers to the practice of associating geographical metadata with online content to improve its visibility in location-based searches. By adding specific location-based information to your website's content, such as addresses, coordinates, or maps, search engines can better understand and present your content to users searching for relevant local information. This technique allows businesses to target their audience more effectively and increase their chances of appearing in local search results.
The Benefits of Geo Tagging SEO
Implementing Geo Tagging SEO techniques can provide numerous advantages for businesses. Let's explore some of the key benefits:
Improved Local Visibility: Geo Tagging SEO helps businesses appear in local search results, increasing their visibility among potential customers in specific geographic locations.
Targeted Audience Reach: By optimizing content for specific locations, businesses can target their audience more precisely, reaching potential customers who are actively seeking local products or services.
Increased Website Traffic: Appearing in location-based search results can drive more qualified traffic to your website, as users searching for local information are more likely to engage with relevant results.
Higher Conversion Rates: When your content is tailored to a specific location, you can attract highly targeted leads who are more likely to convert into paying customers.
Enhanced User Experience: Geo Tagging SEO can provide users with valuable information about your business's location, operating hours, contact details, and directions, improving the overall user experience.
Implementing Geo Tagging SEO Strategies
To harness the power of Geo Tagging SEO, consider the following strategies:
1. Optimize Your Website's Metadata
Ensure that your website's metadata, including titles, descriptions, and headers, incorporates location-specific keywords. This practice helps search engines understand your content's relevance to specific geographic areas.
2. Utilize Schema Markup
Implement Schema.org markup to provide search engines with structured data about your business's location. This data can include the address, phone number, operating hours, and other relevant details, making it easier for search engines to display accurate information in search results.
3. Create Location-Specific Landing Pages
Develop dedicated landing pages for different locations you serve. These pages should include unique and relevant content specific to each location, such as testimonials from local customers or information about local events. This approach helps search engines understand your business's connection to specific areas.
4. Optimize Google My Business Listing
Claim and optimize your Google My Business listing, providing accurate and up-to-date information about your business. Add relevant keywords and ensure your business appears on Google Maps, enhancing your chances of appearing in local search results.
5. Generate Local Backlinks
Building high-quality backlinks from local websites and directories can significantly boost your Geo Tagging SEO efforts. Seek opportunities to collaborate with other businesses in your area or get featured in local publications to increase your online visibility.
6. Encourage Customer Reviews
Positive customer reviews play a vital role in local search rankings. Encourage your satisfied customers to leave reviews on platforms such as Google, Yelp, or industry-specific directories. Responding to reviews, whether positive or negative, showcases your commitment to customer satisfaction.
Geotagging isn't a new concept. It's been in use for website building for more than a decade. Its significance, however, is expanding, and it is quickly becoming a required component of local SEO. As more prospective consumers look for information on their mobile devices, search engines include their present location in the search results.
The term "geo" refers to a particular place or location. A particular geo-location coordinate places you in the world, no matter where you are. Geotagging is based on a computerized representation of address locations, the street/road network, and postal and administrative borders.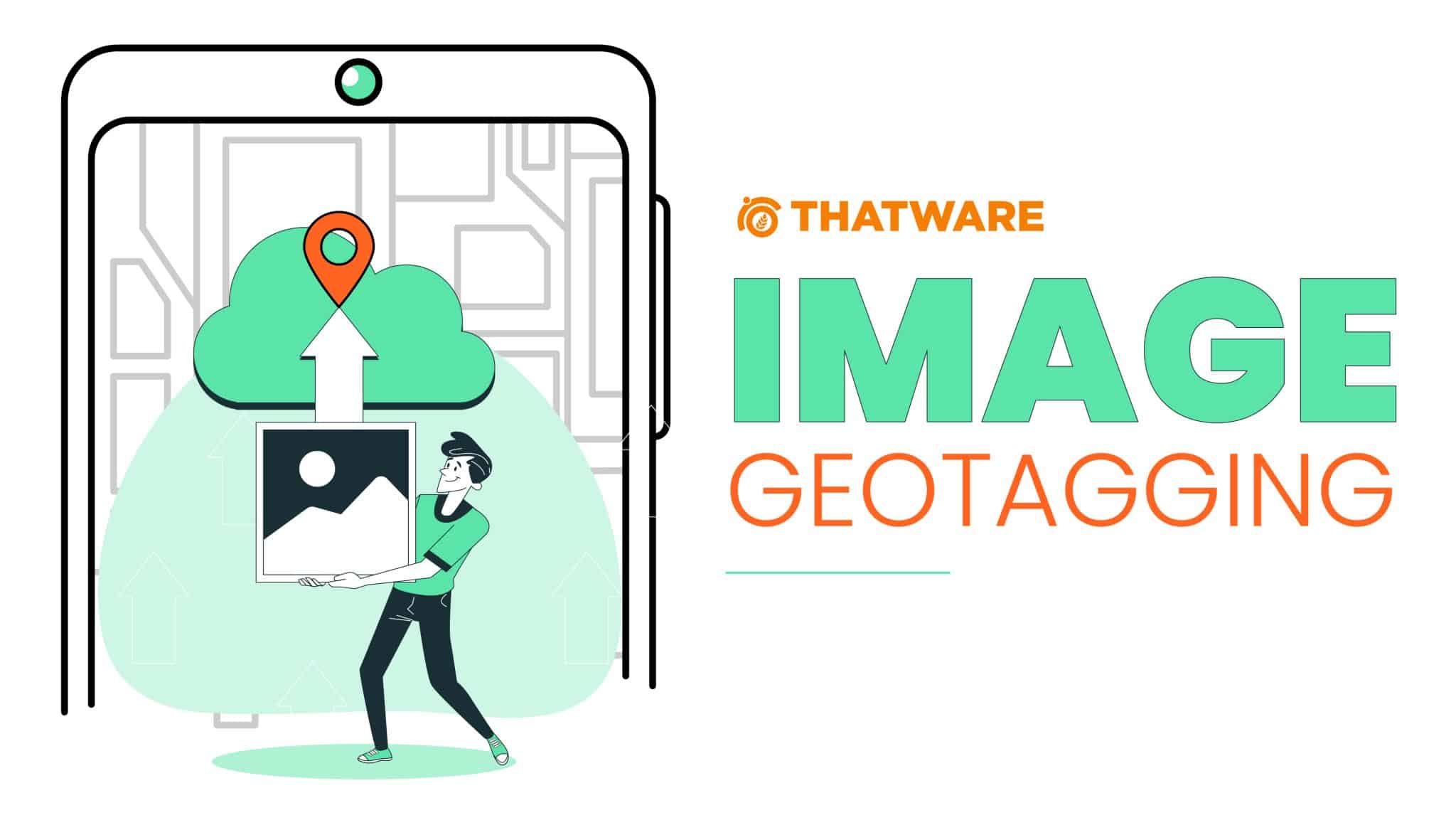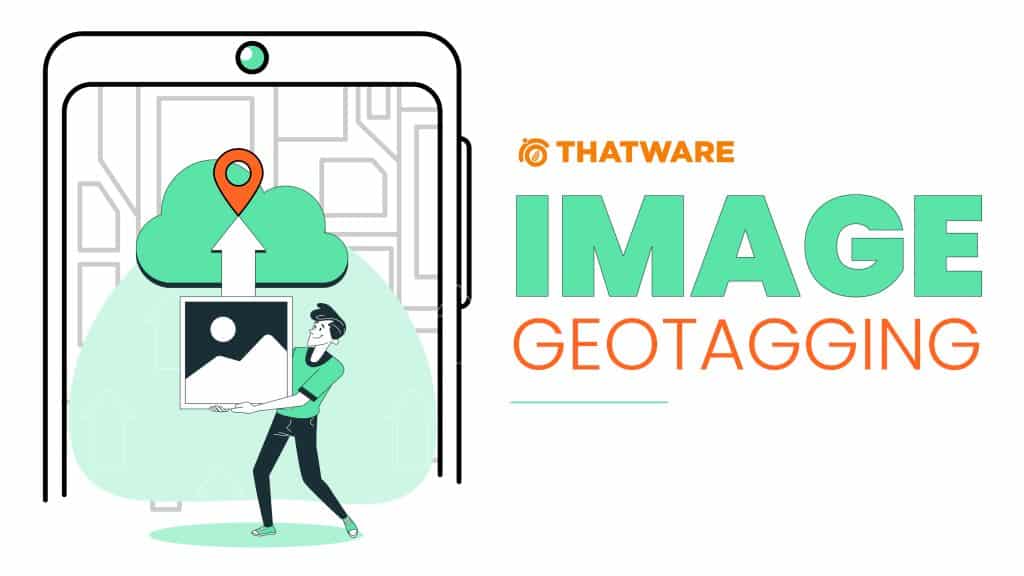 Geotagging defines a particular point of where your business is located when utilized for local SEO objectives. The "tag" component incorporates geo- or location-identifying information within the image itself.
Including Images In Your Overall Content Mix For SEO
Incorporating photos as part of your overall content mix is a smart idea in and of itself for search optimization. Images can give extra possibilities for keyword signals on a page and strong opportunities for ranking in Universal Search results. If the images are appropriately related to places, they can communicate different location signals, assisting your business and/or website in being regarded as more relevant for local searches.
Potential clients may never notice your business online if it does not rank highly in search engine results. In addition to ranking, you must consider conversion. According to Google, 90% of clients are more inclined to visit a business, including photos and videos. It simply makes sense to build a local SEO strategy and procedure around images and videos.
Local SEO, Geo-Specific SEO, Or Geo-Targeted SEO
The main SEO benefit of optimizing and geotagging images emphasizes the relevance of the business's location – also known as local SEO, geo-specific SEO, or geo-targeted SEO.
Geotagging provides highly detailed and dependable information to Google, and the more information Google knows about your business, the more confident it is in ranking it for a given term. Google considers the consistency of your company's name, address, and phone number throughout the web's citation listings. When these are constant, your business gains relevance.
Images With Geotagging Are Utilised In Google My Business
Because each listing is based on an accurate location and Google Maps, geotagging is crucial for Google My Business (GMB). Google considers the consistency of your company's name, address, and phone number throughout the web's citation listings. When these are constant, your business becomes more relevant.
Suppose you already have a Google My Business listing with unoptimized photos. In that case, it is in your best interest to download those images, rename them with keywords, and geotag them before re-uploading them to your GMB listing. This procedure may appear time-consuming at first, but it will be time well spent in the long term.
Geolocation Embedding In EXIF Data
There are various tools available that allow you to alter the EXIF data. Using an EXIF editor to insert the longitude and latitude data into a picture manually is one method for geotagging it. However, be certain that the picture upload service you pick accurately displays the image's position on a map and does not make any errors in reading the coordinates.
The takeaway here is straightforward. Optimizing and geotagging your images will gain greater local search ranking benefits. If your website lacks geotagging information, it will not rank as highly as rivals who do.
What Is The Best Way To Geotag Images For SEO?
Many web programs, such as Geoimgr, may assist you in geotagging a picture.
Use Google My Business to get your business coordinates. (Right-click on your map marker and choose Properties.)
Insert your picture here.
The picture will appear on the map if it already has a location.
It is an option, although it is advised to boost SEO by adding more EXIF tags.
Once EXIF tagging is complete, your geotagged image is ready to be downloaded and utilized on your business website.
Important SEO Tip – Use these geotagged images when joining up for relevant directories for your business, such as Google My Business, social networking, and press release distribution services.
Key Points For Image Optimization
Enable GPS on images: GPS is now available on all smartphones. So, make sure that they're all GPS-enabled while you're shooting images. This adds the location and geographical coordinates to your image automatically.
Proper dimensions, formats, and compression: Ensure that your image is of the correct specification and format, such as jpg, mpg, etc. If the file is large, compress it and send it to a free service like compressor.io. Large pictures slow down a page's load time. Try to keep them under 100kb when it comes to pictures if feasible. You can compress videos as well. At the absolute least, you should strive for less than 3 MBs for each video. Free convert is an excellent video compressing website.
Uploading on relevant pages: You should only upload geotagged images on sites where you want your audience to connect with your brand through the image, such as the homepage, contact page, testimonial page, and anywhere else you want your audience to connect with your brand through the image.
Placing an image: Human eyes are designed to read from left to right, both physically and mentally. Putting a picture on the left side of your page, for example, will draw the reader's attention and keep them on your site.
Add captions: Captions help users comprehend a picture better (not mandatory).
Add Alt-text: It is an alternate text in your image that substantially aids search engines in locating your image. It adds up to the picture in HTML format. It is an essential SEO tool. If you submit a picture without alt text, search engines will not recognize it. However, renaming it allows search engines to catch this content, which tells them more about the image.
Final Thoughts
Including geotags in your images is critical to increasing local SEO searches. Locating or recognizing a business in a certain location greatly increases sales. Google contributes around 80% to 90% of all worldwide web searches. Studying the methods of these search engines for improved photos and content can help your online presence last longer. You are indirectly achieving your goal of starting a business and converting leads into clients and, eventually, sales.