A favicon is a small 16*16 pixel icon that serves as your website's branding. Its main purpose is to make it easier for visitors to find your page when they have multiple tabs open. Favicons work best as simple images or one-to-three characters of text due to their small size. Favicons are not to be confused with logos, but they are sometimes used interchangeably. Because of its small size and resolution, the favicon may need to be an even smaller sizer or part of the original logo of a company.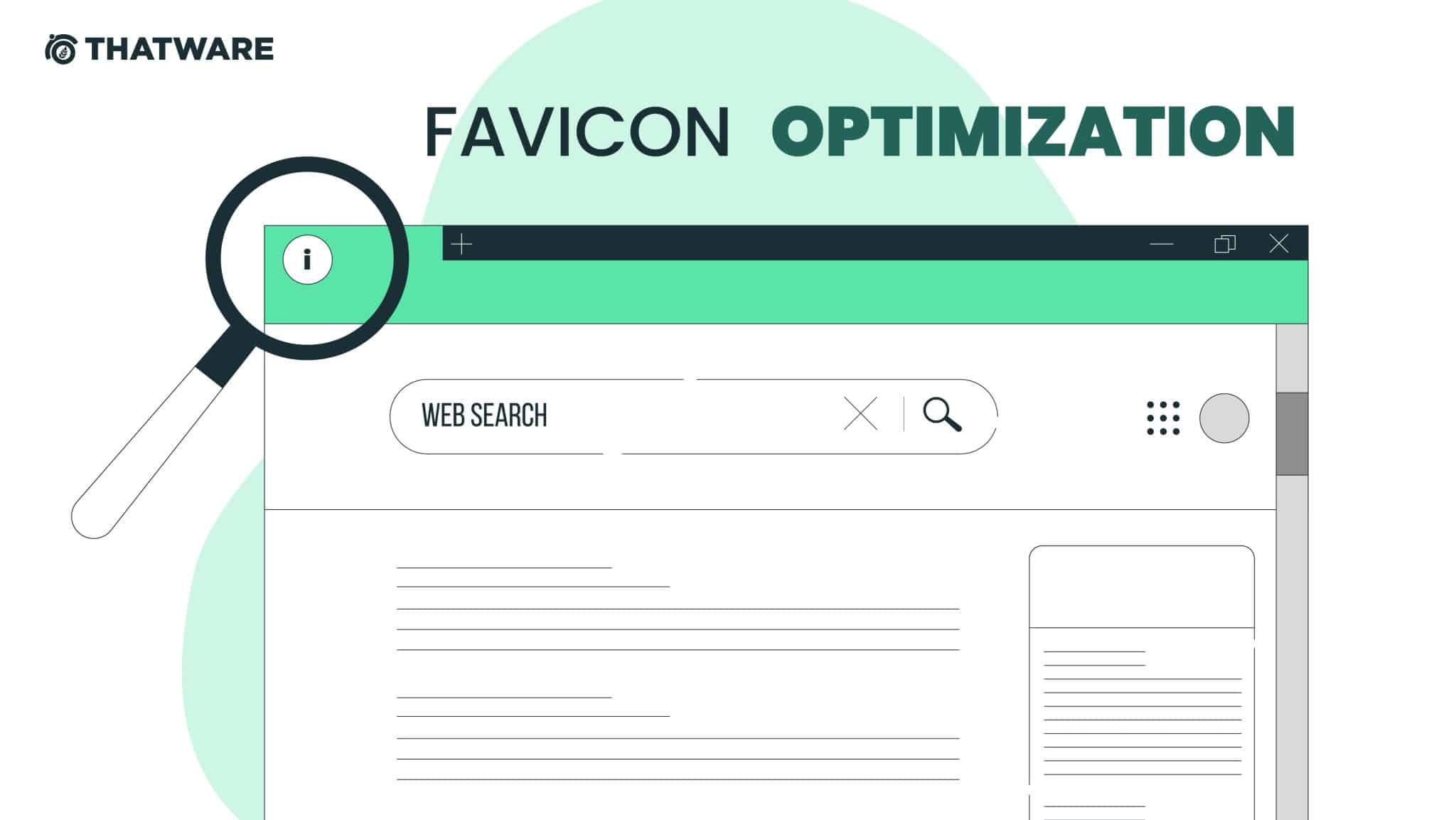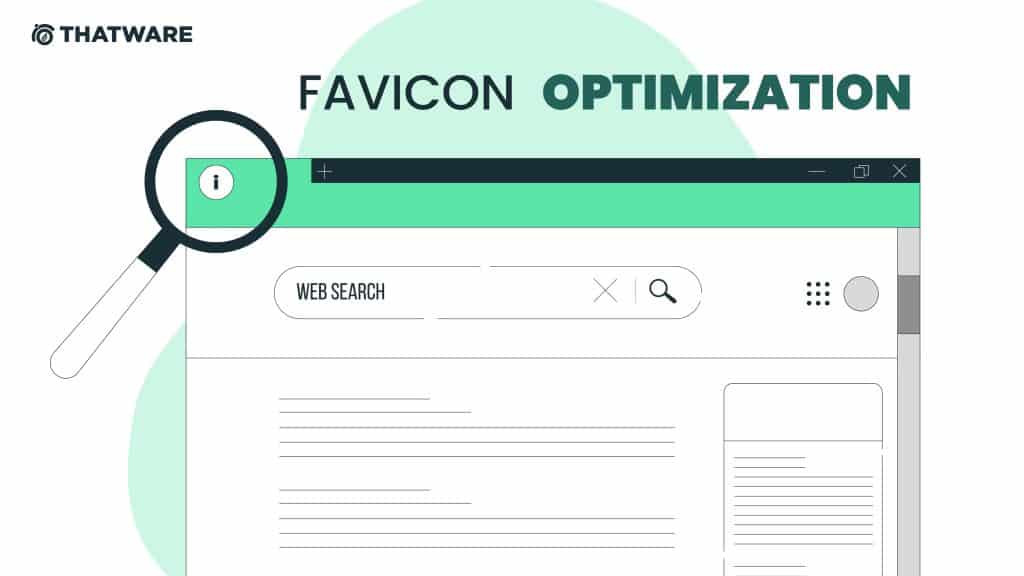 Where Can I Find The Favicon?
Favicons are small images that appear next to anything that identifies your website. Bookmarks, tabs, toolbar apps, history results, and search bars are all included. The following are the locations where you can find favicons:
Bookmarks drop-down menu
Browser tabs
Toolbar Apps
History drop-down menu
Browser history
Search bar
Search bar recommendations
What Is The Importance Of Favicons?
Creating a favicon is a small but crucial step in the process of creating a business website. It lends legitimacy to your site and aids in the development of your online brand as well as the trust of potential customers. They serve as an immediate visual marker for the website, allowing web users to identify it quickly and easily, as well as unifying all of the various browser components into a well-branded browsing experience.
Is It Necessary To Use Favicons For SEO?
Favicons are not directly responsible for your Search Engine Optimization, but they are an important tool for improving your ranking on search engines. The following are some examples of how a favicon can help your SEO:
Increased Use results from User-Friendly Websites:
Having a user-friendly website improves your search engine rankings indirectly. Having a favicon visible on your browser tabs, bookmarks, history archives, and so on saves your users time by allowing them to easily identify and navigate your website, increasing the likelihood of user interaction with your website. This will increase the amount of time spent and interactions with your website, which means that more eyes will be on your website for a longer period of time, improving your SEO.
A favicon gives you a competitive advantage over other websites that do not use one. Google's Chrome browser extracts certain search ranking signals from websites that have been bookmarked on the web. If your website lacks a favicon, it may miss out on being bookmarked on the Chrome browser, thereby missing out on one of many search ranking signals. Also, having your website bookmarked and then visually standing out in that list of bookmarks due to your favicon puts your website in a better position to be revisited by users. All of this boosts your website's traffic and SEO.
Because a favicon is a visual representation of your website and business, users will associate your brand with the favicon you use. SEO is all about branding and marketing, and the more visible your website is, the more likely users are to click on it and remember who you are.
How To Make A Good Favicon
When creating and designing a favicon for your website, many factors must be considered. While small and simple, it has the potential (and should have the potential) to have a significant impact. It is critical to create the best favicon possible because this is what users will associate with your brand. Here are some things to consider when designing your favicon:
A favicon isn't always just a smaller version of your company logo. The overall size of your favicon should be taken into account. You should stick to 16px because it is supported by all browsers.
Because the favicon is the visual face of your brand, you should keep it as simple as possible. The best favicons are the most basic. Colours are important for catching the eye of potential customers and standing out due to the small size of the favicon and the simplicity of the shapes used. Excessive detail will only make the Favicon appear cluttered and sloppy.
Because your favicon is the visual icon for your brand, it should visually communicate to users what your company stands for. This immediately tells them what your brand is about and what it does. Try to be creative, even if it is difficult with such a small and simple design.
Finding the perfect visual for your business may be impractical. One common solution is to use the first letter of your company's name or acronyms. You could also use an abbreviation of your company name.
Colour selection should also be considered. Contrasting colours help the eye identify shapes and the focal point of your favicon. Because of the small size of favicons, you must clearly represent your company to the user, and colour choice can be critical. Keep in mind that every browser is a little different.
What Favicon Sizes Are Required For Each Browser?
As previously stated, 16px is generally recommended because it can be used across all browsers, but if you want to create a favicon for every possible use, follow the instructions below:
16px: For general use in all browsers, it could appear in the address bar, tabs, or bookmarks views.
24px: Internet Explorer 9 Pinned Site
32px: Internet Explorer's new tab page, a taskbar button in Windows 7+, and Safari's "Read Later" sidebar
57px: iOS home screen standard (iPod Touch, iPhone first generation to 3G)
72px: Icon for the iPad's home screen
96px: The Google TV platform's favicon.
114px: Home screen icon for iPhone 4+ (twice the standard size for the retina display)
128px: for Chrome Web Store
195px: for Opera Speed Dial
What File Formats Should I Use For A Favicon?
Unlike in the past, when a favicon had to be in the Windows ICO format, there are now a few different formatting options available. Here's a closer look at each of them:
Windows ICO: The ICO is by far the most popular file format. The ICO has the advantage of being able to contain multiple resolutions and bit depths, which works very well and is especially useful for Windows. ICO also provides a 32-pixel icon that can be used in the Internet Explorer Windows 7 taskbar. It's also the only one that doesn't make use of the link> element.
PNG: The PNG format is useful for a variety of reasons. A PNG file does not require any special tools to create, making it very user friendly. It produces the smallest file size possible and supports alpha transparency. However, one significant disadvantage of this style is that Internet Explorer does not support PNG files; only ICO files are supported.
SVG: This format is available and supported by Opera browsers.
GIF: This format has no advantages other than being compatible with older browsers. While they will draw more attention to users, they also have the potential to irritate, and the general consensus is that they are not advantageous.
JPG: While this format can be used, it is less common and does not provide the same resolution quality as PNG. Furthermore, due to the small size of the favicon, the JPEG loses all of its advantages.
APNG: This is an animated version of PNG that, while supported by Firefox and Opera, suffers from the same issues as animated GIFs in that it distracts users while they are looking at their interface.
How To Include A Favicon In Your WordPress Site
To add a favicon to your WordPress site,
Navigate to Appearance > Customize:
Next, navigate to the menu on the left sidebar and select Site Identity:
In the Site Icon section, you can upload an image and specify which favicon should be displayed:
If your theme does not allow you to upload your favicon in the theme customizer, you can use a real favicon generator and upload it to an Insert Header & Footer plugin.
You must click Select your Favicon image:
Upload your favicon to WordPress Media so that you can generate a URL for it.
You'll choose the second option and enter your URL in the box. Generate your Favicons and HTML code by clicking the following link:
Real favicons will generate HTML code, which you can copy in its entirety:
Under Settings, navigate to the Insert Headers and Footers plugin and paste your HTML favicon code into the head> section. Click the Save button:
How To Include A Favicon In Your Wix Page
Go to Manage Website >Favicon: to add your favicon to your Wix site.
When you click the Upload Favicon button, you can choose or upload an image. Although there is no save button, your favicon will be saved automatically by the system.
How To Include A Favicon In Your Shopify Store
To add your favicon to your Shopify site,
Navigate to your Online Store:
Select Customize:
Click on Theme Settings > Favicon:
You have the option of selecting an image from your media library or uploading a new one: