GET A FREE CUSTOMIZED SEO AUDIT & DIGITAL MARKETING STRATEGY FOR YOUR LOCAL BUSINESS.
WHAT IS SEO FOR LOCAL BUSINESS?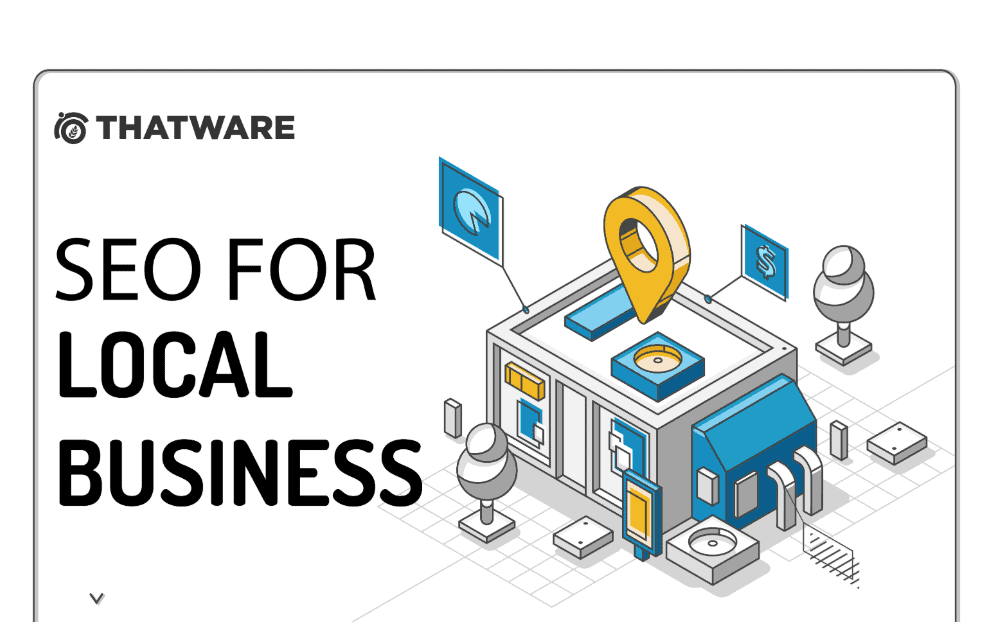 SEO services for local businesses refer to your online presence's 'optimization' process to attract more business from relevant local searches. These searches occur on Google and on other search engines. Users use many search engines for local businesses … Google, Bing, Yelp, Apple Maps, etc.
Local SEO services for small business is effective: Four out of five consumers use local knowledge search, which means that if your company is not prepared for local SEO campaign services, 80% of your potential customers may be missing. In short, if you want your company to stay important, you must know what local SEO services are.
Google local SEO services help companies advertise their goods and services to consumers and local prospects. Search engines rely on signals such as local content, social profile pages, links, and citations to provide the user with the most relevant local results to gather information for local search.
Optimizing your SEO services for local business means more views, leads, and sales on your website as the approach is more applicable to your local customer base. Think of this focused strategy as a way to help you compete against larger national brands with unlimited resources to spend more effectively. By concentrating on local business SEO services, you will neutralize the advantage of larger brands that systematically optimize for wider keyword research and rely on brand awareness to pull in traffic rather than value propositions. We also created a detailed guide to help you develop your company for local near me SEO, which will cover tips and resources on local SEO expert.
TO-DOS OF LOCAL SEO FOR SMALL BUSINESS
A. Optimize for Google My Business
Google My Business has become the cream of local search — as Google understandably feels the most comfortable content sharing it can support and verify, Google My Business is their tool for helping your business meet the needs of Google. If Google can verify your business as authentic, your business could potentially be rewarded by the search engine with a coveted sidebar space in local Google search.
To ensure that you're ready for Google My Business, you'll want to build and validate a Google My Business profile, use Google Posts inside your account, enable customers to post feedback online, and authentically respond to reviews, defining place. "We acknowledge your response. We recognize your input and look forward to helping you again. Thanks from the [full name of the company] team.'
B. Optimize URL, title tags and meta description
When it comes to content, each new blog post is a new indexed page for your site, a new page to target a geographic search phrase, and a new opportunity to be found on the results pages of the search engine (SERPs).
Each time you write a piece of content, search engine content needs to be optimized by using high-volume keywords in the URL, title, header, meta description, and body. If you are having trouble getting geo-targeted content, consider highlighting success stories from customers and case studies.
Title and meta description tags are HTML elements that can be modified to represent your web page content. In the search results the text of your title and description tags is seen. Think of that text as a "mini-ad" you need to craft carefully.
C. Make your website mobile-friendly
Local search and mobile search go hand in hand (nine out of ten users of smartphones do local searches on their devices!).
In a mobile world, some of the most popular ways people use your site are to look up reviews, find directions to your location, and search for contact details. Make your site mobile-friendly and convenient for your prospects and clients.
D. Add location pages to your website
If you have more than one location for the brick and mortar, create location pages. Location pages provide your name, address, phone number, store hours, unique store descriptions, parking/transit information, promotions, and happy customer testimonials to readers.
It is also important that you do not duplicate content across multiple locations. Create a locally descriptive About Us page for single-location businesses. If you add a Google Map to your website on your respective location page(s) you'll get big-time bonus points.
E. Optimize for Voice Search
In the coming years, voice search will rise rapidly as white-label local SEO services. Therefore, improving how people ask questions while talking on smartphones, as opposed to how they type out their searches, is important in local SEOs.
Essentially, when you do voice searches your customers use more long-tail keywords compared to normal searches. Because of that, you'll also need to change your content's SEO to match someone's more conversational tone. For starters, you'll want to start taking into account the standard question (who, what, where, where, why, and how).
F. Create local content
Google keeps getting smarter, meaning content developers of local SEO services companies can now only write for consumers, not search engines. But while writing about general topics can draw a large audience, it's often more important to refine your attention and write about news from the city or industry to draw a small public.
Be the local authority for your sector by promoting on your blog local industry gatherings, news, employees, and other educational content. Think about top-of-the-funnel content that goes beyond what sells your business.
For example, if you're a local security company and you're trying to attract new to the area businesses, create a useful resource to get these businesses to know your city well. A map of local service providers or a calendar of events around the city may both provide value for your persona and include highly relevant local signals on the website. However, for global reach, you can explore local SEO services in London, local SEO services in the U.K. etc.
G. Get Regular Reviews from Customers
Having your clients write glowing reviews for your business doesn't just optimize your Google My Business presence; it also encourages more local clients to buy from you. The 2017 Local Consumer Review Survey by Bright Local shows that 85 per cent of consumers trust online feedback as much as personal recommendations do.
Two places where you should focus on getting reviews are your business's Facebook page and Google My Business page. These are big ones. Many people turn to social media to see what their friends and family think about a business, so having good reviews on your business's Facebook page can help to draw in prospective customers. Getting positive reviews on your Google My Business page is crucial because when someone searches for your business these reviews appear on Google.
The easiest way to stop negative feedback is to deliver an amazing product or service. You'll restrict poor reviews by delighting your clients, and promoting positive ones.
H. Take Advantage of Online Business Directories
Online company directories are websites such as Yelp, Foursquare, MapQuest, and YellowPages, to name only a few. There's just a lot more. Not only will it increase exposure to get your company name, address, and phone number in those directories, it will also improve your local SEO while you explore affordable local SEO services.
It's also important to get the name, address, and phone number of your business (NAP) on the major aggregators of citation data such as Infogroup, Neustar (aka Localeze), Acxiom, and Factual. Always make sure that the NAP of your company is consistent with as many of these directories as possible and citation sites. Discrepancies such as misspellings, abbreviations, lack of suite number, incorrect phone numbers may cause havoc when Google can not decide which information is right about your company. If Google isn't sure they can view incorrect details — or in search results, they may not show your business at all.
I. Create a Webpage dedicated to each product/service you offer
While it may be tempting to merely lump all of your products or services together in one large page, resist. Instead, devote one page to every single product or service that you sell.
Your local SEO juice isn't as effective because search engines don't want to see your brand as an expert in a particular region. That reduces the possibilities for ranking.
If you're a company with no specific goods or services but have different locations, just use location-based copies for each website. "Dental marketing," for example, will become "New York Dental Marketing," or "Buffalo Dental Marketing."
J. Use local structured data markup
Structured data markup — often referred to as "schema markup" or "schema.org markup" — can be added to the code of your website to provide more information about your business to search engines, such as the products you sell, reviews you have collected, services you are offering, and so on.
Only 31.3 per cent of websites use this markup — and most use the basics only. You can make your local business stand out (and possibly rank higher than your competitors) by adding, where appropriate, structured data markup to your site.
Google needs you to use organized data markups because they help their spiders to decide what the content on your site is about. Google also provides a Standardized Data Review Tool, allowing you to verify if your markup is being properly implemented. If you are freaked by the thought of coding, you can also use the Google Data Highlighter to mark up content with your mouse. (Note that for this to work, your website would need to be set up with the Google Search Console.)
K. Get inbound links with relevance and authority.
Inbound links are incredibly powerful opportunities to boost your local SEO with local SEO specialist — every inbound link tells Google that you're a legitimate company and inbound links can also boost your domain authority.
Start with your own personal network that can include the Chamber of Commerce, districts for business improvement, licensing offices, trade associations, resellers, vendors and/or manufacturers, and other affiliates.
Consider organizing a webinar or conference, hosting a community function, supporting something you enjoy locally, and building relationships with influential individuals and influencers. In addition, learn to feel confident reaching out to partners to see if they can feature you in their list of partners.
Being a guest blogger will also help you gain connections. Speak to and about other people in your industry (positive, of course!), and serve as a resource provider for the group. If you are an active participant in conversations with the community, the buzz around you is growing in the form of inbound links, social media growth, and media coverage.
Because .edu links are the knees of the bee for domain authority, why not win some ties with a scholarship in your geographic area? It should be applicable to your business, send out the right signals to your domain (due to school backlinks) … and make you feel good too!
L. Get quality backlinks
Best local SEO company in India try to obtain natural backlinks from well-regarded websites through recommendations, backlinks help search engines identify your site as a reliable source of knowledge and improve the local search algorithm's 'prominence' feature. Links from local newspapers, blogs, and business groups, as well as quotes, can all help to boost the awareness of your search.
M. Keep Everything Consistent
When it comes to Google My Business, consistency is important. Not only should your website suit anything you enter in the GMB, but it should also suit your NAP quotes across the web as well. When Google sees your business details being consistent with your GMB, they say on your website and 3rd party sites like Yelp: "Okay, this business is legit. And all match up with their local knowledge."
But when your local business has one address listed in its GMB and another on the website, that's Google's huge red flag. So if your business changes its name, physical location, or telephone number, it is important that you update the new data ASAP. And that includes quotations on directories of local businesses.
We always suggest double-checking that the address of your company is written exactly the same way on your GMB profile and that it appears everywhere else.
BENEFITS OF LOCAL SEO
1. SEO will aid in the promotion of your small business's name
Users are more likely to choose a brand that ranks higher on Google (or any other search engine) than one that might be better or even more popular but are less well-known online. This is important for small companies because it ensures that proper SEO will help them achieve their objectives quicker by avoiding the market. Remember that even the best goods need excellent marketing to get heard. That is why digital marketing campaigns are extremely important.
2. Search engine optimization can improve the speed and usability of the website
Search engines rate websites based on how user-friendly they are. Good reviews are rewarded with higher rankings. As a result, to refine the website's content for search engines, you must first enhance the user interface. The more convenient your small business page is, the more often customers can come and purchase what you're offering.
3. SEO will assist the small company in outperforming the market
And if your greater rivals are larger players in your market than you are, you will still outperform them and draw more visitors to your website. Optimization is the secret. When you spend in SEO, you climb the ranks, and if the brand optimization is handled correctly, you can also outrank them. The best SEO practices will propel your small company to the top of the search results, making it the first alternative for your target audience.
4. Improved rate of conversions
Websites that are search engine friendly load quicker and are easy to navigate. They are also compliant with smartphone and tablet computers, ensuring that the small business' website is accessible to prospective customers regardless of the platform they use. As a result, those websites are more likely to receive and retain users, converting them into repeat customers. They would continue to subscribe to quickly browse through the website and find what they are looking for. This entails establishing a foundation for e-mail marketing, which is also a vital part of advertising.
5. Search engine optimization will assist the small company in attracting potential clients
Marketing's primary aim is to get in more clients. SEO is similar to PPC, but it employs different tactics and techniques. It will help you achieve a higher rating, which will result in more focused visits and, as a result, more clients!
6. SEO will increase the amount of targeted traffic to your website
The most significant aspects of search engine optimization are keywords. They tell us what prospective buyers are looking for and their intentions, whether they are just learning about the market, window-shopping, or ready to buy. You'll be able to get more important traffic for your website if you understand this.
7. SEO is a cost-effective strategy
Small companies often have a small budget and are unable to spend large amounts of money on marketing. That is one of the advantages of large corporations. On the other hand, a smaller company may use an SEO approach to achieve the same outcomes without investing a fortune in advertisements.
8. The outcomes are long-term
Online advertisements will yield benefits, but they will only last as long as your investment. Spending money on SEO will pay off in the long run because it will get you new clients for a longer period.
CONCLUSION
SEO is changing fairly quickly. You never know when Google will introduce new features for local searches on its SERPs but you can count on coming up with these changes. That's why staying always on top of the local SEO is important. You can get in touch with agencies near you by searching local SEO marketing services near me on search engines. By implementing the above-listed actionable procedures, you can ensure that your company not only takes advantage of lucrative local searches but also has a stable base when launching new SEO apps at affordable local SEO services pricing.
GET IN TOUCH
Fill out the contact form to reach out to our SEO experts in our company. If you want to enquire about affordable seo packages and any other customized needs. Please get in touch, we value and respond to each and every request which come across us.
CASE STUDIES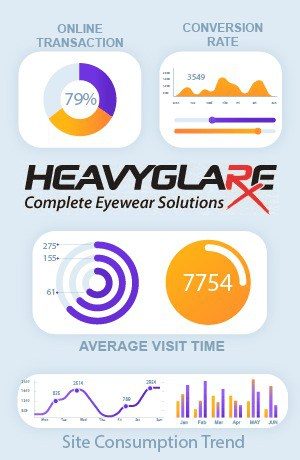 SUNRAY OPTICAL INC. (HEAVYGLARE EYEWEAR)
Services Provided: Advanced SEO
The business marketing seo model which has been performed for the above campaign is the advanced model. In other words, we have performed the top-notch search strategies with the right blend of semantics, data science, advanced link building and NLP. As an end outcome, below are the statistics which were obtained:
1.5 $MILLION
In Sales
600,000
Organic Session
Over 50,000
Checkouts