GET A FREE CUSTOMIZED SOCIAL MEDIA MARKETING STRATEGY NOW!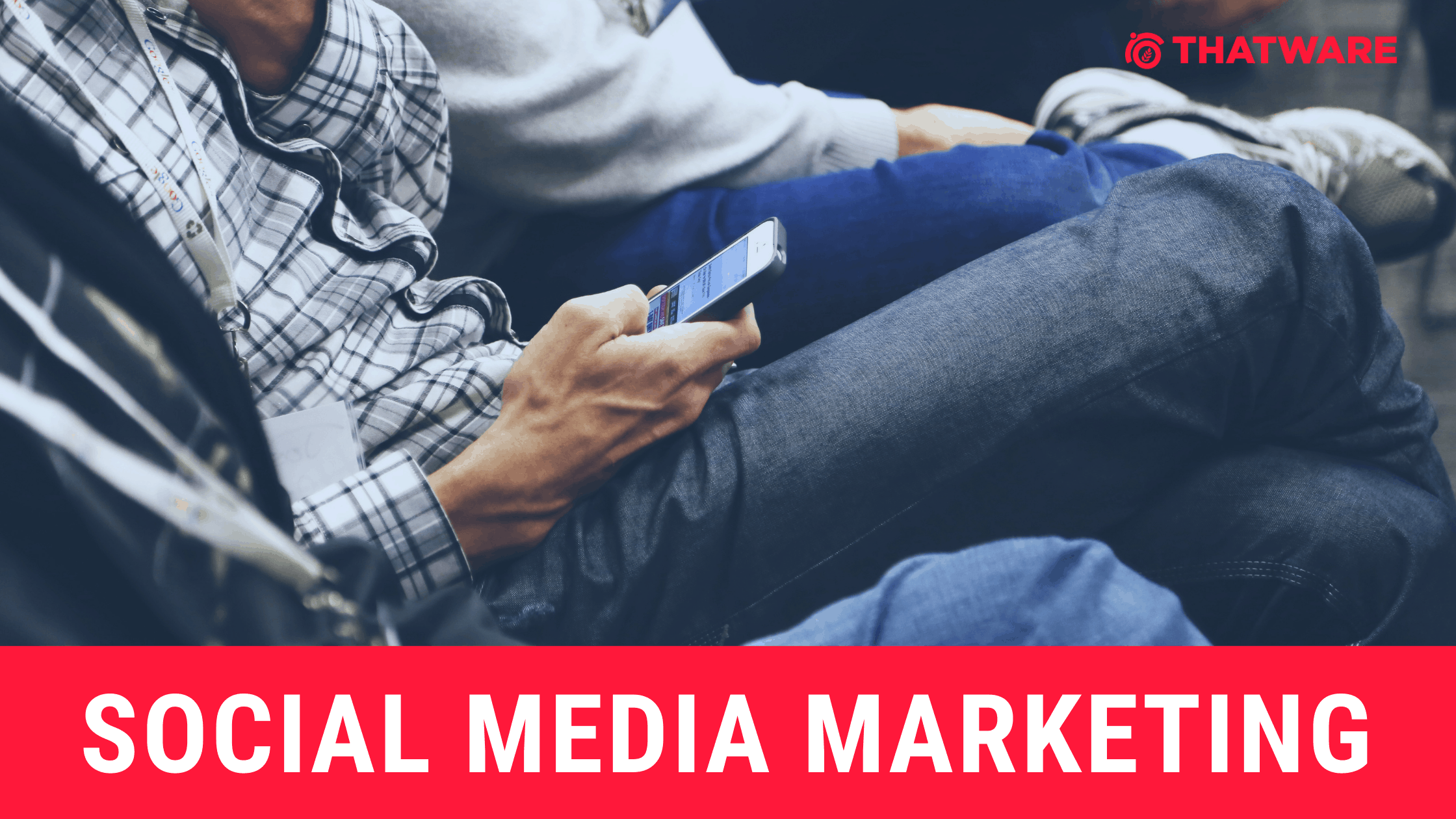 Today the usage of various social media platforms like Facebook, Instagram, Twitter, LinkedIn, Pinterest, YouTube, and Snapchat etc is not simply limited to fulfilling entertainment purposes. But the use of these platforms today has resulted in something much more economically and socially significant. Connecting with your audience for various purposes like building your brand, or increase sales, or driving website traffic when you use social media platforms is known as Social media marketing. SEO and Social media marketing companies are inclusive of analyzing your results, and handling different social media advertisements by publishing great content across all social media platforms, which would in turn help to grab attention, engage and increase your followers.
Today there are various ranges of social media management tools available in the business. These tools are significantly built to help businessmen get the most out of the various social media platforms that have been listed above. For example, Facebook is such a platform of social media management tools, which helps you to excel and succeed in social media marketing, be it building a brand or growing your business, you're all set to be successful with the help of Facebook.
WHY DO YOU NEED SOCIAL MEDIA MARKETING?
In case you want to create your Social media marketing campaigns, you should first have a clear picture of what social media marketing is all about and what exactly are your own business goals. Social media marketing at its inception began with publishing content on social media and social media marketing company digital seo then later on progressed and matured from just mere broadcasting to traffic generation and finally sales and marketing. Therefore you should have a clear idea about maintaining a clear strategy in mind before starting with any kind of social media marketing campaign. Without a complete strategy in mind, it would be like wandering in a forest without a map, with a high chance of getting lost. The social network is a substantial part of an organization's growth and marketing strategy.
Following are some reasons behind the need for social media marketing in our tech-savvy second decade of the 21st century and future use:-
1. Social Media Marketing is a must for Businessmen nowadays
Nowadays, organizations are in dire need of social media in a myriad of different ways. To meet the expectations and fulfil the prospects of both customers and employees, Social media marketing is a powerful way to expand businesses both big and small. Brand interaction is already being done by customers via various social media platforms. Therefore if organizations don't speak to their audience directly via various social media platforms like Facebook, Twitter, Instagram, and Pinterest, they potentially lack behind in the strict market competition. Organized and strategic marketing on social media is ought to bring about remarkable success for various businesses, as they not only help to create devoted brand advocates but also assure high leads and sales.
 The business requirements of social media marketing however vary from one organization to another. For example, one firm might aim at its customer's reviews about its brand, and thus they would monitor the relevant social media conversations and responses, based on social media engagement and listings. A different firm might aim at its performance on social media platforms, and to do that, the firm would have to use the social media analytics tool to analyze its reach, engagement, and sales on social media. Similarly, if a firm is aiming to reach a specific set of audiences at a specific scale, it will use the social media advertising tool to run highly-targeted social media ads.
2. All the customers have an active social media presence
One of the best reasons for both budding businesses and steady businesses to be marketed through social media is that your customers themselves spend a lot of time on these multiple social media platforms. It is expected that by 2021, the number of social media users worldwide is expected to reach about 3.1 billion people. Connecting to a large amount of audience is a requirement by firms, for which they need to have an active social media presence on various platforms. This helps the audience to reach out to the firms easily, imparting more opportunities to engage the customers and increase sales of the company as well as enhance the brand name. Hence the billions of consumers using social media every day, call for a great opportunity for businessmen to reach out to their online audience, connect to customers and engage their new leads.
3. Marketing through social media can help increase brand recognition
SEO and Social media marketing company help you improve the company's visibility, and in turn, increases the recognition of your brand. New opportunities are brought forth by business social media profiles which help to share the company's content raising the brand's voice and personality. By posting compelling and attractive content, the value for the company's targeted audience increases making both the brand more accessible and familiar to existing customers and new leads. For example, it's very obvious that a new leader, who hasn't heard of a certain company's social media brand which comes across the required company's brand on social media, from where they can learn more about that company's brand and the value that they have provided. For current customers, who view the company's brand on social media can share the company's content with their multiple networks, becoming better acquainted with the business, increasing their interests and repeated purchases.
4. Social media marketing increases your inbound traffic
Social media marketing provides companies yet another way to get more inbound traffic for their websites, which complements the SEO efforts and calls for an excellent strategy for marketing through social media. Each piece of content posted on the company's social media profiles creates opportunities to bring new visitors to their websites. Companies are required to consistently publish content that is engaging and adds value for their targeted audience to get the maximum inbound traffic possible. Therefore the more quality content that the companies would post on their social media channels, through optimized websites, the more opportunities they have to engage new leads which would direct them back to the company's website.
Business branding and recognition is a major part of customer's cognitive acceptance. By investing in your SMM, you have a chance to increase your business recognition in terms of sales, traffic with minimal cost. If you look at the investments point of view, the return is awesome!
Our SMM services help you generate inbound traffic on your online presence i.e. social media accounts, websites etc. An increased engagement leads to a lasting brand image. We help you syndicate content across multiple platforms to foster awareness. The enemy of engagement is a distraction, so we focus our efforts on trends and set the scene for your traffic so that they get what they want.
5. Improved search engine rankings
Search engine optimization is a step ahead of generating traffic. We help you achieve a higher ranking on search engines. Social media doesn't directly increase rankings, but with the help of keywords, one can revolutionize traffic. It helps clients trust you when you rank on Google.
6. More profitability
Our SMM services help you focus your efforts towards generating more profit. The more traffic you have, the higher are the chances of conversion. We try to keep things very simple and productive.
7. Better consumer satisfaction 
Customer interaction on social media accounts is an opportunity to demonstrate empathy and compassion with customers. It's a direct mode of interaction where one can address complaints, queries and also generate an interpersonal dialogue to build a rapport with top customers for winning repeat purchases. Our SMM services are profitable monetarily and cognitively for you. SMM is a great way of showing people that your brand is available beyond service/product delivery.
8. Get important market insights 
SMM helps you take a peek into the pain points of customers. There is no better way of engaging with customers than social media, after face to face interaction. We monitor the activities of your profile starting from interests to opinions. We help you gain a large following which helps your platforms become more insightful.
VARIOUS SOCIAL MEDIA MARKETING SERVICES THATWARE CATERS TO
Thatware is an all-inclusive SMM provider. We function across multiple platforms like Facebook, Pinterest, Google +, Twitter, Instagram, Snapchat etc. Our service list includes the mentioned platforms but is not limited to them.
If you have any other social media which you want to get catered to specifically, talk to our consultants NOW!
Social media marketing and advertising have the potential power of differentiating various brands and amplifying brand presences. With being part of an age where over 70% of consumers want their brands to have cohesive and strategic social media exposure. When 75% of the consumers use social media to make significant purchase decisions, it becomes an extremely crucial point to business-to-consumer (B2C) and business-to-business (B2B) industries as they have to choose and consider the rate of their professional investments in social media services.
Different social media sites like Facebook, Pinterest, Google +, Twitter, Instagram, Snapchat etc. have different approaches to apply social media marketing strategies. Like for example-
Facebook's user-friendly demands an active social media marketing strategy. The Facebook marketing strategy can be applied by creating a carefully designed and cost-effective business fan page, for user-friendly interactive consumers.
Whereas, for Facebook's competitor, Google+, to be used as social media services, the company might share photos, videos, URLs, etc. to segment its followers into minor groups, enabling them to share information, give discounts so that in turn the number of followers keeps increasing.
Again for one of the fastest growing social media platforms, the image-centred Pinterest, is meant for retailing purposes. Pinterest is very user friendly, as it allows its users to benefit from both social media purposes as well as from sales-driving ads. With Pinterest, companies can easily showcase their products in an eye-catching manner using various pinboards, which would increase the company's brand personality. The primary audience is the female segment for Pinterest, which needs to be kept in mind while creating a social media strategy for using this platform, hence the company's demographic need is the key to use this platform.
If you want to update your broadcasts across the web then you must use Twitter as your company's social media tool. Twitter has its users across all fields, therefore the brand presence is sure to develop and the number of customers is also sure to increase on Twitter. The perfect Twitter strategy includes mixing up discounts, entertaining news, brand-building tweets, etc. Which should be retweeted, when a consumer mentions the company's brand name. Also always using proficient dialogues to communicate and reply to the tweets and keeping the customers updated are keys to ace this platform. 
YouTube, which beats all other platforms, is the leading platform to create and share video content, making it extremely popular and powerful as a social media marketing tool. Companies are always aiming to create consumer-friendly instructive video content which would help the consumers to know more about the brand's products, and benefit from Google searches thus attracting a large number of new leads enhancing brand popularity.
Therefore, to expand your company's reach in a budgetary way do not deter to use these social media marketing services. 
WHY PARTNER WITH US 
SMM has awesome advantages and in today's iterative business environment, it's an absolute necessity. We encourage you to partner with us because –
We provide customized solutions to our clients irrespective of which industry they belong to.
We are backed by qualified professionals who would help you throughout the process.
Our solutions are always technologically upgraded. Rest assured, you will receive the most updated delivery.
Our packages are cost-effective. We help multiple clients starting from freelancers to small, medium and large organizations.
Our marketing solutions are catchy enough to create an impact!
GET IN TOUCH
Fill out the contact form to reach out to our SEO experts in our company. If you want to enquire about affordable seo packages and any other customized needs. Please get in touch, we value and respond to each and every request which come across us.
CASE STUDIES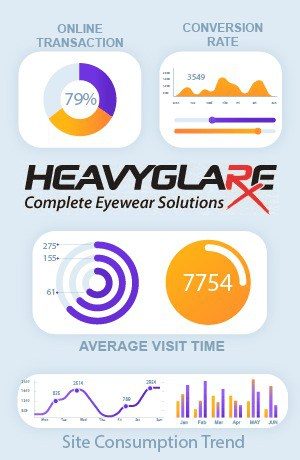 SUNRAY OPTICAL INC. (HEAVYGLARE EYEWEAR)
Services Provided: Advanced SEO
The business marketing seo model which has been performed for the above campaign is the advanced model. In other words, we have performed the top-notch search strategies with the right blend of semantics, data science, advanced link building and NLP. As an end outcome, below are the statistics which were obtained:
1.5 $MILLION
In Sales
600,000
Organic Session
Over 50,000
Checkouts