Long have content strategists, and SEO specialists wondered how well-written material performs in search. While Google has not defined what constitutes high-quality SEO content ranks high in search results, research indicates that putting the user first can significantly benefit brand publishers. We've heard a lot about the pogo-sticking effect and what it implies for analytics reporting and beyond as someone who works directly with customers to integrate SEO and content production objectives. Allow us to clarify.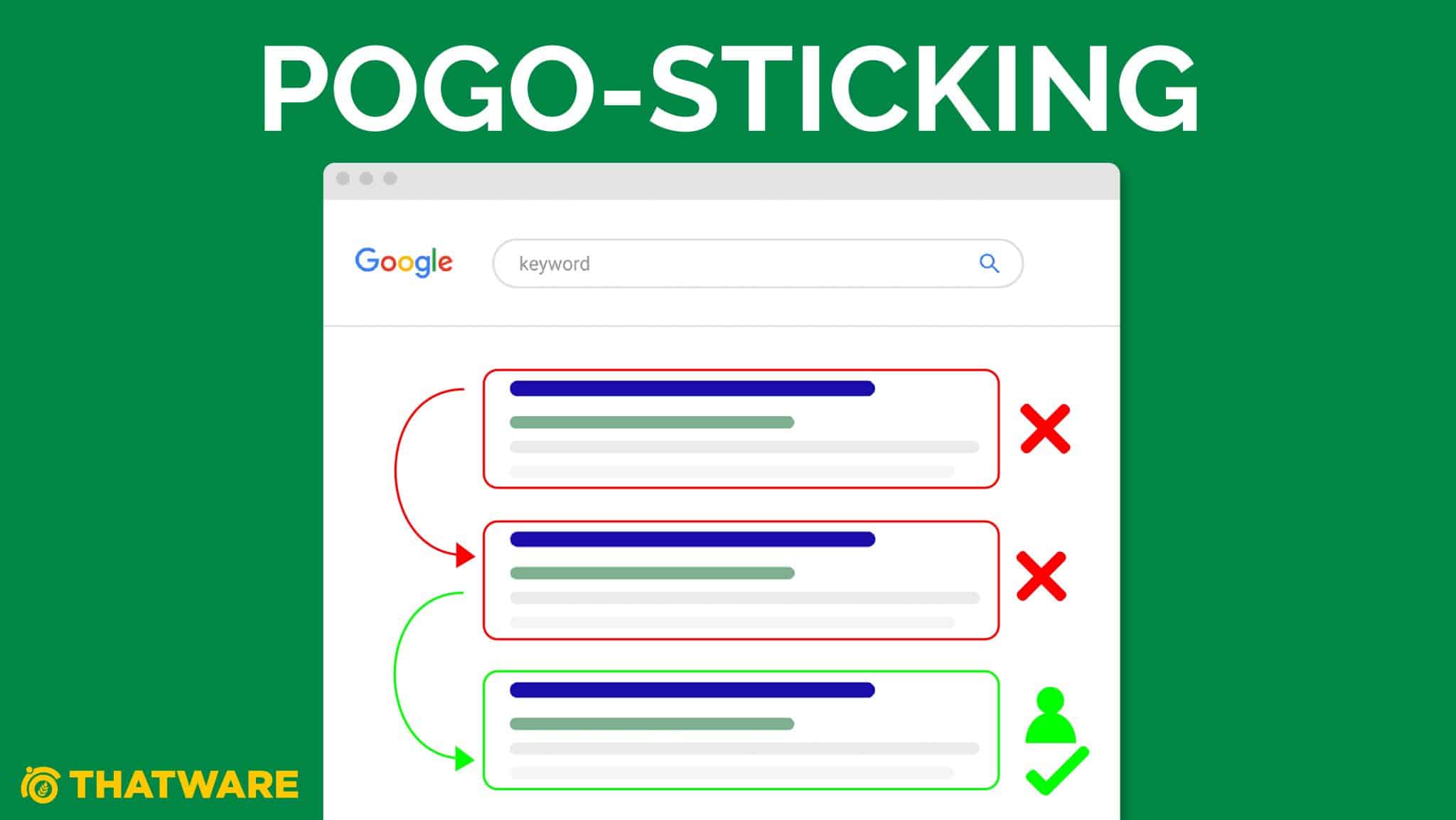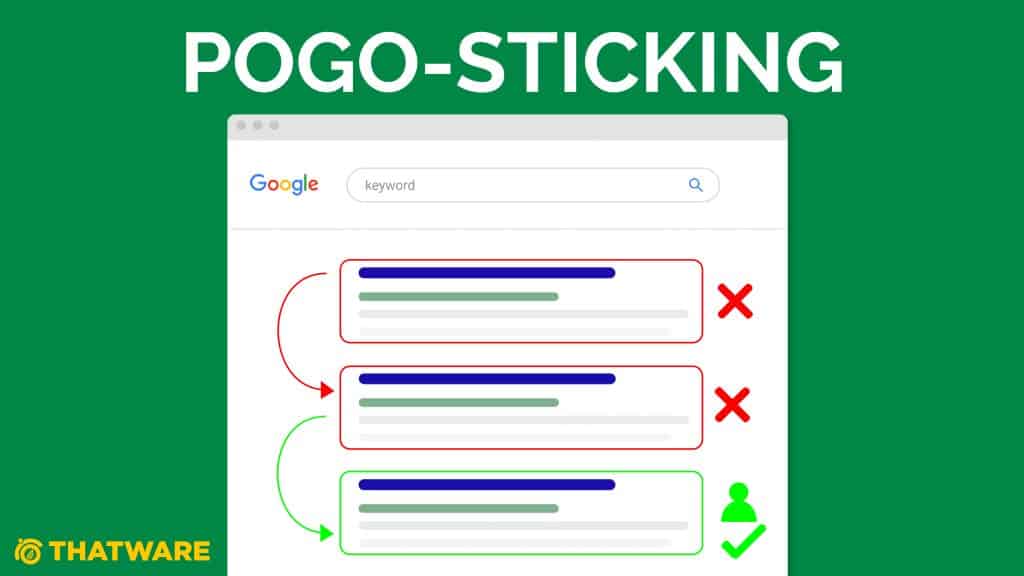 The Pogo-Sticking Experiment
Going back and forth from a SERP to an individual search result destination site is called pogo-sticking. In other words, pogo-sticking occurs when a searcher clicks on a link on a SERP. Then they realize it isn't what they are looking for. and instantly hits the back button. She then selects another result from the results page to meet her informational need. You can closely track this incident in Google Analytics as "bounce rate."
Pogo-sticking isn't in the best interests of Google, Bing, the searcher, or the brand publisher because search engines want users to find the material they want on their first try; thus, it's not in the best interests of Google, Bing, the searcher, or the brand publisher. Material with a high bounce rate may disappear from search results, placing even more pressure on authors to create SEO content that genuinely stays.
How Can I Tell If I Have A Pogo-Sticking Issue And How Do I Fix It?
"Am I developing content focused around what my audience is searching for online?" should be the first question any SEO should ask. This may appear to be a simple question, but it is not. Red Bull, for example, realized that its target demographic did not want to read about the advantages of its goods. Instead, the firm recognized an opportunity to build an extreme sports-focused website. This brand-aligned approach pulled in a sizable following, all of whom have become brand ambassadors and are more likely to promote Red Bull to their friends than any other energy drink. So, get to know your audience and learn about their information and entertainment demands.
"Can I decrease my bounce rate?" should be the second thing each SEO or marketer should ask. Yes, the answer is yes. A high bounce rate suggests that users return to their search results and click on rival material.
Recognizing what terms drive visitors to your site and examining how those phrases correspond with the material displayed on your landing pages will help you lower the bounce rate. If there is a clear disconnect, change the content.
Analyzing your copy might help you identify lost chances. You should not regard landing pages as static content types. You should update them regularly to reflect current market developments, new statistics, new internal resources, and other factors.
Thinking about how user experience affects the success of your brand's digital presence. If your information is below the fold and consumers have to scroll to locate it, they may give up and return to the search engine landing page for another resource.
Causes Of Pogo Sticking:-
Otherwise, due to dissatisfaction, the user will visit another website.
Spammy Content – Spammy content contains crammed keywords. As a result, keyword usage should adhere to the keyword formulas. Otherwise, Google's algorithms will classify the content as spammy.
Incorrect Grammar and Spelling Mistakes in the Content — The website's staff should be error-free with excellent grammar so that users can acquire meaningful content.
How Can You Avoid Pogo Sticking?
SEO experts must develop good SEO methods that include appealing, engaging, and user-friendly landing pages to avoid pogo-sticking and acquire more organic traffic.
Marketers could also consider allowing Google to poll their visitors by incorporating Google's customer satisfaction questionnaires for website owners. These brief surveys can significantly impact search success if you regularly achieve user happiness.
In addition, thorough preparation of meta titles and descriptions is required since a person clicks on the page on SERP based on the title and meta description.
The user experience is critical in this case. As a result, generate superb SEO-related original and interesting content using grammatically accurate language.
We hope that we can clear up any confusion about Pogo Sticking.