On the last month's (August 2021) last week SEOs start seeing a sudden downfall in terms of CTR graph in the Google Search Console. The prime reason behind this drop is the Google Title Tag Update which rolled out on August 24, 2021. The stats that SEOs are facing due to this sudden update is CTR drop. On the contrary, there are no such casualties happen in terms of keywords ranking.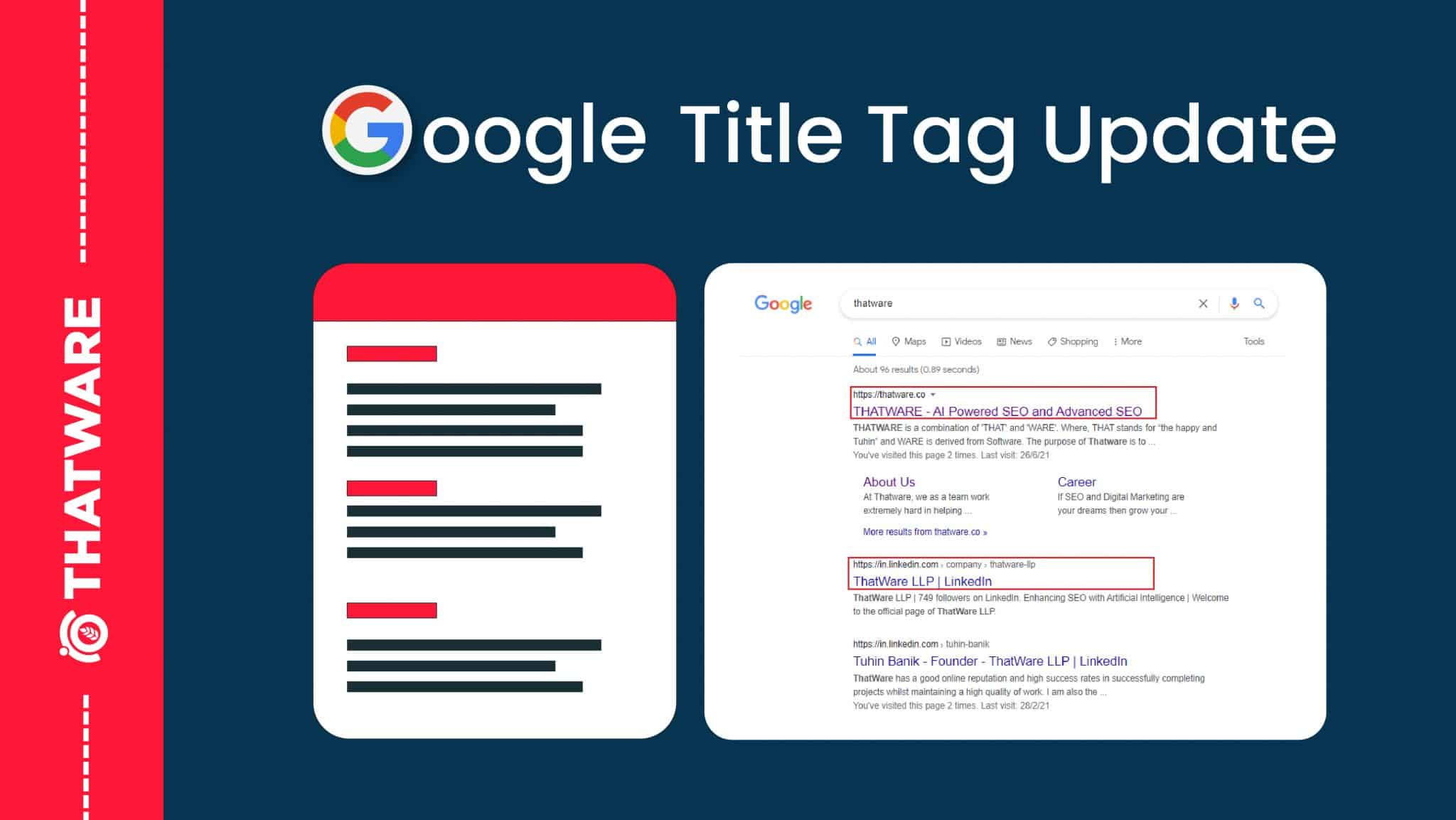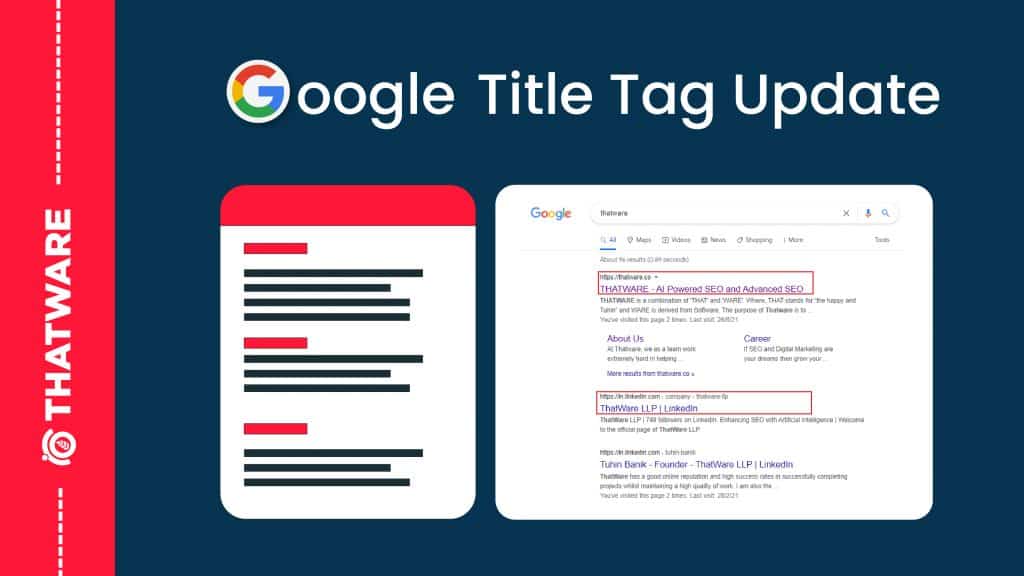 What is the new Google Title tag update?
Google is now focusing on website page title if google sees the page title of the website is not relevant. As compare to page content then Google changing the page title on its own. According to Google, they have launched a new system that determines the best title for a given page. Using a variety of factors and HTML page elements. Google is also no longer dynamically adjusting titles based on the user's query. With this new system, Google will select one title and that is the title that will be displayed, regardless of the query.
Terms Google checking before changing the <h1>
The title is too long
Keywords have been stuffed in the respective page content
If default text is present
If text does not represent the intent of the page
How to track website page title change
Here is a short live example.
First Go to google search your website all pages by entering site: https://yourwebsite.com

Then, click on the code which comes from Google to see the previous title tag of the respective webpage.

Now you will get to see the previous title in red colour and the newly changed google title in blue colour as shown below: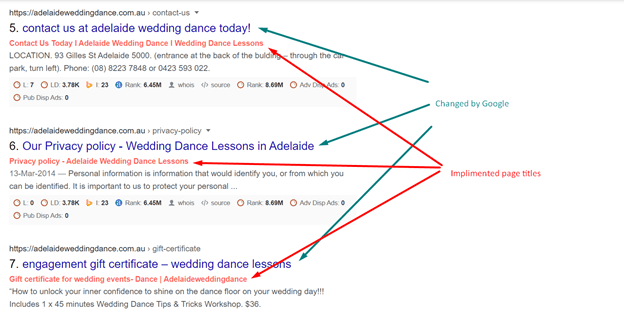 Let's check title tag update manually
Suppose If we choose the number 5 URL which is https://adelaideweddingdance.com.au/contact-us/

Google Currently Showing Title: Contact us at adelaide wedding dance today!
Implemented Title on the Webpage: Contact Us Today l Adelaide Wedding Dance l Wedding Dance Lessons
Source Code Check Up

So the result is here that the google is showing of the page title different.