Most of the SEOs are only focused on very similar offsite SEO link-building activities. These activities in the long run don't go to assist your SEO campaign. Here, in this blog, we presented detailed step by step procedures for which is addressed as Google Stacking.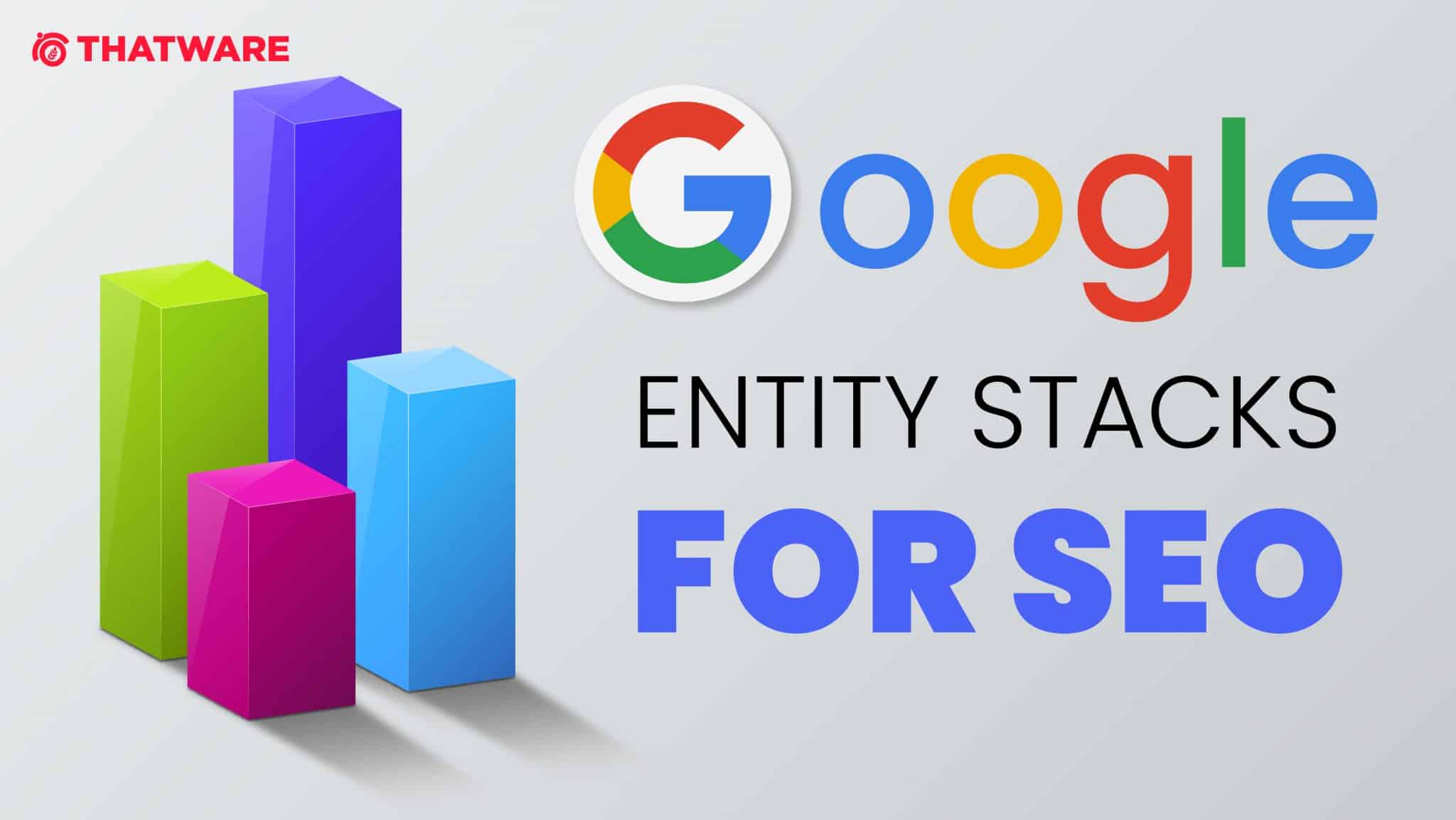 Google Stacking: What it is?
A Google Stack is a collection of Google entities or apps like Google Docs, Sheets, Forms, and Slides. These files containing company information which is 'stacked' on top of each other (so to speak) and made public, taking full advantage of the Google properties. And the authority they have within Google's ecosystem and algorithm.
A Google Authority Stack is also known by many other names such as a Google Stack, a Domain Authority Stack, a Google Cloud Stack, a Google Technology Stack, a Google Entity Stack, a Google Property Stack, a Google Drive Stack, a Local Authority Stack, a Google Site Stack, Google Asset Stack, or a Domain Stack, depending on the elements and entities used.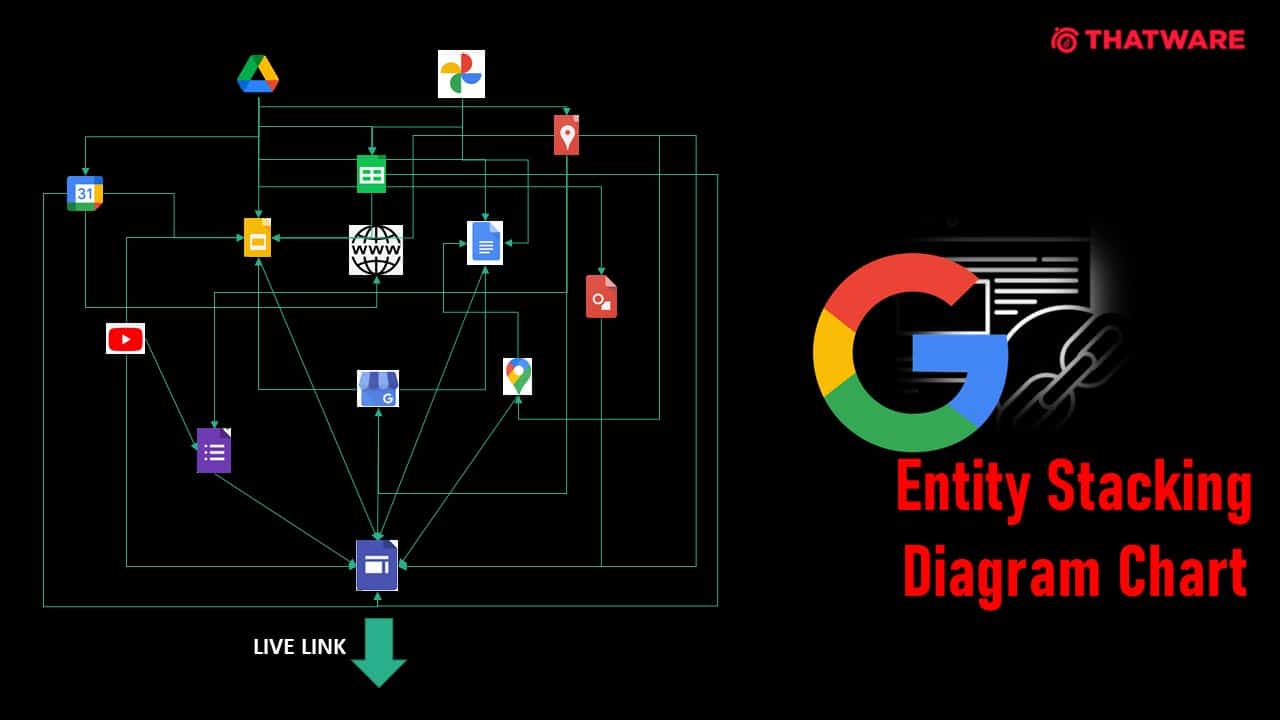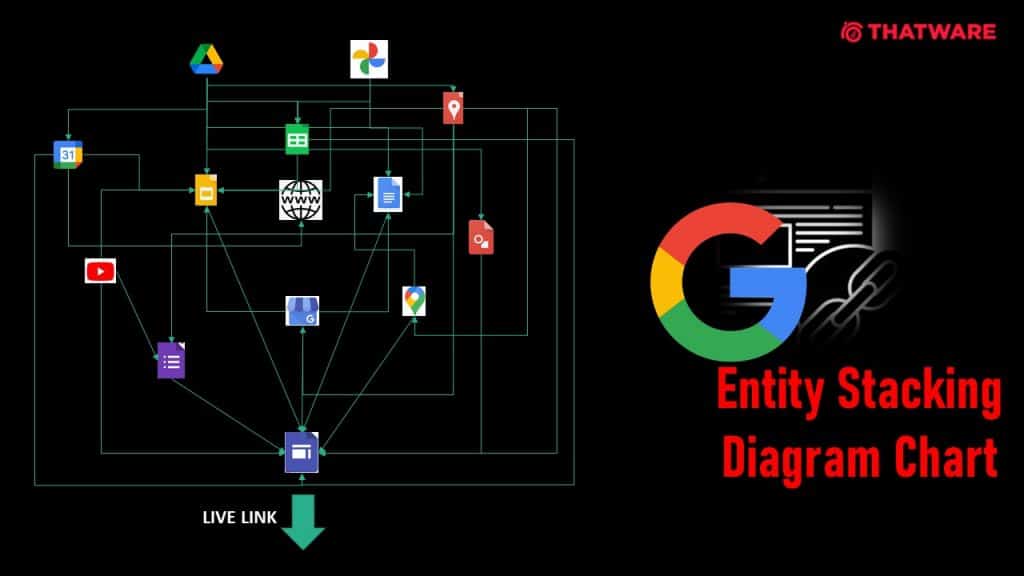 What is Google Entity Stacking in the SEO world?
Google Stacking is an authoritative SEO strategy that allows you to build backlinks on several Google platforms to other entity assets like the company's website. These "Google Entities" include content in assets like Google Docs, Google Sheets, Google Maps, YouTube and more. Google indexes content on its own domains/assets very quickly as well.
Live Step by step Example
Let's Build A Google Entity Stack for https://adelaideweddingdance.com.au/
Step 1: making drive
Login to your website backlink creation Gmail account to start google stack backlinks and create a folder with the focus keyword.
For here we use: Wedding Dance Australia

Step: 2 creating google sheet
On that drive folder create a blank spreadsheet and name the spreadsheet with your focus keyword and create 2 tabs on the spreadsheet one is "info/Index" and another one "Drive stack properties"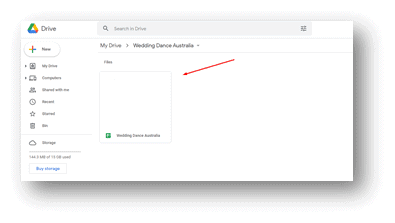 Step: 3 – Giving information on Google sheet
Put company information along with Social media profile URLs as a below-given screenshot attached: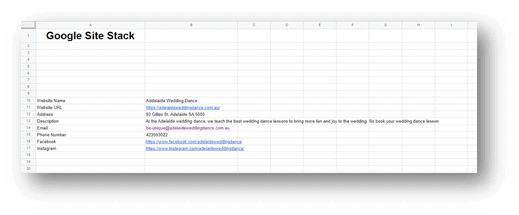 And another tab import all drive data of google, as like below screenshot

Step 4: Photos and picture upload
For photos upload your customized number of photos along with the Website logo into Google Drive and Google Photos, check the below screenshot for understands it better.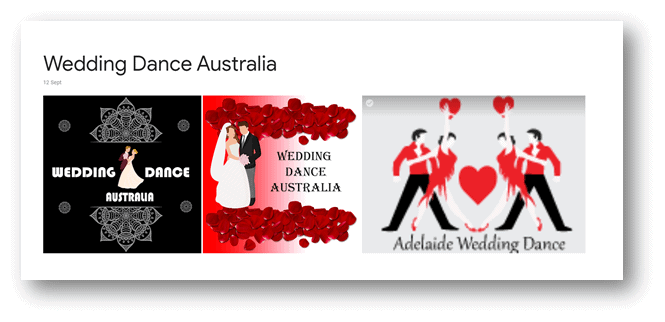 For Google Photos create an Album and name it on your targeted keyword for example here we created a folder name "Wedding Dance Australia" and upload all photos there.

For Google drive create another folder on your focus keyword name and upload all photos there, as an example here we created a folder name: Wedding dance Australia" and uploaded all photos there
Make sure all photos are copyright-free photos, don't use copyright-based photos
Step: 5 – Google Calendar Generate
Google calendar will help us to locate any particular events or shop opening/closing time perfectly. Please follow the below screenshot to generate a Google calendar for your website.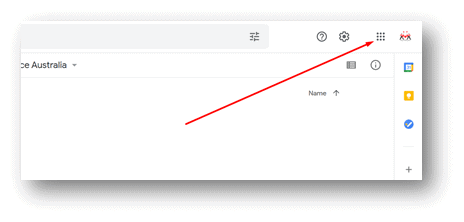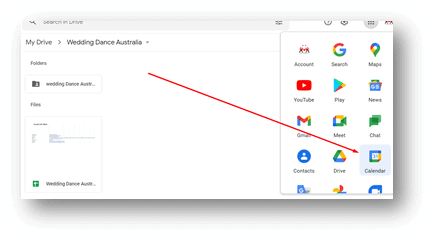 While Staying on the drive section click on 3 dots in the left up corner to drop down the google item list and from there select Google calendar.
Then click on create button and fill up your details to create a google calendar time task sheet.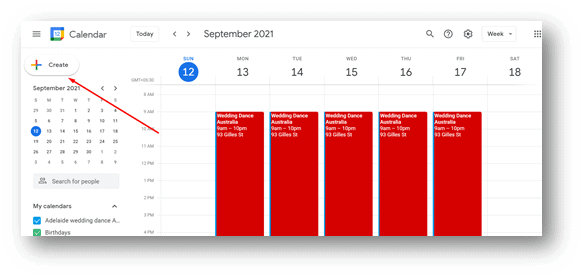 After creating the events and date and time properly click on the small settings menu to open calendar settings and from there click on the visible to public and from after next section copy the public URL.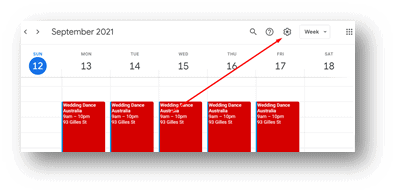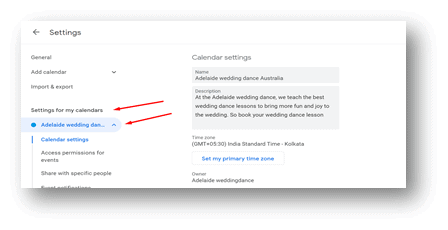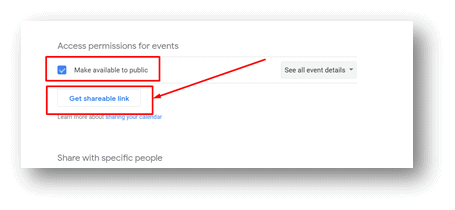 Once you get the link copy-paste the link on the excel sheet which you created before
Step:06 – Google my Map Generate
Go to google my map (https://www.google.com/maps/about/mymaps/) and sign in with your Google mail account
There create your own map and add Description and keyword as a title. Follow the below screenshot to understand it better.

Search your address on the google my map search section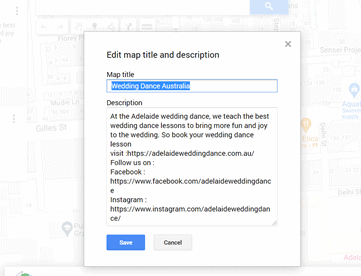 Then add the Title and Description of the map layer and customized the map icon and upload photos from google drive or photos.

After that copy the live URL and paste it into the sheet.
Step: 07
Sign in to Google Draw and customize your photo and share your website links there,
For example, I shared the below screenshot.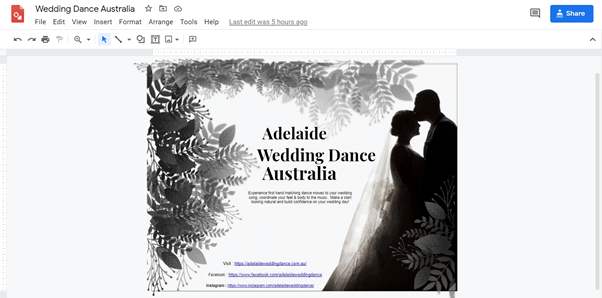 Same as before copying the public link and paste it into a google sheet
Step: 08: Video creation
Hence, Google stack can be made only from google entities than the best source of the video is YouTube, So share your motion graphics on youtube and on the description field share your home page URL also share social links and copy the link and paste it into google sheet same as before.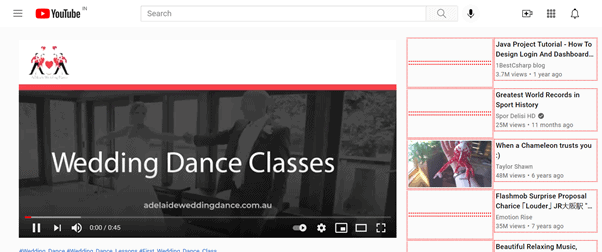 Step: 9
Open Google doc and write an Article by injecting focus keyword into page title and page description and insert all images and drawling and google calendar data into that doc file, Also make sure you shared your own website URL and social media links doc file.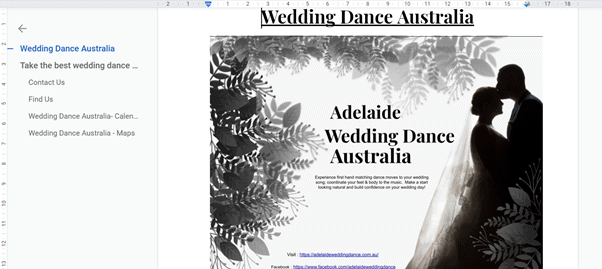 Copy the live URL and share it into google excel sheet
Step 10: Google forms submission
Open Google forms and write an Article based on focus keyword and also make sure all pictures and youtube video is attached into google form.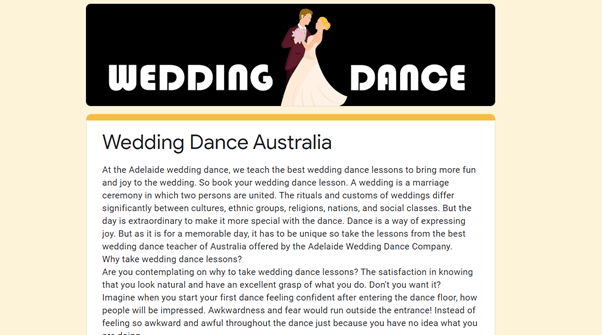 Copy the live URL and paste it into an excel sheet.
Step: 11 – Google Presentation
Create a presentation on google slide by adding the focus keyword into the page title.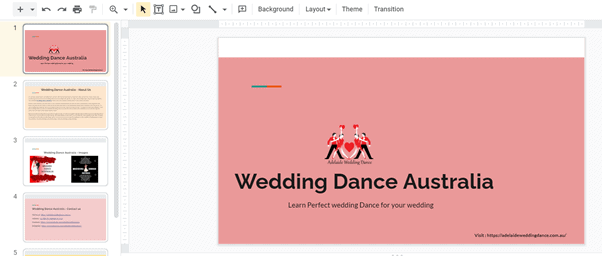 Copy the live URL and paste it into Google excel sheet.
Step: 12: Google Review collection
Gather all positive google reviews and copy the share link and paste it into a google excel sheet.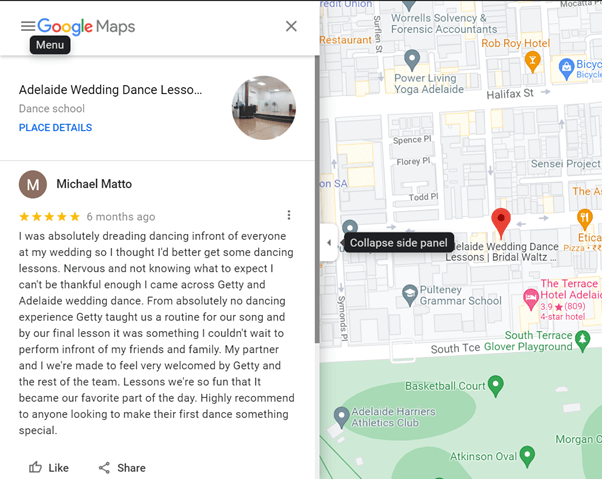 Step 14: Google sheet embed
After gathering all data from the google entity share the google sheet into anyone can view it on the live link.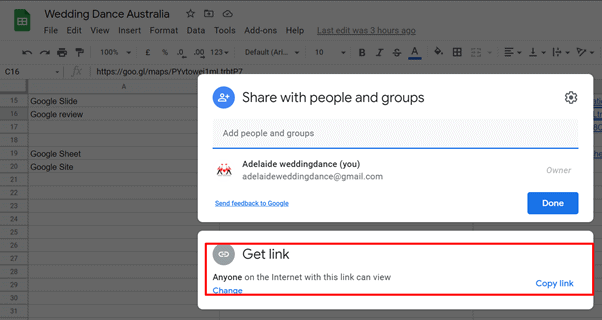 Step : 15 Google Site build-up
Gather all data of google other entities and embed the code into google sites by adding unique content based on focus keywords. And publish the google site.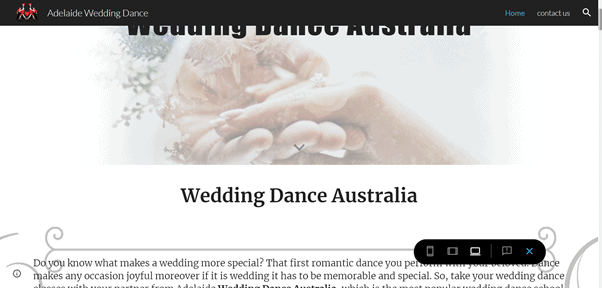 Check all URLs here
Google Site: https://sites.google.com/view/wedding-dance-australia/home
Google Datasheet
https://docs.google.com/spreadsheets/d/1MlBQgRDT39jqwlhPXeV-WldyViA_XTLj8PVV1-z1LYE/edit#gid=272388656