FILL OUT THE FORM BELOW & ALLOW US TO TAKE YOUR TECHNOLOGY CONSULTING SERVICES TO A WHOLE NEW LEVEL!
Emerging technology and changing business models bring about change in the IT field – from business support technology to a higher, more strategic approach to protecting and maximizing business value. Today, it is important to have strong IT policies and practices to ensure IT alignment with business strategies and drive excellence through technology consulting infrastructure and its services.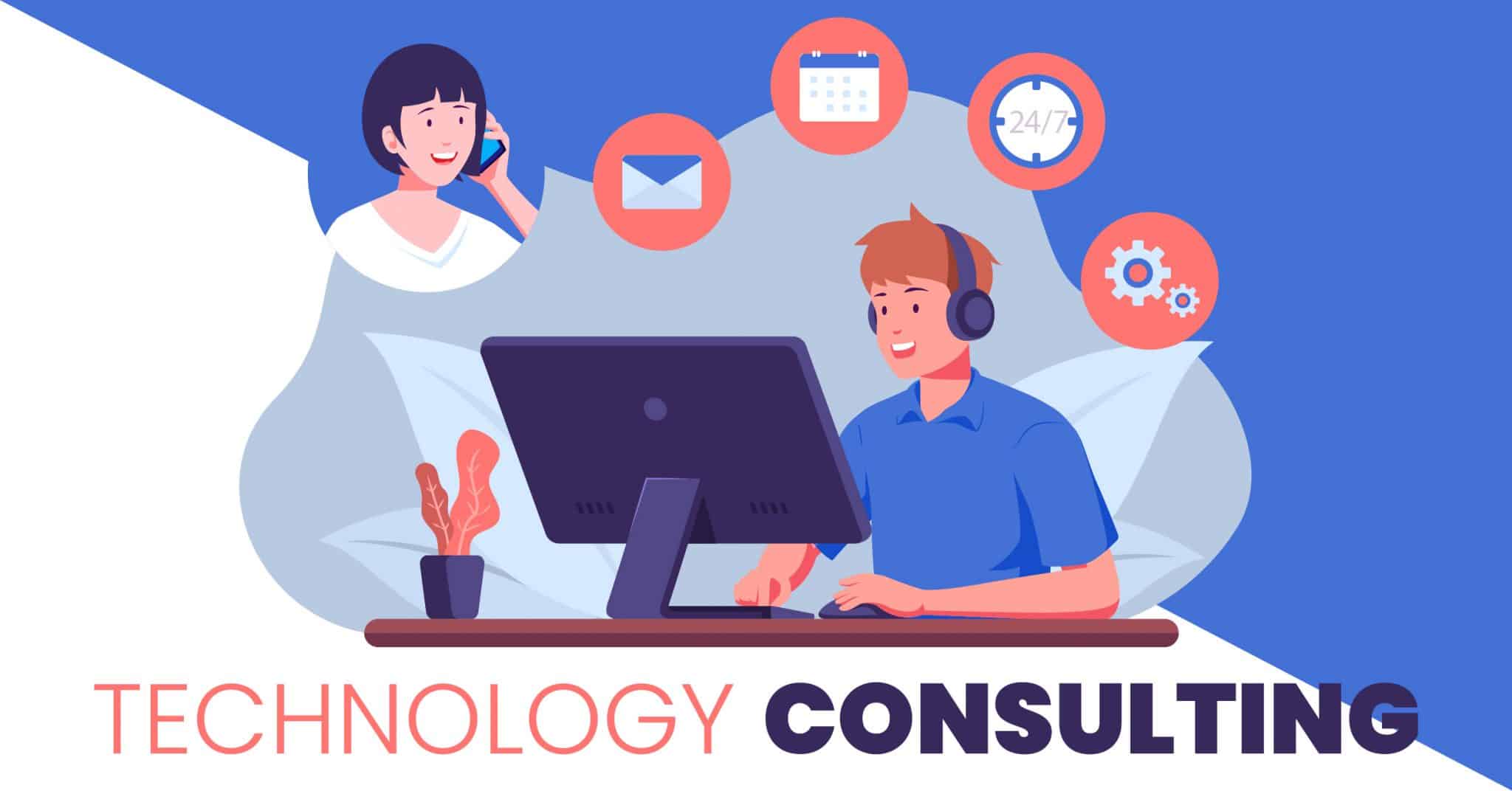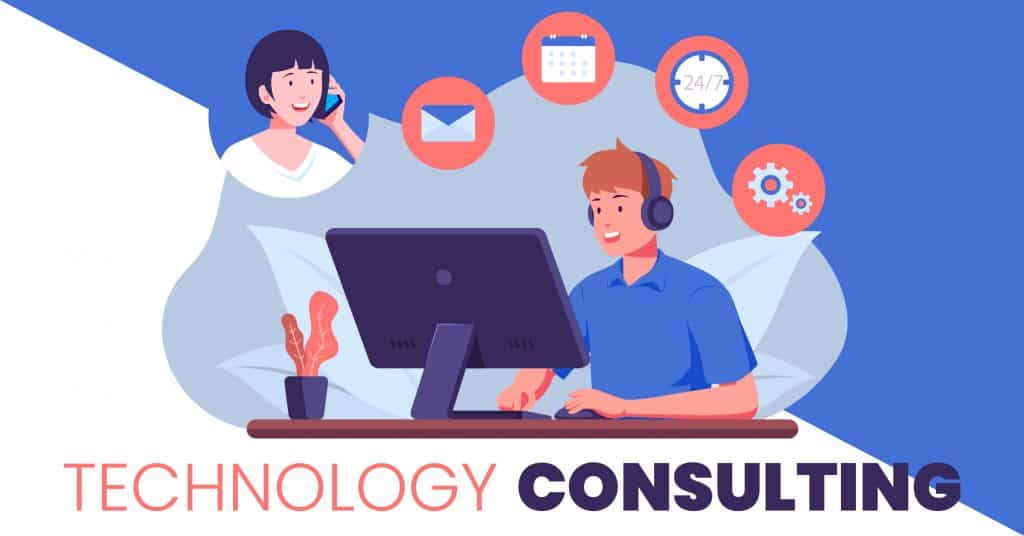 Investing in successful IT consultation helps ensure that you can meet these challenges directly. IT may change as technology improves, but the ultimate goal is to create an IT policy to meet business objectives.
Thatware's global ITWare consultation practice helps CIOs and IT leaders design and implement state-of-the-art solutions in IT management, security, data management, application and technology consulting services. Thatware works to address IT security and privacy issues and deploy advanced and customized frameworks and data management structures that solve problems and add value to organizations. Technology will drive your future; with Thatware and MyDesigns, you can be sure it will take you where you want to go.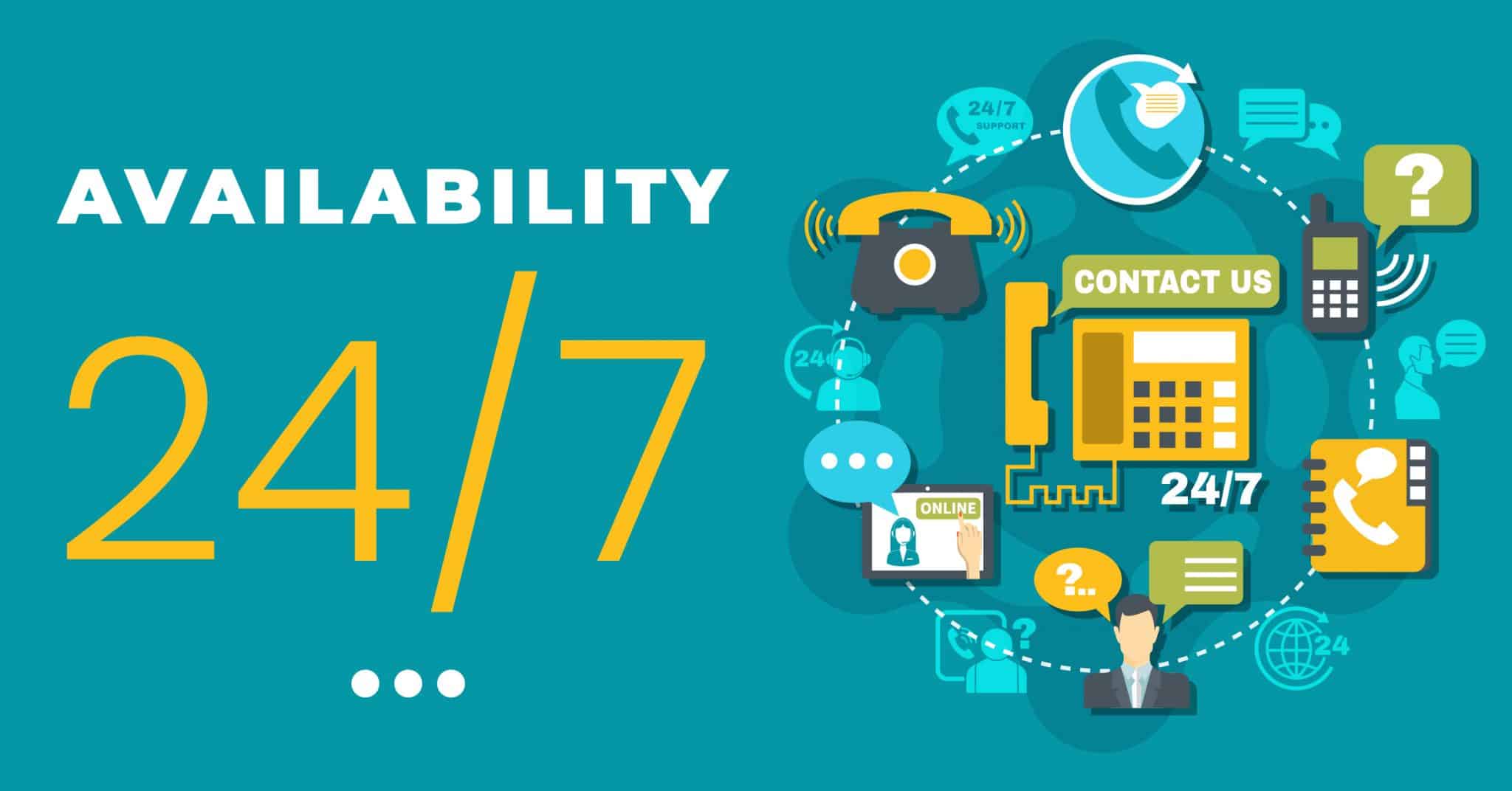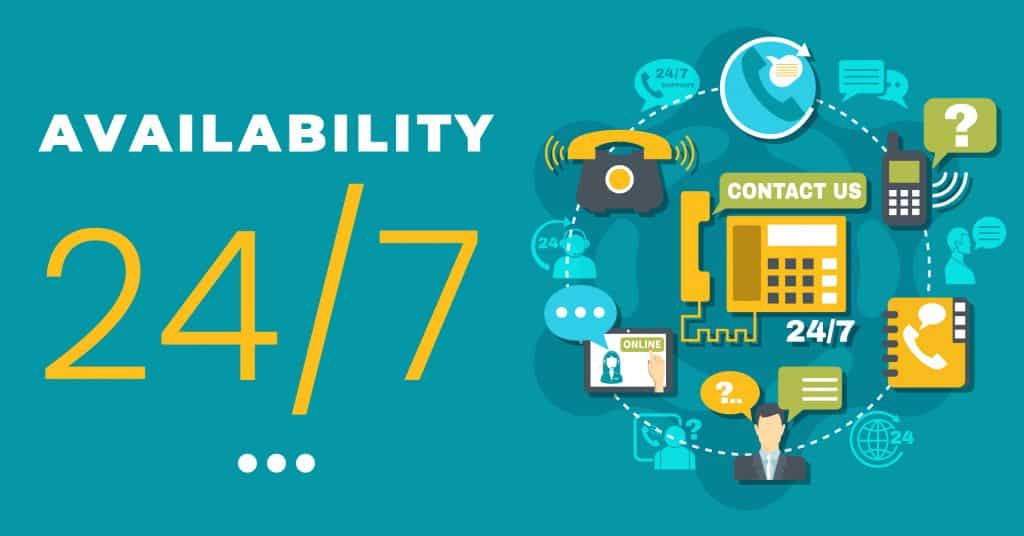 What is IT Consultation?
Information Technology is a broad area that includes computer systems, data and analytics. Information Tech Consulting is a consulting exercise on how to use IT to achieve business goals. Consultations can be provided for any issue involving IT, including:
Data security
Web Development
Construction of Computer Networks
Computer System Analysis
Information Technology is an important part of business development, and IT consultation helps to bring new things to the business with its successful transformation. What is the purpose of IT consultation? This service helps to test various technical strategies and then to compare them with business strategies. This process involves developing operational, operational, architectural, and implementation strategies. IT technology consulting services provides the help which is needed by businesses to assess their IT needs and implement a plan.
This includes advice on creating a system that will keep it competitive and meet the needs of customers. Also, technology consulting firms provides an assessment of the efficiency and natural strength of an IT company.
What is an IT Consulting Company?
Usually, when you need any expertise or advice in your business, you hire someone from a consulting company. This is a third-party company that provides services until the final solution of a particular issue. An IT consulting company assists in resolving problems related to Information Technology.
The service provided by tech consulting firms is end-to-end and may range from one-on-one consultation to program implementation and management advice. The process can be focused on creating a new IT system or improving existing ones. Services that IT consulting companies typically offer include:
IT infrastructure planning
Security consultation
Risk assessment analysis
Disaster planning
What Does an IT Coordinator Do?
The role of IT technology consulting services includes a variety of services. After reaching out to an IT consulting company, their consultant will sit down with you to discuss your needs and issues you want to solve and explain the project's scope. After that, if you decide to continue collaborating, they will research your sites, meet with staff, explain software requirements, and find a solution to the issues raised. Among the functions of IT, advisors are also training your staff in the new instalment of the system. Therefore, the consultant must have high technical skills to provide this or that type of technical assistance.
Technology consulting services often look for areas where development can take place in your business from a technical standpoint. They can provide advice on issues such as what types of software and programs to choose from, etc.
What Can IT Consulting Do For Your Business?
There are many reasons why you need to hire an IT consultant. First, it can reduce your expenses and save you a lot of time. When you hire an IT consultant from a third-party company, you pay less for their services than you would pay for your employees as, in this case, you do not need to hire an office.
In addition, it is a good idea to have an outsider look at your company. It can be a way to bring new ideas to your project and look at a potential problem in another way.
Of course, the biggest benefit you get from hiring an IT consultant is the knowledge they have. Typically, this is a person with a strong technical background in the field with extensive experience in business IT applications. IT consulting services will also help you focus only on your business and not worry about the technical part.
In today's fast-moving technological environment, a reliable consultant – who not only provides the right information but who brings a combination of strategic vision, proven expertise and practical experience – can increase the value of your business professionally. Our IT Consulting experts provide solutions tailored to your organization's unique and sectoral needs in the following areas:
IT Performance, Governance and Planning
There is no job in the organization that is facing greater change than IT. The daily needs of leadership to deliver performance, improved experience, security, compliance and efficiency are constantly increasing. ThatWare helps IT leaders meet today's needs and anticipate and prepare for future needs.
Confidence in security and privacy does not come from knowing what will happen, and it does come from knowing all the possibilities and preparing for effective and efficient solutions. ThatWare provides a comprehensive approach that explains what is most important to you, helps you protect yourself from unauthorized access and responds quickly and responsibly when violations are violated.
Application Management and Software Development
Applications and software enable your business to be more productive, responsive, efficient and efficient. ThatWare works with you, providing an in-depth understanding of where people, process and technology come together, a clear understanding of empowered business processes and a guided approach to selecting, building and implementing solutions.
Creating and maintaining a multi-phase GRC system requires significant investment. And organizations should only use software that they are ready to use. ThatWare helps clients understand which parts of their GRC plan are ready to use, build a roadmap that emphasizes time value, and select and use software that meets current and future program objectives
Technical Advisory Services
Over time, heritage systems inhibit growth. Our technical advisors can help you navigate the new technology while getting the most out of your legacy technology. To guide you through the journey of change, we begin with a strategic plan and an ecosystem that lays the foundation for the future. We have built a transformation path that connects your employees with business processes – all in a very safe environment.
Platform Advisory Services
Feeling frustrated with all the technology platforms out there? ThatWare can help create the right technology strategy, improve business transformation case and provide a roadmap for travel. Use ThatWare's strong alliances with SAP, Oracle, Microsoft, Salesforce, AWS, Google, Workday and more. From strategic planning to implementation, you are assured that your expertise, business processes and staff are integrated.
Tech Advisory Sizzle
ThatWare Tech Advisory Consulting exposes the power of your ecosystem and people with new things that transform and enhance growth.
Why Thatware
Technology Strategy Consulting helps you charge for the critical pieces of effective technology change so that you can:
Innovate creatively
Work with partners who are part of a new technology program and build on innovation and related to a powerful R&D engine.
Use our methods, design ideas and advanced analytics to solve complex business challenges professionally.
Tap on our end-to-end skills to increase innovation, testing, instability and measure growth.
Build fruitful partnerships
We integrate the right combination of software, services, skills and expertise using a professional approach to solving the needs of your business.
Our comprehensive system of business associations, universities, technology leaders and startups – including the global network and our service delivery network – provides access to winning solutions.
Tap into deep industry expertise
Reach more than 9,000 technical advisors from more than 40 industries who can apply their technical skills and experience to any industry challenge.
What We Do
We have worked with clients in computer and hardware-software, semiconductor, IT services, storage, cross-sectoral components. Our clients include eight out of ten major technology organizations, three leading software developers and several stakeholders in the semiconductor industry. Our experience extends beyond the globe.
ThatWare works with companies at all stages of the industry and health cycles. Such as:
Market leaders think acquisition, consistent mobility, improved customer segregation, improved sales capacity, channel partner networks, postponed R&D processes, strategic and cost-cutting efforts can help them maintain or increase their profits.

High-speed companies find defensive niches, adjust their cost structure, and consider and make possible changes to capitalization.

Software companies identify growth strategies that will drive them to the level of senior players.

Hardware companies are pursuing more opportunities from edge computing, AI, the Internet of Things and other emerging technologies.

Semiconductor manufacturers are developing their techniques and functionality to provide critical cutting capabilities for mobile, cloud computing, autonomous driving, 5G deployment and much more.

Emerging players continue to follow in their footsteps by helping them measure their organizations and processes to become more complex in their market participation.

CTOs, CIOs, funders and companies of all sizes and sectors understand the full potential of cloud computing to transform work.

Companies in many industries are using the ever-increasing power of the Internet of Things.

Private fund private companies align strategic needs with their new owners, develop and implement performance improvement plans.

Technology and telecommunications vendors, service providers and large corporations, and private investors, address a wide range of cybersecurity issues, ranging from advanced reinforcement to attack to market strategies and investment strategies.
Thatware partners with leading technology firms to develop strategy strategies that resolve market issues such as how technology and business model advances shape the growth of a company's core sector; how cloud infrastructure can influence the business; and whether a company can consider entering the industry's services benefit pools—and, if so, how.
Thatware's technology practice also provides clients with extensive how-to experience via our Media and Telecommunications practices.
Furthermore, our Private Equity firm has a long tradition of interest in the technology sector.
Our Perspective At Thatware
Technology firms face difficult and often conflicting obstacles. On the one side, new opportunities and rivals begin to evolve, driven by creativity centred on seven broad themes:
Changes in IT infrastructure
The emergence of modern software and networking technologies
Pure technological advancement
New business models
The emergence of new ways to connect
"Accessory" possibilities provided by platform performance
New applications produced by business processes
On the other hand, while the transition is constant, technological themes remain constant. In general, the modern augments rather than replaces the former, resulting in a more complicated landscape. Parallel to this ongoing innovation, many "older" segments of the high-tech technology consulting market are maturing, adhering to the same classic trends seen in other industries:
Increasing competitor concentration
More gradual commodity innovation
Increasing consumer segment specialisation
Globalization
Migration to lower-cost platforms
(De)regulation
Private equity companies are playing a growing role in transforming business industries facing growth challenges.