FILL OUT THE FORM BELOW & ALLOW US TO TAKE YOUR SOFTWARE DEVELOPMENT SERVICES TO A WHOLE NEW LEVEL!
Custom software development company can help businesses use the great power of the software in their hands. For businesses looking for custom software development, this blog is a comprehensive guide to mastering software development. It will help you understand the various stages of software development such as needs collection, actual development, deployment and maintenance.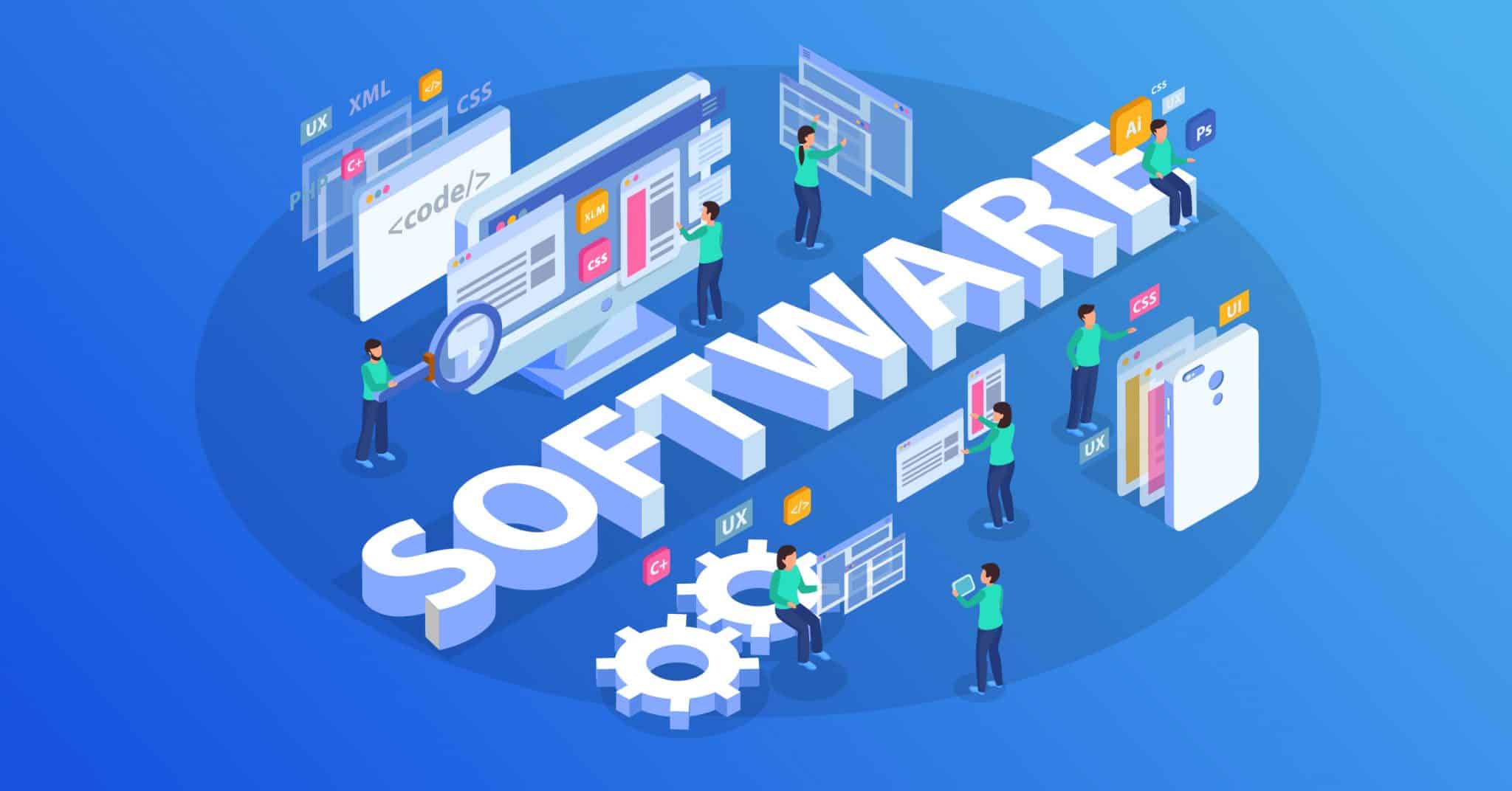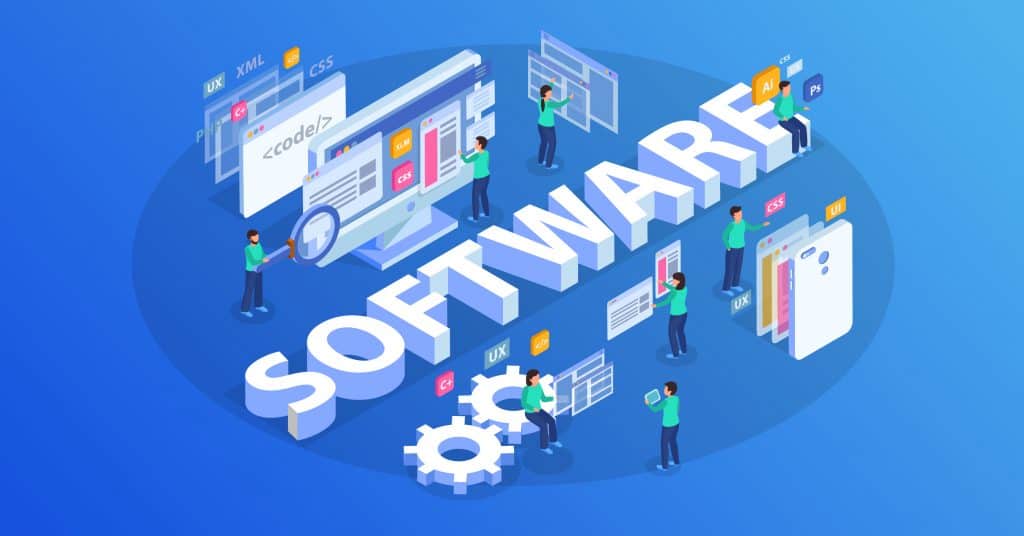 Besides, this blog will also provide details on identifying the right custom company, how to contact the development team, what factors should be taken into account when understanding the software development process. Also, we will take you with an understanding of the importance of the NDA, its requirements and a complete take on how to protect your IP rights, why project agreements are important and other similar information.
What is Custom Software Development?
Custom software development services can be defined as creating, creating, deploying and maintaining applications that meet the unique business needs of a particular company.
Also known as bespoke software or built-in software. Market software products available on the market are known as commercial off-the-shelf software (COTS). There is a big difference between non-shelf marketing apps and custom apps that need to be understood before deciding which one to use.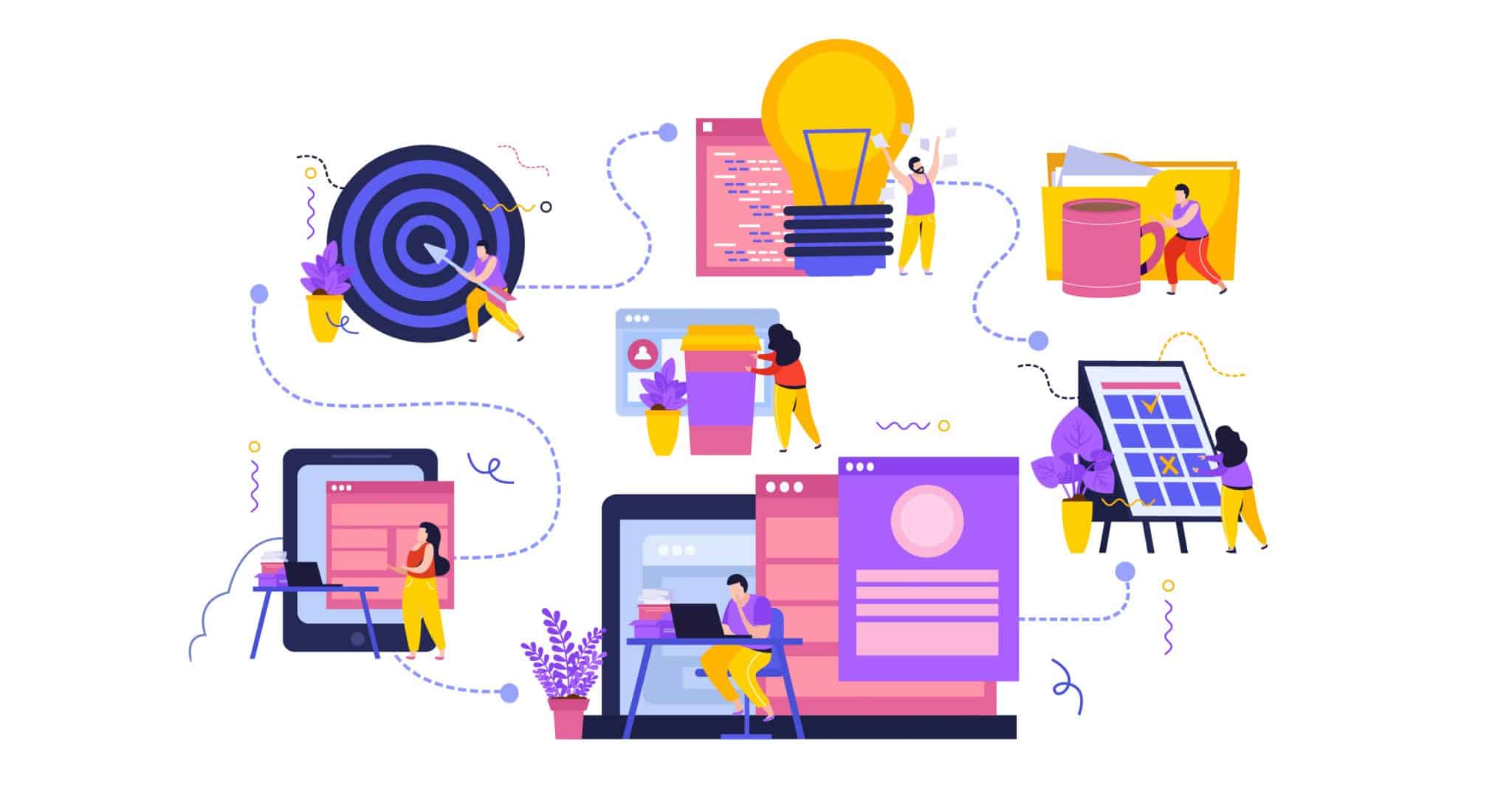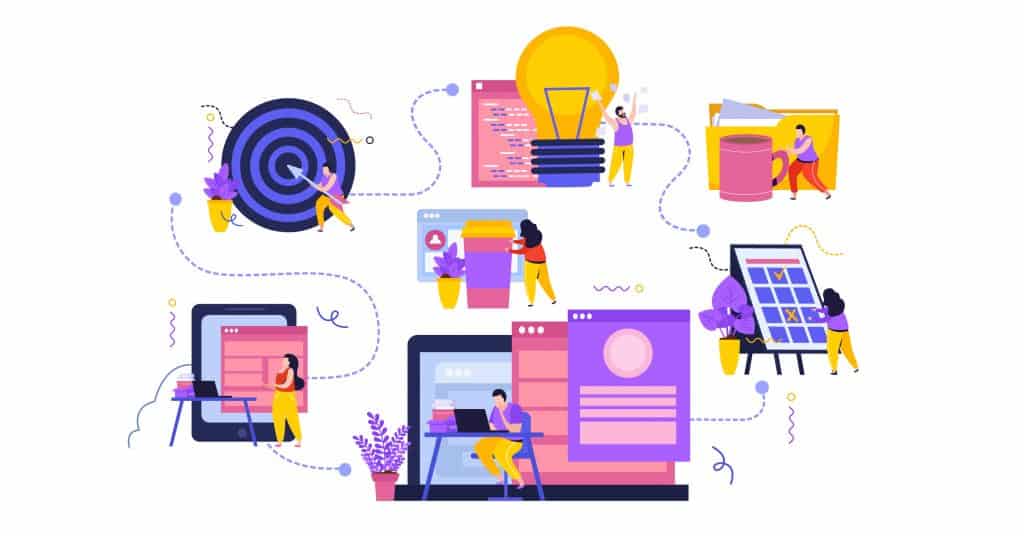 Benefits Of Custom Software Development
Software development agency designed for software developers understands the changes the software is designed to help the business. Still, many organizations are reluctant to outsource work due to a lack of information and are unaware of the benefits it offers.
Here are some of the neglected software development features that make the systems more dynamic, ready for the future, and more efficient.
High efficiency
Faster Adoption
Unlimited Customization
Better integration
Data Access
Diversity
Inexpensive licenses
Profitability
Resale
Vendor Independence
Why Outsource Custom Software Development Services To Thatware?
It is unnecessary to build an app internally, and there are many excellent outsourcing software development companies for developing unique and efficient software and mobile applications. These software companies offer a variety of services to businesses that eventually come to fruition. Here are some of the benefits a traditional software development team can offer.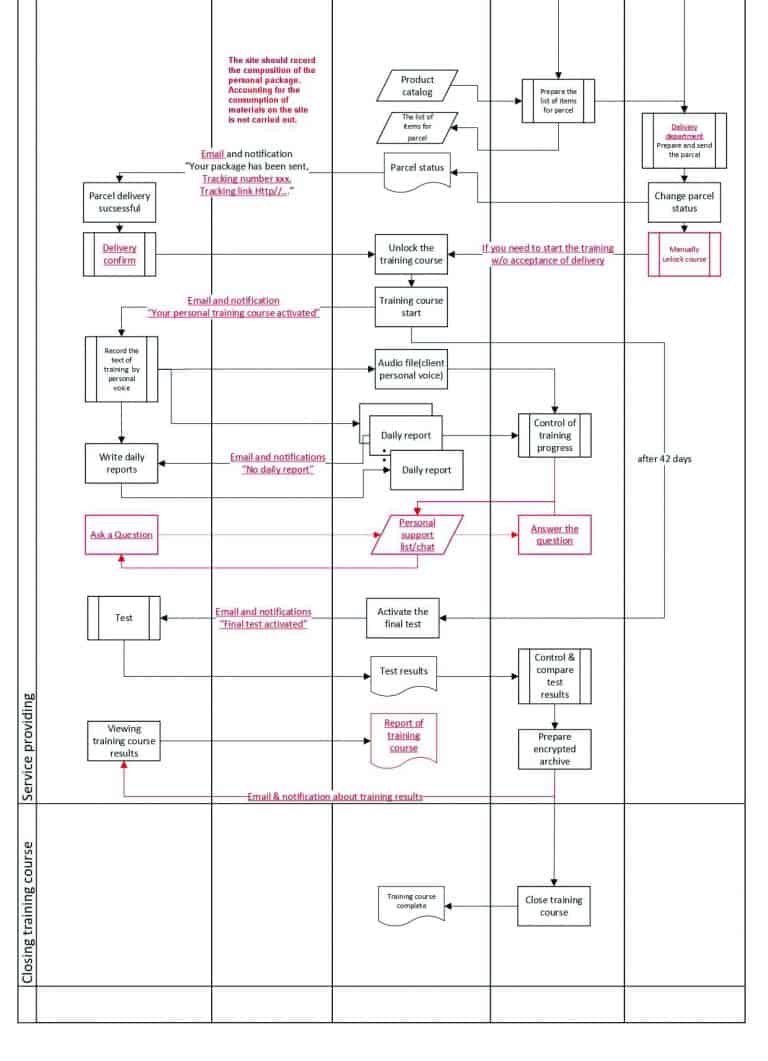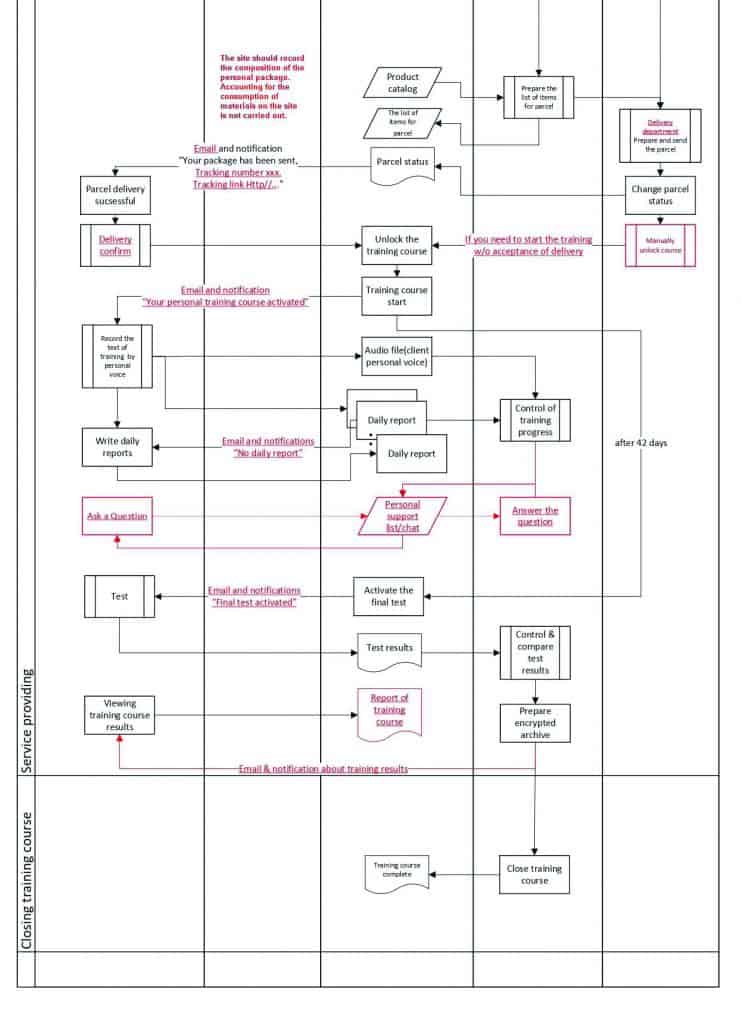 Access to the latest technology
Professional software companies continue to challenge challenging projects by providing state-of-the-art technology solutions to their customers of all domains and domains. The business no longer has to invest huge infrastructure costs or pay for the training and hiring of new employees in the latest technology. Custom software developers offer a special set of tools with the expertise of technology to develop software that works seamlessly.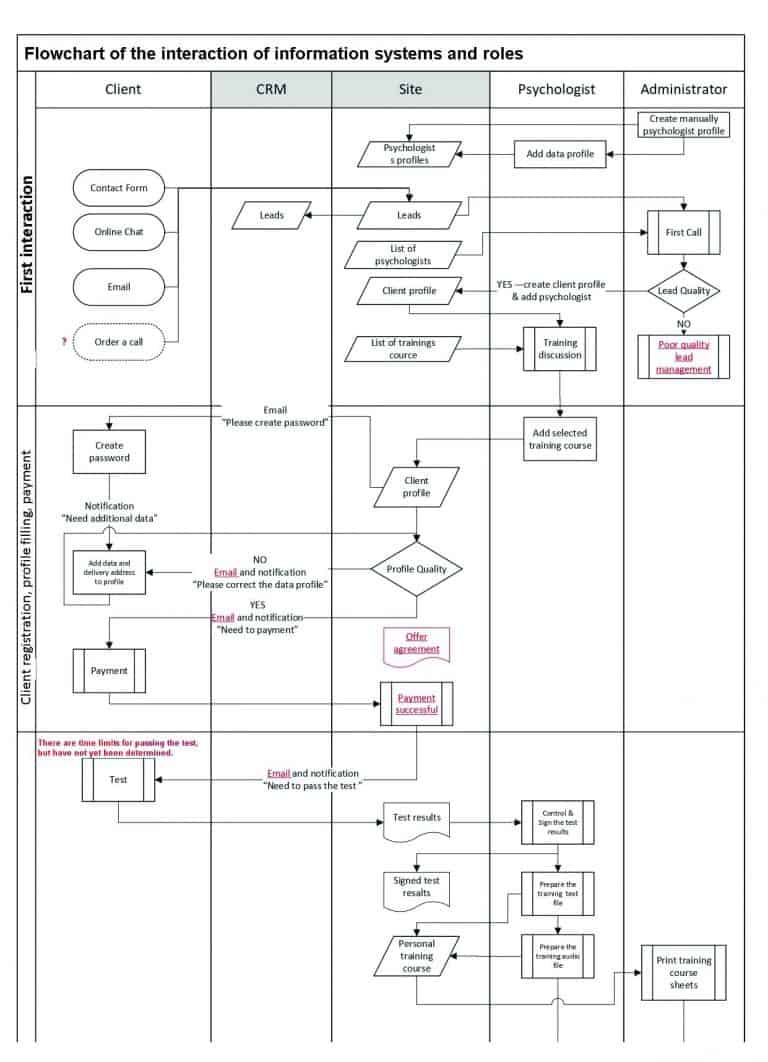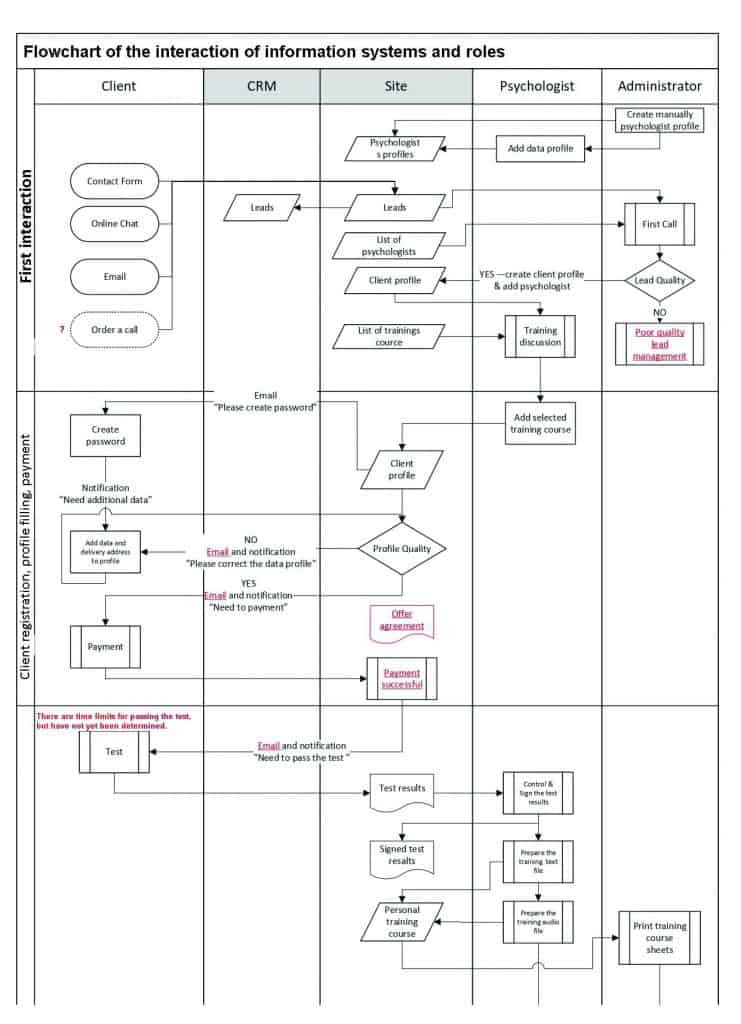 Once an enterprise has moved its project to a software development company, it can acquire specialized and competent talent in developing business applications. This reduces the cost of hiring and managing the business information. The business can focus more on the core business and leave its digital transformation journey into the hands of professionals.
Software development companies work with a wide range of clients in various industries such as health care, education, finance and banking, etc. These skilled software engineers are exposed to a wide range of stack technologies and processes to help them follow the industry's best practices of any technology they operate. If you are looking for mobile app development, user experience skills are critical because customer behaviour depends on product knowledge.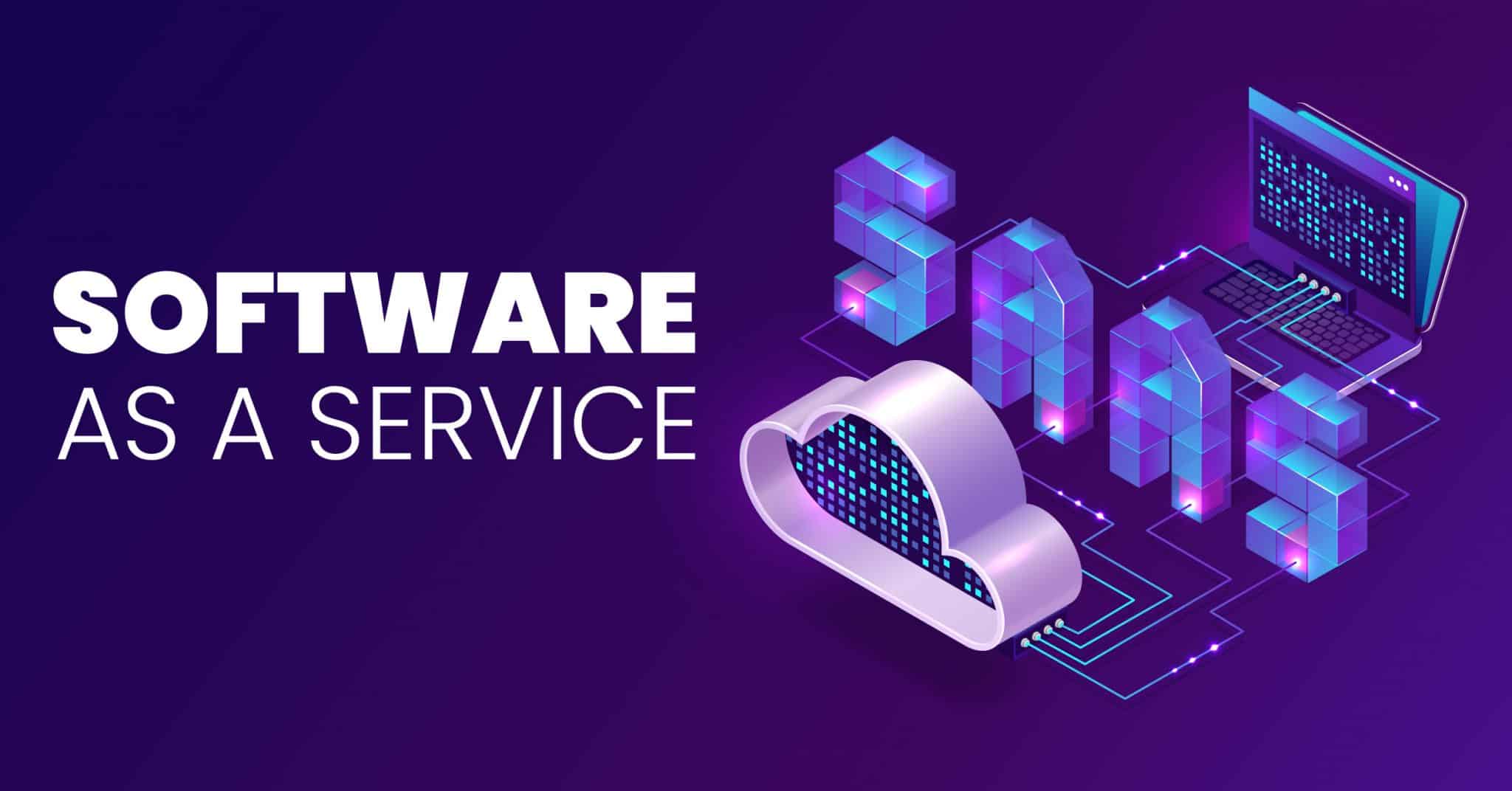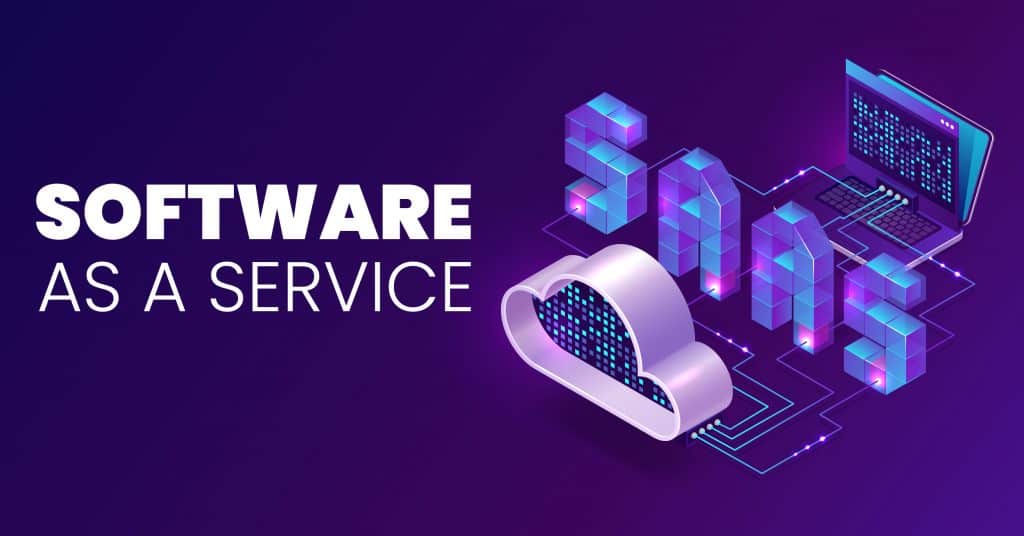 Essential Business Competencies
Developing a software application with great user experience is an hour requirement, but not all businesses can benefit. Instead, businesses face huge losses while experimenting with the technology. So the release of custom software can help businesses focus on basic skills without having to deal with losses.
Web development software company offer a flexible group of resources that can go up or down according to project needs. Payments to a dedicated development team can be made based on the specified number of participating engineers at the time of payment.
The full experience of catering to various industries, domains, regions and technologies has made them specialized in software development services that bring global knowledge and standards in their footsteps.
Cost Factor For Custom Software Development Services at Thatware
Unprecedented technological growth has led businesses to partner with international companies and do business across borders. A few 500 lucky companies do not use the skills of skilled software developers around the world to manage their operations. Creating custom software is very important for businesses in terms of time, technology, and investment. All businesses must therefore work hard to make this decision in budget and other matters. We now know how business development software can increase development costs and high price brackets. Before selecting cost estimates, there are some features of software development services that need to be considered.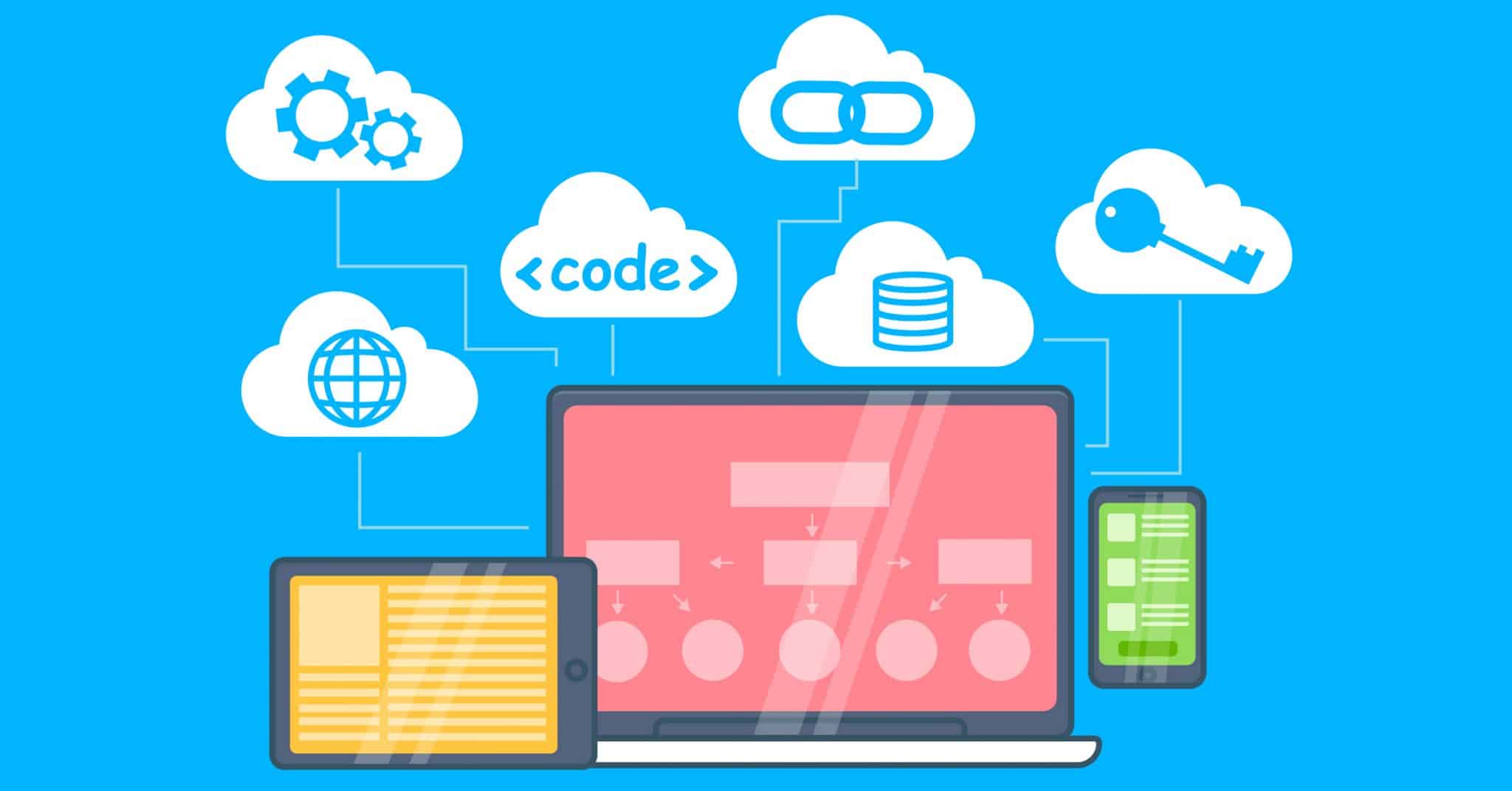 Software Development Horizon
The growth and efficiency of hired developers is the first factor in businesses' decision to pay for custom software development. A large part of the cost estimate depends on the project's demand, value, and technology. Besides, the number of engineers and their time spent is equally important. Without a well-planned budget, an entity would have to compromise on certain key factors or be unable to pay for skilled resources due to a budget deficit.
Another very important condition is the platform chosen for development. Once the project implementation needs and developers have been resolved, the subsequent cost-sharing is based on the platform. A technical stack is required; software license costs and other cloud-related costs are important contributors to cost estimates.
If you correctly say "Time is money", time will determine the amount you will pay in the event of a set period of time, or you want to complete the project faster than usual.
Cost of infrastructure and resources
Custom software application development can be more expensive than expected if it is possible to choose a partner who uses the wrong sea. The location or geography where the group decides to exclude will be an important parameter that will cost. The cost of development in the Philippines will be different compared to the cost of development in India. So if you do not choose the right place for the layoffs, you may pay more than required. Choose a tech partner wisely.
Custom Software Development Support and Maintenance
Businesses need to maximize their performance by improving software installation with minimal risk and errors. In addition to just improving, every improved app needs ongoing support and maintenance. Often, software development teams are overwhelmed by tons of programs that block their basic storage process. End-to-end app development includes everything from development, construction, integration and testing, shipping and maintenance. Software storage and real-time support empower businesses with stable applications that work with lower costs For optimization, including up-gradation, maintenance, app migration, support, and future improvements.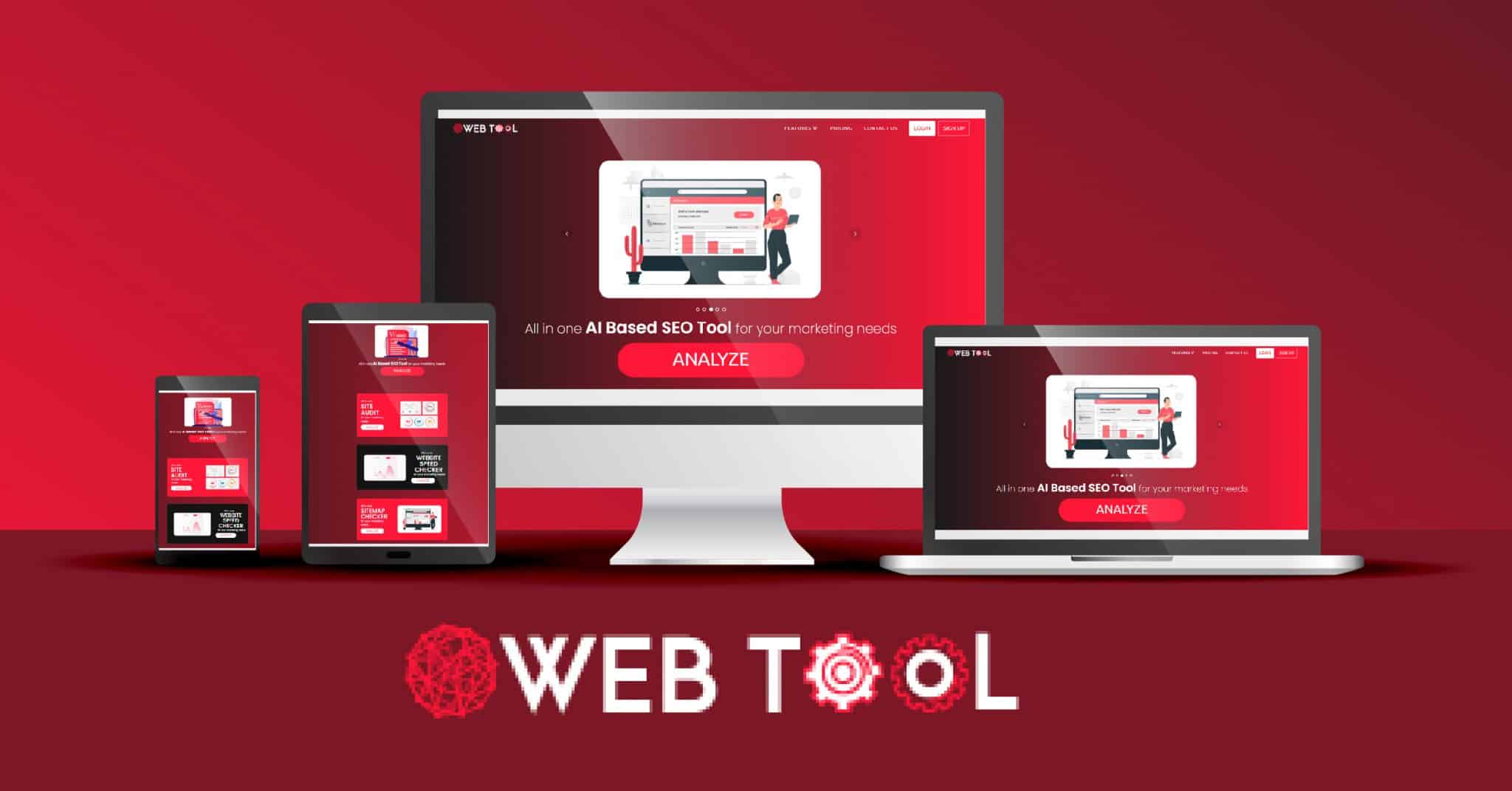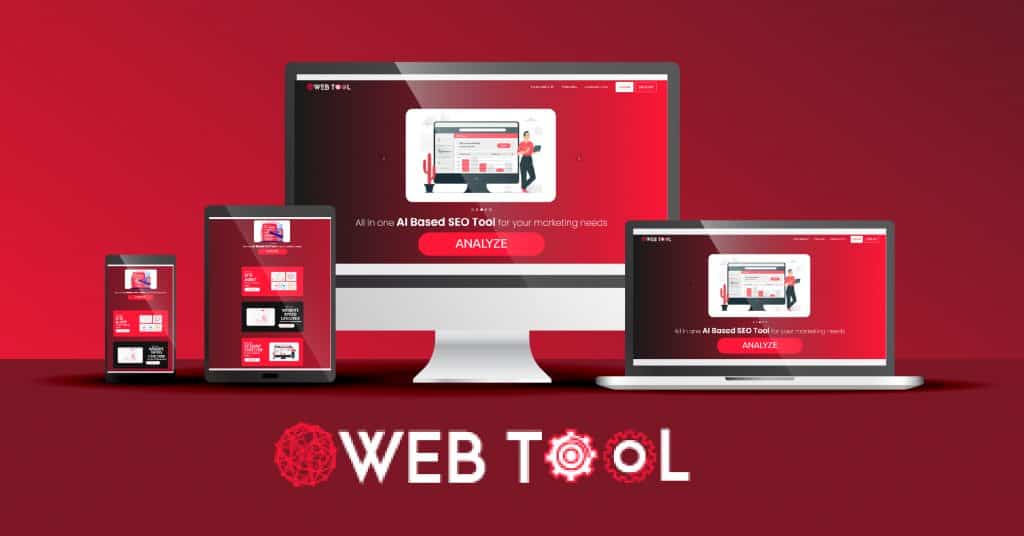 The application can be stored in many ways, and as a result, there are various types of software storage services
Flexible adjustment and support
Adhering to the latest technology trends, the app requires maintenance and business support services to turn apps into the next applications. Changes such as regulation changes, configuration changes, changes to current software, application development or data format changes are changes and maintenance changes.
Launching applications with running issues such as logical errors, encoding errors, or incorrect design may affect the application's overall performance. Fixing and correcting these bugs makes the software application less troublesome and better.
Continuous maintenance and support
For end-to-end applications with the latest technical support, modifications and future enhancements, businesses must continuously monitor software performance, keep track of each update and at the same time upgrade it as part of ongoing maintenance so that the app never crashes and delivers consistent output.
As a practical measure from previous experience of developing the same or similar software application, it considers businesses to take steps to prevent care and support. This will improve the business for any future issues that may undermine the system's quality that will be treated ahead of time. With continued maintenance and support, businesses can benefit from a wide range of software development benefits.
With timely updates, support and maintenance processes, all business applications have become diverse, efficient and powerful structures.
Real-time app support allows businesses to jump to the latest trends by staying abreast of flexible technologies and methods. App storage can help you open your way with software solutions on edge and move forward in this digital marketplace.
To think that a one-time investment is a cost-effective solution for businesses is a misnomer. Obtaining technical changes with cloud-based software solutions is a cost-effective approach that incorporates a wide range of costs, including storage costs.
Thatware Follows The Best Custom Software Development Practices
Without a doubt, custom software development is a very important part of every business that may seem challenging at first. Not all organizations can make mistakes at the risk of losing money. Although the purpose of the software application development is overstretched, it can only benefit if businesses can select the right partner to outsource the job. In any case, if an entity can partner with a software development company by international standards, we have outlined several effective and efficient software development techniques that can be useful to a business in transforming their business with technology-enabled solutions.
We understand current processes and future needs
The main reason for the layoffs is the lack of skilled resources and the inability to understand the need. So before you decide to withdraw money, analyze whether the custom software will bring the game changer to your organization. If your answer is "Yes", and then start testing your current system by looking at the program from the grassroots level. Also, a complete understanding of the current process, which should be achieved using this custom software, how the current state of the company can be improved using technical understanding.
We are the right custom software development company
In case you think you know what you want, now the next step is to hire the right resources for you. Software development is a sensitive process, and not everyone can match your needs. So, check your internal IT team, software development vendors, and companies. Start the filtering process by checking each company's software development website with company location, company size, domain technology, References, Company History, Security Policy and IP.
Our services are cost-effective
The most important thing here is to find a software product development company that fits your needs and budget. So while you are getting a technical partner, make sure your critical business needs are easily met within your budget and delivery time.
We choose the right development technologies
Your first and most important goal is to understand why you need this custom software and how it will help. Your needs can be anything from automation to product speed, improving process efficiency, or making the customer experience unbelievable. Once this is achieved, it will be much easier for businesses to contact professionals and match the preferred technology according to the needs of their business.
We focus on achieving your milestone
Your application requires consistent, professional testing. As the requirements for your software application may vary, whatever is done should be tested and accomplished with quality benches and set a real milestone. The test app is very important; otherwise, it has the potential to damage your customer base and brand image in remote business operations.
Intensive Testing and Documentation
Once a software development company builds a software application, the most important step is to look at the flexibility of the software made in all areas. Testing the application using all the necessary parameters will make the application work freely on various devices and browsers before it goes live and avoids unnecessary errors. In addition to testing, good documentation of the whole process is another important factor in all stages of development and implementation.
Custom SAAS Application Development Services
SaaS solutions, G Suite, Salesforce, and Slack, are all set to bring some digital transformation to businesses. Building a SaaS product is now a basic requirement for many mobile application development companies. It is estimated that the global SaaS mobile market will reach $ 37.9 billion by 2021. Let's learn more about building SaaS applications.
What is SAAS?
Software-as-a-Service (SAAS) has become a common way of doing business online. In the past, engineers often offered downloadable software – users would download and install the software on their local computer and pay a one-time license fee. Today, engineers can build software online, enabling users to sign up to perform the same tasks as before.
SaaS (Software as a Service) is a cloud-based solution that provides customized software to customers through a mobile app or web browser. According to Gartner, cloud acquisition strategies will affect more than 50% of ITO deals by 2020. Using this type of service, customers are not required to install or configure the application as the software provider takes care of it.
There is a difference between develop SaaS application and other traditional products. When a SaaS product is introduced, web developers work on it continuously. It is necessary to update the services regularly to get more users and lead the competition. Companies like Amazon and Salesforce have provided development teams to keep the solution up to date.
Mistakes To Be Avoided While Building A Custom SAAS Application For Your Business?
We see this all the time – people are building SAAS platforms that can be integrated with their payment platform and the website in general. They prefer to integrate multiple systems – WordPress with a knowledgeable site, perhaps another payment platform and then SAAS software itself. These moving parts give you a lot of points for the worst failure or a bad dream to fix. Our feeling at THATWARE is that your SAAS web application and business management system must be integrated to be effective. The best way to do this is to build your SAAS platform with a headless, clipped CMS.
Benefits of Custom SAAS Application
There are many reasons engineers choose to take their solutions online:
Re-emerging revenue: Having software available online enables developers to offer repetitive writing models, unlike one-time purchases.
Licensing Security: Internet, cloud-based software is easy for police with unauthorized use. Downloadable software is subject to cracks and other unauthorized use. Online software requires each user to have a separate login – compliant and easy to enforce license terms.
Version Control: Managing your software online means that development is easy to uninstall. You no longer have to trust that your installation base prefers an upgrade – one universal upgrade will benefit all users.
Iterative Is Easy: Since upgrading is easy, you can get used to the fastest way to upgrade your software.
Step-Wise Custom SaaS System Development Process
Creating a SaaS product is not the same as normal mobile app development. A major difference in building a cloud-based solution is the need for a reliable cloud-based service provider.
Amazon Web Services (AWS) is one of the most popular providers offering several tools for SaaS developers.
Let's learn more about SaaS business applications development. Remember, it takes time and effort to learn what customers want.
Step 1: Enter the value in the solution
SaaS products are only available to users if you provide an important solution. Customers estimate the value of products before they subscribe and pay for them.
For example, some mobile apps offer a 14-day free trial. It is an effective way to help customers understand the value of an app and its benefits. Besides, you can also offer a single user payment for the platform. This offer could be easy for them.
Step 2: Competitor Analysis
To start developing a SaaS web application, you need to know the market well. You have to understand the target audience and analyze your competitors, their solutions, and business models, etc.
Market research is important to see how you can develop a SaaS system that can stand out from all the products available in the market.
Step 3: Assemble all the Requirements
Before you start developing a SaaS application, consider the following project requirements:
Have a list of positive features. Divide app category features – basic features and advanced features.
Basic features or MVP features are needed to satisfy user needs. Improved features add fun and engaging activities.
Other important tools for SaaS application development are functional tools, analytics tools, and management tools. Each of these tools has a unique role to play.
Step 4: UI / UX Design is key
Creating a good UI / UX design for a SaaS product is important to attract users. As you know, users are spoiled for choice. They do not want to dwell on apps or websites with vague and unattractive designs. To make the app more profitable, come up with an easy-to-use design.
Remember, the construction process takes time and money. It starts with a wireframe or systematic placement of various items on the app screen. The phone frames are usually monochrome, indicating the connection of the screen.
After that, designers can add visual style to the app. they play with colours, fonts, and various art objects.
Designers created app screens and terms. After that, for example. Finally, they submitted their designs to the developers.
Prices are also a strategy. It plays an important role in any SaaS product. Since the registration process is no longer surprising, you should develop more plans to meet and exceed user expectations.
Alternatively, it would be wise to add different free functions. You can also offer a free trial.
SaaS providers offer subscriptions for a limited number of users, from 3 to 1000 accounts.
It is a great challenge to choose the right technology for the SaaS application. You must forgive project requirements, configurations, and features in the mobile application development team. They can select the required technology for SaaS application development. Make sure the solution is updated. Choose tools that ensure growth.
SaaS Application Development Challenges
There can be a lot of difficulty on the technical side of developing a SaaS application.
The first challenge is easy to set up.
To build a successful SaaS product, you need to have a measurable tech stack. Complex solutions should be customized for each layer. Therefore, engineers should consider the following factors:
User interface
Integration
Page templates
Features
URL structure
Indivisible products are attractive to users. Bringing value to the app over time.
With cloud software storage, the design of AWS SaaS provides a reliable service. AWS takes care of Hardware and keeps backup of all data. It is big data to use a SaaS solution.
Your users have to trust you and trust your services completely. Therefore, you should pay attention to minute details such as UI / UX design, logo, color, etc.
SaaS solutions work with a variety of processes and business categories that store sensitive information. User data obligation is in services.
Sensitive information such as personal data, banking details, customer details, and other data may be compromised if security is not guaranteed. It can lead to a loss of customer trust and confidence.
Most used SaaS applications have third-party integrations such as PayPal, Google Maps, etc. It is a great obligation to keep this. Only a mobile application development team can come up with such a SaaS application. Also, third-party integration controls the final price of the product.
Custom SAAS Development: Our approach
One, the Centralized Management System
THATWARE builds SAAS platforms with a single universal administration. This means that the same system controls the website's content, user management, including account management, and the behaviour of the platform itself. By producing a single management plan, you build a real custom asset for your business that will serve as the basis for many years to come.
How We Build SAAS Environments
SAAS sites are similar to many other web applications – the only difference is that you also manage user accounts and charge your customers in addition to having a basic app. At THATWARE, all projects receive individual attention, enabling us to develop a solution for your unique concept. This always starts with a complete acquisition process that enables us to help you define your specificity and plan your project.
Our comprehensive plan will cover your entire project from user experience, goals and objectives, risks and future considerations as to potential. With this plan in mind, our team will design and upgrade your SAAS platform, where the final delivery is a product ready for sale.
What makes SAAS products work
The entire SAAS platform, at least, has the following components:
Software: This is a unique amount that you offer to your subscribers. Real software people will pay a license fee. It is important to focus well on your efforts while discovering the features and functionality of this element.
Informational Marketing Site & Sales Platform: Having a software platform is not enough. You need a marketing platform to drive new users and how to become new customers. This will usually include a site with expertise in blogging and other content areas, aiming to attract new users. Unfortunately, this step is often overlooked. Without the right marketing engine, your SAAS platform will have a hard time succeeding.
Account Management & Registration Suite: It's hard to stay in business without an e-commerce system. The appropriate program will be seamlessly integrated into your previous website and the SAAS platform itself.
The Most Important Consideration
The most important factor in building your SAAS business is the ability to grow. Do you have an app to ensure that your site can rise in growing user demand from day one? At THATWARE, we focus on optimized development and provide various solutions to ensure your site can grow and your user base.
What Does ThatWare Offer With Regards To The Development Of Custom SAAS Application?
ThatWare offers a wide range of services, which are not limited to SaaS application development and SaaS Consulting, to help its software clients extend SaaS acceptance to reduce the total cost of ownership and allow the client to benefit by building their SOA to meet. SaaS is mature.
Software as a service (SaaS) is a software delivery model in which a software company provides maintenance, daily technical performance, and software support provided to their client. SaaS is a software delivery model and not part of the market; it takes software delivered online. Software can be delivered using this method in any part of the market, from local consumers to companies.
SaaS drivers
Everyone has a computer
Making a computer itself is an asset
Applications are made uniform
Parametric applications are usable – Most SaaS providers allow a wide range of customization within a set of basic functions.
A specialized software provider can target the global market
Web applications are reliable enough
Security is sufficiently trusted and transparent enough
Availability of empowerment technology
Wide Area Network bandwidth has grown significantly
The low total cost of ownership
Focus on basic businesses and not on IT
Thatware provides a comprehensive service in client business strategy, application design, implementation, training and support in client efforts to provide or deploy a SaaS system.
ThatWare has a lot of experience in developing, ultimately SaaS or demand applications. ThatWare's extensive experience in the SaaS and SOA domain has allowed us to gain insight into best practices in SaaS and On-demand application applications and On-demand adoption for the enterprise. Our development team includes professionals in India who are well aware of the challenge of creating, implementing, deploying and supporting building SaaS applications.