SEO Services Provider Company in Surat, Gujarat, India
SEO – Search engine optimization is the process of increasing the visibility of a website or web page in the natural search results of a search engine. Thatware is one of the most reliable SEO services in Surat, Gujarat, India. Search Engine Optimization (SEO) is a method of increasing the visibility or support of a website. We work specifically to bring you the highest targeted traffic directly to your website.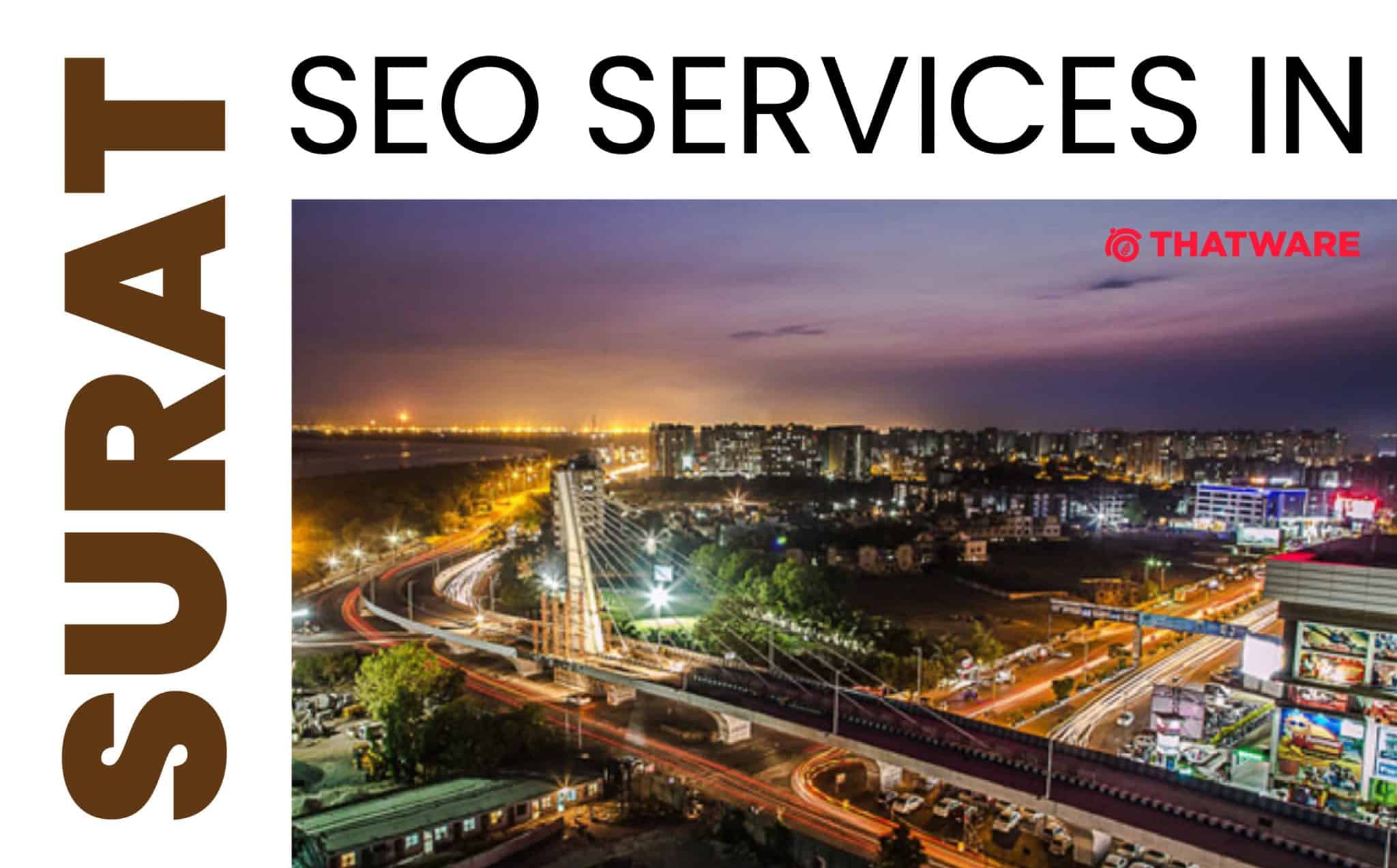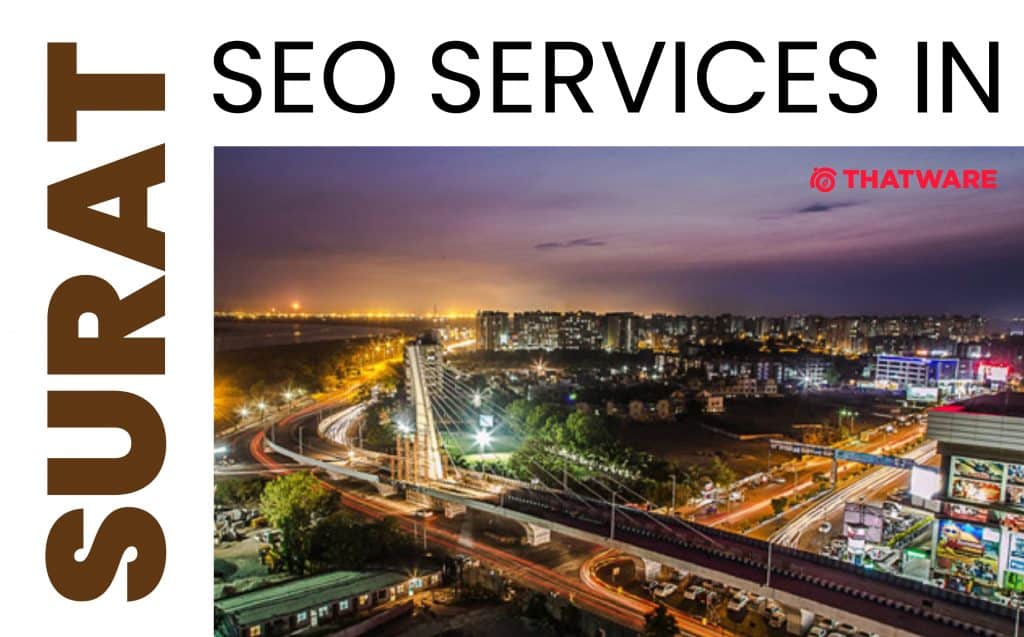 ThatWare analyzes the website to determine target customer usage, access to major search engines, and potential market size. A combination of SEO practices is used to think of the most effective way to solve a problem. We'll get your business in front of a larger audience by setting standards for natural search results and paid advertising campaigns.
We provide SEO services to clients worldwide. With strategic and structured online marketing efforts, we provide the best location for your website that attracts the targeted traffic to your website. Our experts create and apply SEO techniques for your website or web pages to increase leads and convert them into sales. Our comprehensive list of SEO packages will ensure that you find the one that best meets your needs.
How We Help You Grow Your Business
Every client likes to rate in the SERPs and get more visitors. And with that, we offer you many solutions so that you can deal with your business well. We look at all the details to give you the best results. Our SEO expert Surat helps you maintain optimal traffic to your website at an improved level. We have never given you a reason to be disappointed on our part. Here are the ways we work.
Proper keyword research: The most important thing is finding the right keyword you are willing to list. It is your keyword for the products you have on your website, that could be clothing or any other electronic product you have on your website. So, according to your products, we provide you with enough keywords to research them with the help of Google.
Competitive Analysis: Another thing is to compare your results with competitors. If you want to rate more you will need to be specific compared to others. We properly analyze and identify keywords and products so that you can maintain the right level. We provide backlinks to pages so that google can crawl them and reach search engine results pages.
Other Elements
On-page and off-page usability: We go through on-page and off-page strategies, including website testing, speed optimization, schema tag, book division, modifiers, web 2.0, posting articles, community sharing, link trading and many more which we use to make your commerce sites more relevant and relevant to google rankings.
Provide original content: The content we write for your websites is 100% different and authentic so as not to be threatened twice. We have authors who are fluent and knowledgeable in English so that they can write great content for your sites. Content is written with a keyword so people can find your site on the results pages when they search for a product.
Have an Expert Team: We have a team of professionals who should work hard and put any site on the top pages for their hard work and dedication. We are professional and have been in the field since the years of having many loyal customers. We look at the requirements for getting live traffic. Our SEO agency in Surat contributes 100% of its efforts so that your site can reach the top.
Dominating Results: As we work hard and make every effort, we provide our clients with dominant results. Our reporting and analysis get in line and we do various things to provide better search engine performance. We detect all technical errors and correct them within the allotted time so as not to affect the position of your website. We are confident you will find the desired results if you choose us.
Why Did He Choose Us?
We have been serving our clients for eight years. And have expertise in local seo, ecommerce seo and small business SEO. We go for in-depth research on each project we have and never disappoint our clients. We provide international services and have some overseas customers. Our customers are not the reason for our success. Our on-page strategies include speed creation, content writing, keyword research, schema tag, google search console and canonicals. The deleted page process includes bad link removal, link testing, profile creation, public sharing, article submission, web 2.0 and local SEO, including google business listing, bing map editing, listing, list removal duplicate mapping, google business management and much more in internet marketing.
ThatWare will give you the opportunity to take your business to higher ground and provide you with all the necessary foundations. We fix bugs and make your site's customers friendly. And open in just a few seconds. We guarantee better performance by going through the relevant case studies. ThatWare keeps up with the updates and improve the website itself. We go with SEO services in Surat and provide timely results.