Google Discover is a personalized version of Google Feed. Your browser history, stories, etc determine your feed content. Here is a guide that will provide you with all of the information you need about Google Discover.
What Exactly Is Google Discover?
Discover is a new and improved feed experience. It inspires and informs users about their favorite interests, hobbies, and fields of work. Google Discover feed displays content relevant to the user's interests and is based on their Web and App Activity.
It recommends content based on what Google's automated systems believe to be a good match with the user's interests. Google Discover updates to content based on newly published web content or web content that piques the user's interest.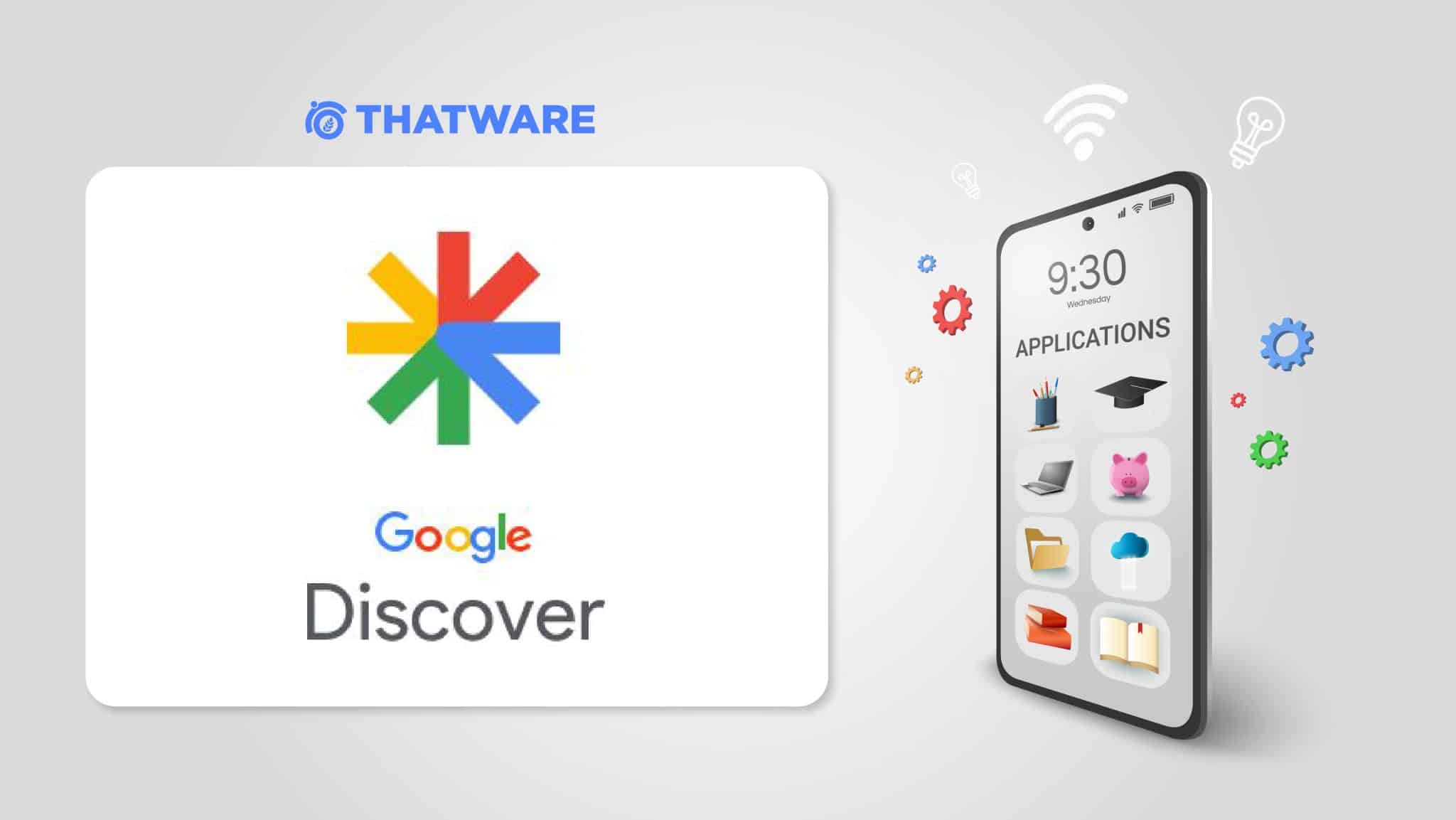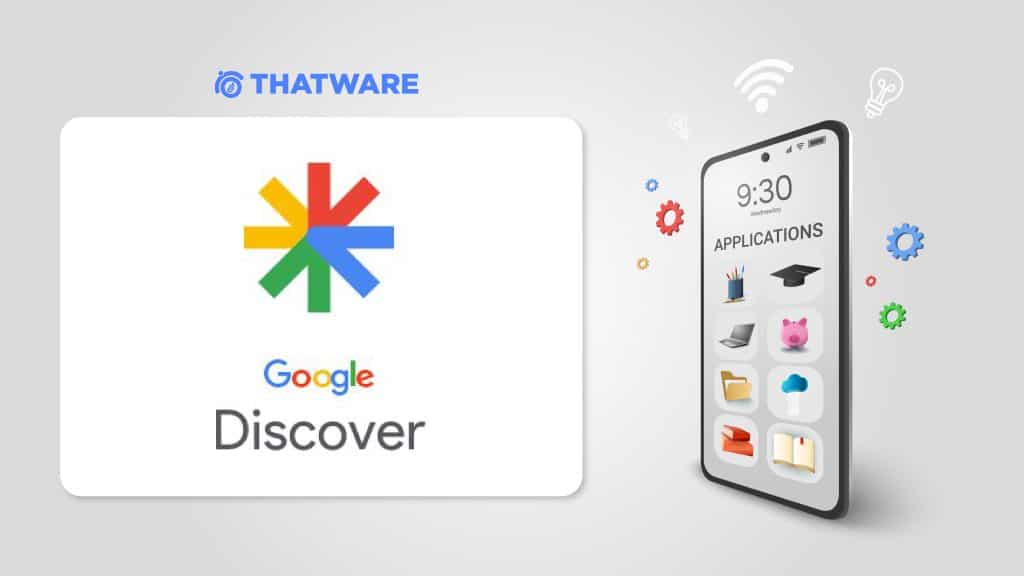 If you have any content on Discover, you can easily monitor its performance by using the Performance Report for Discover feature in Google Search Console. Moreover, This report displays the impressions, clicks, and average CTR for any of the user's Discover content that has appeared in the last 16 months. If Google indexes your content and meets Discover's content policy, it will appear on Discover automatically.
Google Feed was the previous name for Google Discover. Google created a personalized content feed that serves relevant content to its users. Google's traditional search method required users to enter the query manually; Google Discover anticipates users' behavior to surface new updates and interesting content.
What Distinguishes Google Discover From Google Search?
Google Discover and Google Search are two entirely distinct features.
Google Discover is one of Google's most recent and updated versions. It is much more user-friendly and is entirely based on the users' primary interests. On the other hand, Google Search is based on the queries that users enter into the search bar, from which they receive their respective answers.
Google Discover, on the other hand, takes a different approach. Google Discover recommends content based on what Google's automated systems believe to be the best match for the user's interests. On the other hand, Google Search displays results as a result of a query.
Compared to Search, traffic from Google Discover is less predictable or dependable. It is an added feature to your search traffic. Traffic data is more predictable in the case of Search.
How Google Discover Functions
Google Discover is the company's take on a social media platform. It was previously known as Google Feed. Google introduced its feed feature in 2016 as a collection of cards that allowed users to stay up to date on the stories that were most important to them or in which they were particularly interested.
This Google Feed feature aided in realizing one of Google's greatest ambitions: to help users search easily, even if the users were unsure of what they were looking for.
Google created Google feeds to provide information to users before searching for content. This feature would make it much easier to discover, explore, and stay connected to what is most important to you, even if you don't have any questions or desire to find answers.
Google decided to rebrand the Google feed feature as discover because the new name was more appropriate to its goal, which is to discover new and interesting content relevant to its users. Google Discover is extremely user-friendly. Despite having features similar to Google Feed, it has some unique updates.
Google Discover will use Google AI/ML to learn about your personal search history. It will show you content based on your search history if you haven't entered any basic queries or interests. Moreover, you will learn about your search habits and provide content relevant to your interests over time.
Google is also improving its Discover feature by introducing new types of content to its Discover page. Previously, all types of content were news-related or trending information. Currently, the feed displays a mix of the news based on the user's interests.
Is Google Discover Beneficial To Your Content?
Google Discover displays content and information on its Discover page based on users' interests. The content is entirely based on the user's previous search history.
It is useful for a user's content because it displays similar articles based on the content and information the user is looking for. You can receive a lot of information without even surfing the internet.
You do not have to work on the data you want; moreover, you can get it quickly by opening the Discover page because Google's Discover feature is entirely user-based. It will assist you in finding information that you may be looking for, even if you do not search for it.
How Should Your Content Be Optimized For Google Discover?
Since 2018, Google Discover has significantly impacted the social world. Google Discover is the newest member of the Google family, succeeding Google Feed.
Google Discover gives you far better access to relevant topics without searching for them. It projects various content on various topics to meet the needs of each user.
Google Discover offers diverse content, including music, sports, industry news, animals, marketing, and entertainment. You name it, and you get the content you want.
For your digital marketing presence, the only way out is through content. Although Google displays relevant content, this does not imply that it will only display newly published posts.
Remember that optimising old content will be recognized as a user-first initiative. You must ensure that your user intent is established in your content.
Google ranks Discover content algorithmically based on content quality and the strength of matched data based on the user's interest. Having high-quality images that are 1200px wide is one of the best ways to improve content performance.
You can also optimize your post by including more long-tail keywords, semantic keywords, phrases, high-quality images, and illustrative graphics. Try to understand the user intent and create a list of related keywords and terms that you can use to strengthen your content.
Where Do You Think Your Google Discover Data Is Showing Up?
With Google Discover, you can receive updates related to your interests, such as your favourite sports team or a regular news site, without having to search for them.
When you browse the web on your phone, you can select the types of updates you want to see in Google's Discover feature.
You can access your Google Discover data in a variety of ways, including:
in the Google app,
on your Android/iOS phone or tablet, or
in your browser.
You can access Google Discover on some devices by swiping right from the home screen.
You can also manage your data on Discover by selecting one of the options listed below.
You can customize how frequently you receive topics in Discover. In Chrome, click on Manage Suggested Articles.
If you use the Google app or google.com, you must enable web and app activity and select the updates you receive.
Google Discover stores the following information in your activity when you use it. As an example:
The cards and results are displayed in Google Discover.
The cards you frequently customize or view.
The topics you mark as "uninterested in."
The devices from which you access Discover.
How Long Is Discover Traffic Possible?
Google Discover is similar to a social feed. You're not getting enough out of your content if you're trying to make it work hard for you on your website. Select the appropriate keywords. Keywords that receive a lot of search traffic are likely to receive much Google Discover traffic.
Google Discover can be a significant source of the traffic to a website. Google personalizes content based on the user's searches and research history. Users can further personalize their Google Discover news feed by following specific topics.
Most pages in Google Discover traffic have a three to four-day shelf life, but evergreen content can drive long-term traffic. When a large piece of content receives a large spike in traffic, Google Discover may surface it for a few weeks before ceasing to do so. The same post and content may continue to appear, but not to the same extent as the initial push. Many pages appear for a few days, corresponding to a study published by Search Engine Land.
Final Thoughts
Google makes Google Discover discover and deliver articles and videos. The content displayed is tailored to the user's preferences. You can go to Google Discover and browse through the pages to find the content you want.
Make the most of Google Discover by discovering ideas, content, and many other things. Even if you do not surf, the most relevant content will appear in front of you. It is a feature that automatically personalizes data based on your previous search history.