If you have a website, you may be wondering if the age of your domain has an impact on your search engine rankings. The age of a domain is frequently promoted as a minor but significant search engine optimization (SEO) factor. Many web admins assume that the older a domain is, the higher its ranking. The link between domain age and SEO, on the other hand, isn't always clear.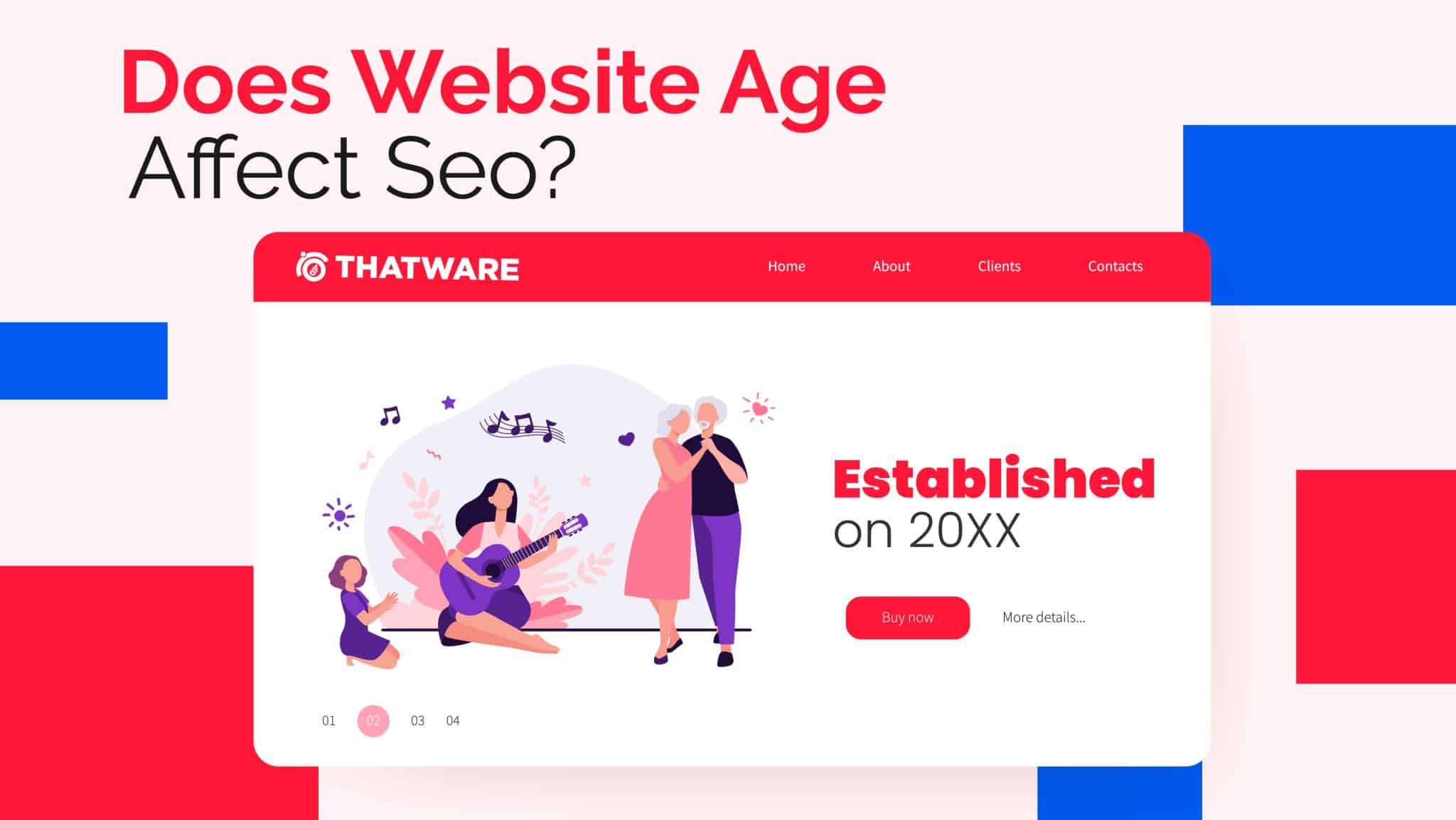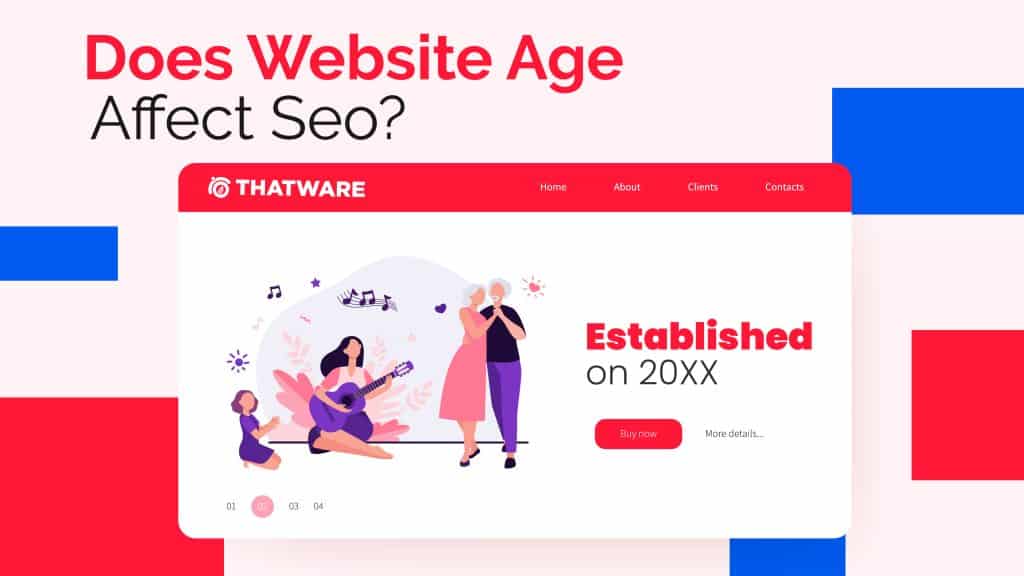 What Does Domain Age Mean?

Domain age refers to the registration time of a domain. Regardless of the extension, you should register all domains through a registrar in accreditation with the Internet Corporation for Assigned Names and Numbers (ICANN). During registering the website for the first time, the clock starts ticking and continues until the domain expires and is no longer registered.

Keep in mind that changing ownership does not affect domain age. If you bought a domain from a webmaster, the first registration time would determine the age of the website. Resetting the age clock can change domain ownership.

The Relationship Between Domain Age And Search Engine Optimisation

The age of a domain is inextricably linked to SEO. The registration duration time of a domain and the search rankings of the domain's website have a strong association. Websites with an older domain typically outperformed those with a newer domain.

However, correlation does not imply causality. Although having an older domain may help your website rank higher, the reason for its SEO performance may not be directly related to it.

Matt Cutts, who leads Google's search quality team, posted a video to the official Google Search Central YouTube channel while in charge. He answered whether domain age affects search rankings in this video. According to Cutts, the SEO difference between a six-month-old site and a one-year-old domain is minimal at best, and web admins need not be concerned.

Why Do Old Domains Outperform New Domains?

When determining a website's search rank, Google does not consider domain age. Google uses hundreds of SEO signals, but domain age isn't one of them. However, there are a few reasons why websites with an old domain rank higher than those with a new domain.

The Content Of Older Domains Is Better.

As your website's domain gets older, the amount of content it has will almost certainly rise. The majority of website owners progressively add information to their sites. They don't instantly start publishing 100 long-form content pages after registering their domain. Rather, they start with a few pages and gradually add more pages throughout the months and years to come.

Your website's SEO will increase as you add more material. It has a better chance of ranking higher and for more search queries. Google and other search engines place a premium on content in their ranking algorithms. Search engines favour websites with an older domain since they often have more content, as well as higher-quality information, than their competitors.

Backlinks Are Higher On Older Domains.

Along with content, the age of your domain might have an impact on the number of backlinks your website receives. It takes time to build a backlink profile. If you've only recently registered the domain, don't expect bloggers and other web admins to link to it. You'll have to wait patiently for them to find your website. Bloggers and other web admins will only link to it after that.

An older domain indicates that your website has had more time to be discovered by bloggers and other web admins. As your website's visibility grows, it may attract more backlinks from these visitors, resulting in improved results.

What About The Length Of The Domain Registration?

While domain age has no bearing on your website's results, domain registration length may be a different story. Registration length refers to the length of time you can register a domain. You must choose a registration length while registering a domain. The registration period might range from one year to ten years, according to ICANN's criteria. Your website's SEO may benefit if you choose a long registration period, such as five or ten years.

Google owns approximately 50,000 patents, many of which are related to website ranking technology and algorithms. One of these patents mentions the length of domain registration. According to the patent, legal websites are frequently registered for numerous years, whereas illicit websites are typically only registered for one year. As a result, the domain registration length may be used by Google's algorithm to identify low-quality or spam websites.

The domain registration length is probably more of a hint than an actual SEO element. If you register a domain for several years, your website will not necessarily rank higher. Instead, your website will portray itself as trustworthy. Spamming won't let your website be penalized by search engines. They'll notice the lengthy registration process, which will give them confidence in the legitimacy of your website.

The Advantages Of A Long Registration

Other advantages come with choosing a long registration period. You may be able to save money depending on the registrar. Some registrars may discount Multi-year registrations. When compared to five consecutive one-year registrations, a single five-year registration would likely save you money.

You cannot register a domain indefinitely. Registrations have a set duration, with the longest being ten years. It would help if you renewed it with the registrar before the end of this period. You also won't have to bother renewing your domain regularly.

You'll have to renew your website's domain every year if you choose a one-year registration period. If your domain expires, the registrar will put it back on the open market for other web admins to purchase and utilize. On the other side, choosing a five-year or ten-year registration period will relieve this strain.

Although domain age isn't a natural SEO signal, it is linked to search rankings. As your domain gets older, the information on your website will grow and encompass more digital real estate. An aged domain, on the other hand, can get more backlinks. Because you have little control over how fast your website's domain loads, it's preferable to concentrate on other SEO methods like creating high-quality content and tweaking meta tags. Nonetheless, your website's SEO will likely increase as your domain gets older.

Our clients can make use of SEO services provided by ThatWare. We can help you get your new or current website off on the right foot. If you'd like to learn more about how we can assist you with search engine optimization, please contact us immediately.