FILL OUT THE FORM BELOW & ALLOW US TO TAKE YOUR UX SERVICES TO A WHOLE NEW LEVEL!
UX, or user experience, focuses on the overall end-user experience, including their ideas, feelings, and responses to the company's product, program, or service. UX design services are defined by terms that include: ease of use, accessibility, and simplicity.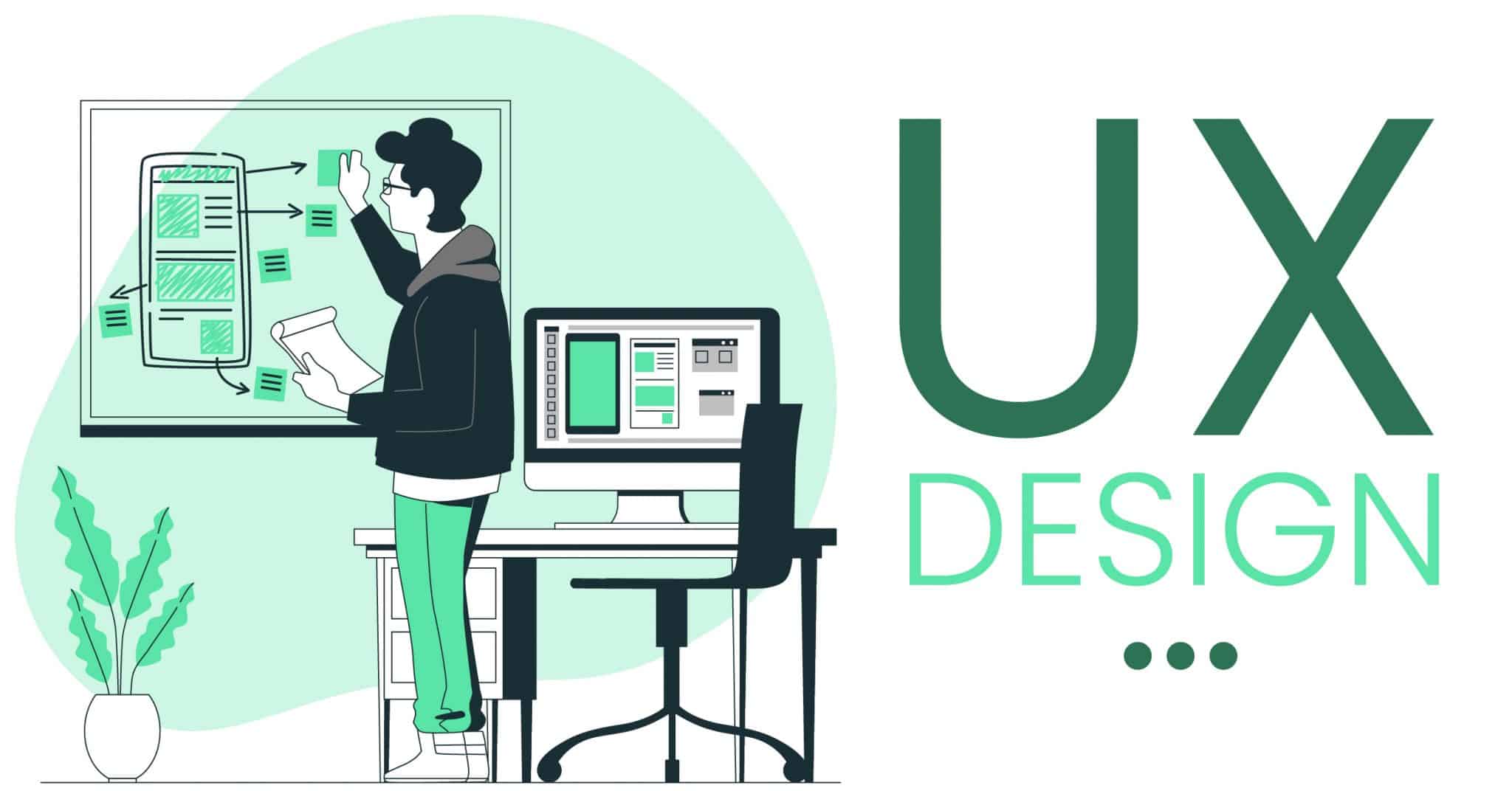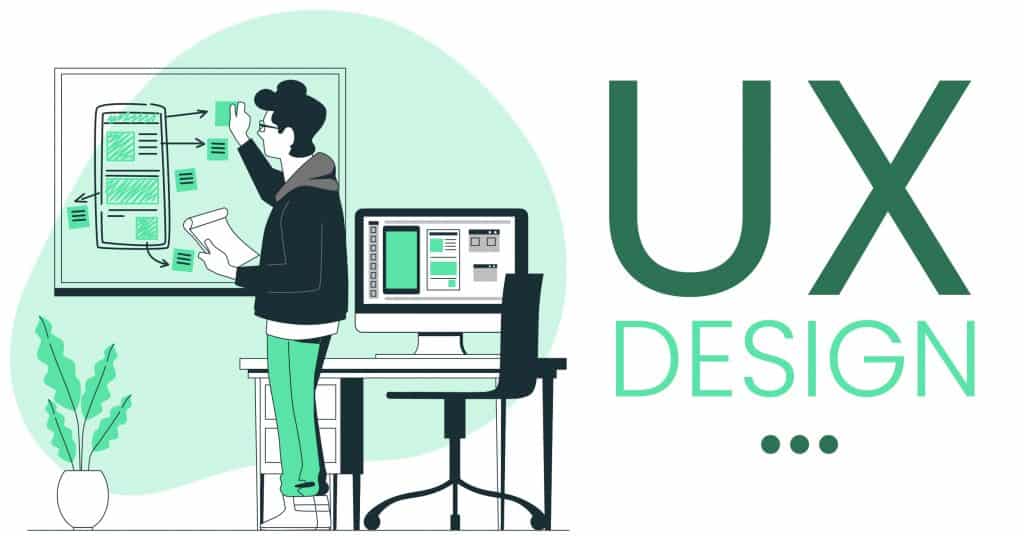 The concept of UX is often referred to in terms of technologies, such as Smartphones, computers, software and websites. That's why UX is not only a new field but also varied – changing rapidly due to technological advances, new types of interactions, and user preferences.
It's no secret that consumers today are looking for quick and easy ways to meet their needs and resolve their pain points. That's why UX services are so important.
Whether you are tech or not, the company you own or work for may have a website. Yes, customers can write for you as soon as they find your website useful and easy to use. Most website visitors decide whether or not to leave before the page opens.
What is the structure of the user experience (UX)?
UX design, or user experience design, is the process of increasing user satisfaction with a product or service by improving its performance, ease of use and ease of use.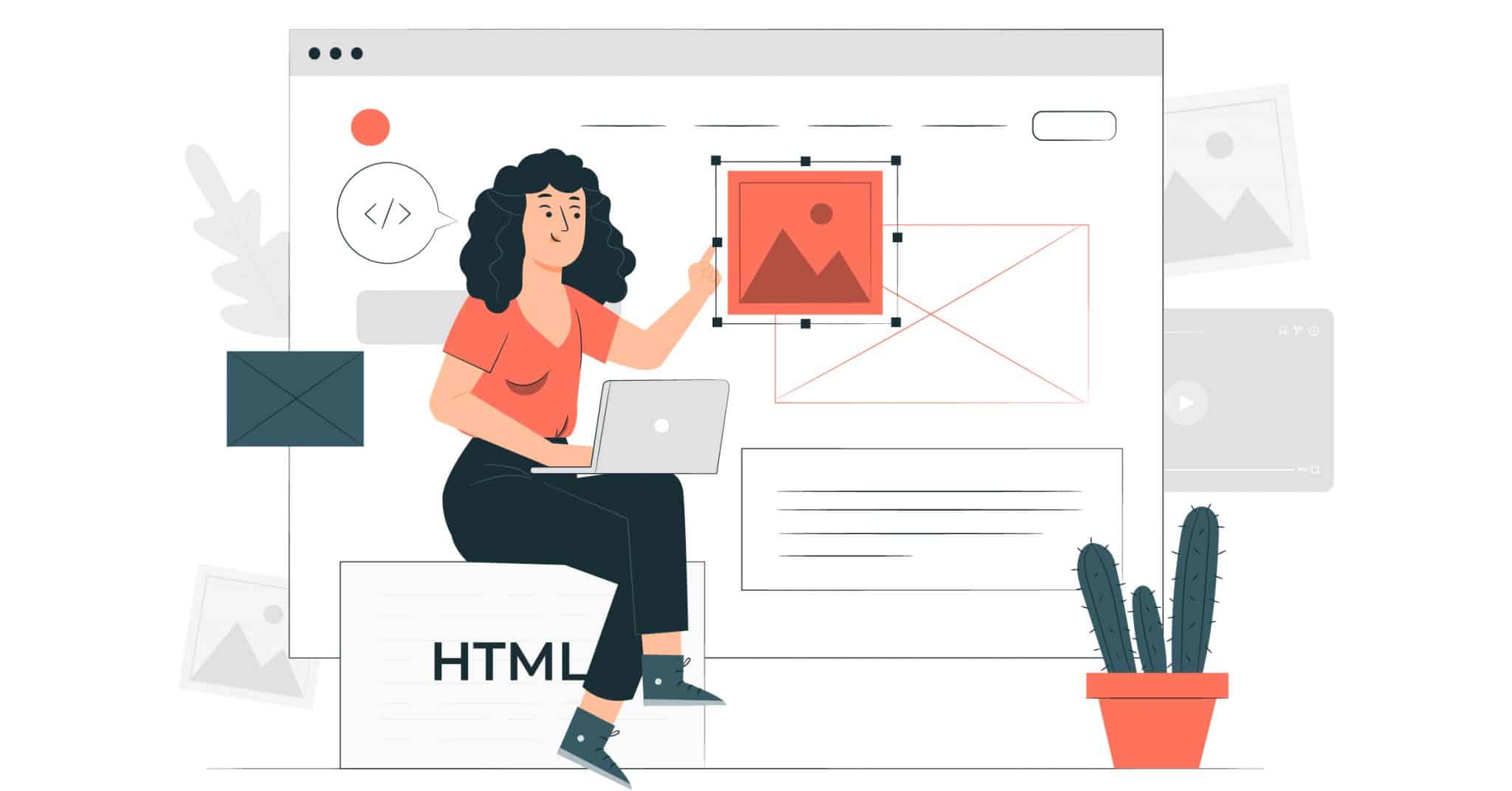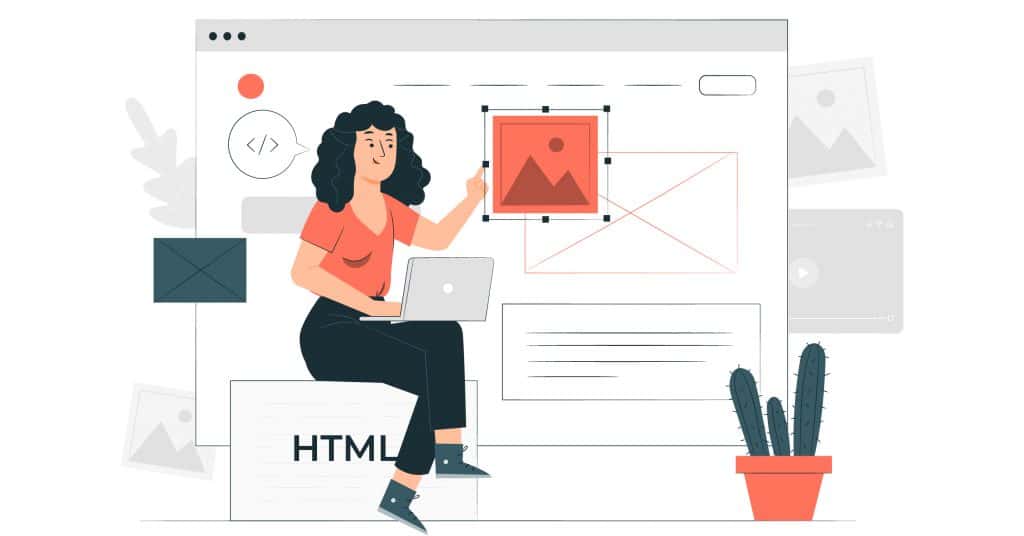 According to the interaction design foundation, UX design is about creating products that "provide a meaningful and relevant experience for users," according to the Interaction Design Foundation. Within the UX design, there are a few different categories.
1. Interactive Design
A subset of the UX design is interactive design (IDX). It is described as the connection between the user, and the product – the purpose of that communication is to make the user happy.
2. Visual Design
In visual design, creators use images, images, typing, space, layouts, and colour to enhance user experience. To have an effective visual design, artistic design principles, including balance, space, and comparisons, are essential. Colour, shape, size, and other factors also influence visual acuity.
3. User Research
User research is the last major feature of UX design. User research on how companies determine what their customers and users want and need. Your website should solve the problem in its essence, so this is an important step in determining what your users need. Without you, your designs are simply predictions.
4. Information Architecture
Designers use information creation to edit and label content so users can easily find information. Information building is used on websites, smartphones, apps, and in the visual worlds, we visit. Easy to use and accessible are two important aspects of knowledge building, so it is so closely related to UX design.
The UX Design Principles That We Follow At Thatware
UX is a constantly changing field, but the basic principles of UX design remain the same. The designers also have to decide what they want based on the visual balance. Clarity and conciseness are important! You want your design to be accurate, and most importantly, your design should meet the user's needs.
While UX is subject to new trends and technologies, few basic principles remain the same. These helpers look at the various problems in a coherent and focused way.
Be Contextual: You want people to know exactly where they are on their user journey. They should never feel lost or frustrated. Your design is there to show them on their journey.
Be human: No user enjoys feeling like they are working with a machine. You will gain the trust of the end-user if you show them your product personality and approachability.
Available: Users do not want to waste time. With a successful UX design, your job will be easy to find and navigate.
Be flexible: Consistent and straightforward will go a long way with your users. You build relationships with your users by giving them a fun and easy experience.
Be simple: No fluff, tangents, or unnecessary explanations. Get to the point. Let's be honest here… these days, everyone has a short attention span.
These principles will guide you through all stages of the UX construction process. Let's go and find out what each of these categories includes below.
UX Design Services Process
There are usually several stages of the UX design process to consider. The UX design consultant takes a person-centred approach between all of these categories. This is about considering the needs of the people you are designing, coming up with various solutions to the problem they are facing, designing testing methods for users to test, and finally putting the best user solution in place. If you look at the issue from a user's perspective and design with them in mind, you will create solutions that they will want to use.
Let's take a closer look at each stage of the design process below.
1. Understand your user's pain points
Since UX design is about improving user experience, your first step is to find out the challenges and expectations of users. Once you understand what the problems are, you can solve them.
2. Create user personas
Now that you have all of this user research, you will want to summarize it. Creating user personas is a great way to do that. Also known as consumer personas, these personas are the mythical presentations of your relevant customers based on data and research. Customer personas help you better understand your existing customers and prospective customers so that you can tailor your products and services, content, and messages to meet their specific needs, behaviours, and concerns.
These personas help ensure that everyone in your team understands, remembers, and incorporates the end-user throughout the building process.
3. User Trip Map
While you can distinguish users by different types of personas, every user is different. That means different users will interact with your site in different ways – even if they have the same purpose. Say they are looking to apply to your company. Others can go to your homepage, click Careers from your navigation bar, and browse your job openings. Others may search your company name and "jobs" on Google.
Your goal is to identify the main goals of your users and ensure that they can accomplish their goals. So an ecommerce site, for example, will need to identify all the different ways a customer might want to complete a purchase and make sure their site empowers them at every step. Providing performance to ensure that a customer can complete a purchase on a desktop, tablet, and cell phone is just a few of the situations you should have planned. You will probably need more notes posted after this section.
4. Create website wireframes
Now that you have mapped your user's journey on paper, it's time to map your product with wireframes and website prototypes. You can think of a phone frame as a drawing of your product or website.
When creating a wireframe for your website or product, you can set how you want to display your key features, share space, and present images and content and how this list helps (or prevents) the user from achieving his or her goals before introducing building materials such as colour schemes.
Assessing your product performance and user behaviour intended in this section can help you identify potential problems or non-specific features that could lead to a conversion or sales process over time – before you go too far into the design process. That way, you can easily make changes, get approval from other stakeholders, and confidently move on to the next stage of the construction process.
Wireframes range in difficulty. Some are hand-drawn with a pencil, and others are made with software tools such as Sketch and Canva.
5. Start prototyping
Think of an example as a final draft of your product or website before you start coding. It is not a final version, but it is close enough to fully evaluate the product before you launch it and show it to management and other stakeholders.
Unlike a phone frame, some type will include fonts, images, thumbnails and colours. This section focuses less on aesthetics and more on user flow, however. Prototypes will work together, allowing you, users, and other stakeholders to see how the product works in real life.
You will use additional user tests in this section to highlight issues such as whether your exit process requires too many clicks or your homepage is difficult to navigate. You may want to try navigating with some functionality in this category and produce more repetitions.
To create a specific type and subsequent repetition, you will need to use a dedicated tool like Adobe XD, InVision, or free Justinmind.
The UX Deliverables At Thatware
UX extensions are the various effects of the UX design process. The designer and the team will have to produce and deliver the content to the internal team, and external clients for review – either during the construction process or once the project is completed.
Like the portable records of the work done, the UX transmission is a critical part of the design process. This presentation helps UX design company better communicate their ideas and designs and make it clear to participants why changes and improvements are being made. They also help tailors to purchase their ideas.
A variety of user surveys can determine user needs, tendencies, and motivations. This may include quantitative and qualitative data from user test sessions and focus groups. There may be detailed feedback on registration flow, boarding process, and customer service queries.
The aim is to get a detailed analysis of both the site's performance and what can be improved – and so that all of this is based on information collected from users. Investigators can create consumer personas based on user's actual data to help them accurately determine who will use their device, website, or app. Through user research, designers understand and empathize with the user.
Testing the strengths and weaknesses of competitors is a way to improve your UX strategy. A good way to do this is to create a competitive analysis report that describes the competence of your competitors and provides analysis when you see the pitfalls and opportunities that are missing – things your business can use.
The collaborative design offered can come in various forms so that people can review how the interaction with the site will work – it shows how people will perform important tasks, get information, use the product, navigate information, and how easy the product will be. You want your prototype to be as consistent with the final product as possible, so you can sign in to the builder before you start building it.
The IA is a process of taking information and organizing it in a way that sounds easy. For large websites, this is very important, as you need to understand what content is available and how to organize it to make sense to your visitors. The result could be content placement, a site map with suggested navigation, or a user flow sample that shows how visitors are navigating the site.
Now that we understand the different releases a client or manager can ask a UX designer let's take a closer look at the most important one: UX Research.
How ThatWare Performs User Experience Research?
Without research, all of this focus on what the user needs and wants would not be possible. The UX study is a survey of users and what they need, informing the User experience design agency. Companies and developers use this research to conclude what works for users and what needs to be changed. There are several ways companies and designers do UX research.
Performance testing tests how effective a product is by testing it on real users. It gives companies real input on how people use the product or system and how they work for that user. There are two main test methods.
Hallway usability testing is a fast and inexpensive way for companies and researchers to get information from users who may not know about your company or products. Random people use products and provide feedback to their knowledge.
Remote performance testing allows companies to research with users in their natural environment (such as their home or office). These tests can be modelled in any way the company chooses.
Easy-to-use test tools allow researchers and designers to compile accurate feedback from users and analyze that response to make data-driven changes. If you're looking for a tool that can help you check how easy your site or product is using, check out the following options:
Crazy Egg: This tool allows companies to see exactly what users click while on their website. Crazy Egg also records the exact location of site visitors, including location and whether they have been sent from elsewhere.

Hotjar: This tool combines analytics and feedback to provide an overview of ways to improve user experience. They do this by using heat maps, guest numbers, conversion funnels, and more.
How to Improve User Experience?
With the research and testing mentioned above, the user experience can be constantly improved. Some of the most common ways to improve user experience include: Taking a consultative approach to improving the experience, deciding on a call to action, using responsive web design, considering Fitt's Law (in detail in the following), avoiding excessive data intrusion, and more.
Use Fitt's rule to enhance UX
Fitt's Law is a predictive model that determines the time it takes for a particular user to move his mouse or cursor to a targeted location on a website. There are many types of Fitt's Law in existence, but all focus on the common notion, "The time required to move a target depends on the distance it is in, but it is different in its size." Fitt's Law is widely used in UX design to improve ergonomics beyond user usability.
Why Brands Choose Thatware For UX Design Services?
Here are some of the ways we stand as a UX design services company when it comes to our experience with user experience design.
Agile UX Design services and development methodology
Winning solutions and development solutions
The collaborative and communicative approach to customer communication
Competitive prices for top UX design talents
A shortcut team of experts based in North and South America, Europe and Asia
Encouraged by strategies, insights, and data: we are the idea for your partner's form to create a sense of initiative
Strong assessment and validation of ideas throughout the construction and development process
An effective and reliable project delivery record