GET A FREE CUSTOMIZED SEO AUDIT & DIGITAL MARKETING STRATEGY FOR YOUR LEGAL SERVICES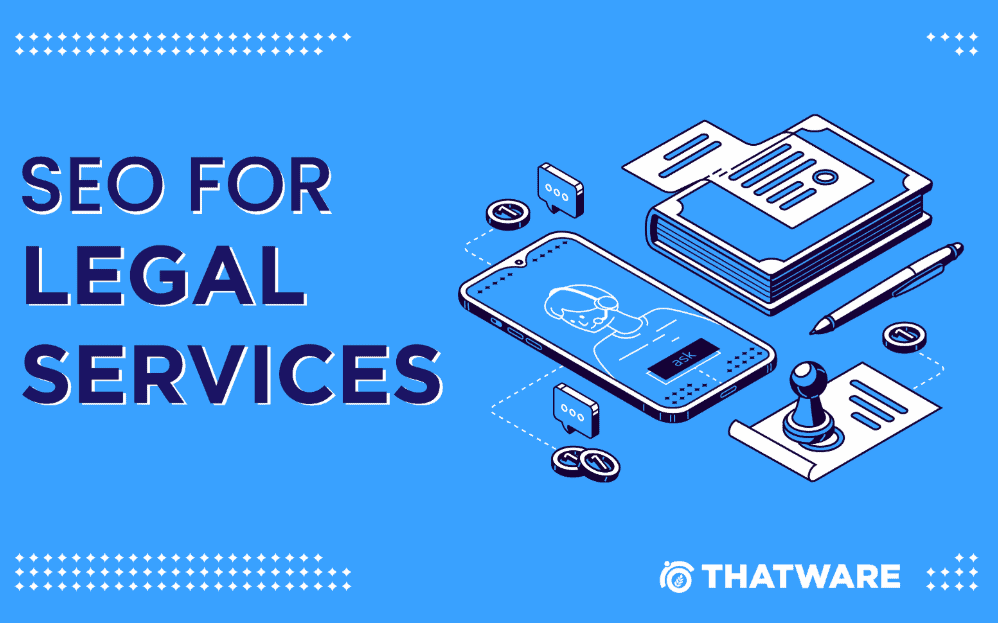 Most people use search engines to find content, and as you try to attract prospective buyers, SEO marketing is just the common-sense method of getting in front of your target audience. Think of the last time you've been searching for a decent company or service: How did you find what you've been waiting for?
We hit up Google if we want details. While most of us are internet consumers, none of us avoids worrying about how search engines index or organize material on the internet so that it is there every time we touch the return key so conveniently. What businesses appear on the first page of the search engine results page (SERP) while someone is looking for "lawyers in my city"?
What do you need to do for your law firm to be there on SERPs making it more for prospective users to land on your website and ultimately turn into your customer? You basically need to partner with the best law firm SEO company.
Law firm SEO expert analyzes few different things:
• Analyze your law firm's current web presence
• Take a range of steps of SEO law firm marketing– all described below – to make your law firm stand out from your rivals with the help of the best SEO for law firms
• After effectively maintaining and conducting SEO for law firm websites, as an SEO agency for law firms, we invest in a long-term SEO campaign, reap the rewards of greater exposure, contributing to more leads, sales, and development
Since SEO is a long-term marketing strategy, if you stick to a long-term, competitive Internet marketing strategy, you'll achieve the most success. Whether you're running an SEO campaign on your own or enlisting the assistance of a professional SEO law firm for lawyers, this guide is intended to provide you with the information you need to consider regarding SEO attorney marketing.
What is Attorney SEO marketing?
Attorney Search Engine Optimization (SEO) includes methods, approaches, and tactics that help draw more potential customers to the website of a law firm by acquiring first-page search engine ranking rankings (such as Google, Bing, or Yahoo). It's now pretty clear the quest is their go-to for certain people to locate legal resources with the help of a law firm SEO consultant. Media and word of mouth play a part, but online search dominates the study process.
Some search engine optimization elements also have the ability, over time to compound or increase their benefits. For e.g., content for legal marketing SEO offers two opportunities: the first is the opportunity to rank for more keywords and the second is that, due to an incredibly well-crafted piece of material, there is the opportunity for natural connection building to take place.
How Do We Implement the best SEO for law firms?
If you want to not only succeed but prosper in your law career, you must have a steady supply of new customers. Although there are different ways to advertise and sell the law firm's website online, the easiest way to discover yourself is to spend more time for law firms in search engine optimization.
After all, if you've nailed SEO for legal firms down with the help of legal SEO services and local SEO services for law firms, you can rely on more direct traffic from the search engines to your website that contributes to more local buyers, which eventually minimize the need to invest money in advertisements because of law firm SEO marketing and minimal law firm SEO cost.
Indeed, different analysis indicates that a search engine is used by 96 per cent of people pursuing legal advice. The same report also reveals that 38 per cent of people are using the Internet to hire a lawyer. The above numbers clearly illustrate the importance of law firm SEO agency, which is why we will explore the fundamentals of law firm marketing SEO for lawyers to give you possible law firm SEO traps to avoid, and share tips on preferred SEO activities for websites of law firms which we adopt as a law firm SEO company.
1. Determine Target Keywords for your Law Firm
The first step taken by law firm SEO services in designing the firm's website is to decide on the keywords. The more precise and tailored your keywords, the more likely you would draw and direct eligible website visitors to your work through technical SEO marketing for law firms.
As a law firm local SEO, we next ask about just what kind of searches the law firm wants to list with. We write down alternative keywords for each work area to associate with. Our expertise as a local SEO for law firms creates a space for us to provide affordable SEO for law firms. Remember also the "Related articles" segment at the bottom of the page for additional specific keywords.
"Lawyer in Delhi," for example, is a very specific search word and the possibility of any law firm pursuing some sort of case is slim to zero. Consider improving the subjects to match the speciality areas more precisely, such as "Delhi Divorce Solicitor" or "Delhi Corporation Lawyer."
If you are a do-it-yourself individual and do not wish to partner with any SEO company for a law firm You may want to use a keyword research tool that tells you just how popular a quest is for a name, the level of competition, and other suggestions.
Friendly to use and free tools include:
• Keyword. IO offers more tips from the first keywords.
• Google Analytics reveals user success and associated user words.
• WMS Everywhere, a free Chrome add-on that shows the search terms search volume and the competition information.
2. Optimize the Home Page with Keywords
We Make sure all the main elements on your homepage, such as your headline, subheaders that break up topics (H2s and H3s), your call to action, and the content itself, use your keywords headline and contain the keywords for which you want to rate the most, such as the primary practice area, such as "Raleigh Divorce Attorney," and subheaders should be customized for your keyword and additional keywords for which you want to rate. In your SEO, we use your images, title tag, and meta description which also play an important role and can be optimized with your keywords.
3. Know your Competitors
When we have determined your target keywords, we go to Google (or Bing or Yahoo) and check for those keywords and see where you rank amongst the competition. This will give you a clearer understanding of who you are up against in the outcome of the organic search. We look at the top-ranking options and talk about what you have in common or what separates you from other law firms. Visit their websites and immerse ourselves in how they use keywords, use material, and layout their website to reach such high ranks. We look for these variables, for example, which may influence the search engine returns:
• Does the highest candidate include a blog that is frequently updated with posts relating to their area of practice?
• Does their website use keyword in headlines and subheaders on their pages?
• Is the web easy to load?
Looking deeper about how the rankings reached on your rivals' websites, we will give you a clearer sense of what you can do to boost your exposure, whether it means identifying extra resources that you can provide or whether you can change keywords to be more important or less common, based on what you find.
4. Adjust How your Law Firm Appears on Search Results Pages
You will have metadata for each page on your website, this is the information about your website which appears in the search engine's results pages and informs users and search engine algorithms about your page. There are two big components of this:
Title Tags – It shows the user and search engine algorithm exactly what your page is about, which is why the use of your keywords and locations here is critical.
Meta Descriptions – That is a rundown of what's on the list which allows you an extra chance to use the keywords which venue. We can quickly customize the title tags and meta details for each page on your website using a content management system, like WordPress.
5. Verify your Website Mobile-Friendly Feature
Getting a user-friendly web app is important for conversions and more users using their mobile devices to look for lawyers. However, a mobile-friendly website is also a factor in-site search engine optimization. Google, Bing, and other search engines use sensitive web design as a key factor in how websites are rated, and rankings decided. Hence we create a mobile-friendly website for you.
6. Boost Web page Load Speeds for the Law Firm
How quick is the loading of the website pages as equally critical as the use of keywords and the friendliness of mobile keywords? With Google's Page Speed Analytics app, we can test the page velocity of any blog. If your site gets a score of low page level, here are some easy ways we use to improve it:
• We reduce your images to size. Ideally, the images should be approximately 100 KB.
• If possible we save images as JPGs. They launch quicker than of PNGs.
• We Minimize Html requests for uploading page things such as images, graphics, and scripts;
• By using our content management program, we make sure all the updates are up-to-date and uninstall all of the updates you no longer need.
7. Create Keyword Specific Web Pages
The search engines award websites with higher rankings and give visitors an appropriate, user-friendly experience. For two factors, the more important material your blog has about a subject the higher you can rank for: Site configuration is an integral aspect of SEO and a well-ordered, easy-to-navigate site adds to the experience of a customer Positioning the website as something of a source for Google, Bing, and other search engines for more detail.
We help you in creating unique keyword pages so that you would only gain your exposure, thus offering more in-depth information to your website guests. For example, if you are attempting to rank in your field for family law, consider making separate pages for any of the legal resources that you offer such as divorce, parental custody, and childcare.
Use our SEO friendly URL you can customize your title tag, meta definition, and headlines just as on your home page when you create these individual pages. More importantly: the consistency and quantity of the page's influence how algorithms rate. We keep that in mind when you are developing new material and ensuring that the pages truly educate the guests. Search engines and consumers do not like the web "filler" with no real meaning.
8. Ranking your Keywords
Keyword ranking refers to where the search engines rank your site for a particular keyword. This is very useful information because research shows that more than half of search engine users choose who is on the first page of results, so if you're buried three or four pages back, you're missing traffic. By tracking your ranking of keywords, we help you figure out where and how to make up the ground.
If you are a do it yourself individual you can go with a simple search method for your keywords (the ones you've written down in step one) and find out where your website is in the ranking. Hold a simple Google spreadsheet every few weeks to track your rankings. You can also use a free keyword ranking tool to enter your domain and keyword and view your rankings over time. Google's SEM Rush and SEG Position Checker are two popular options. If your rankings are not getting better right away, be patient. Sometimes it may take a few weeks for your search engine optimization efforts to catch on.
9. Sharp UX Optimization
One of the key aspects of making a significant improvement in the law firm SEO work is to make sure the UX is user-friendly. There are various areas which can be worked on to make a promising impact on the UX and UI parameters such as Web vitals, improving pixel density, etc. A good UX can provide strong user engagement signals which will help in over improvement of the SEO performances.
10. Try HARO
Attorney and law firm are one of the most expensive niches when it comes to SEO. That being said, having extremely high-quality media coverages can definitely help with the process. You can read the details here from here: https://www.brigittelyons.com/haro/
With the help of the HARO technique, not only the business can yield good media coverages but also can enjoy high authority do-follow backlinks. This will ultimately help in improving the link juice in total.
11. Geo Specific Keywords Mapping
One of the golden rules of SEO says that more the visibility, the better would be chances for ranking exposure. Keeping that in mind, if multiple geo-locations are mapped on individual pages based on location defined keywords then the visibility would be higher. With higher keywords visibility, the acquisition rate of traffic would also spike up. Thus, it will greatly contribute to the success of the campaign.
To make your life simpler, Get in touch with us!
GET IN TOUCH
Fill out the contact form to reach out to our SEO experts in our company. If you want to enquire about affordable seo packages and any other customized needs. Please get in touch, we value and respond to each and every request which come across us.
CASE STUDIES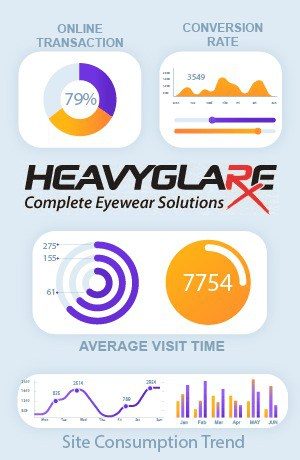 SUNRAY OPTICAL INC. (HEAVYGLARE EYEWEAR)
Services Provided: Advanced SEO
The business marketing seo model which has been performed for the above campaign is the advanced model. In other words, we have performed the top-notch search strategies with the right blend of semantics, data science, advanced link building and NLP. As an end outcome, below are the statistics which were obtained:
1.5 $MILLION
In Sales
600,000
Organic Session
Over 50,000
Checkouts