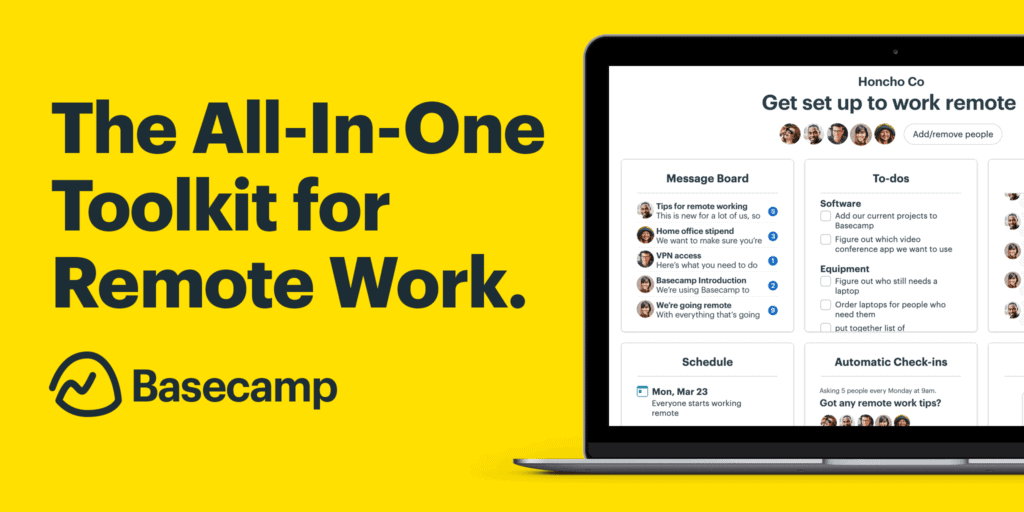 THIS IS HOW THATWARE USES BASECAMP FOR MANAGING ALL PROJECT AND ACTIVITIES!
Basecamp is best for working collaboratively on individual projects.
LOGIN IN TO CONTINUE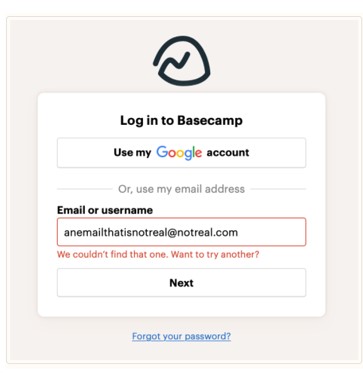 1. Login with your correct email address you will be redirected into a dashboard.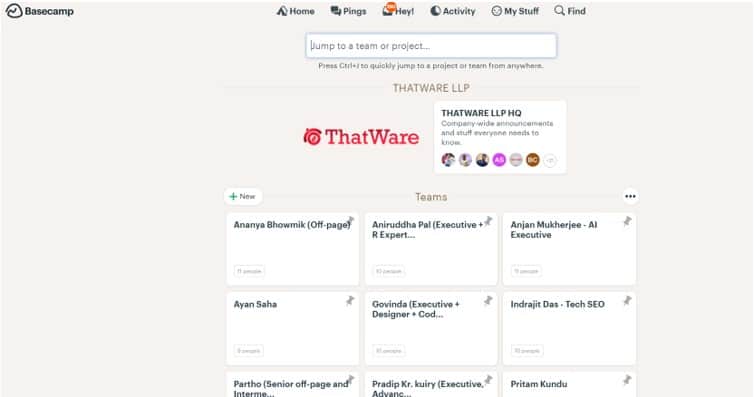 2. In the above screenshot you can see that there is a different person with a different designation with their individual account.

3. Menu Bar
Home:
The home button will take you back to your main home page where you will get to see all the updated contacts and projects name you are associated with within that particular email.
Pings:
Pings are a way of receiving direct messages and conversations with other users on the same basecamp.
Hey!:
The Hey! button will alert you with an orange sign with any new notifications from any of your workspace.
Activity:
The Activity button will let you visualize all the activities such as any to-dos, scheduled meetings, or any other assessments on your basecamp account.
Find:
Use this button to search for anything like contact, project, etc in your Basecamp account.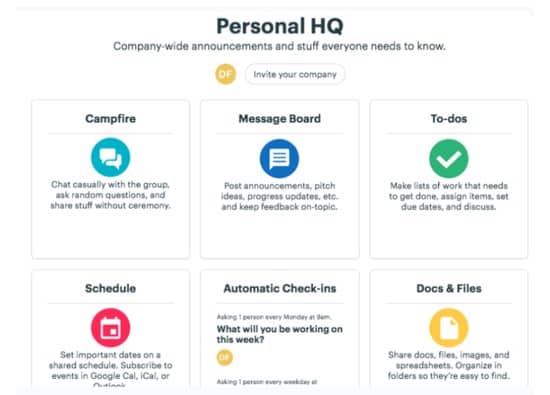 4. As you can see there are different types of tabs to manage your work. This personal dashboard will help users to find and assign tasks as well as share important documents.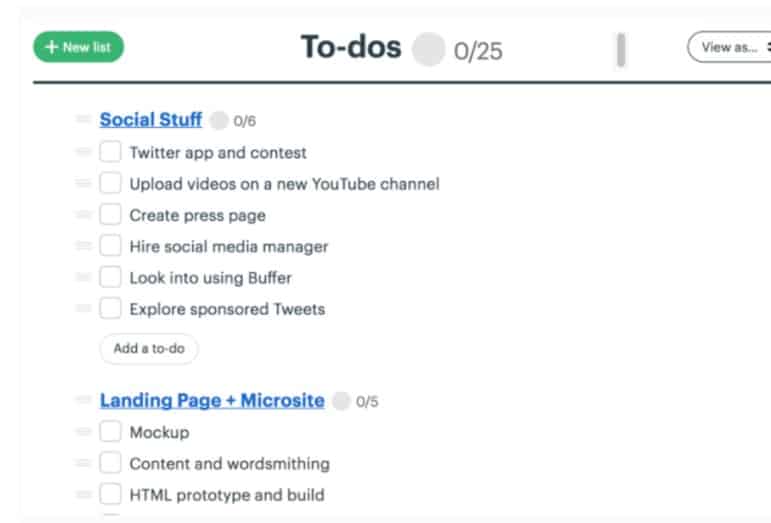 5. A basic way to assign tasks in users to-do lists and also for keeping track of what has been done and also what needs to be done. In this way, you can set your working deadline as well to keep things done within the stipulated time.

To assign new task click on new list to create a list of work.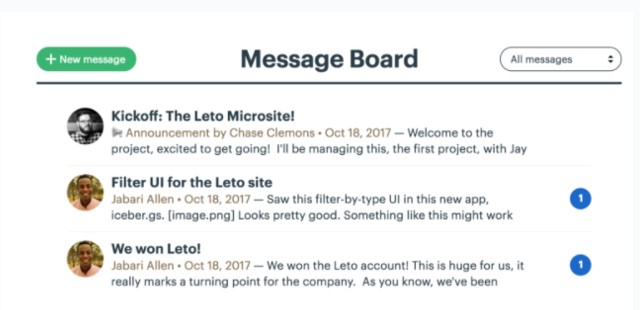 6. Message Boards tool is helpful when you need to make an announcement or project update that needs to be seen by everyone on the Team.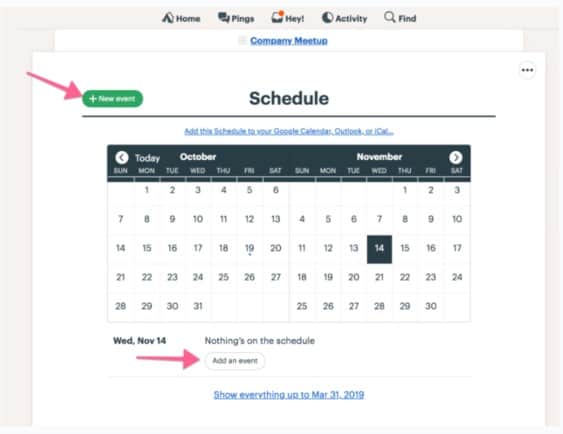 7. Every project in Basecamp has a dedicated schedule where everyone can see what's coming up, what's past due, and what's been successfully completed.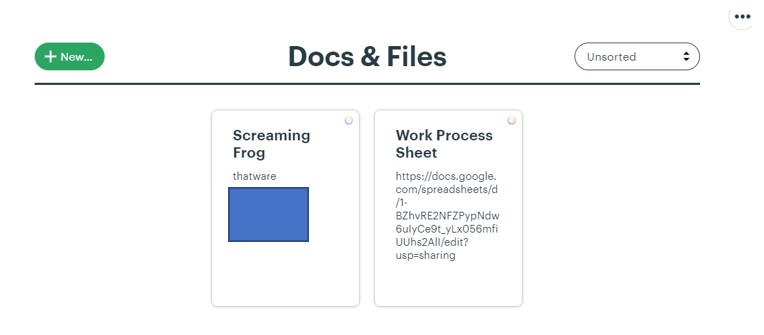 8. The Docs & Files feature in Basecamp gives your team to set location to save and store your important documents and some important access in terms of website credentials, c-panel details, FTP access, etc information.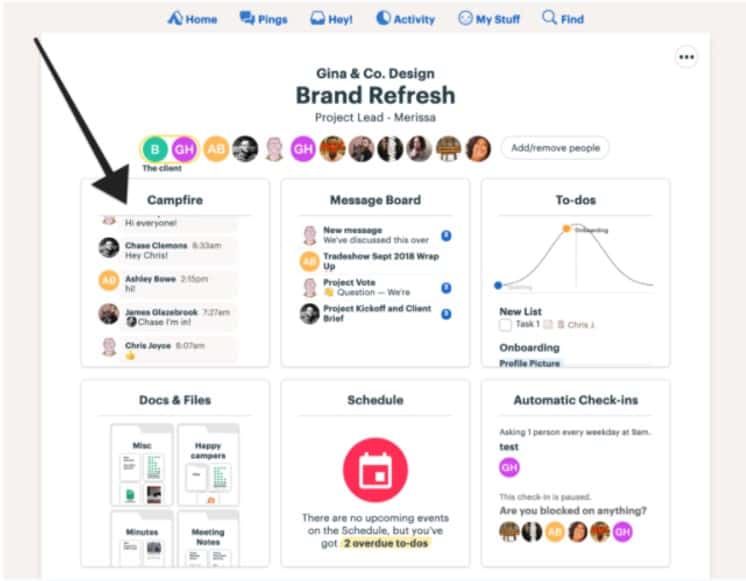 9. When you don't want to start a thread or post a message, Campfire lets you chat in real-time. This is great for quick questions and is especially handy if you or your company don't have a separate chat app. In a word, you can say it is a live chat option with your existing team on the basecamp regarding any ongoing trend or topic or to develop a discussion.
Here are some add on tips for using Basecamp:
Use bookmarks
Set up bookmarks for your favourite files so that you don't waste time looking for them over and over again.
Keep an eye on your timeline
This useful little feature is at the bottom of every Basecamp and shows everything that's happened since the very beginning of a project. If you're looking for something vital, it's a good practice to keep track of this.
Subscribe to Project Updates via Email
If you miss anything happening around the basecamp for that you can subscribe to project updates via email.
Sidenote: If you get any notification on a particular thing on basecamp then you instantly receive the current update through the mail but if the user makes any changes to that current thread you cannot track that via mail.