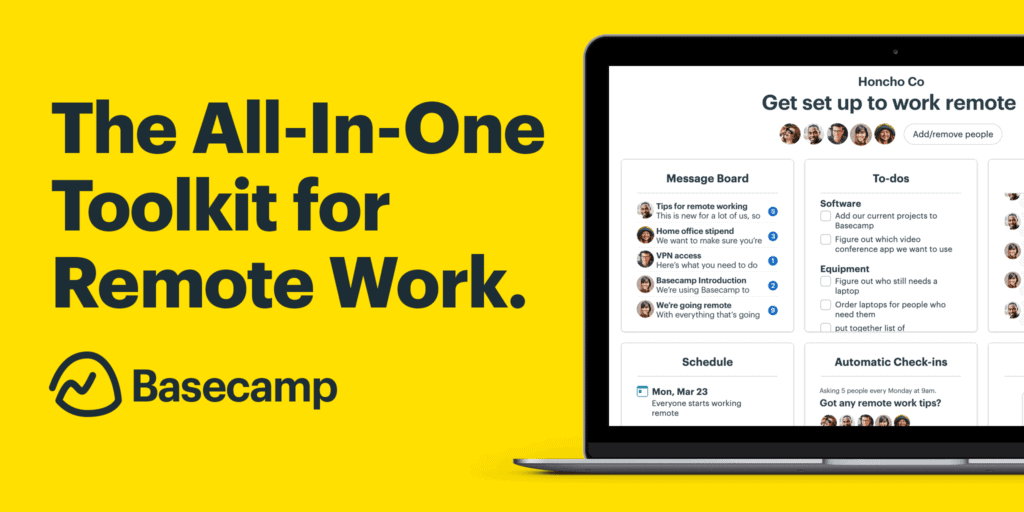 THIS IS HOW THATWARE USES BASECAMP FOR MANAGING ALL PROJECT AND ACTIVITIES!
Basecamp is best for working collaboratively on individual projects.
LOGIN IN TO CONTINUE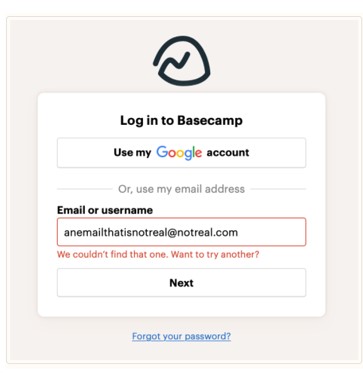 1. Login with your correct email address you will be redirected into a dashboard.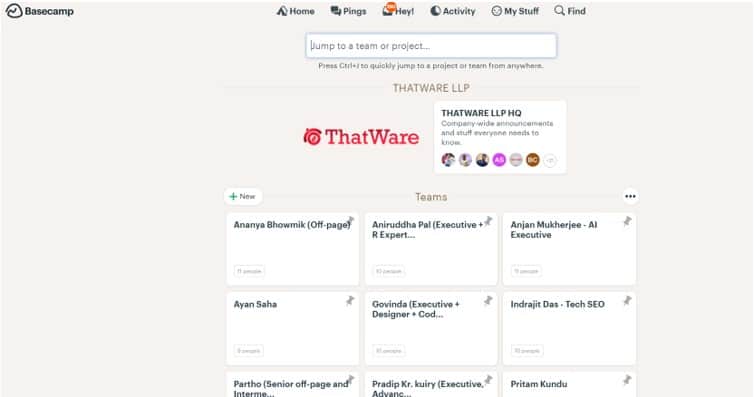 2. In the above the screenshot you can see that there is different person with different designation with their individual account.

3. Menu Bar
Home:
The home button will take you back to your main home page.
Pings:
Pings are direct messages and conversations with other users
Hey!:
The Hey! button will alert you to any notifications from any workspace
Activity:
The Activity button will show you all of the activities on your account.
Find:
Use this button to search for anything in your Basecamp account.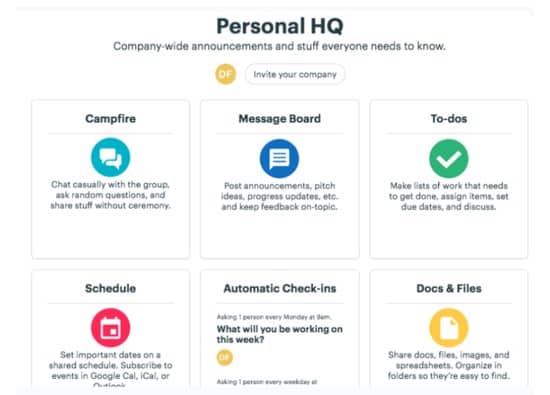 4. As you can see there are different types of tabs to manage your work. This personal dashboard will help user to find and assign tasks as well as share important document.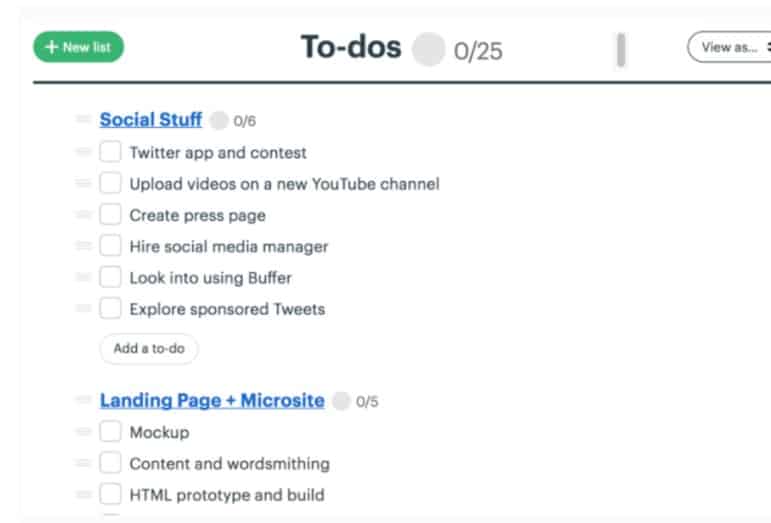 5. A basic way to assign task in users to do list and also for keeping track what has been done and also what needs to be done.

To assign new task click on new list to create a list of work.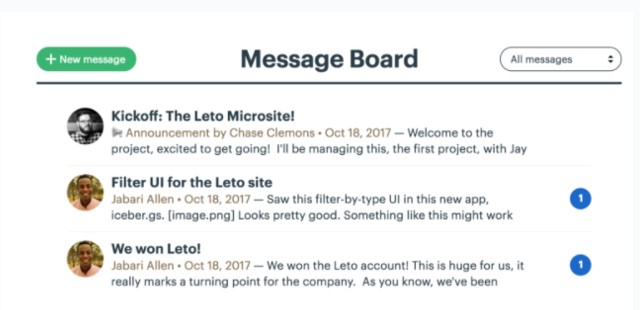 6. Message Boards tool is helpful when you need to make an announcement or project update that needs to be seen by everyone on the Team.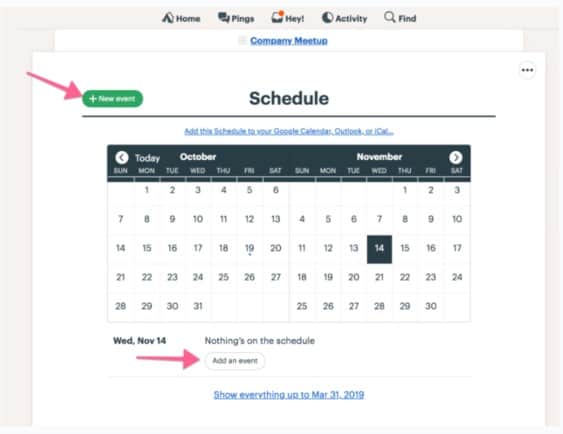 7. Every project in Basecamp has a dedicated schedule where everyone can see what's coming up, what's past due, and what's been successfully completed.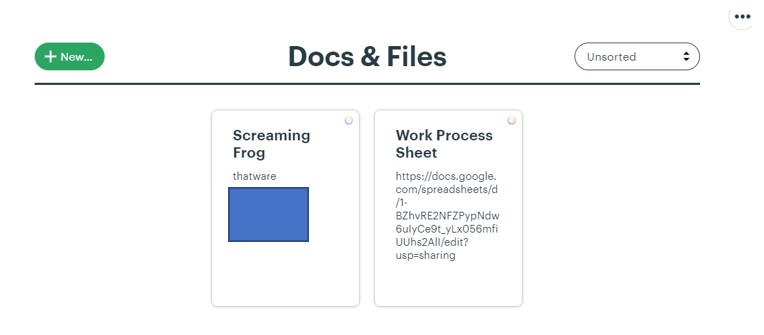 8. The Docs & Files feature in Basecamp gives your team one set location to save and store your important docs and some important access information.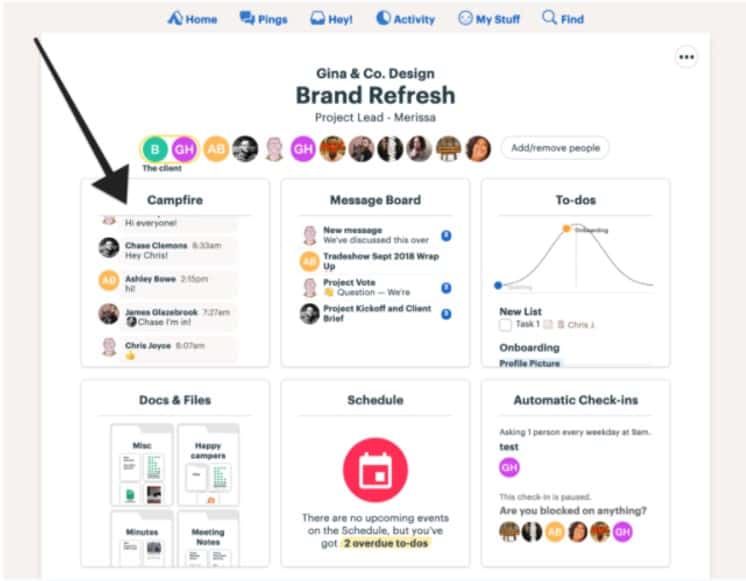 9. When you don't want to start a thread or post a message, Campfire lets you chat in real-time. This is great for quick questions, and is especially handy if you or your company don't have a separate chat app.