If you operate a local business, you are well aware of the difficulties that come with competing with other firms in your field, especially if they are ranking higher than you. We must remember (geographic modifier) that local SEO is not the same as ordinary SEO. And that local search results have changed faster than any other since Google launched its famous algorithm upgrade dubbed Venice in 2012. Since 2011, Google has released approximately 70 algorithm adjustments. These modifications have had a significant influence on websites and local businesses.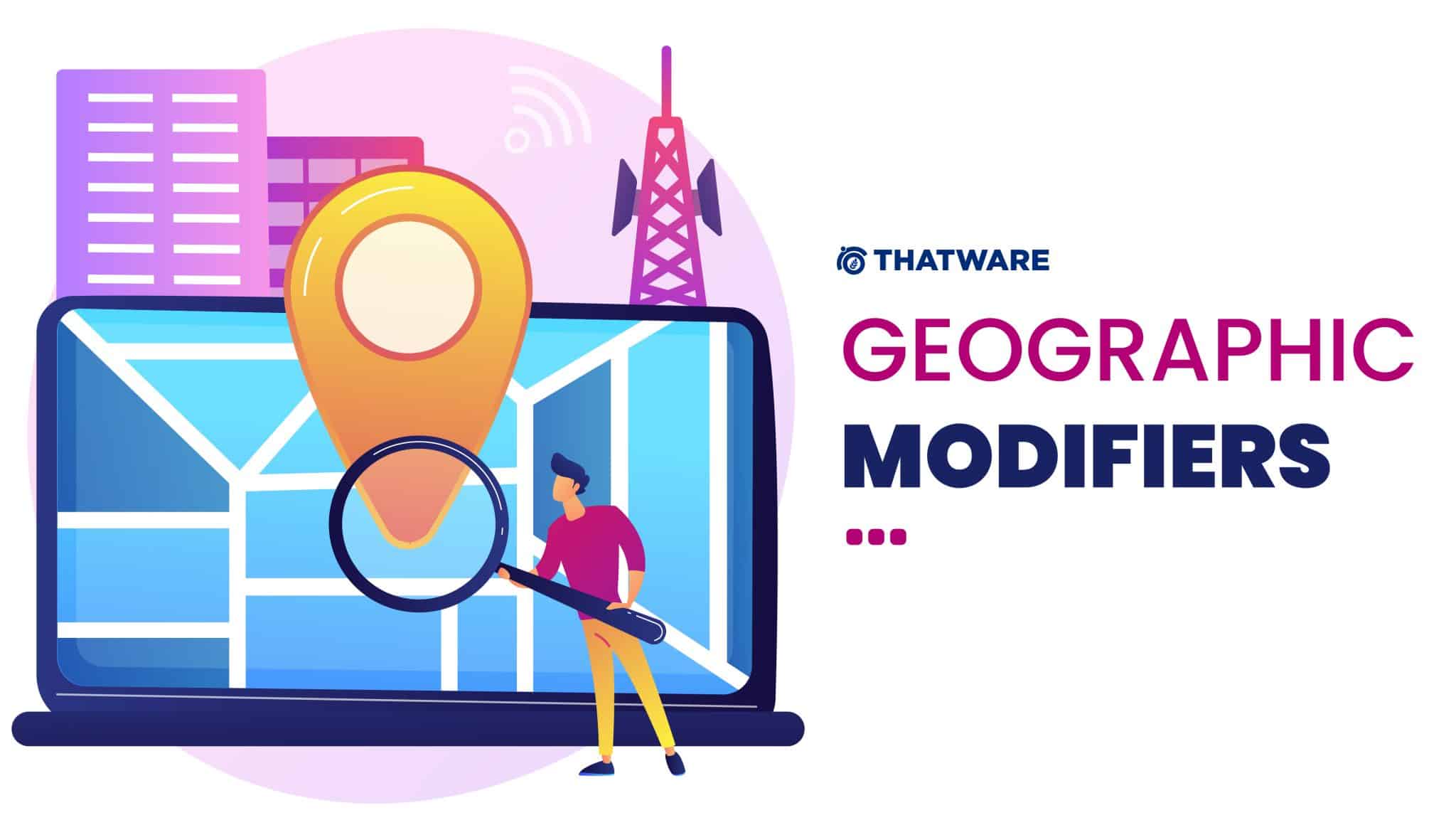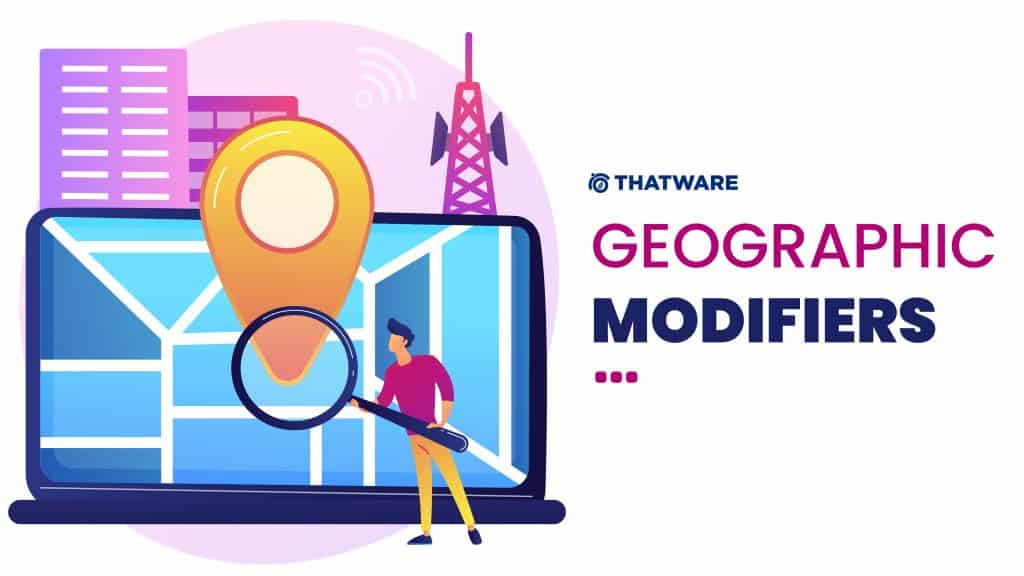 How the Google Venice Update Affected Local Business Rankings
Google's Venice update altered the appearance of SERPs and had a significant impact on the results by increasing local search results. When you search for "Car Accident Attorneys," the organic results will now offer results tailored to your location rather than simply broad results for that phrase.
If your company provides local services but does not include them on its website, you may need to develop a geographical SEO strategy. If you do not specify your region on your website, other sites with geographical targeting will rank better than your company for generic keywords.
Geo Modifiers Affect Local Business Ranking
A Geo Modifier is a location-specific term that expresses a search query's local purpose.
So, every time you search for a car accident lawyer on Google, Google will recognize your location and show you the most relevant results in your area. When you begin compiling your keyword list, keep the following structure in mind: "Keyword + Geographical Location = Geo-Modified Keyword"
Keywords With GEO Modifiers Produce The Highest ROI.
It is simpler to rank for industry-related keywords while competing locally. This is because you are not competing against other comparable firms or against national companies. For instance, if you have local dentistry and provide dental implants in Davie, FL. You might begin targeting your region using your natural keyword: "Dental Implants in Davie." You will be competing with other Dentists in Davie, FL if you do this.
Because they are farther down the shopping funnel and have a clear concept of what they are searching for, using geo modifiers will drive consumers to take action. They are either ready to make a choice, want a solution to a specific query, or are in the market to buy.
Keywords with Geo Modifiers can assist you in ranking naturally in your region while achieving the highest return on investment in the shortest amount of time.
Should I Utilize The Geo Modifier From Where I Am Or The Geo Modifier From My Surrounding Area?
When you want to start targeting a region, you must do your homework and do keyword analysis based on search patterns over the previous several years. The keyword planner tool is the greatest approach to determining your search traffic trend.
Before you begin your keyword research, be sure to ask yourself the following questions:
Is the keyword related to the content of your website?
Will searchers who use these keywords discover what they're looking for on your site?
Will they be satisfied with what they discover?
Now that you have access to the keyword planner tool, simply enter your product or service (dental implant), category (dentist and dental services), and targeting location (Davie, FL) and click on 'Get Ideas.'
You will receive the search traffic trend depending on the place you have chosen. And you will be able to determine how competitive your keyword may be.
Choose the main keyword you want to rank for, in this example "cheap dental implants" + the geo modifier (Davie), and do a search.
If you notice a list of businesses that provide Dental Implants on the Search Engine Result Page (SERP), you may struggle to rank for that term in that location; but, if no businesses are listed, you may have a decent opportunity to begin ranking.
There are two reasons why you should target a nearby place rather than your primary location:
Because you have dominated your local market and want to expand
The product or service you offer is insufficient for your primary locations.
At this stage, you should have a good understanding of the term you want to target and the location in which you want to target it.
Best Practices For Beginners To Rank Locally
SEO is much more than just selecting keywords and adding a GEO target to your site. This means that if you want to begin ranking higher than your competition, you must begin thinking locally. Keep in mind that SEO is a time-consuming process. There are several things you can do both on and off-site to boost your results. We have some best practices for making your site more relevant for you:
Make High-Quality Content
Aside from providing high-quality material, you need also to provide unique Geo Content. Make sure your material is written for people, not search engines.
Avoid Content Duplication
Web spiders may struggle to determine which page is more relevant if you have identical information throughout your site.
Add the Geo you want to rank for.
Make A Geo-Structured URL
What occurs after "domain.com/" is your URL. Make sure to include the service or product as well as the geographic target.
Consistency In NAP (Name, Address, And Phone)
Always ensure that your company's name, address, and phone number are consistent throughout the web. Consistent and accurate information will make it simpler for search engines to trust your site. This help to comprehend who you are and where your firm is situated.
Geo-Modifiers Should Be Included In Your Keyword Selection
Using Geo-modifiers during keyword selection will assist you in establishing your local presence in your area. Search engines use a variety of ranking variables to improve your local company and visibility.
Hopefully, these pointers will help you select the best geo-modified term to begin ranking locally.