FILL OUT THE FORM BELOW & ALLOW US TO TAKE YOUR WEBSITE MAINTENANCE SERVICES TO A WHOLE NEW LEVEL!
Website maintenance is a process of checking to see if your website is healthy and in good working order. It's about maintaining security updates, new content, promoting traffic growth, and making sure your website visitors are happy. Website hosting services are an important ingredient in engaging and retaining your customers, thereby strengthening your SEO and Google standards.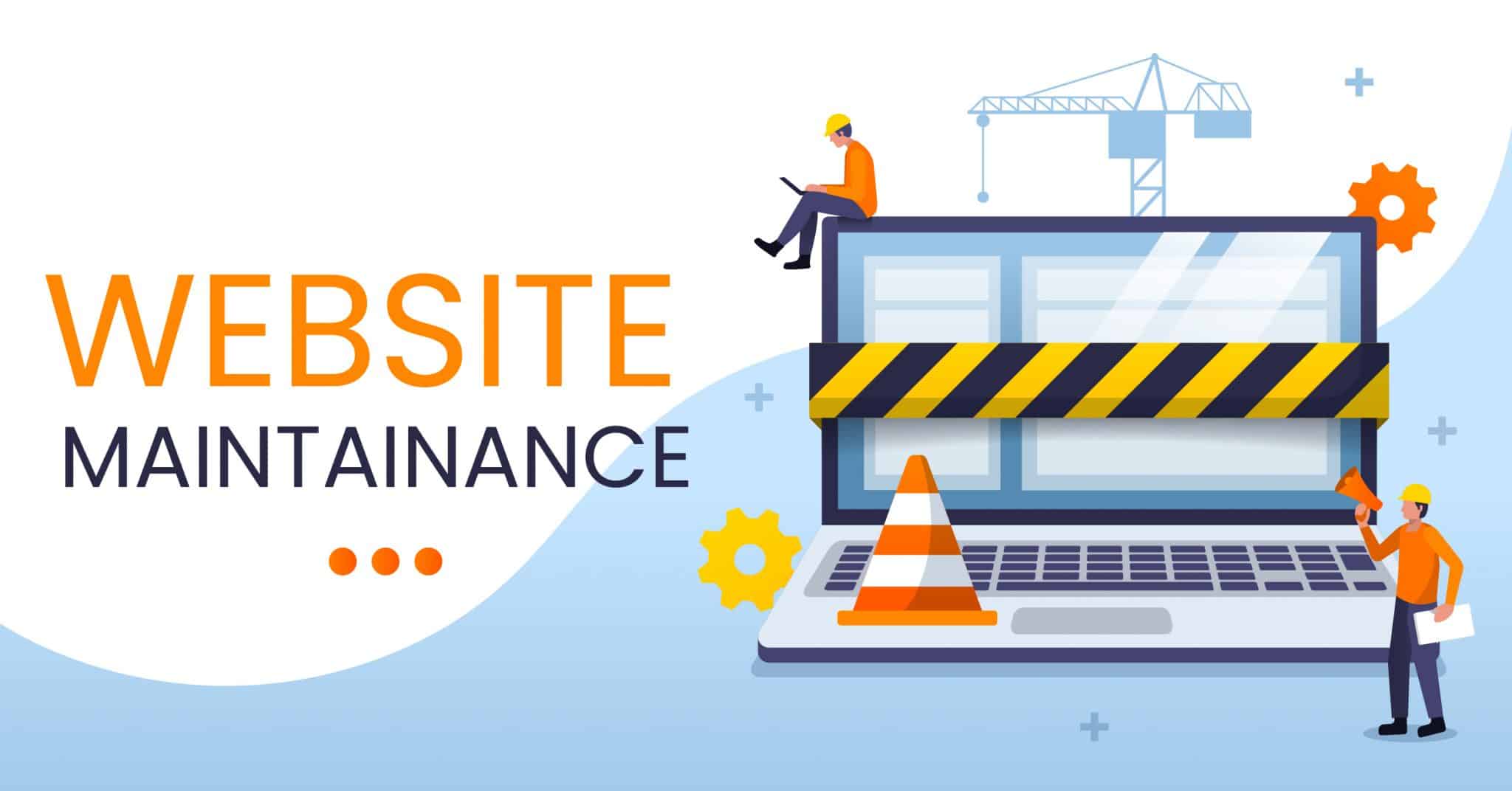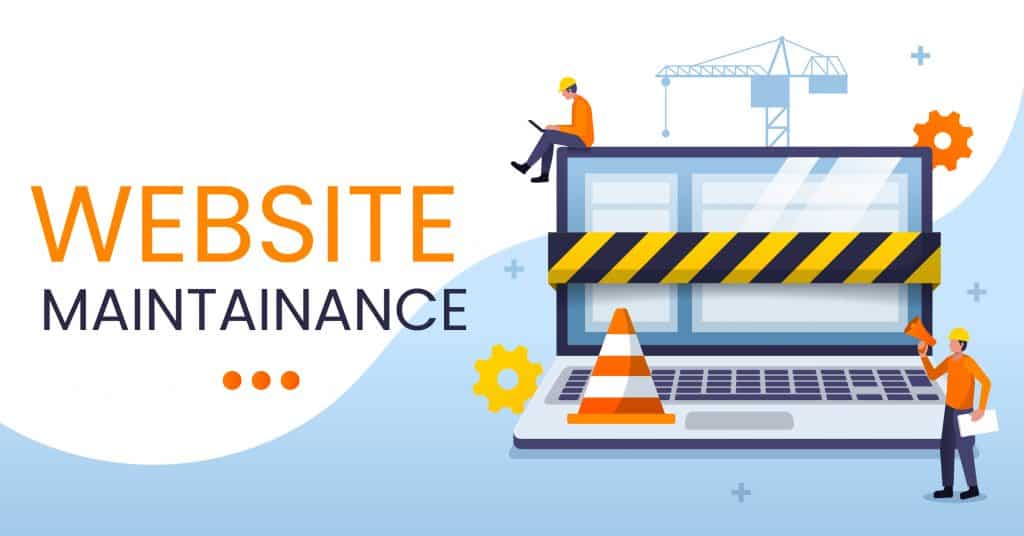 Whether your business is small or large, you will need website maintenance. But what is it? How can you maintain a website? What are the major benefits? Let's take a closer look at the topic and answer all the relevant questions.
What is Website Maintenance?
Do you know how to check your car regularly for damage and damage? Yes, website maintenance services are the process of checking to see if your website is working properly. It's about keeping security updates, promoting traffic growth, and making sure Google is happy. Website hosting services are an important ingredient in engaging and retaining your customers. We all know the difficulties when dealing with WordPress sites.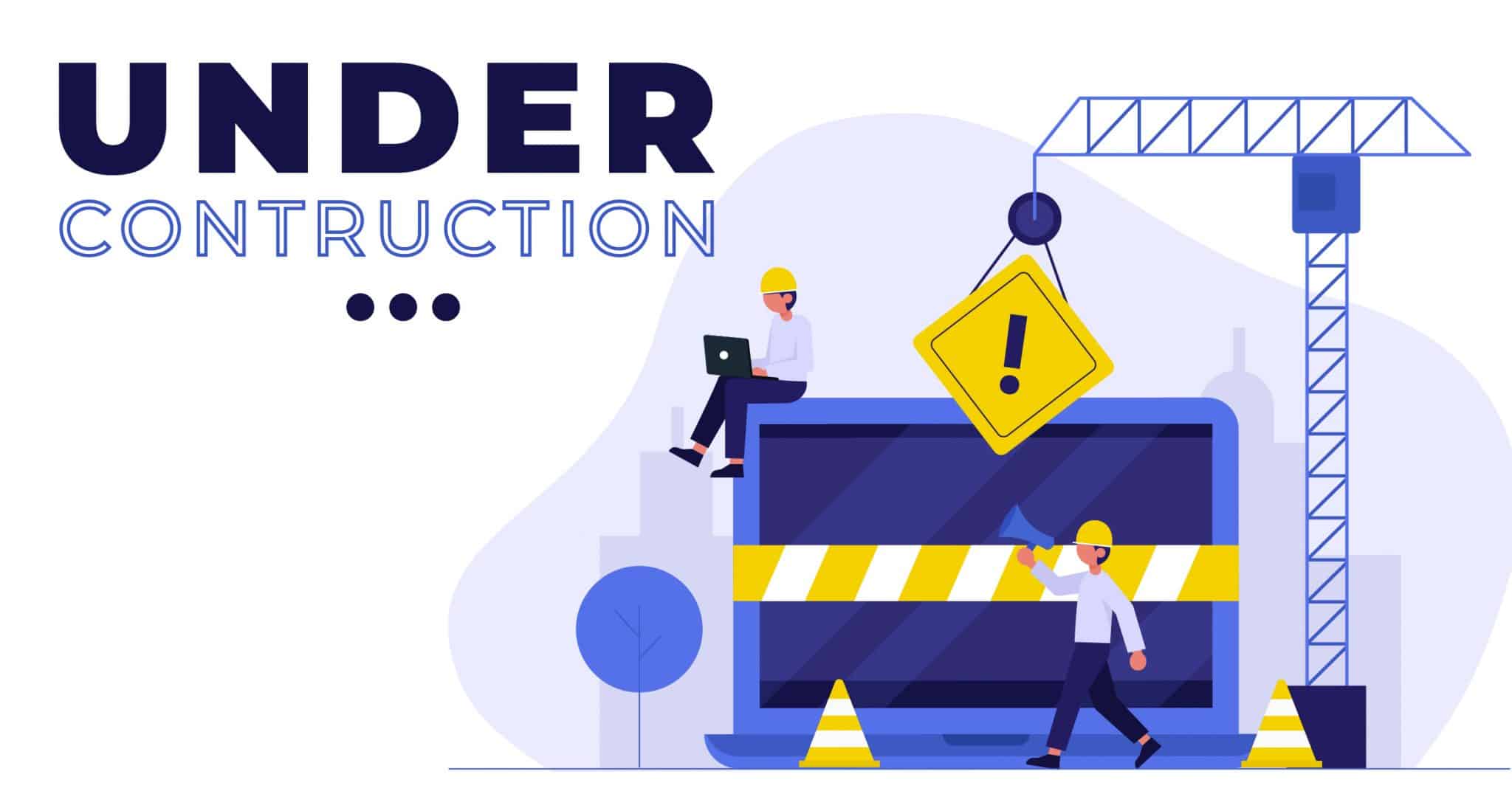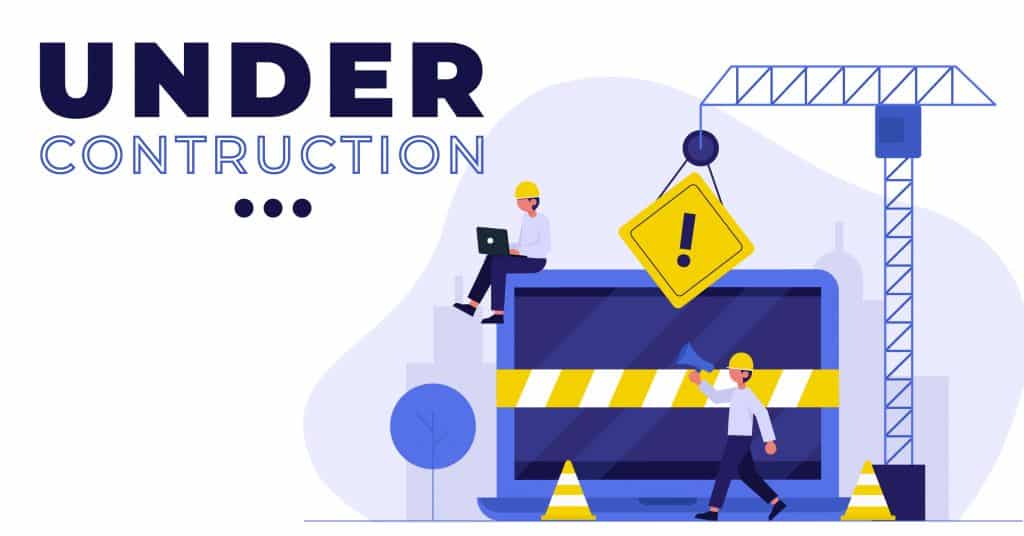 To ensure that your website is in good and healthy condition, you need to do regular check-ups. Not once a year, not twice a year. We're talking about standard precautions that will help you keep your business running smoothly, and customers will enjoy their user experience.
What are Website Maintenance Services and How to Maintain a Website?
Do you know how often you need to delete a comment from a post? Every week! Or how often do you renew your domain name? Every year!
As soon as your website is up and running, it is time to start taking care of the most basic and important web storage tasks. We have organized these website maintenance packages with different functions and how often you have to perform them.
Annual activities
Update your website's domain name.
Consider refining your website design.
Review each page of the site to ensure that its content is accurate.
Find your best blogs and consider updating them.
Quarterly activities
Review your website and check if there is room for improvement.
Update your web graphics and photos.
Check your content on the website and make sure it is up-to-date.
Update your meta descriptions and meta titles.
Make sure the website is easy to use and displays well in all browsers.
View and update popups, forms, and calls in action.
See if anything needs to be changed or updated with your advertising and marketing campaigns.
Restore the most recent backup to check your backup health.
Monthly activities
Check your website upload speed. If it takes more than three seconds to load, you should talk to your web developer.
Review your security scan and if there are any problems, make sure they are resolved.
Analyze website statistics.
Check the visibility of your local search.
Weekly activities
Check your website for 404 errors and, if any, correct or redirect 301.
Update your basic plugins and website software.
Post one or more blog posts to provide relevant information to your customers and improve SEO traffic.
Check for broken links.
Why is it important to do website maintenance?
If eyes are not a window to the soul, websites are a window to your business. When customers or search engines come to your website, they want something to let them know that you are a great business. A professional business that offers something of value. With regular website updates and maintenance, your business will attract and retain customers, provide useful content, and maintain good search engine rankings.
Let's analyze the most important benefits of regular service in detail!
Customer experience
Let's assume for a moment that you are a customer and live on a website. On that website, you experience slow load times, spam messages greet you every 5 seconds, and broken links are everywhere. You will likely feel angry and frustrated.
Now imagine coming to a well-maintained website. You see good website design, find relevant content on the blog, and easily navigate the website. You will feel happy and satisfied.
Today, about 89% of businesses compete primarily based on customer knowledge. By comparison, only 36% did so in 2010. So, it shines like a day: regular site maintenance can lead to a better customer experience.
And not only will that please your customers, but you will also earn extra money. Customers will be encouraged to purchase your product or service because your website has left a good impression. Also, these customers will be your promoters. They will spread the word through your website and pass on your business to their family and friends. All for free.
SEO
Customers are not the only visitors to your website. Some things capture your website, and we like to call them web crawlers. These pages may promote or bury your business. But what is the point of SEO, and why is it so important?
In short, Google analyzes your website with the help of its Google bots. These Google boards look for pieces of information that show Google the value of your website. Google will analyze your website's keyword creation, structure and organization, and site errors.
For example, if Googlebot crawls your website and gets malicious redirects, duplicate pages, and error pages, your SEO rate will drop dramatically. That is, your business will thrive on search engines, and your customers will have a hard time finding your website. Legitimate traffic on your website is a lifeline for your business, making sure everything is done properly.
Business reputation
Customers are looking for a business they can trust. However, a poorly maintained website with many broken links, outdated content and dead pages is a refuge for customers. They will get the impression that your business is ineffective, outdated, and insecure.
If you want to present your business positively and establish yourself as a safe and new company, regular web maintenance services is essential. Repair your broken links, generate new content, and redirect your old pages. Only by doing so will you be successful in making a good impression and gaining the trust of your customers.
Cost savings
Ignoring your website for a long time can lead to a collection of problems and issues. Improper site maintenance will result in periods of downtime or complete loss of business. If many things go wrong, you will need to spend thousands of dollars to fix them.
Therefore, it is always good to invest in web hosting services and keep your website healthy and flawless. Your business and your budget will thank you.
How Much Does It Cost For Website Maintenance Per Month?
Website maintenance plans can be painful. However, the longer you leave, the worse it will be. Investing in good storage services seems to be the wise thing to do. You will save yourself time, effort, and stress over time.
Domain renewal costs: The cost of your domain name depends on your hosting company. Each storekeeper has his prices, packages, and fees. The average cost of a domain name is $ 10- $ 15 per year.
Hosting services: Monthly hosting plans can range from $ 10 up to $ 99 per managed hosting.
Website Framework: You need to update your website every time you want it to work properly. This includes scheduling the duration of updates, checking your site's performance after updates, and correcting source code to fix errors. If you do not have a home IT specialist, you should consider hiring an IT consultant or a web design company. You have two options: pay-as-you-pay maintenance, which costs about $ 120 / hour, or a fixed price plan that costs anywhere from $ 50 – $ 100 per hour
Content costs: Your business may offer the best service or product in the market, but if you do not offer the latest and most up-to-date content, everything else will go down. You should hire a copywriter to create engaging content and help your website rank better with search engines—Independent copywriters per hour, per piece, or word.
Cost of SEO: SEO is what makes your website rank well on Google. Without it, no one will know your business exists. SEO experts make sure your site is well-organized to appear on the first page on Google. You can hire an SEO specialist or work with a company that provides SEO services. Monthly SEO costs range from $ 200 to $ 800 and include keyword research, website analysis, site analytics, off-page link building, and competition analysis.
Benefits Of Paying for Website Maintenance Services
Brand Protection
To avoid nightmares, you need to invest in proper website maintenance services. Take care of your product and make your site up to date and responsive. Your customers will enjoy it and will not leave you in this competition.
Staying up to date
The internet, like everything else, is constantly evolving. New plugins, functionality, and designs come out of the market every month. Keeping up with this new release can help your website stay healthy and relevant.
Besides, your website should work well with desktop devices, but it should also work seamlessly with other devices such as tablets and smartphones. Experts believe that 72% of people will only use mobile phones online by 2025.
If your site is out of date, you risk losing customers and, worse, finding hackers. Hackers like outdated WordPress websites to attack and attack. Make sure your site complies with security standards and is protected from unwanted visitors.
Avoid losing revenue
The purpose of any business is to make money. Without it, you can't keep your company and pay your employees. Well, what if we told you that failing to invest in a website hosting service would result in a huge loss of revenue?
So, instead of having visitors to your site browse your content and make purchases, you will be disappointed with people leaving your site and going to competitors.
If your website encounters unusual moments, people will start spreading bad news. You will start to lose customers, one by one. If you can't afford to lose revenue, you will need a trusted site.
A modern and up-to-date website is a magnet for customers. By maintaining content on your site and complying with security agreements and updates, you will be able to increase your online sales. People will get all the information they need about your business and services/products, and you will get the money you need to keep your business alive.
Focus on your main business
Maintaining a WordPress or Joomla website is a time-consuming task. From analyzing your security scanning and checking the loading speed of your website to updating your basic plugins, you need to take care of everything yourself.
When will you find time to focus on your main business? When will you work out your business plan and improve your business? Yes, getting professional help by hiring people to maintain your website will give you more time to run your business.
By paying for website maintenance services, you will not have to spend hours fixing a site problem. You can leave the job to a professional and spend your time working on something you love and are skilled at. Accept the fact that you do not know everything and do not have to do everything yourself. Invest in the life of your business because it is the only way to succeed.
Website Maintenance Service Plans
Most web hosting companies offer three types of plans, including:
Monthly plans. These monthly plans can keep your company safe, efficient, and up to date for your users. Includes services such as updates, email/webmail / mobile support, online customer support, Google traffic reports, etc.
Hourly plans. Hourly plans are perfect for any business that does not require standard maintenance of a monthly package. These hourly plans include the same services and monthly packages. The only difference is that you will be charged an hour.
After-hours plans. If you need 24/7 care, many web hosting companies offer after-hours support services. Your website will be monitored day and night.
Thatware Can Help Your Small Business
Keeping your WordPress website on your own can be time-consuming and frustrating. Working with freelancers can lead to poor communication and unsatisfactory maintenance of your website. Hiring a team internally is a very expensive process. This leads us to your last and best choice: working with a web hosting company like ThatWare. A website operator can take care of your website and improve its performance and security quickly and on budget.
ThatWare is the best solution for building, hosting, and website maintenance. Our services are extensive and include web management, hosting, and storage services. ThatWare makes automatic updates to keep your website up to date.
Some of the services we offer are:
Migration of websites on the ThatWare platform.
Hosting services.
SEO updates.
Plugin updates.
Manage overtime website 24/7.
Security scans and malware.
Full mobile compatibility.
Content updates.
System and software updates.