One of the most vital technical SEO elements is the sitemap. Basically, a sitemap assists the site owner to make architectural arrangements of the URLs according to the priority. Priority in the sense, what exact URLs you are trying to make available for Google and which one to not. An XML sitemap is the most preferred version for the site owners and SEOs. Unlike HTML sitemap, it has many advantages to explore.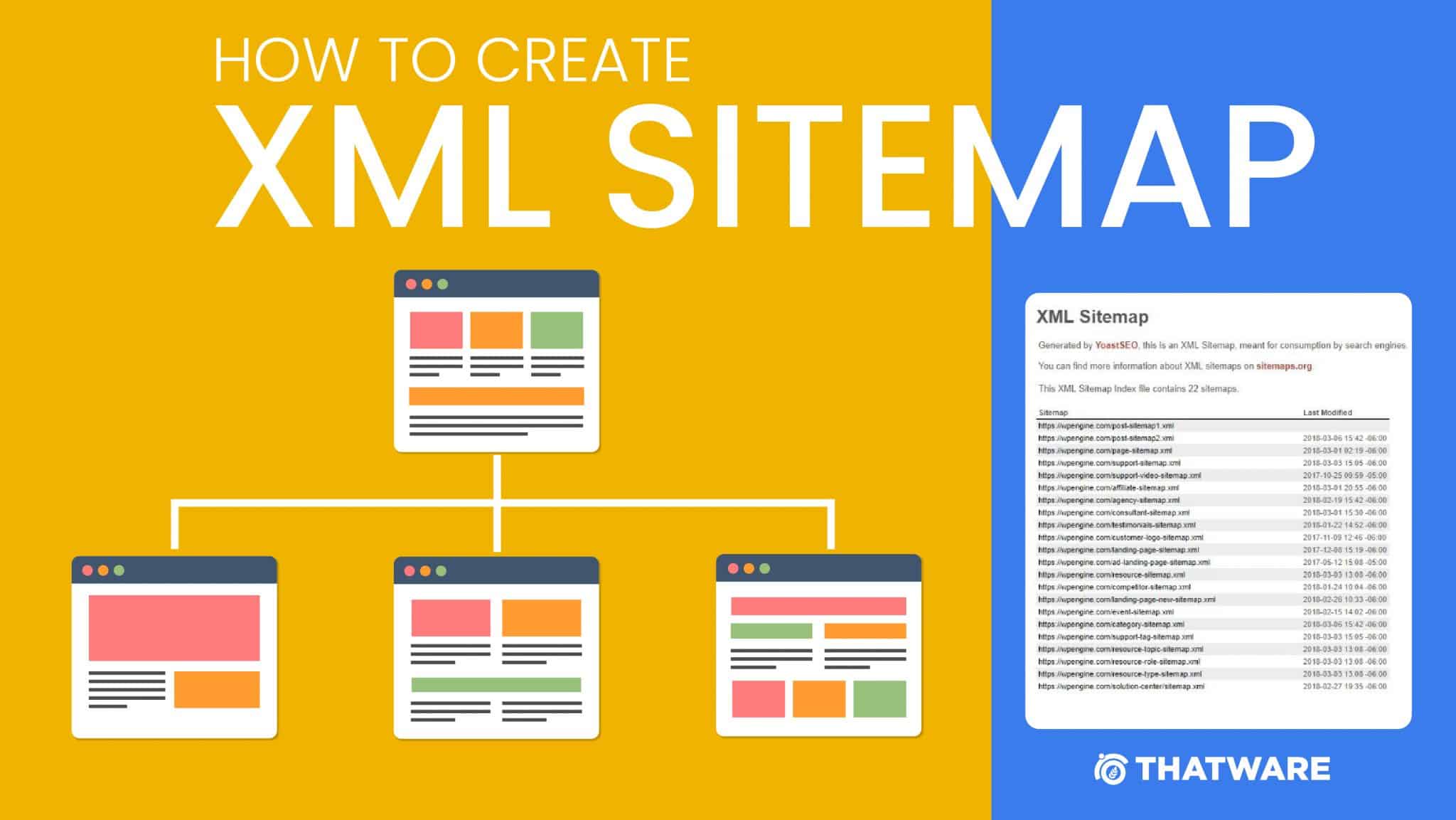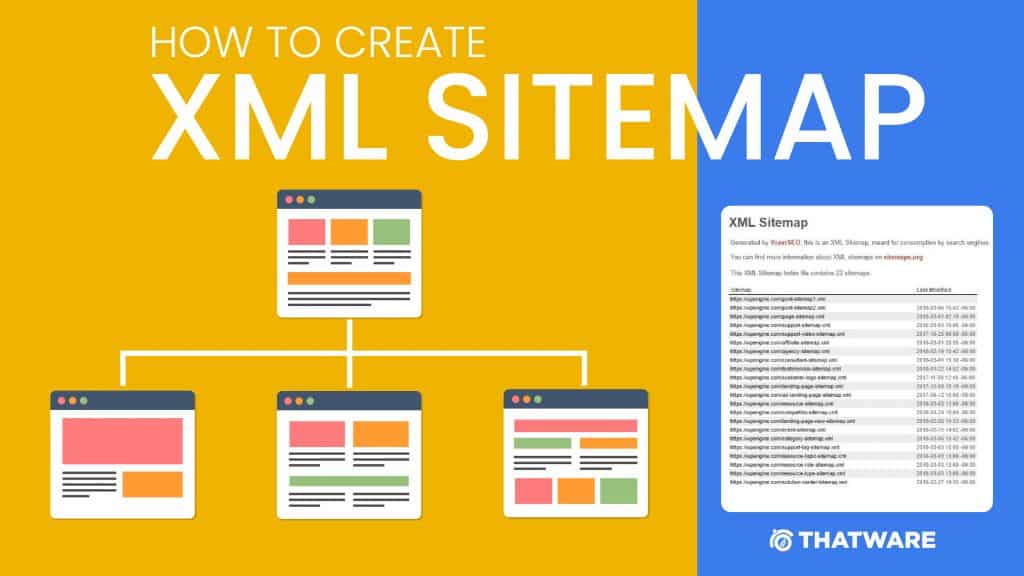 TYPES OF SITEMAP:
There are basically two types of sitemaps namely HTML and XML sitemaps but if we include and divide this Image-Sitemap, Video-Sitemap, News-Sitemap, Mobile-Sitemap into sections we could provide a better view of website layout for a search engine to crawl efficiently.
HTML-SITEMAP:
The main features of HTML-sitemaps are logical groups of the website's content as well as a clear map of the website with a reasonable hierarchy.HTML-sitemap is intended specifically for the user, as opposed to an XML-sitemap. It is supposed to be a graphical table-of-contents for the website, which will also help search engines crawl the entire website.
HTML sitemap links the resources internally and internal links help in improving keyword rankings; these sitemaps also help linked webpages in their rankings with search engines.
XML-SITEMAP:
XML is basically a language that stores information about an object in an organized or pre-defined format. These XML files not only contain the list of the webpages but also information about the webpages like when the webpage was modified, what is the preference of the webpage as compared to other webpages, how often is the webpage modified and much more. There are many online tools available that can help you create sitemaps very easily.
An XML-Sitemap, as opposed to an HTML-sitemap, is a structured index created specifically for search engines, in order to help them find either new, sparsely linked or deeply nested pages.
IMAGE-SITEMAP
An image-sitemap is an XML-sitemap created specifically for images and their contents.
Using an image-XML-sitemap, you can add specific information, such as the location (geo_location), to the images on your website and submit them to Google. Adding a separate image-sitemap can be helpful for your image rankings in the Google Image
VIDEO-SITEMAP
A separate video-XML-sitemap allows you to enhance the video contents on your website with additional information, like defining a category to which the video belongs to. This helps videos rank better in Google Video Search.
Google also recommends adding the specific schema.org markup to your video content, this will help to develop the Video Rich Snippet Generator for schema.org Markup.
NEWS-SITEMAP:
By using a separate news-XML-sitemap, you can complement your own news content – which you have optimized specifically for Google-News – with publication-specific information, like the release date. Adding a news-sitemap can positively influence your rankings within Google News.
MOBILE-SITEMAP:
If a website delivers mobile content specifically for "feature-phones", you should add a mobile XML-sitemap. This does not concern smartphones, as they have a full-fledged browser available.
Feature-phones are phones that do not have a full-fledged browser and use WAP/WML, etc.
Architectural Look
Here's a glimpse of how an XML sitemap looks like: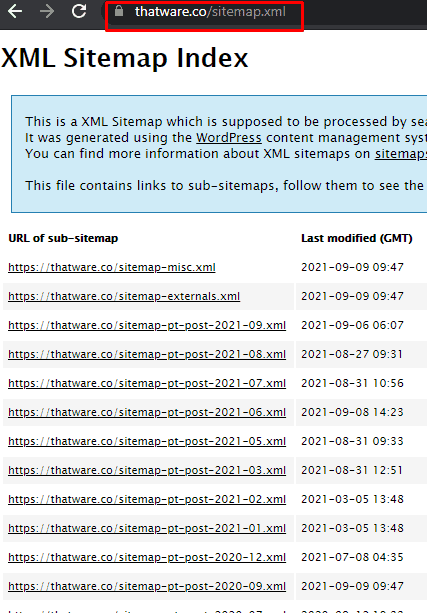 Purpose behind XML sitemap
Here's what the information looks like in a sitemap:
The path of the webpage located on the website as shown above (its URL): <loc>https://www.cs-edit.com/</loc>
When the webpage was last changed: <lastmod>20213-17-14</lastmod>
How frequently the webpage is changed: <changefreq>daily</changefreq>
Priority between the page to other pages on the site: <priority>1.0</priority>
This competence of an XML sitemap to assist crawlers in faster indexation is especially crucial for websites that:
Have plenty of pages
Every now and then add new pages.
Frequently change content of existing pages.
Weak internal linking and orphan pages.
Lesser external link profile.
Side note: Sitemap consisting of noindex URLs can also boost up deindexation. And if you add this on Google Search Console it will assist you with the procedure.
XML Sitemap Best SEO Practices
First up, create your sitemap instantly. If you use WordPress CMS then you can opt for the Yoast SEO plugin, it has an in-built XML sitemap feature. Here's how it looks: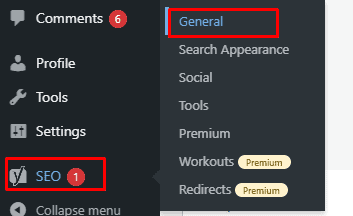 Go to the WordPress dashboard, then at the far bottom, you will have a Yoast setup, from there browse the General tab to explore the feature.
By default, it will appear as above, you need to switch it on to activate the sitemap for the website. Once you activate the sitemap, the sitemap will appear as follows. You can type /sitemap.xml after your domain URL to see the live file.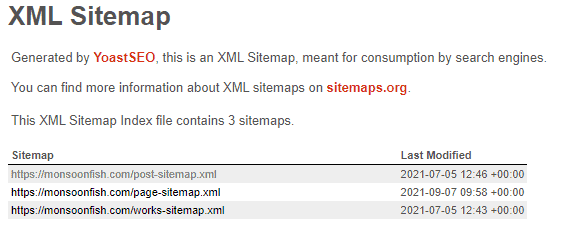 Benefits of Yoast Sitemap
The prime benefit of using the Yoast SEO plugin sitemap is that it dynamically updated each time when you add any page or post on your WordPress site.
Basically, e-commerce sites tend to get much more benefits using this plugin.
Othe Sitemap plugins you can use as follows:
Google XML Sitemaps , All in One SEO Pack, etc.
For those who are not using WordPress, that you can use the following site to create a sitemap online:
https://www.xml-sitemaps.com/.
XML Sitemap Submission to GSC
Once you are good to go with all the technical changes, please proceed with the XML sitemap submission in Google Search Console as shown here:


Submit Your Sitemap To Google
To submit your sitemap log in to your Google Search Console account.
Then, go to "Index" segment → "Sitemaps" in the left sidebar.


Once the submission is done in GSC, you'll start to see information on your sitemap on this page under the "Submitted Sitemaps" section.
If you see as shown below, "Sitemap index processed successfully", then Google successfully crawled your sitemap.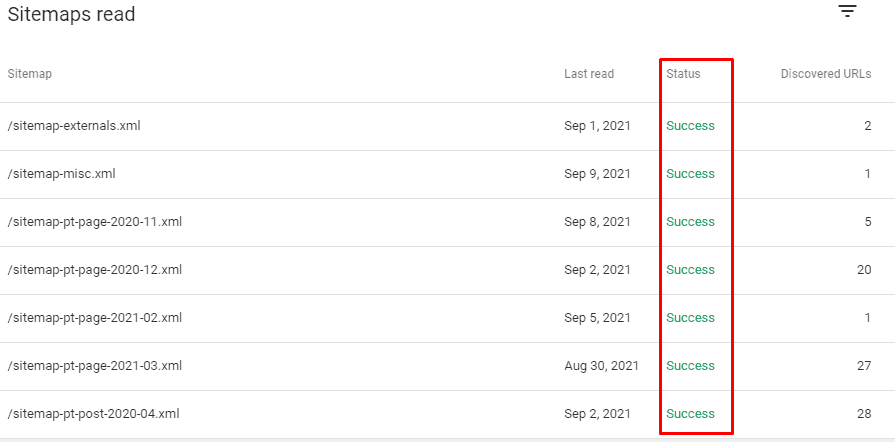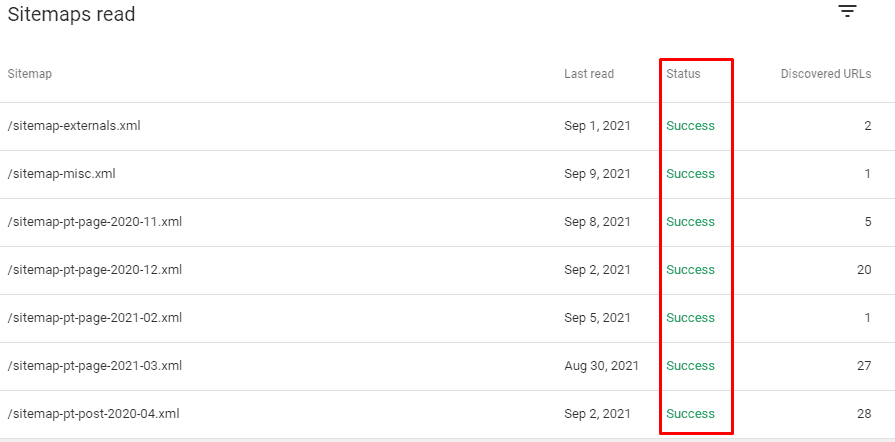 Pro Tip Here
Don't forget to match your robots.txt file's sitemap name with your exact sitemap URL or else you need face errors in Google Search Console.