It isn't easy to think that there are still businesses that don't have a website in this day and age. Some businesses have a website but fail to make it responsive to reach their target audience and achieve user expectations.
Even if you have a great website and have spent time and money optimizing it, you may not know how important a mobile-first approach to web design is.
The evolution of mobile technology such as cell phones, tablets, and wearables has resulted in a large increase in people browsing using mobile devices. Rather than PCs for search queries, shopping, and other purposes.
As a result, Google launched a "mobile-first" push in 2016. It effectively adjusted algorithms to prefer mobile-optimized sites over desktop-optimized sites for indexing and ranking purposes.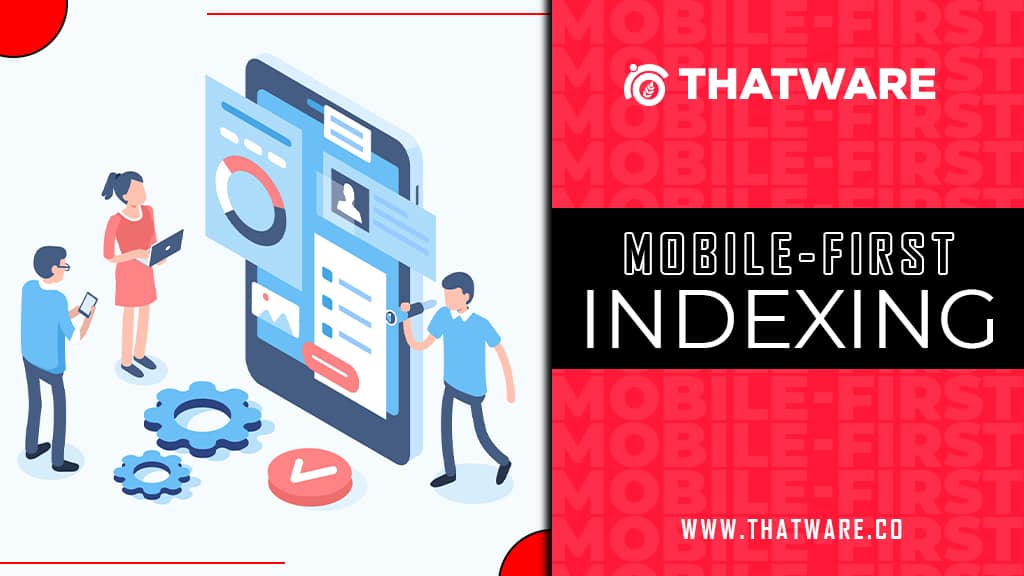 Why? Like every other company, Google is concerned with satisfying the requirements and expectations of its customers. When statistics revealed an increasing number of consumers searching and browsing on mobile devices (and coping with responsiveness concerns), Google's drive for mobile-first indexing was an obvious reaction. Its purpose is to reward websites prepared to assist Google in meeting customer expectations.
Embracing a mobile-first approach will be even more vital for firms in 2021. Defining mobile-first indexing, what exactly is it? What does it mean to have a mobile-friendly website? What function do core web vitals serve? And why is it so critical to turn your attention to mobile search?
If you haven't yet upgraded to a mobile-friendly website, here's what you need to know.
What Exactly Is Mobile-First Indexing?
Google has spent decades fine-tuning the algorithms that decide which pages rank higher for relevant queries. Once upon a time, tactics such as keyword stuffing and dubious linking schemes (such as link farms) were commonplace. Everyone now understands that engaging in these black hat activities will result in your delisting.
When the iPhone debuted in 2007, it altered the technology landscape. Alby provides mobile internet connectivity that improved and grew year after year.
By 2016, Google understood that the tide was turning in favour of mobile surfing. The website optimizing for desktop browsing alone will not be enough to fulfil customer expectations. Nobody wants to waste time moving, pinching, and scrolling to visit a site that isn't optimized for mobile browsing. Google's solution was to incentivize the usage of responsive web design, which means adopting a website's layout to the user's screen.
In other words, they sought to encourage internet firms to establish mobile-friendly websites. Their mobile-first effort accomplished this by rewarding sites that adopted mobile-first design with higher ranks.
They effectively offered responsive websites a leg up on the competition by modifying their algorithms to differently index mobile and desktop pages.
Google Will Implement Mobile-First Indexing In 2021.
What is the significance of mobile indexing in 2021? There are several causes for this. First and foremost, Google declared that a 100 per cent mobile-first indexing upgrade would be released in March.
What does this signify for internet businesses? It implies that the mobile version of your site will be utilized for ranking — no longer will there be separate indexing for desktop and mobile. As a result, if you don't already have a mobile-friendly version of your website, ranking might become a major issue.
The good news is that responsive websites serve both desktop and mobile browsers, so indexing should remain unchanged due to the 100 per cent mobile-first upgrade.
On the other hand, if you choose to construct distinct desktop and mobile versions of your site, the latter will be OK while the former will suffer. This might result in a considerable loss of organic search traffic that you're used to seeing from your website's desktop version.
Perhaps more essential than pleasing Google is ensuring that you have a shot at consumers who primarily, if not entirely, search and browse on mobile devices. By early 2021, mobile traffic will account for more than half of all online traffic, a figure you can't afford to ignore.
How To Make Mobile-Friendly Websites
If you've had a website makeover in the previous few years or just established a new website, chances are you already have a mobile-friendly site since this has become the de facto operating standard. It never hurts to double-check your site, and the Google website test tool can assist.
Google's Mobile-Friendly Test is quite simple to use. All you need to do is type in your URL. Within a few seconds, you'll see if your page is mobile-friendly or not. Also, a list of further resources to help you learn more about site-wide mobile usability and mobile-friendly pages.
What if the Google site test shows that your website isn't mobile-friendly? There's no reason to be concerned. You can take action to ensure that your site is indexed and optimized for competitive ranking and client pleasure.
The first step is to switch to a responsive design. Creating a mobile version of your desktop site is a waste of time at this moment because Google will only index the mobile site, thus putting the desktop version in limbo.
A responsive site offers the same information and an equally enjoyable experience to customers browsing on desktop or mobile devices. Because they appear to be the same, indexing applies to both versions. Once you've fixed this key issue, it's time to think about additional methods to stay competitive, and there are a few excellent solutions to explore.
Caching
The length of time it takes for a web page to load has always influenced user experience and ranking. Caching is a wonderful tool for building a fast, dependable user experience. Caching is an HTTP header directive that temporarily saves or "caches" a page's content so that it may be promptly retrieved. Slow load speeds might lead to higher bounce rates and fewer return visits. Because it is a ranking factor, it will affect indexing.
Your digital marketing and SEO partner can assist you in understanding the possible benefits of various page caching strategies (PHP, page output, etc.).
Content Distribution Networks (CDNs)
A content delivery network (CDN), also known as a content distribution network, is a collection of computers that connect to a network and work together to provide increased power and functionality. These networks replicate material from other servers and provide it to users from the nearest data centre, minimizing the physical distance between the server and the user and enhancing page speed.
You may or may not have the capacity and resources to build up your CDN; therefore, you'll most likely use one provided by your network or cloud service provider. This option can assure the quickest indexing rates while increasing Google crawls and ranks.
Media Compression/Optimization
Unwanted and duplicated material can significantly impact indexing and user experience. How can you deal with this problem? Minification tools, such as HTML Minifier, can assist in removing unneeded code and reducing the number of files that must be fetched to load a web page.
If you have an image-heavy interface, you should consider lowering image size to improve load speeds and indexing.
In 2021, the most important web metrics will be mobile-first indexing and core web vitals.
Website speed is an important component of the user experience, and as you might expect, it may influence indexing. In reality, Google said in May 2021 that it would include fundamental web vitals into ranking considerations.
What are the most important web vitals, and how can website performance testing help you boost rankings and user engagement?
What Are The Most Important Web Factors?
Human vitals, such as pulse, respiration, and body temperature, are probably familiar. These can aid in determining if a person is in good health or distress. In certain ways, Google core web vitals may be used to monitor the overall health of your website.
They are as follows:
Interactivity
Visual stability
Loading
Loading isn't just about how fast your complete page loads; it's also about how long it takes the largest visual element to load, a statistic known as Largest Contentful Paint (LCP). Google is concerned about this since studies suggest that consumers will stay longer if they believe the largest page element has loaded and the others will follow fast. In general, if it takes more than two to three seconds, you may stand to improve.
Interactivity is a key web metric measured by first input delay (FID), or the time it takes for a user to engage with a page (in the form of clicking on a button or link, for example). This activity should be accessible in less than a second (more specifically, under 0.3 seconds).
Visual stability is determined by cumulative layout shift (CLS) or the staggered loading of page components into their respective places. Loaded items shift in the layout as additional elements load. Again, this should happen in less than a second, and 0.1 seconds is regarded as optimum.
How To Put Core Web Vitals To The Test
If you can time page speeds with a stopwatch, chances are they're far too sluggish. Instead, you should use specific tools to assess website performance indicators.
The Page Speed Insights tool from Google is a wonderful place to start. Input your URL to check how your website performs for LCP, time to interact, CLS, overall speed index, and more (in seconds or milliseconds).
How Core Web Vitals Aid Mobile-First Indexing
When it comes to providing the optimal user experience, mobile-first indexing and core web vitals work hand in hand. This benefits everyone involved, including consumers who have their expectations met, Google (who gets to deliver the greatest material to search users), and, of course, your business, which indexes well for ranking purposes and better meets the demands of customers.
Although there are currently over 200 ranking factors (and adding more to the mix can be stressful for business owners), creating the best possible user experience can only help you to get the rankings that encourage traffic and engage consumers, regardless of how they find their way to your online arm of your operation.