It is said that starting a business is like swallowing glass and looking to the abyss. There are also plenty of techniques and approaches to help make this task simpler than it should be A SWOT analysis, sometimes listed before the finance section, should be included in the development of a business plan.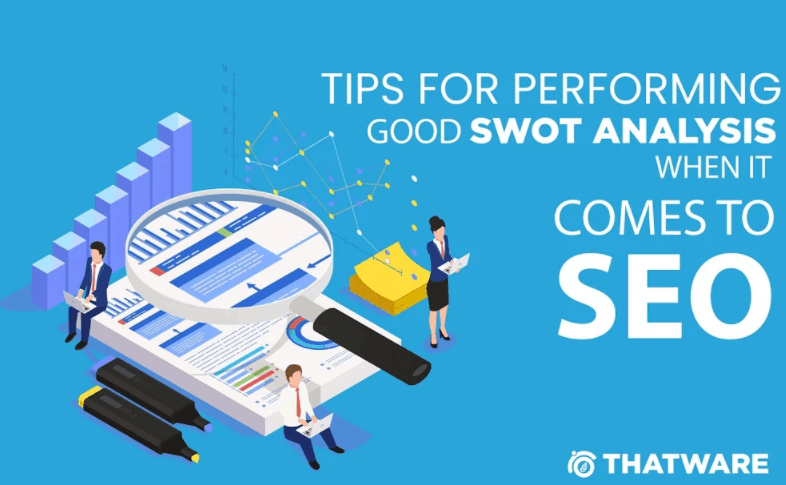 A company's founders must realize what they are doing, and should be conveying their intentions to themselves and anyone involved in their venture clearly and thoroughly. For this and many other purposes, we will address the subject of SWOT analysis in this article and will include a comprehensive guide on its many aspects.
What is a SWOT analysis?
The word SWOT is an acronym given to a method of analysis that stands for the strengths, limitations, opportunities, and challenges an organization may face. The SWOT acronym is said to have been developed in the 1960s and 1970s by Albert Humphrey as a research project at Stanford University. The study's main objective was to figure out, much of the time, why trying to create a profitable business failed. Humphrey and his team collected information from the time's top companies and defined the acronym as we explained.
How and why you would do a swot analysis?
As we mentioned in the introductory article, SWOT analyzes can and thus are typically done before beginning a business. It should also be done regularly to ensure that the company's progress is on par with what was originally planned Things change in the corporate environment and providing an accurate and concise analysis on the strengths of the company, the vulnerabilities of the company, the prospects and future risks will mean that goals and targets are achieved on time.
The time a SWOT approach needs to be done is when the industry is undergoing a significant change. Whenever that occurs, new companies begin to emerge and are profitable. What a business felt was that its assets were now vulnerabilities and there are new ways to exploit.
How to perform a SWOT?
Doing a study of SWOT isn't anything to take lightly. First and foremost it should be done in an orderly manner. An individual facilitator should be in a position to reduce the bias any manager or CEO can have on the group's thoughts. The best facilitator should be from outside the firm and should have professional experience in analyzing SWOT with other firms. This will set everyone's thinking in the company free to allow a flow state.
Then, the facilitator will start with the segment on strengths, allowing everyone to provide their thoughts and feedback. There should be at least three top strengths and everyone should be conscious of that. To offer an understanding within the party, there should be votes involved. These measures are replicated with the parts of vulnerabilities, opportunities, and risks.
There's a lot of preparatory work going into developing an SEO plan so we'll continue with the basics. This exercise will provide you with an insight into what you are mostly dealing with, and how you can solve this so you can build a successful SEO strategy.
Hopefully, you'll understand by the end of this blog post what you like to do yourself and what you'd like instead outsource instead.
Putting your SEO SWOT (Strengths, Weaknesses, Opportunities, and Threats) analysis together will give you insight into how well you are doing and where to focus your efforts to make the best changes for your company. Let's discuss the problems that need to be discussed.
SEO strengths
Start by cataloging the results of search referrals. Go back in for at least a year. How much referral traffic do you get for search? How many conversions does that create traffic? Calculate the traffic-value. If this value is not calculable, go to accounting. You may be shocked to discover how helpful they would be. This is the basis for justifying your efforts to optimize your search engine.

Which keywords are you ranking well for right now?

What are your existing digital assets–do you have a fast website? Do you have blog material rated for many years?

What material is your strongest? What is the visibility?

What keywords and content (pages) drive the most organic traffic to your website right now?

What's your benefit on the competition? What keywords characterize the benefit? How well does their rate on the website?
SEO weakness
What areas need to improve? Is your website on a platform like Wix that prevents proper optimization? Do you walk months without making blog posts?

What does that make your opponents better than you? How well do those advantages communicate? What content would you create to neutralize those benefits?

What SEO tactics did you try and didn't yield results?

Can you do all the in-house alone?
SEO opportunities
Can tools can you access to that help you make those changes?

What is the value of increasing 10% to 30% search referral traffic? SEO is perhaps the most cost-effective marketing strategy you have.

Can tools can you access to that help you make those changes?

What content should you create that would make your target audience interested? Which are the hot topics in your business? What content topics generate traffic for you, which can be expanded or developed around related keywords? Which material will explain the benefits of your strategic advantages?

Does the marketing strategies of your website include profiting from social media activities, holidays, and so on?
SEO threats
What rivals will outperform you in places that are poor to you?

Are you outranked by younger rivals for your keywords?

Compared to your rivals what is your total market share?
Conclusion
To conclude, we discussed the subject of a SWOT analysis in this article and provided a comprehensive guide on what it stands for, and how to use it.