FILL OUT THE FORM BELOW & ALLOW US TO TAKE YOUR SEO Services For Translation TO A WHOLE NEW LEVEL!
We're a global SEO agency that can help you increase multilingual search traffic in any of the global regions where your company operates.
We have the following services:
International keyword analysis
Metadata optimization
SEO copywriting and translation
On-page technical SEO consulting
Organic traffic from the world's most popular search engines, such as Google, Bing, Yahoo, Baidu, and Yandex, accounts for more than half of all web traffic worldwide. A company's success needs to appear in prominent places on global search engines.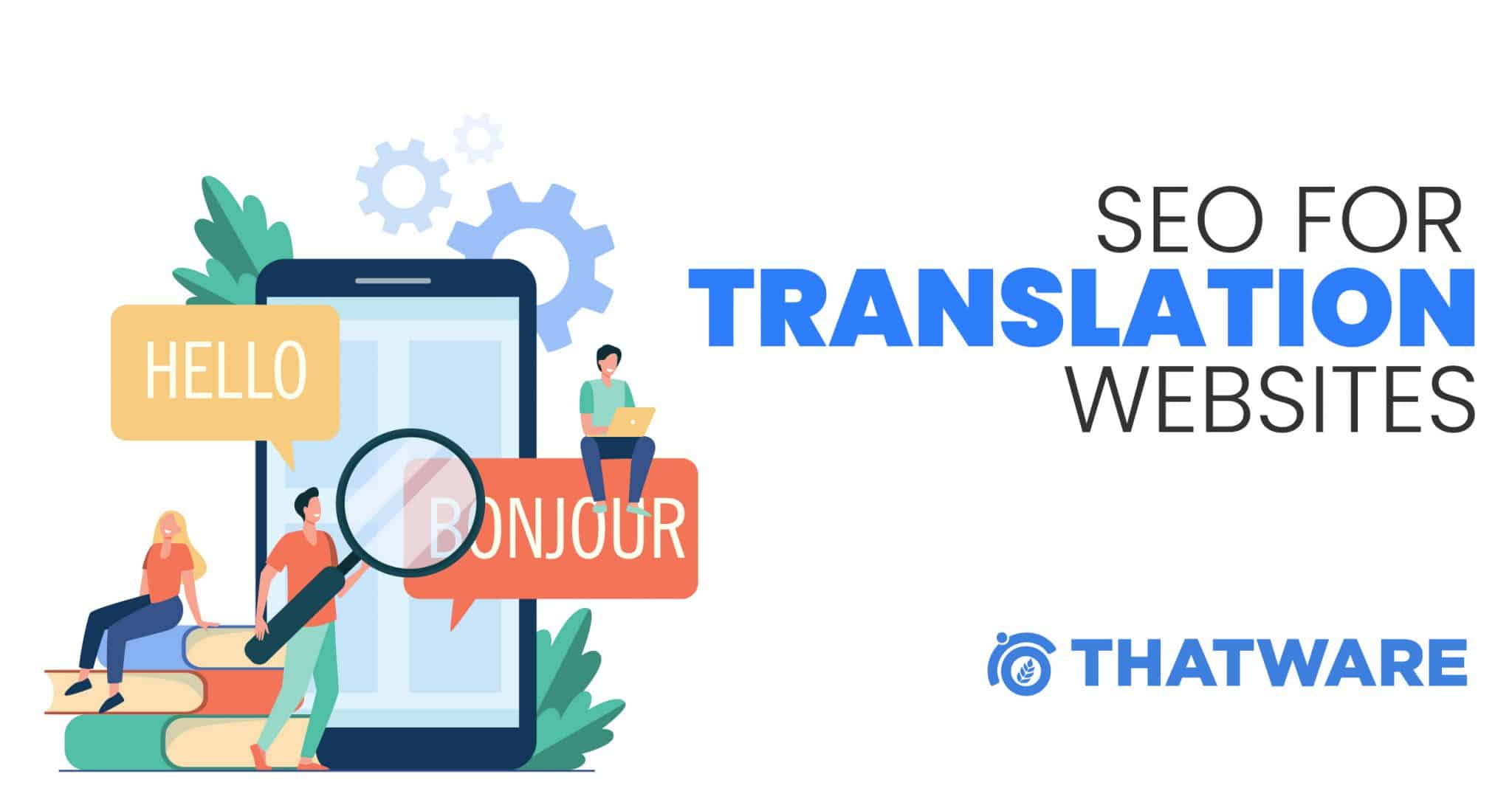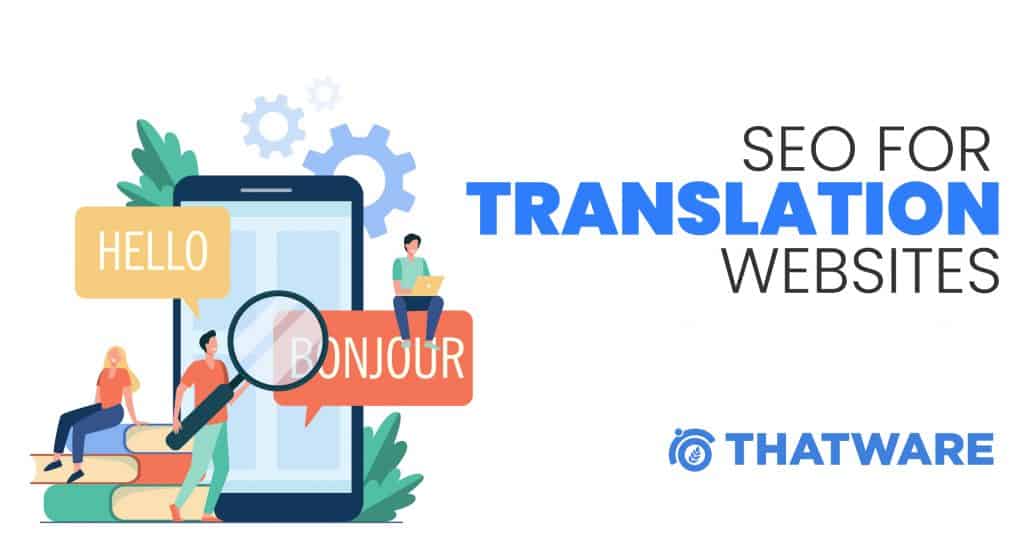 Thousands of businesses in a variety of industries have used our services to increase organic traffic. We can provide customised SEO services for our clients based on the regions they want to reach and their target audience by integrating our translation and localization expertise with modern SEO techniques.
What is international search engine optimization (SEO)?
Simply put, international SEO is a technique for propelling a website to the top of international search engine results.
In your native language, your website is likely to use a variety of search engine optimization (SEO) strategies. And the results of those efforts are seen in your rankings on Google, Yahoo, and Bing.
However, if your business operates in other countries where a different language is spoken, you should consider localising your SEO. This will mean that your clients and potential customers can reach your website by using local search engines in their own language.
International SEO will help you grow your current client base while also bringing your brand, products, and services to a new audience.
Translation service for SEO
We will ensure that you have the full support of qualified SEO specialists and transnational SEO experts, whether you run an international SEO campaign through your entire website for various search terms or only for a few main pages.
Our multilingual services have resulted in a major rise in natural search traffic for our customers.
We only work with mother-tongue translators who are also highly qualified linguists at TranslateMedia. Our international SEO service takes a systematic approach to ensure that your website receives more targeted traffic from around the world.
You'll need more than just language skills to get international SEO right. You'll need local knowledge, such as how search engines work in each target market. And which are the most common among your target customers. One of the most critical steps in conducting thorough keyword research in all your target markets. Which sometimes necessitates more than a typical skilled translation service.
International SEO expertise is critical for global success
Translating the current website material, page titles, headers, and meta descriptions isn't enough to run an effective international SEO campaign. It's a thorough business and consumer research method that's constantly tweaked to boost results.
People in other countries may be looking for different items for different purposes. Using various keywords and synapses for various reasons, including cultural, economic, geographic, and other factors. That's why it's important to make sure your foreign SEO campaign yields more than just a simple translation.
High-quality international SEO would look at things like the most popular search engines in a given region and the algorithms they use to rate websites.
Keyword research should be incorporated into SEO to understand the specific terms. And key phrases that are used in a given field. Alternative words, such as slang, idioms, English hybrids, and dialectical distinctions, must understand.
Since Google launched Hummingbird in 2013, semantic relationships between pages on your web, as well as the layout of your site, information design, and navigation elements, have all need optimised using natural language rather than a keyword stuffing process in order to achieve results.
International SEO keyword study
This research service identifies the most common and potentially profitable keywords that a website in the target market should use in order to rank well in search engines. Our strategy isn't focused on simply translating or replicating a collection of words for the US market or demand. As a result, without cultural prejudice or presumption, we can clearly represent the full breadth of opportunity for each nation.
We will use various methods, such as competitor analysis, our local tools, and in-depth terminology knowledge to define all possible words.
Any of the requirements mentioned below are standard evaluation points for each keyword:
Local search volumes
Keyword relevance
Local rivalry on each keyword
You can receive:
The localised search term (one per source keyword)
Search volumes on each keyword.
The English version of the corresponding French phrase (as this will often differ from the source English keyword)
By translating foreign language alternatives, creating a list based on an existing foreign language site, and/or creating a keyword list using an English website as a guide, we will use your existing English (or native language) keyword list as a basis for this study.
We'll do some research on the customer's product or service to make sure the keywords are suitable for the content. Our keyword analysis pricing set per keyword allows you to scale your foreign keyword research projects according to your business's performance.
Metadata improvement
This entails optimising web page metadata, such as the page title, meta description. And a list of keywords the page targets, with keywords discovered during keyword study. We may advise on character limits for major search engines around the world. Like double-byte character languages like Chinese or Arabic. Which have less space to deal with and need a different approach to metadata optimization.
Translation of a web page that is optimised
We will configure your web pages to include your focus key terms once localised keywords are created. This will be used in the translation process of any future web content that needs translating.
We have live demos of our SEO translation services to show you how we operate.
Local quest specialists with in-depth knowledge of local multilingual SEO are among our expert language professionals in markets around the world. By sourcing work locally for the market you're targeting, conducting original keyword research to ensure you're targeting the most important phrases, and delivering rich SEO content, we can provide real value to you.