FILL OUT THE FORM BELOW & ALLOW US TO TAKE YOUR HOTEL SEO SERVICES TO A WHOLE NEW LEVEL!
Individual hotels and hotel chains compete against online travel aggregators (OTAs) and price comparison booking sites in the hotel niche. That has been one of the most competitive niches for some time. So SEO services for hotels need to perform to outrank your competitors.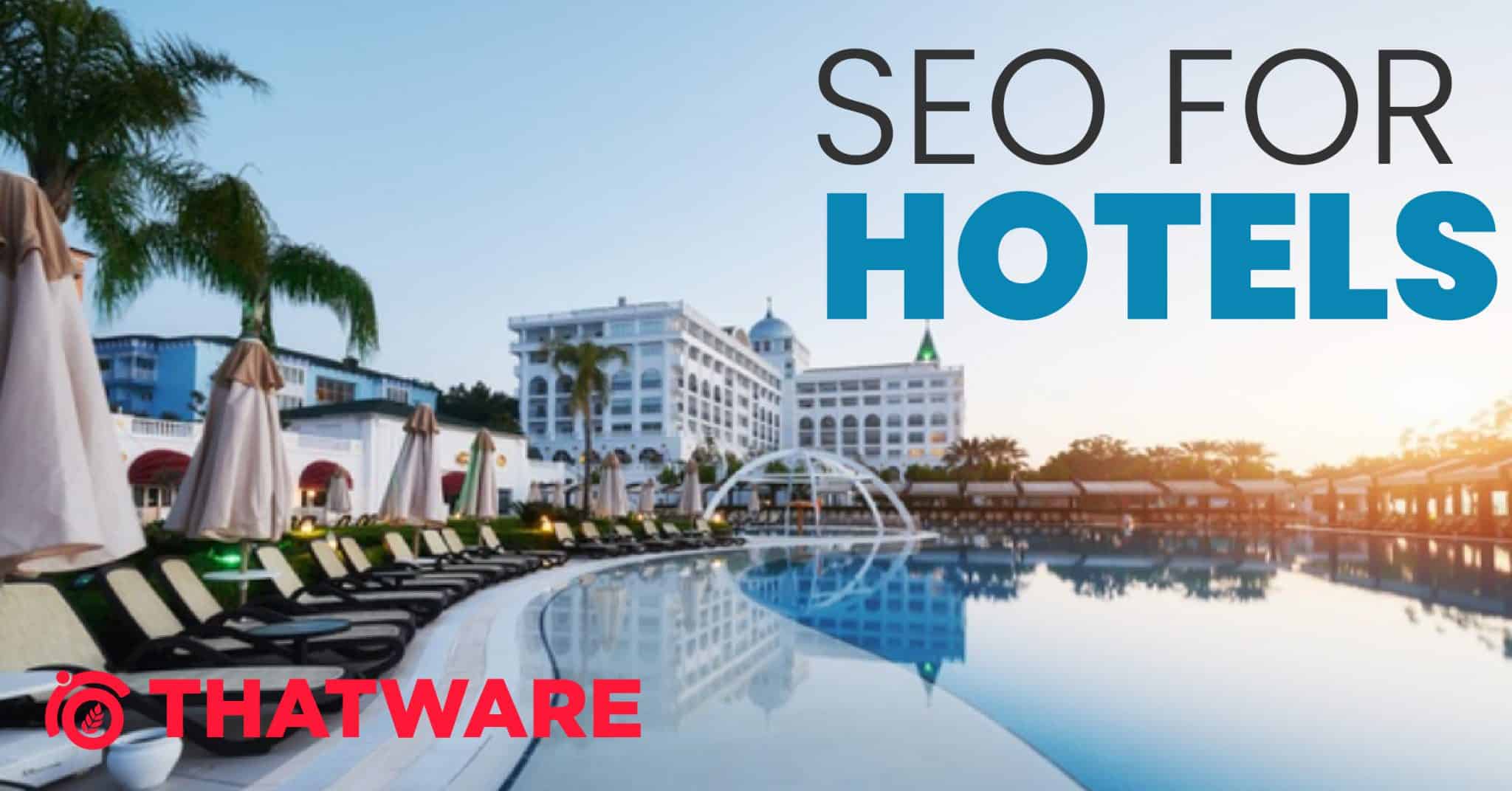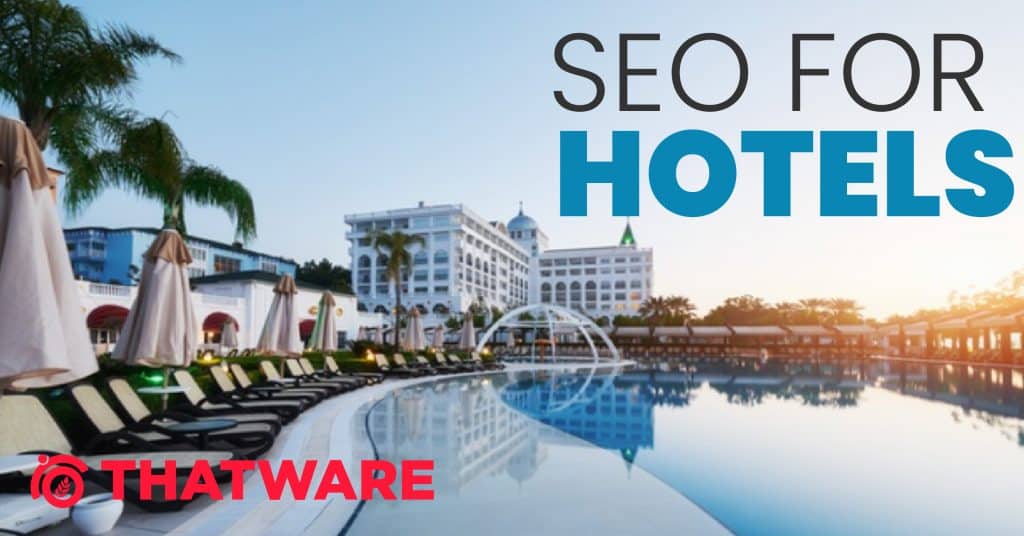 Since then, Google has expanded its own business properties, making a series of improvements to how it portrays hotels in quest over the last year:
• Google Local Search Grades Hotels Based on Location
• Google Redesigns the Hotel Search Experience on Desktop. In addition, new search features and special content result blocks, such as Google Hotels, are available.
Many hotels are classified on comparison sites as a necessary evil because of the volume of traffic and bookings they produce, but this comes at a significant cost.
One bed and breakfast in the English seaside town of Whitby charged more than £8,000 in fees for bookings made through travel comparison websites, which can strain margins in a price-competitive market like this.
It's also worth noting that there are variations between leisure and business travellers, and not all research on booking journeys is linear; however, search engines (such as Google) continue to play an important role in this process.
As a result, in a hypercompetitive industry, attracting users and taking direct bookings is almost priceless.
However, it isn't hopeless. Hotels can use a variety of local SEO tactics and techniques to improve their organic traffic visibility in search results at different stages of the user cycle; • Increase their traffic; and, finally, turn that traffic into bookings.
Let's start with how you can boost your rankings and traffic for relevant search terms.
Optimize the Content and Structure of Your Website
Begin by conducting keyword research.
Your hotel's website may naturally rank for a number of terms due to its location and naturally created content. Still, understanding exactly what your target audience is looking for will help take your website to the next level of hotel SEO strategies in generating traffic and bookings.
Improve Your Local Content
Once you've completed your keyword analysis, you'll need to build local content to advertise not only your rooms and hotel facilities but also non-commercial supporting content to increase the relevancy of your hotel website as a hotel and its connection to the surrounding region.
What is the frequency at which supporting material should be created?
It doesn't matter, to be honest, as long as the plan and execution are consistent.
There are several points of view on this. Some people claim that content should be created monthly, weekly, or even daily.
Consistency is crucial, regardless of what you pick.
Title Tags and Meta Descriptions Should Be Optimized
It's doubtful that many people are looking for your hotel's name unless it's a well-known brand that invests in omnichannel marketing campaigns.
According to our research and testing, title tags continue to play a significant role in deciding how highly Google ranks your content. As a result, it's important to ask yourself, "Does my brand matter?"
Since title tags are restricted by pixel width (which is easier to calculate in terms of characters), the brand/hotel name will take up precious real estate that could be better used for targeted keywords – and then appending the brand name to the end of the title tag, if space allows.
In contrast to title tags, the meta description behaves differently. While meta descriptions do not have a direct effect on rankings, they do have an impact on click-throughs.
Using Google My Business to its Full Potential
You'll already know from your keyword research that people look for hotel search phrases and modifiers and your location (e.g., [cheap hotels in whitby]).
The user is giving Google a simple localized purpose: they want results related to a particular geographic area. And Google is likely to use the Map Pack results feature inside the results listing as a result of this.
A well-optimized Google My Business listing increases the chances of appearing in the Map Pack. It also can appear as a regular blue link listing on the results page.
List your hotel's name, address, and phone number on Google My Company (a.k.a., NAP).
Double-check that your Google Maps marker is in the right spot so users can locate your hotel.
Display one-of-a-kind photographs of the hotel, suites, and amenities.
Showcase guest feedback as well as react to them (both positive and negative).
Provide all other appropriate information for travellers searching for information, such as Wi-Fi, disabled access, and so on.
If you own and operate several hotels in different locations, you should have a checked Google My Business listing for each one, which you can manage from a single account.
Optimize the User Experience and Booking Process
It's time to refine your website's user journey and booking process now that you're vying for SERP real estate against Google's assets. And attracting more important and competent traffic to your site.
Here are a few ways to improve the booking/inquiry process for users and leverage the potential of your website.
Let CTAs Clearly Visible
While this should go without saying, I still see far too many websites with the contact connection in the footer. And no clear CTAs (calls to action) on important landing pages.
Contact Forms & Payment Gateways Streamlined
Websites can only use online forms to gather the information that is absolutely required.
According to a study by Koddi, forms with fewer fields have a 65 percent higher conversion rate on mobile devices.
Limiting the booking process and forms to a minimum of pages and clicks is also important. Users are 14 percent more likely to complete a booking if there are less than 4.6 clicks between them and satisfaction, according to the same report.
It's also crucial to keep track of how well your forms are doing, which you can do for free with Yandex Metrica.
Yandex Metrica is a great tool to use alongside your regular Google Analytics installation and complies with GDPR. Normal features include form analysis, heatmaps, and user session logging.
This information allows you to identify the fields causing people to leave your forms easily. Allowing you to determine if the field itself is the problem or whether the field's labelling isn't as simple as it should be.
Make certain that the pages load quickly.
Your pages must load quickly. Numerous studies and research papers show a clear link between page loading speed and user abandonment rates.
According to Google reports, 53 percent of smartphone users leave pages that take longer than 3 seconds to load.
Photos, either in an under-optimized format or with file sizes that have not been compressed. These are common causes of slow load times.
New Technologies Possibilities
In contrast to conventional search, voice search and artificial intelligence provide new opportunities for consumer acquisition and retention.
The Clarion Hotel in Stockholm is a clear example of this. Through the Amazon Echo system, Clarion is one of the first hotels to use an AI-enabled chatbot "butler" as an in-room assistant.
The AI assistant also has a range of core features, including the ability for hotel guests to order taxis, and room service. And access online details, as well as a variety of other hotel and concierge-related tasks.
You can counteract some of Google's latest features and own properties by creating a number of different touchpoints for users away from traditional search and draw consumers directly. Outside of OTAs, by creating a number of different touchpoints for users away from traditional search.