FILL OUT THE FORM BELOW & ALLOW US TO TAKE YOUR SEO SERVICES FOR FOOD TO A WHOLE NEW LEVEL!
Many wellness bloggers can choose to provide healthy food content on their sites or concentrate solely on a healthy recipe blog. In any case, knowing the fundamentals of SEO services for food blogs will help you rank higher in Google search results and attract more visitors. We assist a number of well-known food bloggers with the upkeep and support of their WordPress pages. As a result, we've learned a lot about how to optimize recipe material for search engines.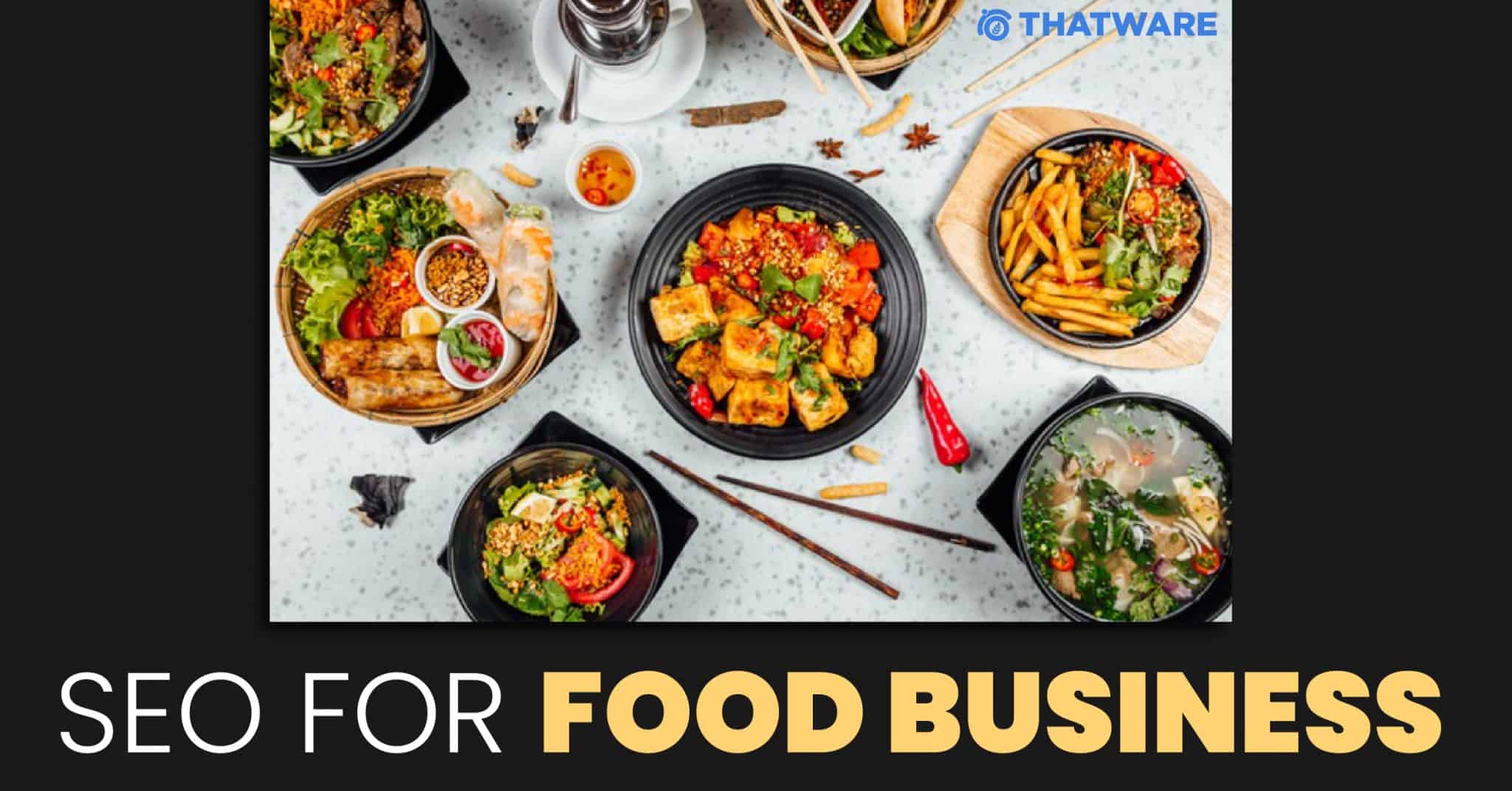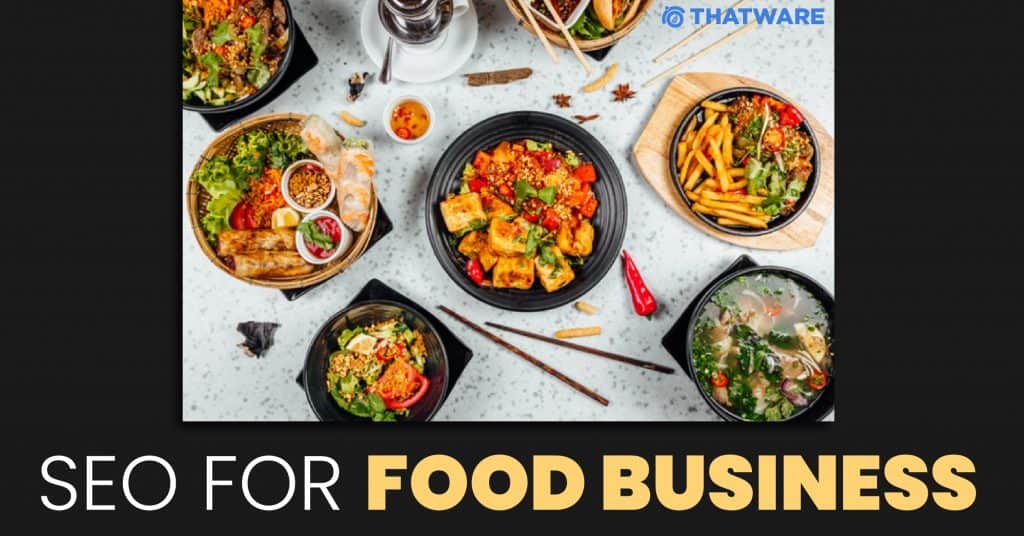 And, just like food, SEO tips should be shared as well!
Without further ado, here are seven SEO food blogger tips to help you improve your recipe SEO.
1. Long Tail Keyword!
So much of SEO revolves around attempting to tap into a niche and establishing authority within that niche. Everyone has a kale salad recipe, but what distinguishes yours from others? This question's answer can be found in your long-tail keywords.
You'd be shocked by how particular people can be when looking for food. Many people would simply Google "mac and cheese recipe" and choose the first result. Many others, on the other hand, are looking for recipes that fulfill certain requirements, such as those that adhere to a dietary restriction or those that include a certain ingredient that the searcher wants to use up in their pantry or refrigerator. These people may be looking for "vegan butternut squash mac and cheese" or "slow cooker jalapeno mac and cheese," which are the types of long-tail main phrases you want to target to capture some of that lower-competition traffic.
Long-tail keyword research will also help you come up with content ideas for potential recipes.
2. Carefully choose your categories and tags, and stick to them
For any WordPress blog with a lot of content, creating categories and tags is important. If you're a food blogger, you're probably already aware that categories and tags allow you to organize your recipe archive pages by dietary requirements, ingredients, mealtime, and other factors. This is extremely beneficial to both users and search engines, but you must understand how and when to use categories and tags effectively.
We emphasize this because, based on our own experiences working with food bloggers over the years, categories and tags can quickly become overwhelming. In general, you only want a few wide categories to which your content can be assigned, and then you can use tags to narrow down your options.
3. Still keep an eye on the calendar
Baking pumpkin bread in July and checking Thanksgiving recipes in September are popular occurrences in the life of a food blogger. Early distribution of season-specific content can be beneficial for readers who want to prepare ahead, but SEO is one of the main reasons why it's important.
You may have learned that SEO is a time-consuming method. It will take some time. When you publish new posts, it can take weeks, if not months, of patient waiting or continued optimization for that post to settle into a position that you are happy with. So go ahead and bake that summer pumpkin bread!
4. Take into account the user experience on your website
"Ugh, why can't food bloggers just shut up and get on with the recipe?"
Have you ever seen anything like this before? Food bloggers and their followers disagree on the use of long personal stories to introduce a recipe. Some readers wish food bloggers would just say what they're thinking:
Others, on the other hand, applaud insightful recipe introductions:
What's our take on it? In this situation, we sympathize with the food bloggers. Not only because we believe it is their right to write about whatever they want (after all, it is their blog! ), but also because it can help with SEO.
Long-form content of high quality is important and, in many cases, necessary for success. Food bloggers are distinguished from large recipe aggregation sites by these personal stories, which are used by search engines like Google. They also offer food bloggers the ability to monetize their work by placing advertisements in the body of the material. Sure, no one enjoys advertisements, but as most food bloggers provide their recipes for free to everyone on the internet, this is one way for them to be paid for their efforts.
All of this is to say that the user experience on your blog is critical. You don't want users (especially mobile users) to abandon your site due to frustration with seemingly endless scrolling or a barrage of difficult-to-close popups. Here are a couple of pointers to help you find the right balance:
• If you've written a longer-than-usual recipe article, consider using an anchor connection at the top of the page that allows antsy users to jump right to the recipe.
• Check the usability of your site on a regular basis to ensure that your advertisements aren't too distracting or difficult to remove.
5. Make sure the image alt text is optimized. Yes, each and every one of your images
One of the most enjoyable aspects of reading a food blog is seeing all of the beautiful food photographs. But what about the drawbacks of getting so many images? Manually entering alt text for each and every one.
We're well aware of the situation. That's a lot of photos to write alt text for, but trust us when we say that it's crucial to do so for each message. Not only does alt text provide Google with useful information about your content, but it also helps screen readers to understand it.
Although we've seen some bloggers simply use the recipe name as the alt text for all of the photos in a post, we recommend going a step further and giving each alt text title its own unique description.
6. Stay on top of SEO titles and meta explanations.
It can be difficult to keep your posts up to date with the latest SEO services for food when you're a seasoned food blogger with a large archive of recipe material.
Every single one of your recipes should have an SEO title and meta summary with related long-tail keywords, at the very least. If you don't have these in any of your posts — even if they're really, really old posts — it's time to fix it, or your blog content might be losing out on the traffic it deserves.
Do you want to make your life a little bit easier? Installing the Yoast SEO plugin will help you streamline the process and ensure that you're following SEO best practices.
7. Use internal linking to promote similar content.
Never pass up a chance to promote your own job! When people are looking for SEO services for food recipes, they often visit several different websites before deciding on one. Internal linking allows you to cater to them more if they arrive on your site but decide that this recipe isn't exactly what they're looking for.
Linking to other material on your site is another effective way to transform a one-time visitor into a repeat visitor. If they enjoyed all of the photos and writing in one of your blogs, there's a fair chance they'll enjoy similar content in the future and come back to you for more.
How good is the SEO game on your food blog?
Is there anything else you'd like to add to our list of SEO tips for food bloggers? Let us know what you think in the comments! Our committed team at ThatWare removes the mystery from SEO and social media. Contact ThatWare to learn more about our SEO optimization services.