FILL OUT THE FORM BELOW & ALLOW US TO TAKE YOUR SEO Services For Restaurants TO A WHOLE NEW LEVEL!
In today's world, digital marketing is sweeping the board, including the restaurant industry. However, social media is not the only factor that leads to a good online presence; many other factors, such as Search Engine Optimization (SEO), play a role. If your restaurant SEO is done correctly, it will improve your chances of being spotted and drive in-store sales. We'll discuss the importance of SEO services for restaurants in this post, as well as how to do it correctly. This article will assist you in improving restaurant SEO and increasing your restaurant's online visibility.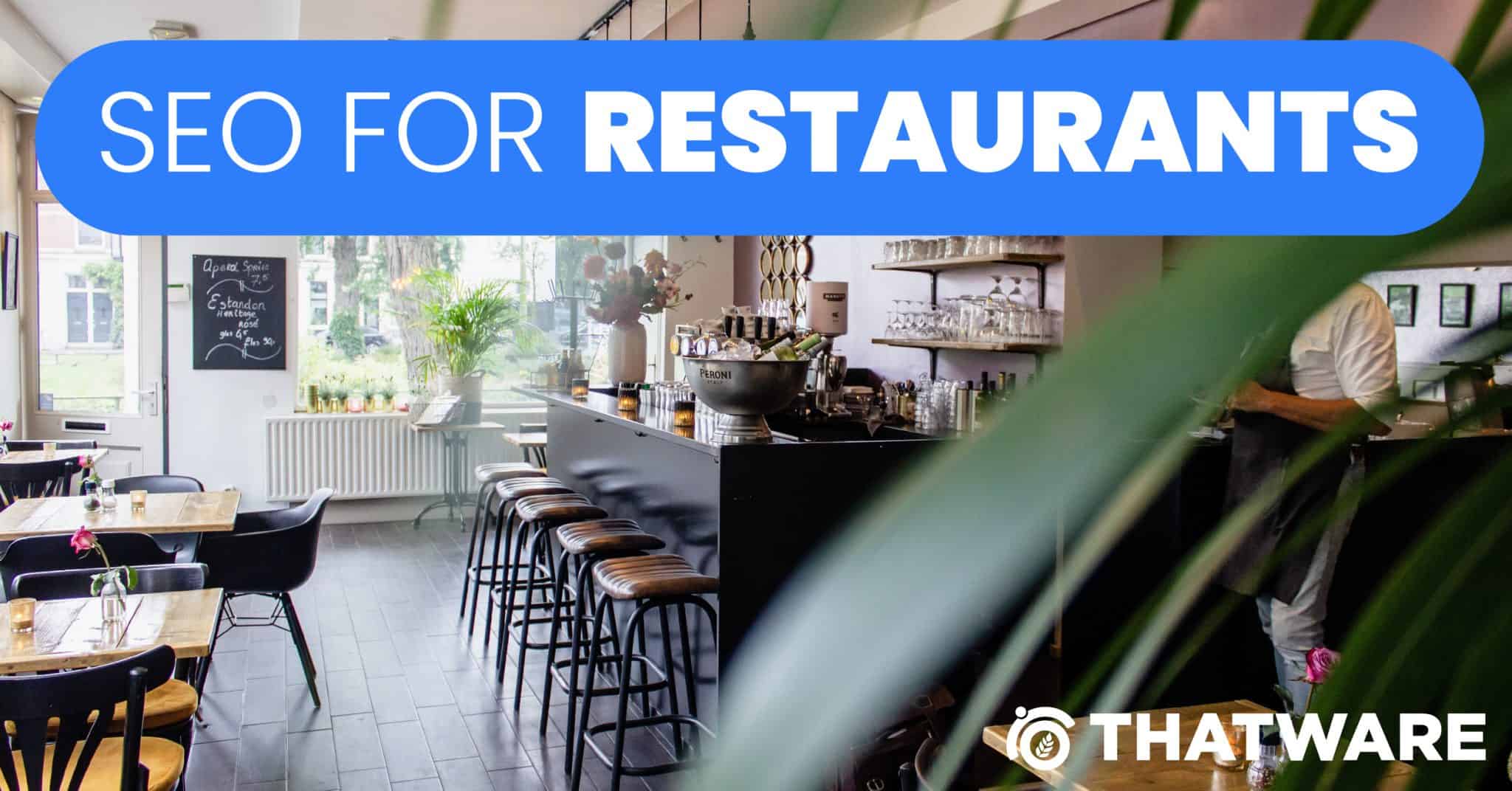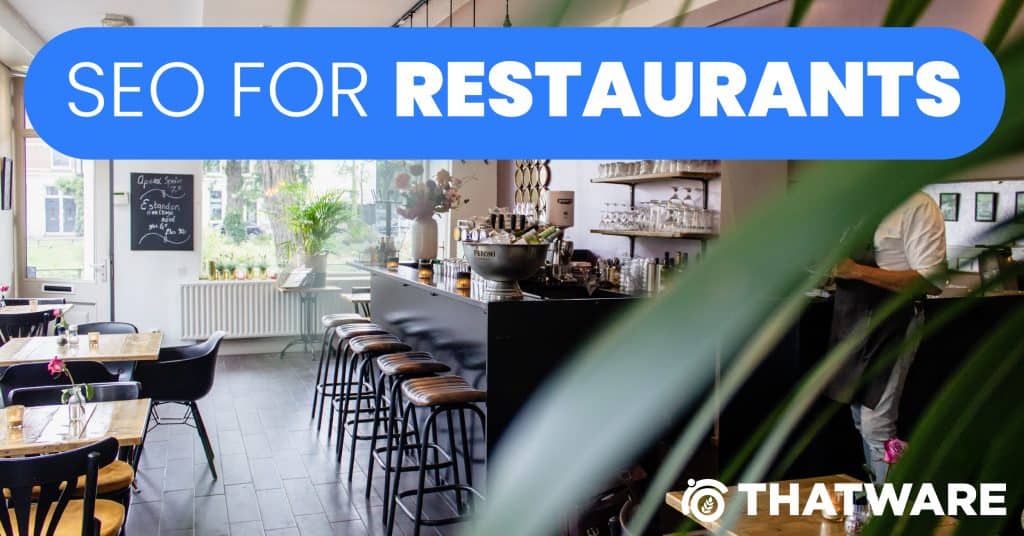 Why Do Restaurants Need SEO?
Since people search for restaurants and services using mobile apps and mobile browsers, SEO has become extremely important in the age of smartphones and tablets. Google has been our go-to resource for any and all questions. As a result, it's important that Google correctly lists you when a potential customer searches for you. However, if you believe that Google lists search results at random, you are mistaken; vital algorithms and proper SEO are what lead to useful search ranking. Effective SEO Services For Restaurants also aids in getting your listing to appear first in the search results, ahead of your rivals. Nowadays google always changing its algorithm so SEO is most important for websites to rank first. It assists you in putting your restaurant on the map and improving its search engine rating. It has a strong return on investment because it exposes your restaurant to customers who are actively searching for what you have to sell at the time.
How to Optimize a Restaurant's Website for Search Engines
Follow these tips when performing restaurant SEO to improve your restaurant's visibility in Google Search.
1. Adding New Content
We've said it before and we'll say it again: getting a website is important for a restaurant's online presence. Having an SEO-optimized website is even more crucial, as it is only then that the restaurant website can begin to produce results for you. New, up-to-date content aids in restaurant SEO.
One of the easiest ways to improve your Google ranking is to post new content on a regular basis. However, the content you post must be original while also being important to your restaurant and audience. Creating engaging content can be done in a variety of ways, including:
Blog: A weekly or bi-monthly blog detailing the latest happenings at your restaurant, such as holidays, new menu items, or details about your signature dish. If your content is important to your customers or potential customers, it will result in an increase in website visits, which will lead to a better SEO rating and increased restaurant foot traffic.
Customer Feedback: Request reviews from customers or host tasting sessions for influencers, then post the results on your website and social media pages. It will not only include daily content for your website, but it will also make your customers feel unique and a part of your success. It's an excellent promotional tool for attracting more customers.
Photos and Videos: Post photos of your dish, the event you're attending, or videos of what's going on in the kitchen. Pictures and videos appear to draw more interest from the viewer and are easier to interact with. As a result, it's a smart way to drive more traffic to your website and restaurant while also improving your restaurant's SEO rating.
2. Using the Correct Keywords
The majority of your restaurant's customers will be residents of your city or neighborhood, or people looking for the cuisine you serve. Keywords are words and phrases that Internet users type into search engines such as Google to locate websites that contain the information they need.
Include geographically focused keywords on your restaurant's page, as well as words that are most relevant to the cuisine you offer. This will increase the chances of being found if the correct keywords are typed into a search engine. The trick to improving your restaurant SEO by keywords is to find the right keywords that best describe your restaurant. There are numerous resources available online to assist you in compiling a keyword list. Use Google AdWords' Keyword Planner to research and recognize common keywords. To appear among the top results in your region, pay attention to local SEO for restaurants and make your content more localized.
If you serve Mexican food in Mumbai, for example, some of your primary keywords would include phrases like
Mexican cuisine. Mumbai is a city in India.
Mumbai Mexican cuisine
Mumbai's Mexican cuisine
Avoid keyword stuffing when doing SEO for restaurants; the optimal keyword density for a page should be 1-2 percent. It's also important that you keep track of the keywords you're aiming for. To keep track of which keywords your website ranks for, use tools like SEMrush and ProRank Tracker.
3. Listings in Directories and Search Engines
Starting your restaurant SEO with directory and search engine listings may be the simplest and most important step. Businesses can enter search engines like Yahoo, Google, and Bing's listing network by providing reliable and detailed details about their restaurant. The smaller directories compile their data from the larger ones, creating an integrated network of online directories. As a result, make sure your information is current in one of the larger directories, such as yellow pages, and keep track of the smaller ones to see if any improvements have been made. This is another strong local SEO resource for restaurants.
4. Having Titles That Are Descriptive
Use short, descriptive titles that fully describe your business. Many search engines show search results with names. This means that when someone types a search word into a search engine like Google, it will try to fit the query with the most appropriate title; thus, a succinct but crisp headline is critical. Consider what you would type into a search engine if you were searching for a restaurant. Keep it important to your content while also being succinct enough to draw people to your website. For eg, "Serving authentic Mexican cuisine in Mumba" would be an excellent description for the homepage of a Mexican restaurant in Mumbai.
5. Meta Description
When it comes to restaurant SEO, meta explanations can never be overlooked. The Meta description is a one- or two-line description that appears under the title in the search results. Its primary purpose is to provide sufficient information about your company and to increase the number of clicks on your website. Like we are using SEO services for restaurants this keyword is in our meta description.
The meta description should be short and catchy enough to entice people to click on the website link. The proper use of keywords allows the search engine to match you to the correct search question quickly. Since search engines will tend to pick up keywords from here, it should provide all relevant information that people might want to see while searching for a restaurant, such as a cuisine, place, or bar availability.
6. Eliminating Duplicate Listings
Under your restaurant's name, there might be some duplicate listings. To add credibility to your restaurant's online reputation, it's important to remove the fake listings. By registering and claiming your restaurant, you will get rid of them. This will help your restaurant's search ranking as well as its overall SEO.