FILL OUT THE FORM BELOW & ALLOW US TO TAKE YOUR SEO Services for Banking TO A WHOLE NEW LEVEL!
Any banking institution's success is dependent on attracting new customers and keeping existing ones satisfied. Banking has evolved into a fiercely competitive market, with customers increasingly seeing banks as SEO services for banking providers.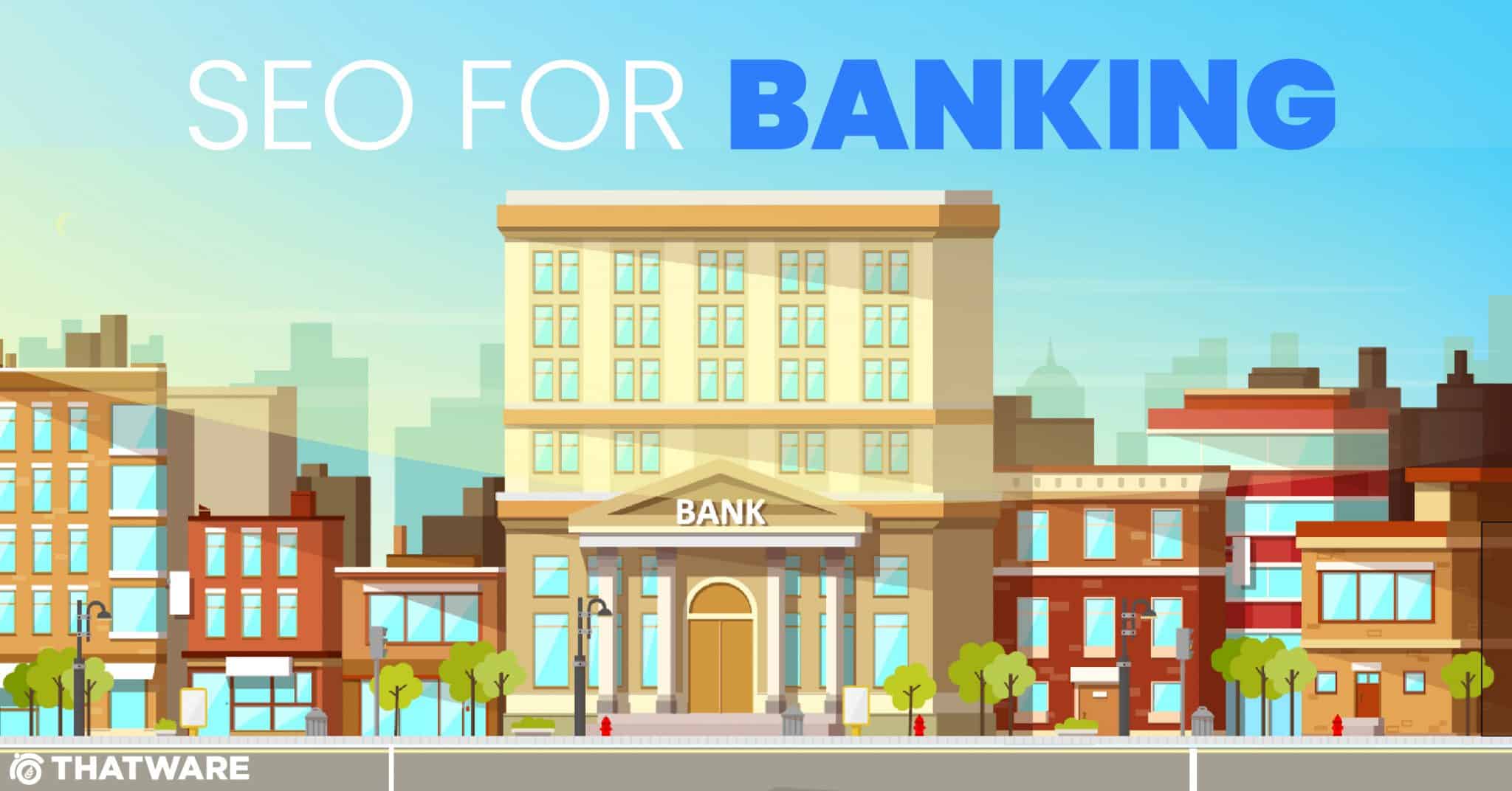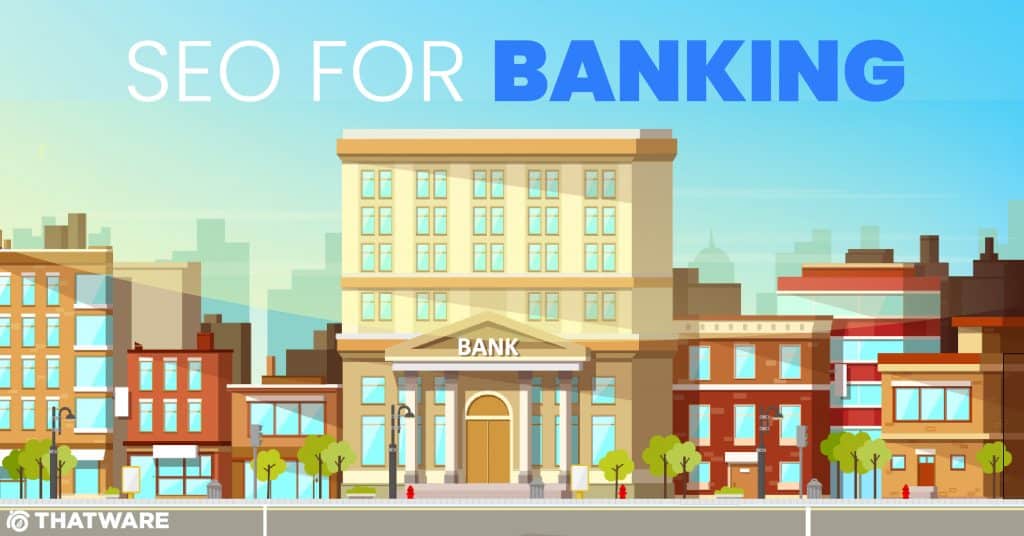 Banks are now focusing on providing consumers with personalised banking practices, greater accountability, and a variety of ad-hoc services. Since many banks are competing for the same consumer base, digital marketing is critical.
To ensure that your customer is aware of the benefits of your SEO Services for Banking, SEO and other digital marketing tactics should be considered as part of your top marketing arsenal.
The first step in assisting banking customers in making an informed decision. It should be to educate them about the plans, facilities, and deals available.
Is Search Engine Optimization (SEO) Essential for Banking Websites?
SEO Services for Banking is the right choice as it can generate more leads. It will give you a more favourable result as compared to any other standard marketing tactics.
If your banking website isn't ranking well on Google or isn't attracting visitors. You need to reconsider your SEO tactics and find out how to meet your objectives.
Proper SEO services for banking websites entails devising plans. And tactics will aid in improving rankings on Google's search result pages (SERP).
Since 90% of users click on the results appearing on the SERP's first fold. Securing the top rankings on Google is critical for your website.
Why is SEO essential for banking websites?
It also means you're getting a lot of traffic and have excellent online exposure. Going through the Yellow Pages is obsolete, and banking customers prefer to search for answers on the internet. It's now all about digital marketing to spread the word about your company.
Put yourself in the shoes of one of your potential clients. Your prospects start looking for banks on Google in today's technologically advanced world dominated by the internet. The user can type "banks around me" into the search box and select the first result.
If you don't rank for a keyword with a monthly search volume of over 5,000, you're losing out on a significant number of leads. As a banker, you don't want these many leads to pass you up in favour of your rivals.
More Insights
Such a precarious situation can be avoided if you use SEO as one of your top marketing tactics for your banking website.
If you believe that hiring SEO services experts for your financial institution is out of your budget, you can still hire SEO services for banking providers.
An SEO agency will assist your bank's overall SEO strategy by providing experience in many areas of optimization. Hiring SEO experts for each of these specialities could limit your scalability.
Any user who searches near your location for keywords like "best banks," "banks with the best interest rate," and so on may be a potential customer.
You should be aware that tens of thousands of bank websites are available on the internet. You must ensure that your services are one-of-a-kind and that the content on your website meets the needs of potential customers. This will make your website stand out from the competition.
This is where good SEO techniques come in handy. Your future buyers can quickly find your site at the top of Google if you use powerful digital marketing techniques.
If your bank's website does not appear in the top 10 results on Google, only 10% of visitors can proceed to the second or third page of results. As a result, your SEO tactics must aim for the first page of the search results.
Banks may use a variety of SEO strategies.
Getting the Most Out of Your Keywords:
Before you embark on some other website marketing campaign, consider the keywords that will propel your bank to the top of Google's search results.
To come up with a definitive keyword plan, you'll need to conduct an extensive audience study. Potential buyers looking for long-tail keywords online can be found with a well-thought-out keyword strategy.
Keyword analysis can be done with tools like Ubersuggest, Ahrefs, or SEMRush. These tools will provide you with keyword suggestions as well as show you which keywords your rivals are using to rank on Google.
Choose Keywords Wisely
Make sure the keywords you choose have a high search volume and low competition. It may be difficult to narrow down this window, but with enough patience and determination, you will be able to come up with a long list of keywords that will work for you.
It's time to put your keywords on your page once you've come up with a list that will fit with your website. This does not, however, imply that you use too many keywords.
Avoid stuffing keywords into the text of your website because this will get you blacklisted by Google, and the only thing worse than not being ranked is being blacklisted.
Don't use keywords for SEO purposes; use them in places where they make sense. Incorporate the keywords into your content.
Creating Interesting and Exclusive Content:
It's critical to have high-quality content that provides informational value to the customer if you want to secure top Google rankings and drive targeted traffic to your site.
You can post financial advice on your banking website's blog and the advantages of using your bank's services.
Readers who are new to your site and others who want access to additional information that they might not find on your blog page will benefit from posting Frequently Asked Questions.
Your content should be one-of-a-kind, inventive, and useful to the audience. The more pages and content you have on your blog, the more visitors you'll get.
Mobile Adaptability
Responsive websites are the rule, and Google finds them to be one of the foundations when rating websites. Google has announced that its crawlers are now indexing mobile versions of websites.
This simply means that sites that are not sensitive to various devices, such as smartphones and tablets, end up on the Google search's inner pages.
Many people already use their smartphones for everything from hiring a taxi to looking up the location of their nearest bank. As a result, you should take advantage of this technology and make your website mobile-friendly.
Making sure your website is optimised for mobile viewing will help it rank higher in Google's search results.
Infographics are visual representations of data.
Customers enjoy striking visuals. And if you post multimedia tools like photographs, videos, and clever infographics, they will visit your website.
This will work in your favour because if well-known websites connect to your site. Your site's reputation will rise as well. Since you're linking to better websites, creating genuine backlinks would also help Google find your pages more easily.
To know more information about SEO services for banking, get in touch with ThatWare.