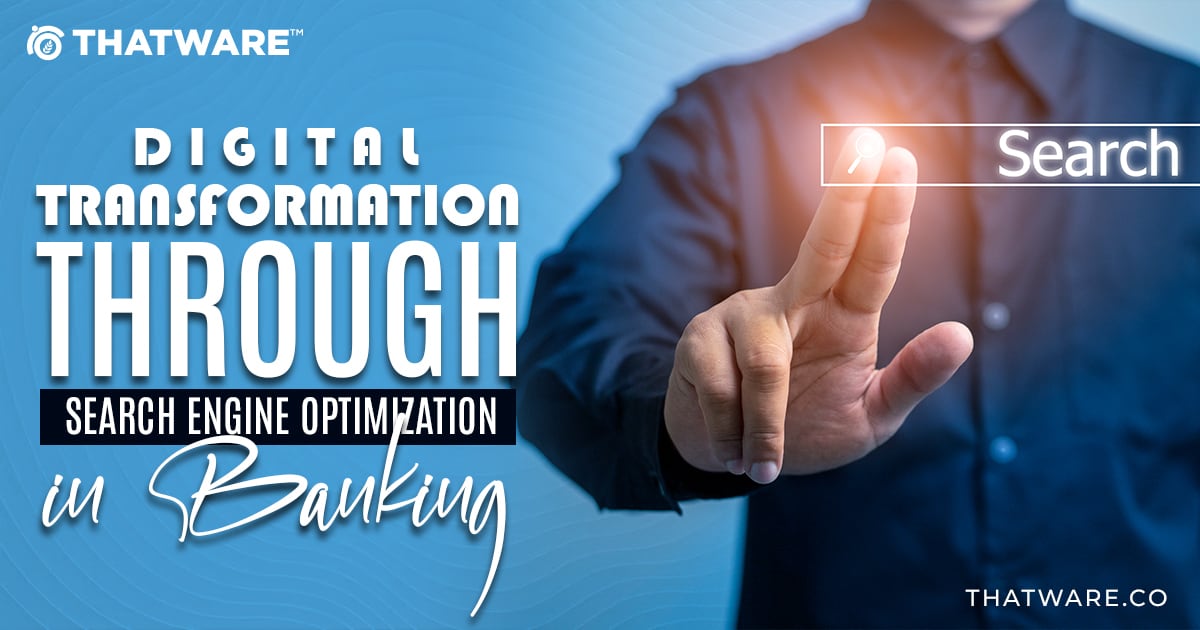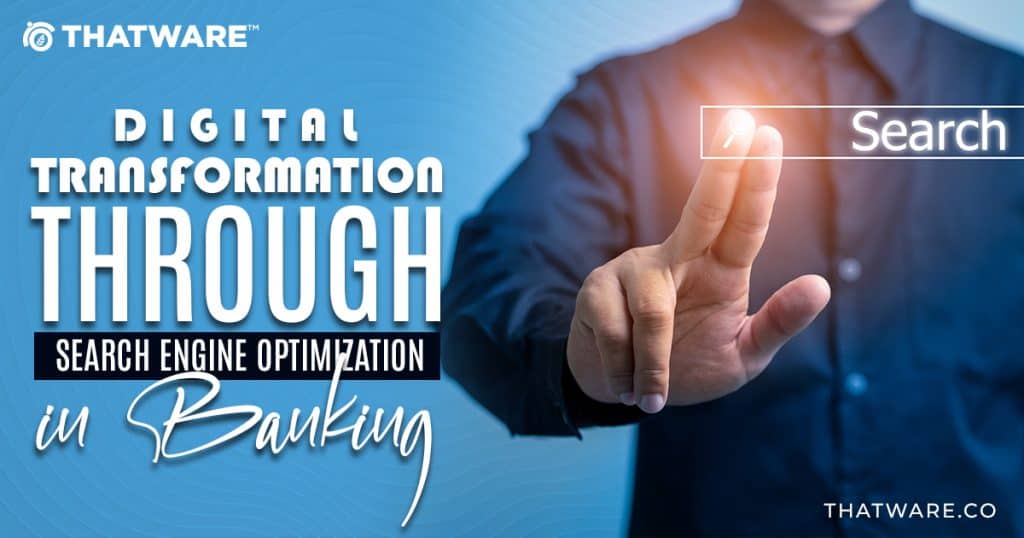 Gone are the Days of Traditional Banking.
As per Google's Keyword Planner, the number of searches happening for "online bank account opening" is in the 100k range. As a bank, if you are not ranking for these search terms you are potentially losing out on too many customers.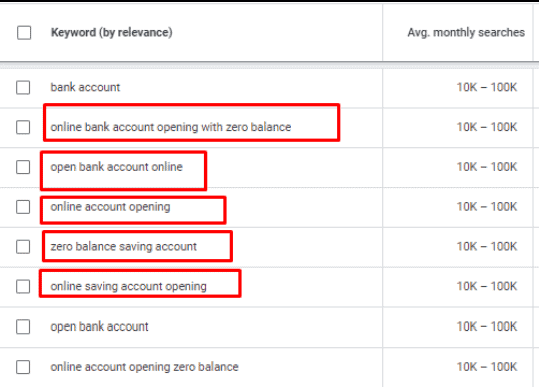 As per the statistics from Forbes mobile banking seems to be the dominant form of banking in 2023. More and more people are shifting towards convenient banking systems and mobile banking and online
banking is still the top channel for doing reliable banking.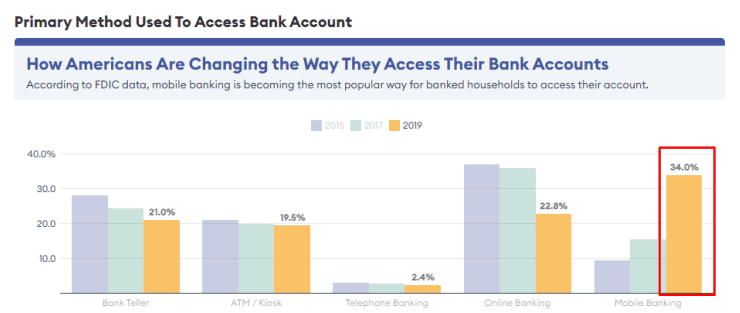 ⭐️Evolving Customer Needs
With the onset of Covid 19, Customers' informational needs and the ways in which appointments, consultations, transactions, and contracts were handled and changed almost overnight.
Adobe's survey also found that 61% of retail banks said legacy systems were a top challenge holding their marketing and customer experience organizations back (followed by workflow issues for 44% and a
lack of digital skills/capabilities for 42%).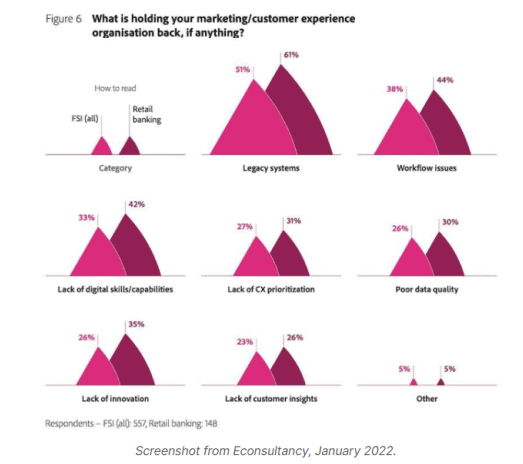 ⭐️Security Concerns with Traditional Banking
With the evolution of advanced security features like OTP verification, fingerprint and face unlock, Online or mobile banking apps can provide a secure channel of banking that customers trust.
Such levels of security are only available when Banks develop and adopt Digital Assets like:
Mobile Apps
Websites
SMS Banking Functionality
Whatsapp and Chat based Banking
⭐️What Does Digital Transformation Include?
⭐️Creation and Optimization of Digital Assets
Website
Mobile Apps
Web Apps
Social Media Channels
Digital PR
⭐️Digital Marketing Channels and Strategy
Priority Acquisition Channels By Order
Search Engines Organic
Search Marketing (Advertising)
Interruption Marketing
Social Media Organic
Digital PR
Social Media Advertising
⭐️Start with the Basics
⭐️Make sure your bank website is indexed
Under Search Console > Pages section you should be able to see the number of pages Indexed and Not
indexed currently by Google.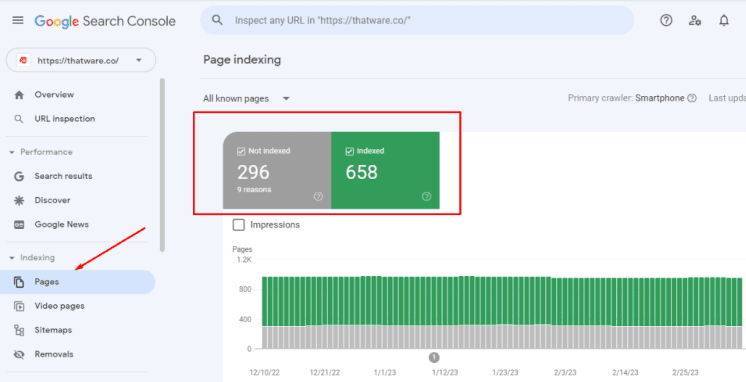 ⭐️Make sure the Website is Mobile Responsive
Under Search Console >Experience > Mobile usability section you should be able to see the number of pages Indexed and Not indexed currently by Google.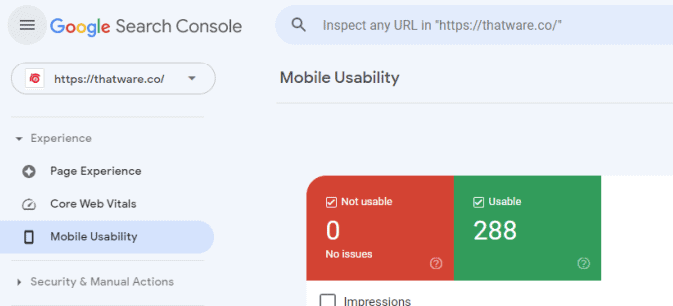 ⭐️Best Practices to make Website Mobile Optimized
Use a responsive design: Use a responsive design that adapts to different screen sizes, so your website can be easily viewed on any device.
Optimize images: Optimize images for mobile devices by reducing their size without compromising quality. This helps your website load faster on mobile devices.
Use legible font sizes: Use a font size that is easy to read on smaller screens, typically 16px or larger.
Keep menus simple: Use a simple menu structure that is easy to navigate on a small screen.
Simplify content: Simplify your content and remove unnecessary elements that may clutter the screen on a mobile device.
Minimize page load times: Minimize page load times by optimizing your website's code and using caching techniques.
Use large touch-friendly buttons: Use large buttons that are easy to tap on a small screen, with enough spacing between them to avoid accidental clicks.
Avoid using Flash: Flash is not supported on many mobile devices, so avoid using it.
Test your website: Test your website on multiple mobile devices to ensure it looks and works as expected.
Consider mobile-first design: Consider designing your website with mobile devices in mind first, rather than designing for desktop and then adapting for mobile.
⭐️Develop a Content Strategy that Shares Value
Let us look at the content strategy of Bandhan Bank. Heading over to the news section of their website, the
The current Content Marketing Strategy of Bandhan revolves around two verticals:
Press Releases
Thought Leadership Articles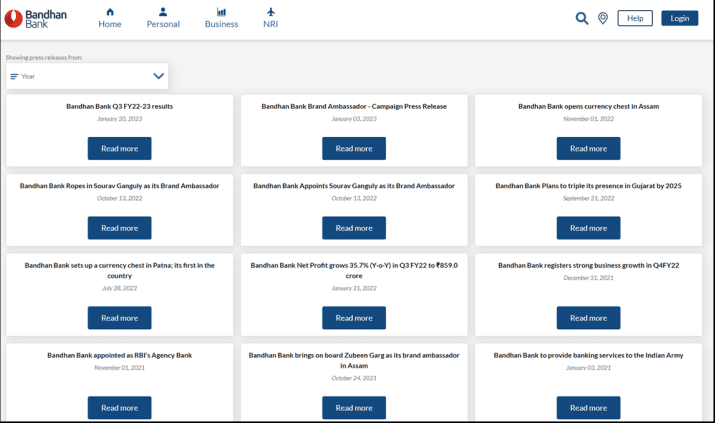 What's the Problem with that?
While Thought Leadership articles may attract some businesses, the majority of people from any background don't care about a Bank's Press Release or this category of articles.
Let's look at the top-performing articles of HDFC Bank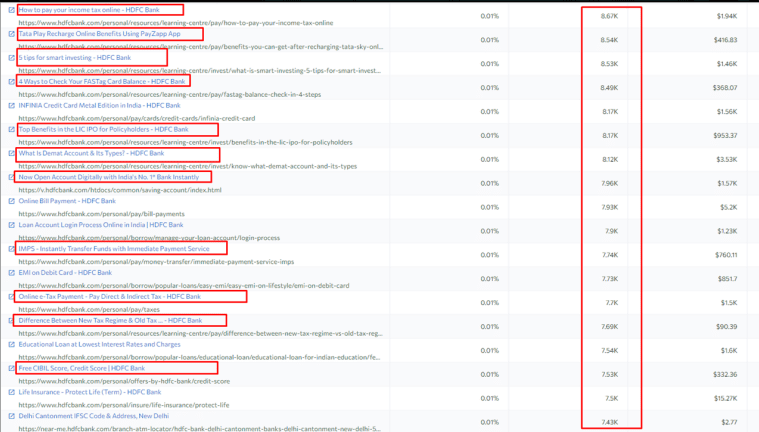 ⭐️Observation
HDFC Bank follows a content marketing strategy that focuses on the upper level of the Buyer's Journey. That is people who are seeking information.
Hence it's crucial to focus and create informational-rich content on various topics involving Banking and its various aspects.
Typically we should focus on the following modifiers:
How, When, What, Where
⭐️What's the Benefit?
Google considers Banking and Finance as "Your Money, Your Life" YMYL Topics and hence, Google wants to know you are a trustworthy resource for financial content before showing your content to its users.
Helpful content that answers general search queries can help establish trustworthiness for the entire Website.
⭐️Best Practices
Get your content written by experts and give a citation to the author's profile or social media page.
Google can recognize the author's expertise by looking at the linked profile. If the author already has an established knowledge graph, that greatly improves the trust quality rating of the content.
Also, include citations to important resources and get backlinks from high-quality relevant sources.
⭐️Make sure your Website is Loading Fast!
Why does it Really Matter?
Google Says Page Speed Is a Ranking Factor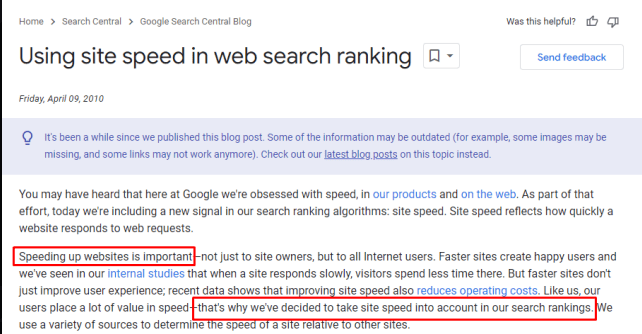 ⭐️Best Practices to Improve Site Load Speed
Here are some of the recommendations to improve Website Loading speed:
Use a CDN
Optimize images
Minify CSS and JavaScript files
Reduce the number of HTTP requests if possible
Use browser HTTP caching
Minimize the inclusion of external scripts
Reduce and Eliminate unnecessary redirects
⭐️Preventing Index Bloat by Eliminating Irrelevant Search Results from Appearing in Search Engines
What is Index Bloat? Concept of Crawl Budget

Index Bloat is a condition where the majority of your indexed or submitted webpages are non-valuable
pages which need not be indexed.
As a search engine Google relies upon Bots to crawl, index and draw information from millions of
Websites in the Google SERP. In such a case if Google or any search engines are served non-valuable
irrelevant pages that get indexed then Google deems the website as spammy and may defer the number
of crawlers that it might dedicate to that Website.
Let's See What Google Says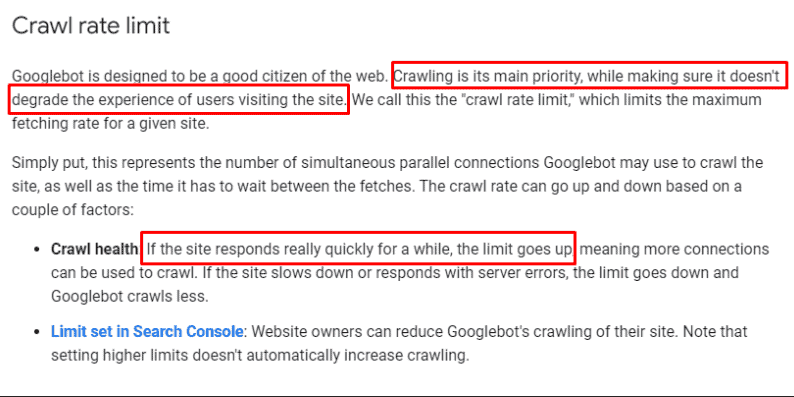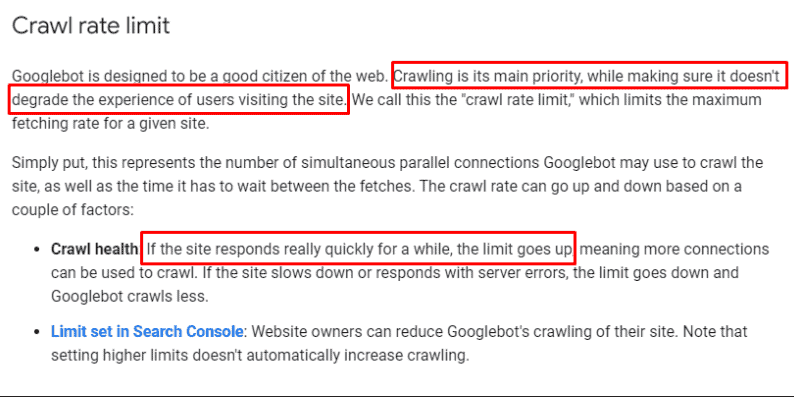 Reference > https://developers.google.com/search/blog/2017/01/what-crawl-budget-means-for-googlebot
We performed a Live Crawl of 500 URls for rnsbindia.com
Here's a Result from the Crawl Data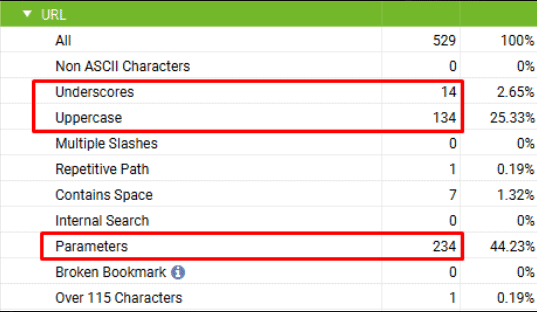 As seen from the screenshot taken from Screaming Frog which is a Premium SEO Crawler, we found that more than 50% of the served content consists of Parameterized or Improper URL Structure.
Such kinds of URLs are not deemed unique or valuable to Google as parameterized URLs are dynamic in nature and may lead to crawl errors.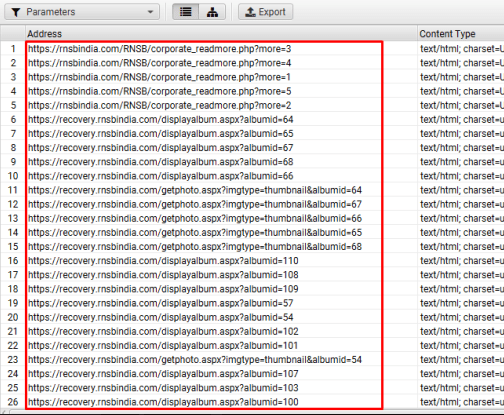 Looking at the URLs one can speculate that these URLs are unoptimized category pages and internal pages appearing due to internal navigation or search functionality.
These are unwanted URls and are generated due to the presence of Faceted navigation and session
identifiers and other types of deep site navigation like internal searches.
These must be disallowed from Crawling.
⭐️Another Result
We performed a Live Crawl of 15000 URls for indianrailways.gov.in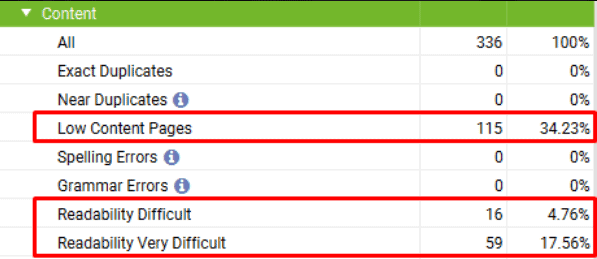 More than 34% of Website URLs serve Low content pages, which are definitely not endorsed by Google or any other Search Engines. Also, 20% of the web pages have low readability scores.
These types of content directly contribute to a Low user experience and must be fixed
or disallowed from Crawling.
⭐️Recommended Actions to Prevent Index Bloat and Website Crawl Budget
Using 410 Status Codes
Using 301 Redirects
Using Rel=Canonical Tags to resolve duplicate content
Declaring Crawl Behaviour using URL Parameter Tool
Robots.txt optimization
Using No-Index Tags
Password protecting internal files and assets in server.
Removing URLs from Search Using the Removal Tool.
⭐️Meta Data Optimization
⭐️What is Website Meta Data?
Website Meta Data includes elements like Page Title tags, Meta description and H1 Tags that
help improve the relevancy of the Website as per the search query.
H1 Tags and Title Tags are directly related to determining relevance and hence must be optimized for
ranking for the target keywords.

⭐️Is it a Ranking Factor?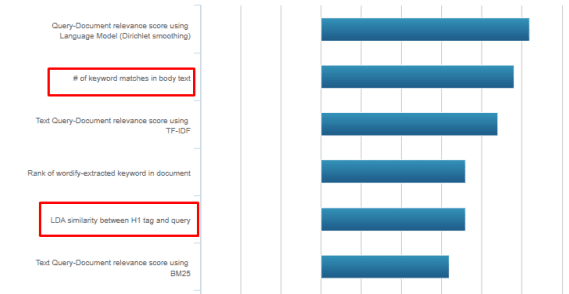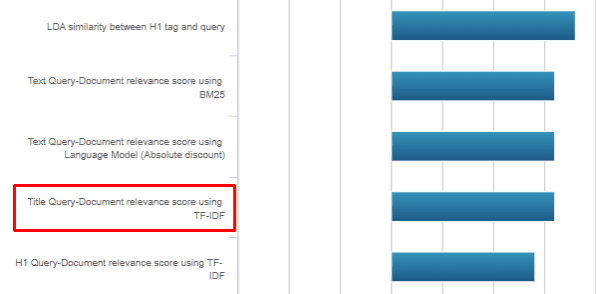 As per a recent experimental study by Moz, Title Tag – Document relevance and H1 Tag – Query
Relevance was found as one of the top factors influencing the search engine rankings of web
pages.
Reference > https://moz.com/search-ranking-factors/correlations#2
⭐️Improving Overall User Experience
What Do We Mean by User Experience?
Bounce Rate
Session Time
Pages/Sessions
Average Engagement Rate
The site User experience refers to the overall page experience of a user that lands on a website.
This primarily is determined by whether the user is satisfied with the content of a landing page and is
not required to visit any other page to satisfy his/her intent.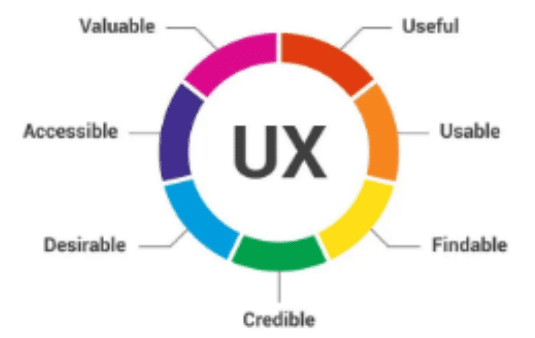 User Experience is measured by the following KPIs:
Bounce Rate
Session Time
Pages/Sessions
Average Engagement Rate
⭐️Improving Overall User Experience
Is it a Ranking Factor?
Although individual verticals like Core Web Vitals and Readability, these influence metrics like
Session times and Engagement Rate ultimately influences Dwell Time.
Statistically, it has shown Moz that Dwell Time does influence search engine rankings.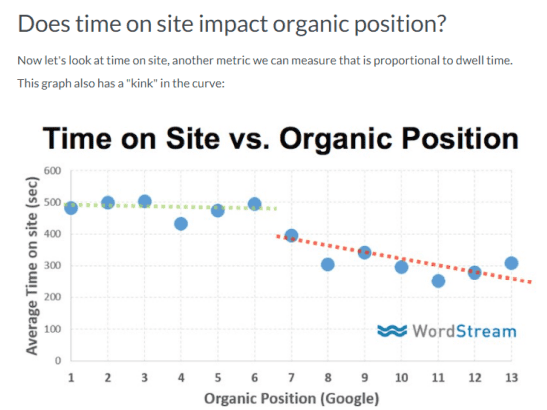 More the Dwell Time better the search ranking
Reference > https://moz.com/blog/do-website-engagement-rates-impact-organic-rankings