Search Engine Optimization Helps in Delivering Fast Loading Websites.
⭐️Why does it Matter?
In today's digital age, having a strong online presence is critical for the success of any business, especially small businesses and rising entrepreneurs. Search Engine Optimization (SEO) is one of the most effective ways to improve online visibility and drive traffic to a business's website. In this blog post, we will discuss why SEO is important for small businesses and rising entrepreneurs and how it can benefit their growth.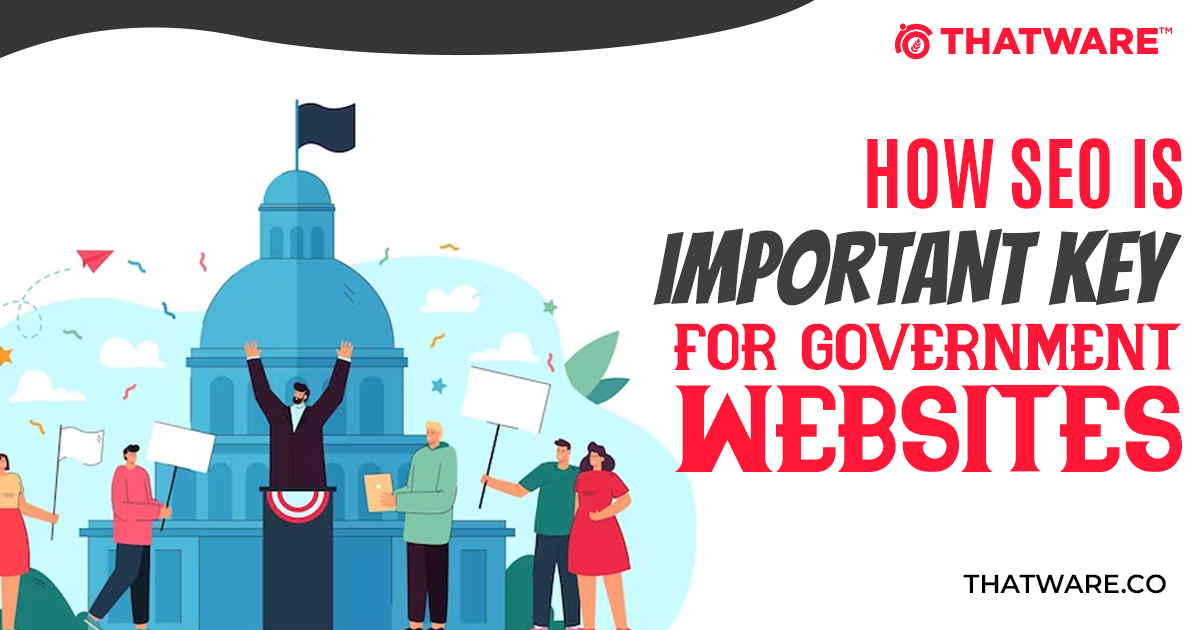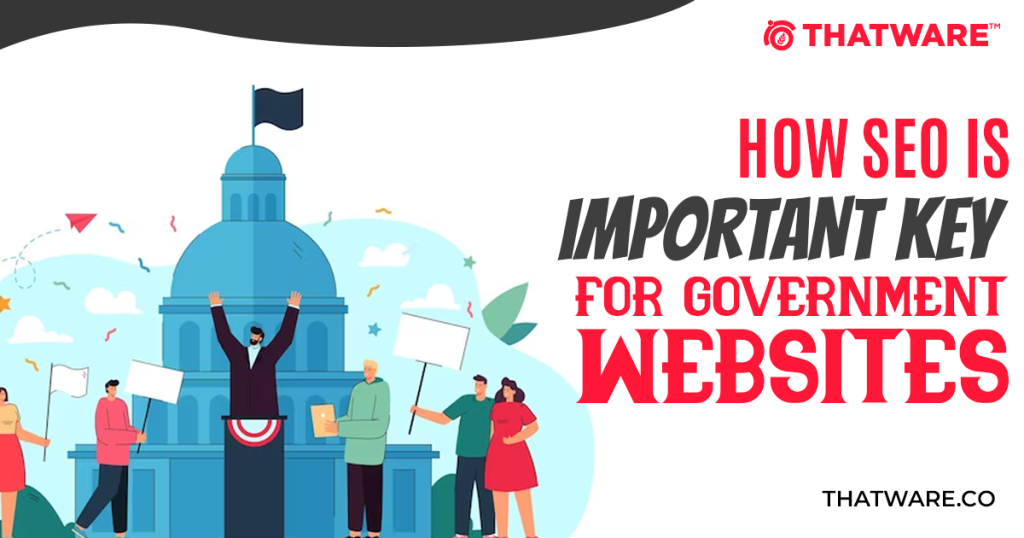 Google Says Page Speed Is a Ranking Factor.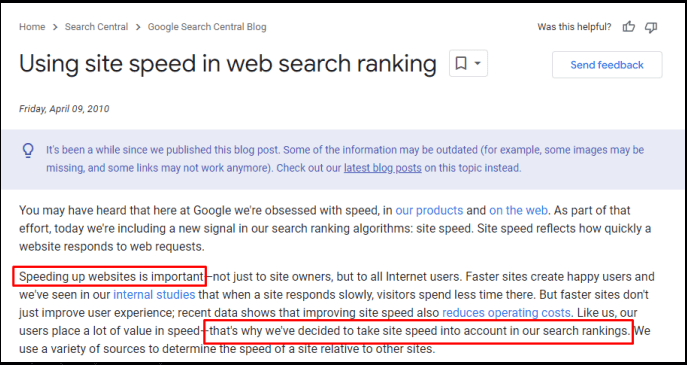 We analyzed the Page Loading Speed of 3 Government Sites.
Website Tested: msme.gov.in


Website Tested: pensionersportal.gov.in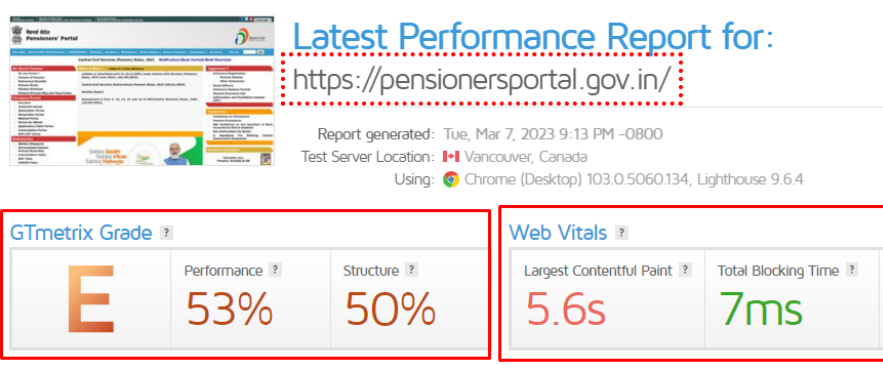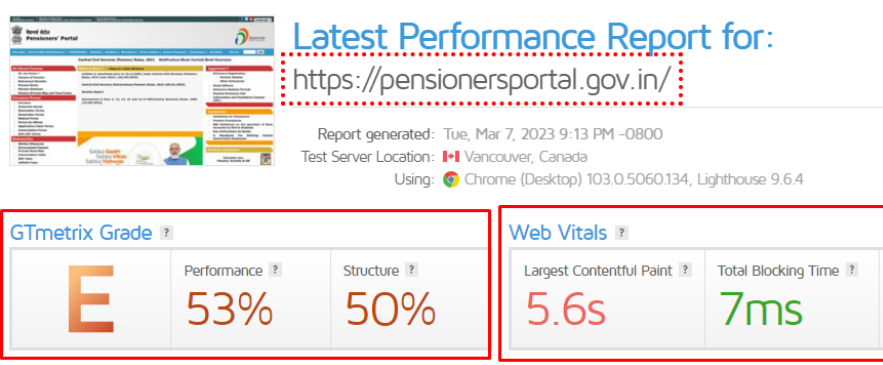 WebsiteTested: indianrailways.gov.in


Conclusion
In all the Above Cases instances we see major government websites exhibiting poor website performance standards. Here are some of the recommendations to improve the Website Loading speed:
Use a CDN
Optimize images
Minify CSS and JavaScript files
Reduce the number of HTTP requests if possible
Use browser HTTP caching
Minimize the inclusion of external scripts
Reduce and Eliminate unnecessary redirects
Preventing Index Bloat by Eliminating Irrelevant Search Results from Appearing in Search Engines
⭐️What is Index Bloat? Concept of Crawl Budget
Index Bloat is a condition where the majority of your indexed or submitted webpages are non-valuable
pages which need not be indexed.

As a search engine Google relies upon Bots to crawl, index and draw information from millions of
Websites in the Google SERP. In such a case if Google or any search engines are served non-valuable
irrelevant pages that get indexed then Google deems the website as spammy and may defer the number
of crawlers that it might dedicate to that Website.
Let's See What Google Says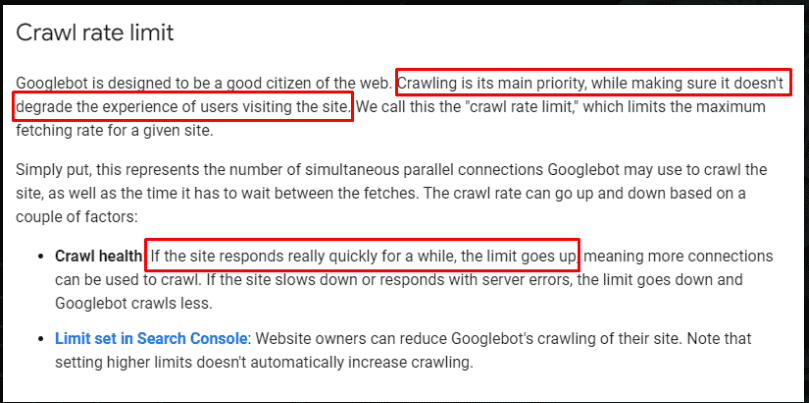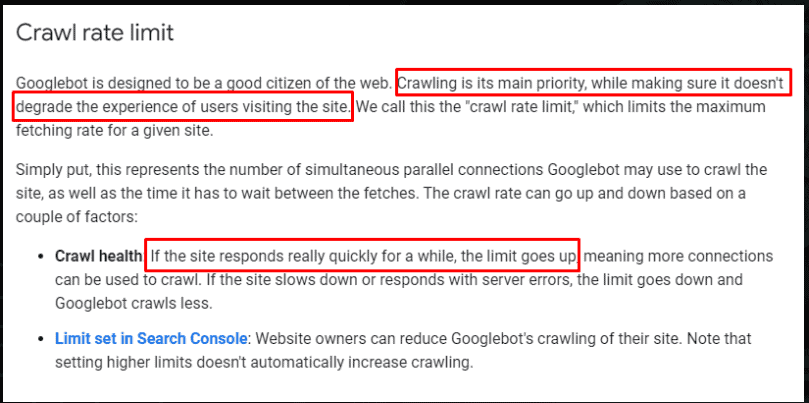 Reference > https://developers.google.com/search/blog/2017/01/what-crawl-budget-means-for-googlebot
We performed a Live Crawl of 15000 URls for indianrailways.gov.in
Here's a Result from the Crawl Data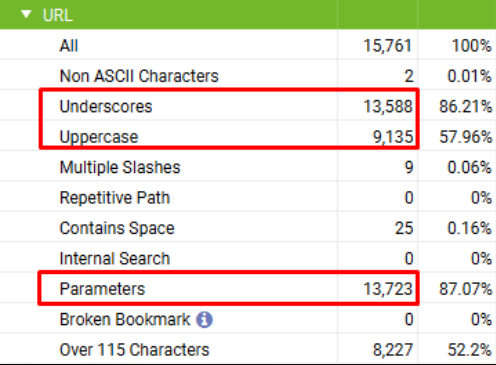 As seen from the screenshot taken from Screaming Frog which is a Premium SEO Crawler, we found that more than 80% of the served content consists of Parameterized or Improper URL Structure.
Such kinds of URLs are not deemed unique or valuable to Google as parameterized URLs are dynamic in nature and may lead to crawl errors.
Here's a Result from the Crawl Data

Looking at the URLs one can speculate that these URLs are unoptimized category pages and
internal pages appearing due to internal navigation or search functionality.
These are unwanted URls and are generated due to the presence of Faceted navigation and
session identifiers and other types of deep site navigation like internal searches.
These must be disallowed from Crawling.
Another Result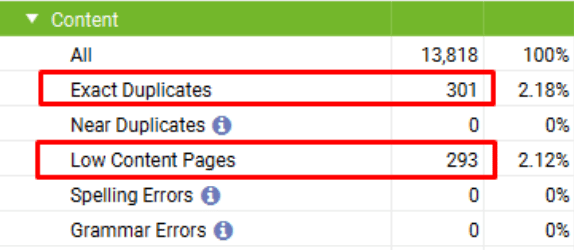 More than 4% of Website URLs serve Duplicate Content, which is definitely not endorsed by Google or any other Search Engines.
These types of content directly contribute to a Website's Spam Score and must be disallowed from Crawling.
⭐️Recommended Actions to Prevent Index Bloat and Website Crawl Budget
Using 410 Status Codes
Using 301 Redirects
Using Rel=Canonical Tags to resolve duplicate content
Declaring Crawl Behaviour using URL Parameter Tool
Robots.txt optimization
Using No-Index Tags
Password protecting internal files and assets on the server.
Removing URLs from Search Using the Removal Tool.
⭐️Meta Data Optimization
⭐️What is Website Meta Data?
Website Meta Data includes elements like Page Title tags, Meta description and H1 Tags that help improve the relevancy of the website as per the search query.
H1 Tags and Title Tags are directly related to determining relevance and hence must be optimized for
ranking for the target keywords.
⭐️Is it a Ranking Factor?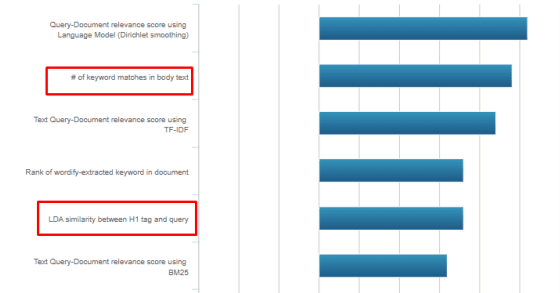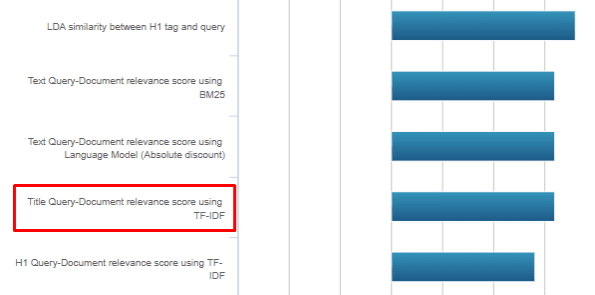 As per a recent experimental study by Moz, Title Tag – Document relevance and H1 Tag – Query
Relevance was found as one of the top factors influencing the search engine rankings of web
pages.
Reference > https://moz.com/search-ranking-factors/correlations#2
⭐️Optimizing for Search Intent
Search Intent Optimization means optimizing one's content marketing strategy in a way so that the right type of content is served for the right search query.
Here's a simple example to explain the same.
How many times do people search for information on pandemic dispositions in your city? Tax information? Touristic facts or places?
And how many times does a Government Website Shows up to satisfy the searcher's intent?
The answer is close to none.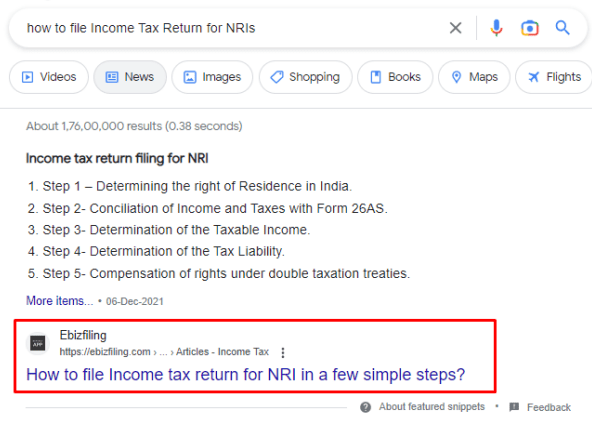 We searched for a commonly searched term like "how to file income tax return for NRIs". And we can
see the Government Website appears painfully at the 6th Position.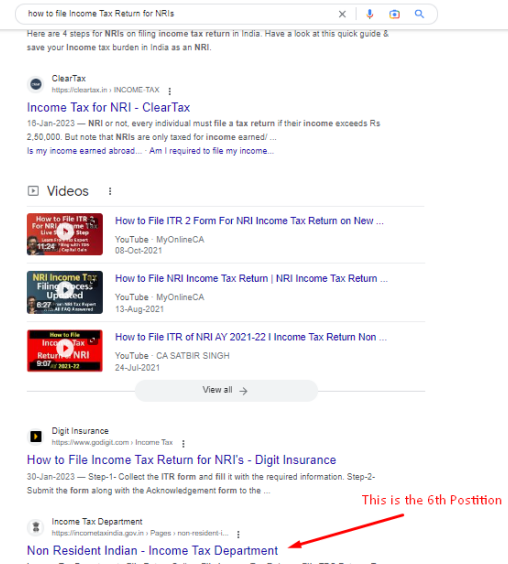 And that is the result for https://incometaxindia.gov.in/
Which is supposed to be one of the strongest government websites from an SEO Standpoint since all Tax Returns, whether individual or Agencies have to file through this website.

⭐️What does Search Intent Optimization Do?
Search intent optimization is the practice of developing the Right Type of Content to rank against the right type of search query in order to satisfy its intent.
⭐️WHAT WE DID TO SATISFY SEARCHER'S INTENT
We Focus on the 3C's of Search Intent.
1. CONTENT TYPE
2. CONTENT FORMAT
3. CONTENT ANGLE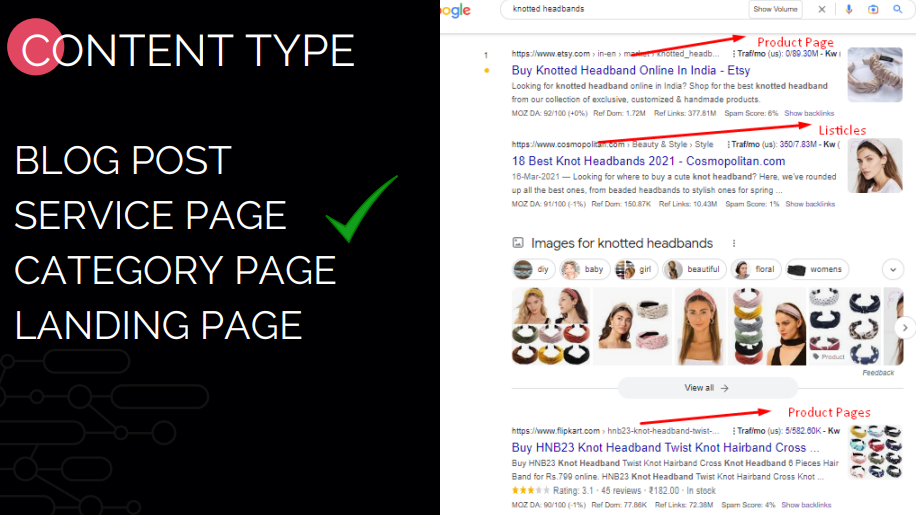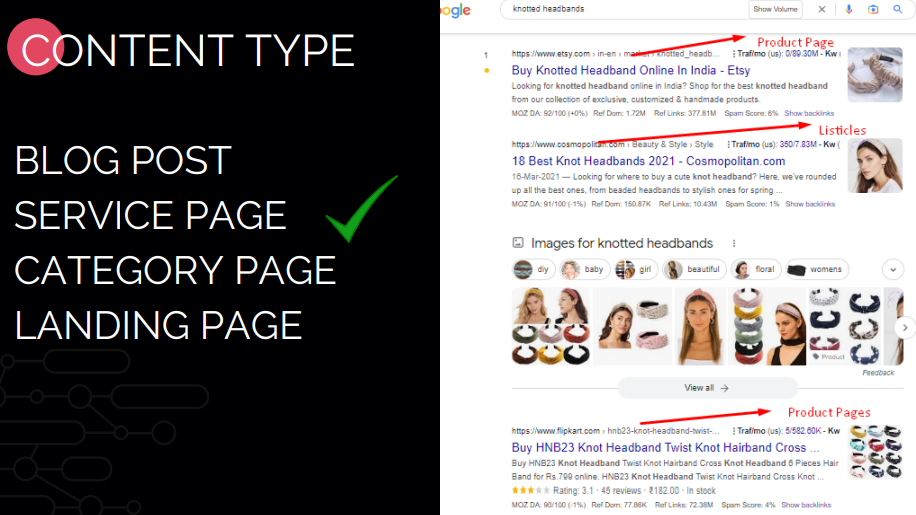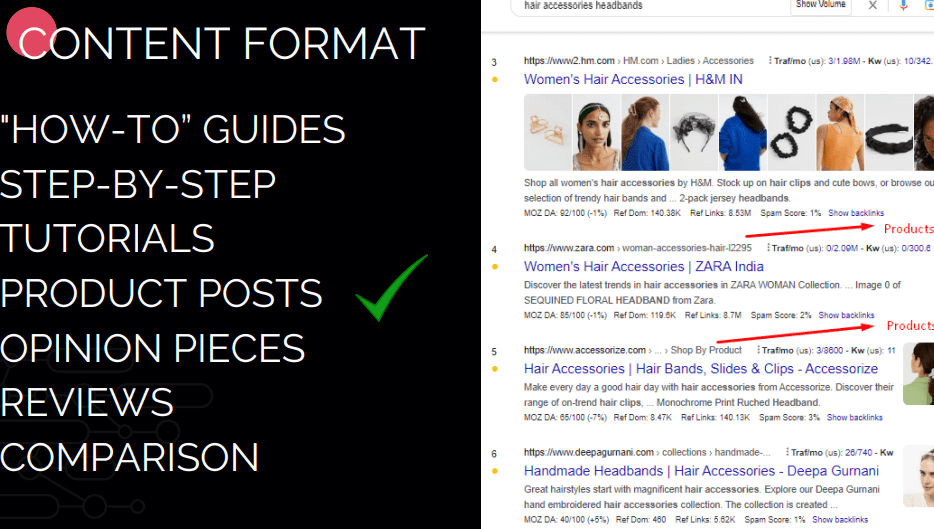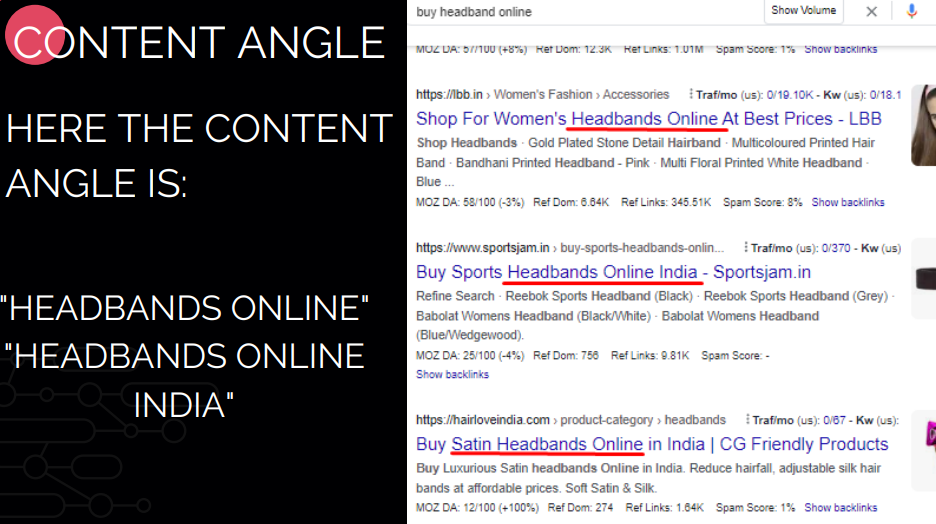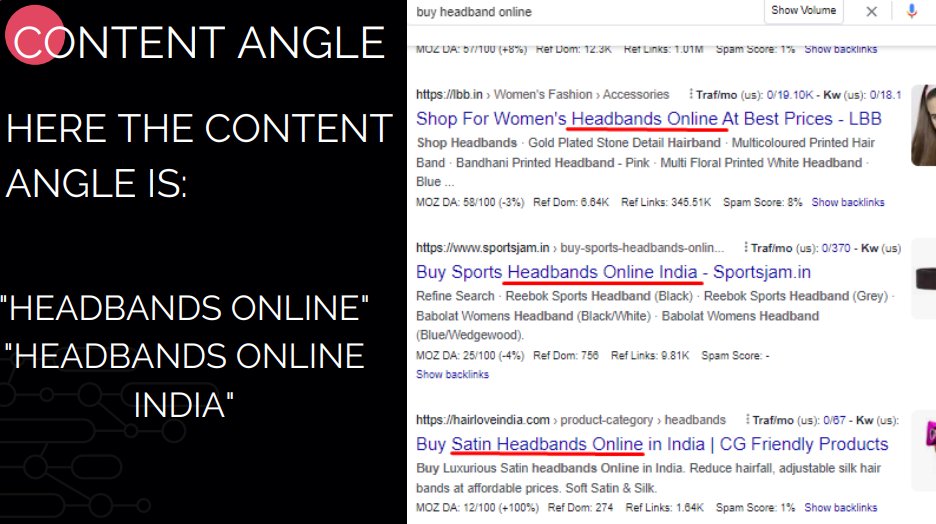 ⭐️Benefits of Search Intent Optimization
⭐️Reduction in public attention costs
A properly SEO Optimized content strategy helps in developing content that satisfies the user's
search query.
Developing content that answers questions is the best way to acquire more users and customers
and gather interest in a brand. Being a Government website automatically eliminates all
trust issues and draws in users to the more functional pages.
⭐️More Coverage in Rural/Remote Areas
One of the Best aspects of Search Intent Optimization is the ability to target each and every specific location and rank in Google for location-based searches by developing highly targeted
local content.
The screenshot aside explains how a notary service agency ranks for multiple local terms by developing location-based pages.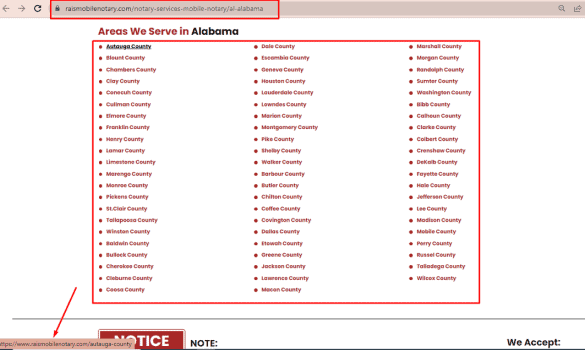 ⭐️Improving Overall User Experience
What Do We Mean by User Experience?
The site User experience refers to the overall page experience of a user that lands on a website.
This primarily is determined by whether the user is satisfied with the content of a landing page and is
not required to visit any other page to satisfy his/her intent.
User Experience is measured by the following KPIs:
Bounce Rate
Session Time
Pages/Sessions
Average Engagement Rate

⭐️User Experience is a Broad Term that can be divided into 4 Verticals
Core Web Vitals
Mobile Usability
Readability
Ease of Navigation
Let's Test Each of these Verticals for two important Government Websites:
Indian Railways:
https://indianrailways.gov.in/
US Railways:
https://www.transportation.gov/railroads
⭐️Core Web Vitals Test:
indianrailways.gov.in

www.transportation.gov/railroads

Core Web Vitals measures 3 metrics that determine the overall usability of a website for the user.
As seen from the above screenshot, the second website is much more optimized in terms of Website Core
Web Vital performance than the Indian Railways website.
⭐️Mobile Usability Test
indianrailways.gov.in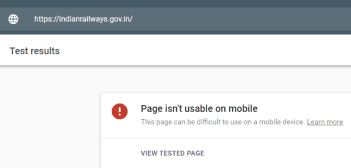 www.transportation.gov/railroads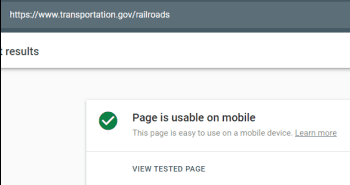 Mobile Usability tests the Website's ability to be compatible with all mobile devices
As seen from the above screenshot, the second website is much more optimized in terms of Mobile Usability than the first website.
⭐️Readability and Ease of Navigation
indianrailways.gov.in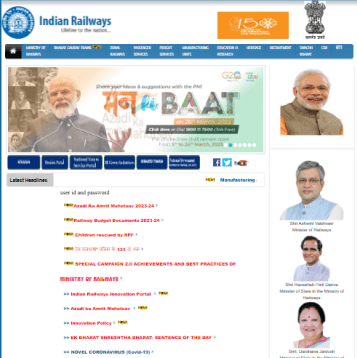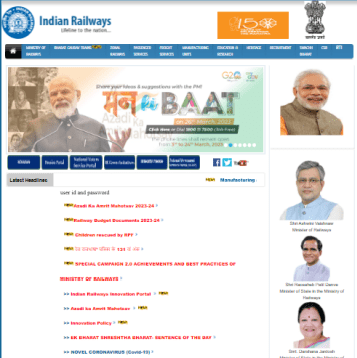 www.transportation.gov/railroads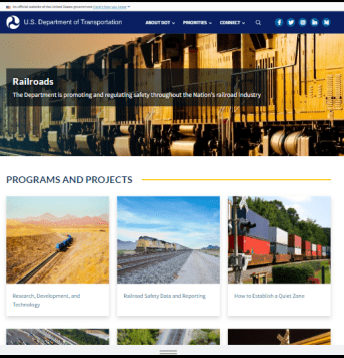 By simply looking at the website design and overall navigation it is clear that the second website is much
more visually soothing and easily navigable than the first website.
Is it a Ranking Factor?
Although individual verticals like Core Web Vitals and Readability, these influence metrics like
Session times and Engagement Rate ultimately influences Dwell Time.
Statistically, it has shown Moz that Dwell Time does influence search engine rankings.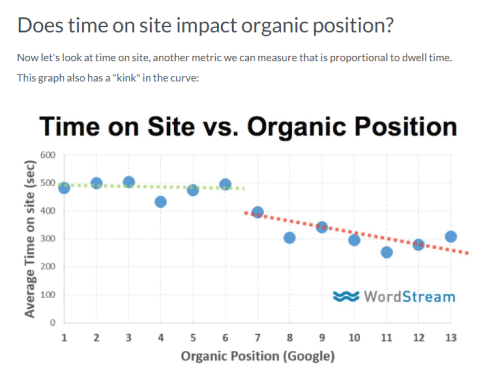 More the Dwell Time better the search ranking
Reference > https://moz.com/blog/do-website-engagement-rates-impact-organic-ranking