With the help of machine learning algorithms can numerically estimate the interest of an individual towards any entity. This is a complex procedure to find user interest.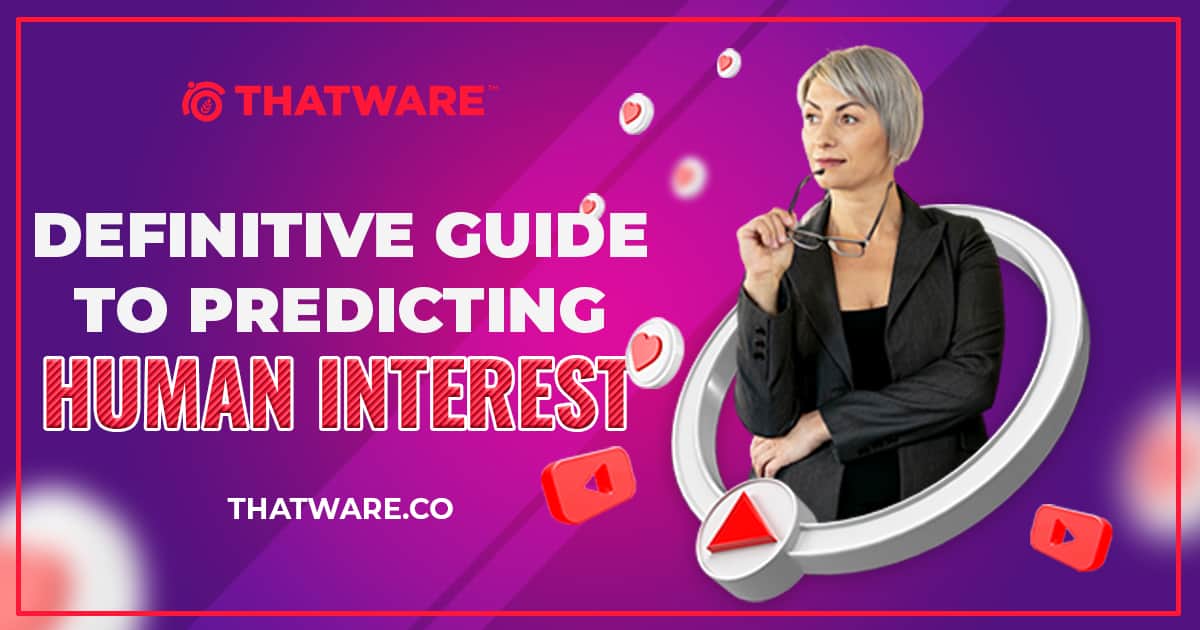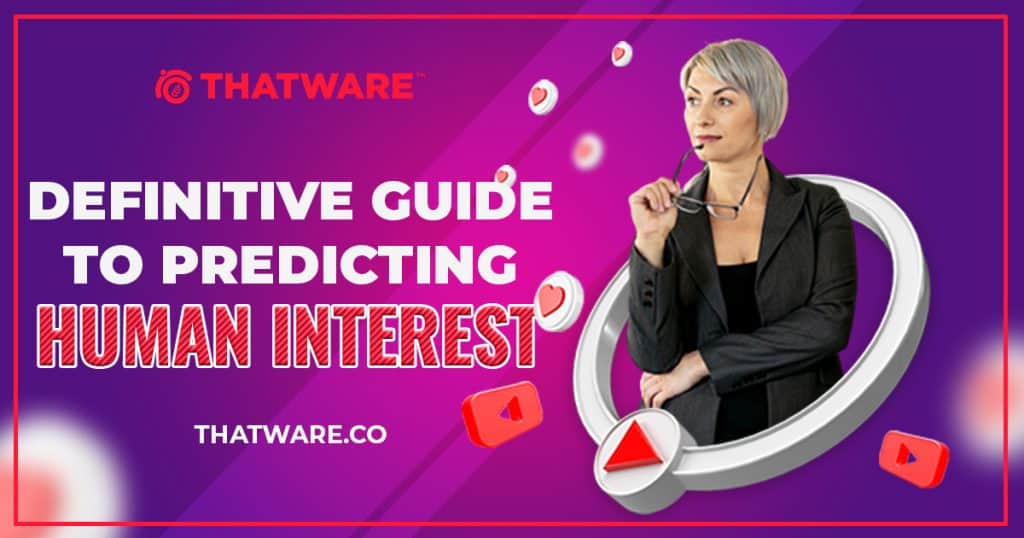 In SEO, we can find human interest with the help of the document Heat Map concept. We can easily find out the user interest from documents.
We have to select the competitor page's document along with the landing page & then need to check the term frequency between the documents.
The main benefit of this process is that it can compare the heatmap of competitors' landing pages and then optimize the changes based on the output.
Predicting Human Interests to scale traffic acquisition
It is counter-intuitive, but despite the complexity of interest as a quantifiable entity, advances in AI have uncovered several new ways of predicting Human behaviour and interest.
We saw a neural network train itself by constantly testing different data and extrapolating facts by processing huge data sets.
Google, Facebook and other popular platforms receive thousands of data inputs reflecting your behaviour every day. They all employ machine learning algorithms to predict a person's behaviour at a given time.
Benefits of Predicting Human Interest Personalization SEO
Let's familiarize ourselves with some cold hard facts!
#80% of frequent shoppers choose only the brands that offer at least some degree of a personalized experience,
#60% of millennials said they would not hesitate to share personal information in order to receive offers and messages to suit their personal interests.
#70% of brands that rely on advanced personalization bagged 200% ROI and more from their efforts.
#51% of marketers assert that personalization across multiple touchpoints increased ROI by 300% and more.
How to Incorporate Personalization into your SEO Strategy
Although the arsenal of tactics regarding personalization is vast… working on these three areas can certainly give you an edge in incorporating personalization into your SEO Strategy.
#Language Personalization
#Location-specific search personalization
#Search Intent Specification
What does Language personalization in SEO look like in Practice?
Referencing each language type to search engines using hreflang tags. So that the right content is shown to the right person.
Creating separate country-specific pages on separate subdirectories. Eg: /en-gb, /enus, /in
Translating main site content to official languages of the respective region for the respective subdirectories.
Location-specific search personalization
Creating Google My Business and Bing Places profiles and constantly optimizing them.
Creating location-specific landing pages, along with details like business details, hours, addresses and embedded maps of your location.
Not only are you targeting all your target locations but ranking for your target keywords has become much easier.
Tracking local and seasonal trends and blending suitable content to leverage seasonal spikes in traffic.
Search Intent Specification
In order to completely dominate search intent in a long term SEO strategy, we developed something called the Customer Journey Map.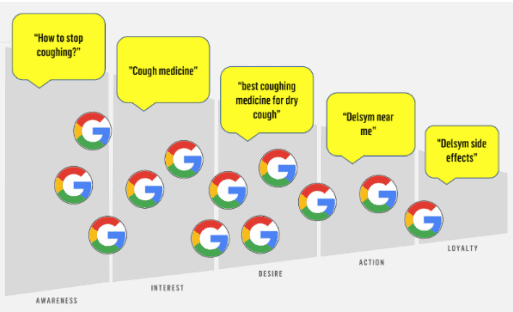 Different Search Intents and respective Keyword Modifiers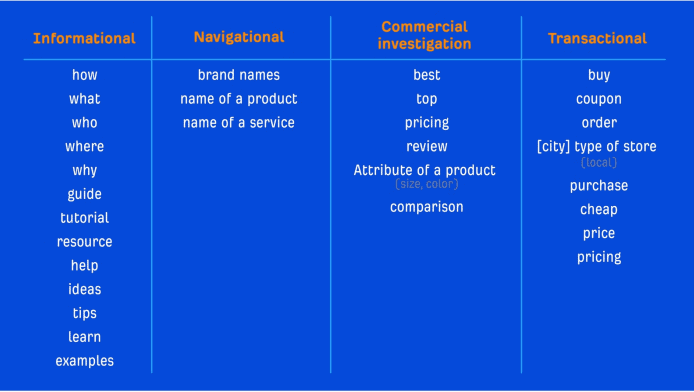 Process:
#Perform Keyword research to uncover all possible keyword ideas in our target niche.
#Map each keyword to its specific intent.
#Create appropriate content type to satisfy the specific search intent.


Results of Search Intent Optimization