For reaching and interacting with target audiences, digital advertising is a crucial marketing tool. However, as consumers' methods of finding and interacting with content become more sophisticated, native advertising offers businesses a fresh channel for spreading their message.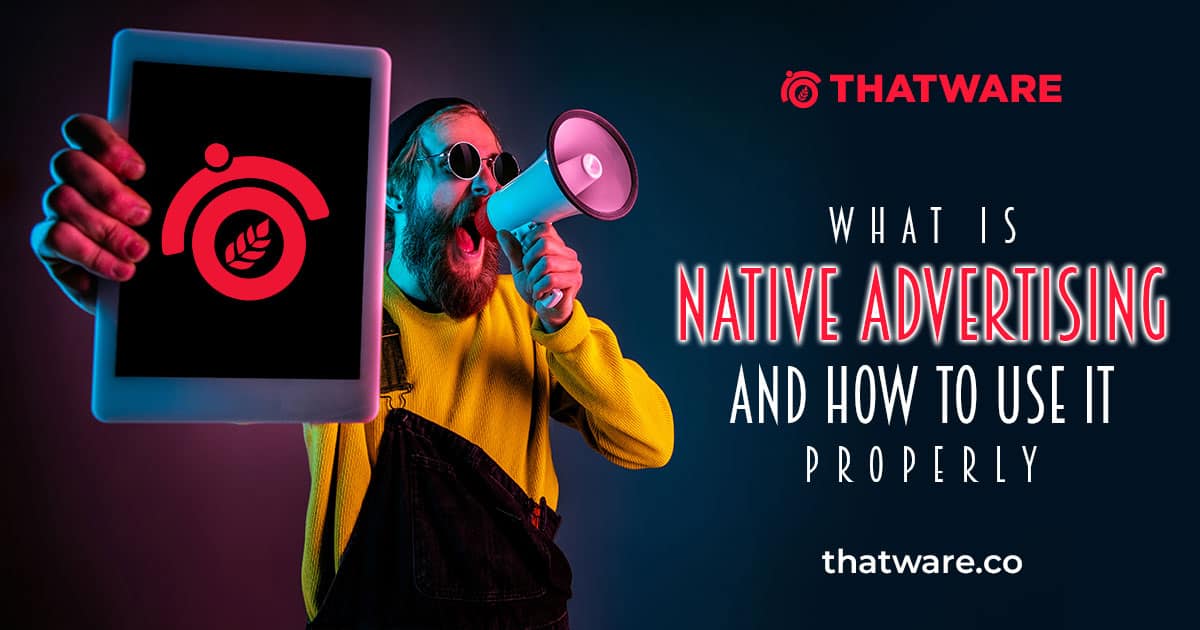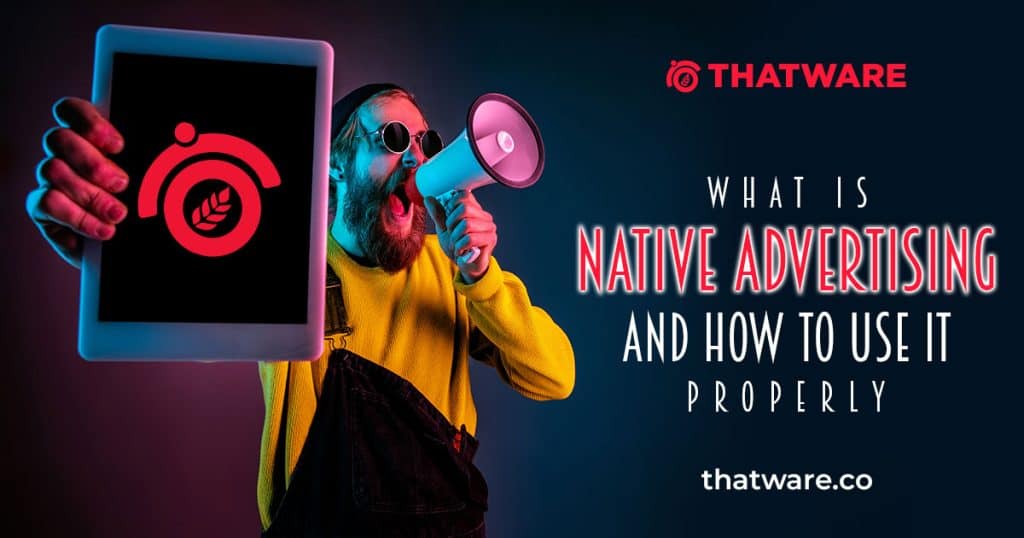 Below, we go over everything you need to know about native advertising, including what it is, why it's significant, how it functions, and how to use native ads to accomplish your marketing objectives.
⭐What Exactly Is Native Marketing?
Native advertising is described as "a type of paid media that fits the form and function of the user experience on the site or app in which they are placed" by Dan Greenburg, the founder, and CEO of Sharethrough. They are, in essence, ads that blend in.
You can find native ads on your favorite publisher's websites and social media platforms.
They are more contextual than other types of digital advertising since they blend in with the user experience (e.g., display and banner ads). Native advertisements mimic a medium's content's look, feel, and functionality, increasing the likelihood that your audience will trust them rather than being displayed across the top or off to the side of a web page.
Additionally, native ads are gaining popularity and now makeup almost two-thirds of all digital display ad spending. According to the most recent eMarketer report, native digital display advertising spending in the US is predicted to reach a new high of $41.14 billion in 2019.
⭐Six Common Types Of Native Advertising 
Native ads come in various formats, each with its advantages, just like other forms of advertising. The following six forms of native advertising have been recognized by the Interactive Advertising Bureau (IAB).
In-Feed Units
The scenario we described above is similar to in-feed native advertising units. These are in-feed units if you notice sponsored posts in your social media feeds or on a publisher's website (such as Forbes or Mashable). They are paid advertisements that run alongside editorial content such as articles or posts.
Because they are integrated into each website's distinct user experience, in-feed units appear differently on each site. For instance, the LinkedIn Sponsored Content in-feed ad units look like this:
Another well-liked form of advertising for search engines is native advertising. You're placing a bid for those top-of-the-page advertising positions. Since the top paid search results are designed to resemble the organic search results, they are technically native ad placements.
Native advertisements can also be found in recommendation widgets on publisher websites, social media platforms, and even search engine results pages. These advertisements for suggested additional content that you might enjoy are frequently found on the side of web pages or even at the end of articles.
You probably see promoted listings if you regularly shop online (like many of us). As an illustration, on Amazon.com, several sponsored listings appear when you search for new marketing books. They were created to look exactly like the organic listings, even though those publishers paid for those media placements.
Native Elements in Display Ad
This form of native advertising resembles every other online advertisement you might encounter. They might even be displayed in a banner or ad container. However, what distinguishes them as natives is their contextual relevance to the website they appear on and the content they appear next to.
For instance, Campbell's posted an in-ad unit for their recipe collection on allrecipes.com. The advertisement is contextually relevant to the page even though it doesn't resemble the recipes listed on the website.
Given the rate of technological advancement and the possibility of publisher alliances, the IAB's final category of native advertising leaves a wide range of options open. An illustration of a custom native ad is the development of a new Snapchat filter (below). Despite being a form of paid media, the filter blends in with the other Snapchat filters in the app's user interface.
⭐The Benefits Of Native Advertising
We now place much emphasis on content in our lives. We gorge on news stories, television shows, pictures, and social media posts from the moment we wake up until we say goodnight. The average US adult spends 12 hours and 1 minute per day consuming media, according to eMarketer. You did read that correctly.
Today's consumers have become accustomed to ignoring ads, and an increasing number of people are using ad blocking software to remove ads from websites because there is not enough time in the day to consume everything we have access to.
It is more difficult to ignore native advertising because it is specifically made to not look like an advertisement. Instead, it is intended to resemble the other page content. Customers engage with native ads 20–60% more frequently than they do with standard banner ads as a result.
Additionally, native ads may boost conversion rates. According to a Sharethrough study, native ads increase purchase intent by 18% more than display ads.
⭐Programmatic Buying And Native Advertising
With 65% of B2B marketers reporting that they currently buy or sell advertising programmatically, up from 54% in 2016, programmatic advertising is on the rise. Given the efficiency, precision, and intelligence of programmatic ad buying software, this should be no surprise. You only need to enter your campaign's KPIs and goals, then watch as the programmatic algorithm changes in response to audience behavior. The advertising landscape is dynamic, and programmatic buying can ensure that your campaigns are nimble enough to change with it.
Your in-feed paid search or other native ads will be better able to target particular audience segments when applied to native advertising. Additionally, the programmatic algorithm will aid in optimizing native ad campaigns by focusing more on what succeeds and pausing what fails.
⭐Why Does Native Advertising Appeal To Advertisers?
Advertisers can be confident that users will enjoy the format in which the ad will be presented, and these types of ads offer a great platform for creative exposure. Advertisers can use the technique to share original, personalized in-app content, but popular native advertising options like recommendation widgets and in-feed commerce are also available.
In particular, because a native understanding of the platform is necessary for these ads, native advertising poses several difficulties. The better an advertiser's native advertising is likely to be, the more they can learn about the platform. The advantages, however, outweigh the complexity of these difficulties. Advertising can expose users to original content that is particularly engaging to your target audience by being tailored for a platform's forms and functions.
Traditional ads frequently perform better than native advertising. Studies have shown that native advertising generates higher levels of engagement than conventional advertising strategies, even though users are aware the content was compensated. This might be the case because the user can consume the content in a way that is simple and natural for their typical media consumption.
⭐How Can Users Identify Native Advertising In Content?
To stop native advertisements from being misleading, laws and legal regulations have been put in place. For instance, you'll frequently see text indicating that a user will be directed to paid content, such as "promoted by" or "sponsored," within a thumbnail, banner, or header.