Link Position is the placement of a link on a webpage. Tracking link placement is vital because it is used as a ranking factor in Google's algorithm. Strategizing where internal backlinks will be placed will help pass PageRank to pages you deem important. This placement, in turn, will signal to Search Engines what you see as your most important pages on the website.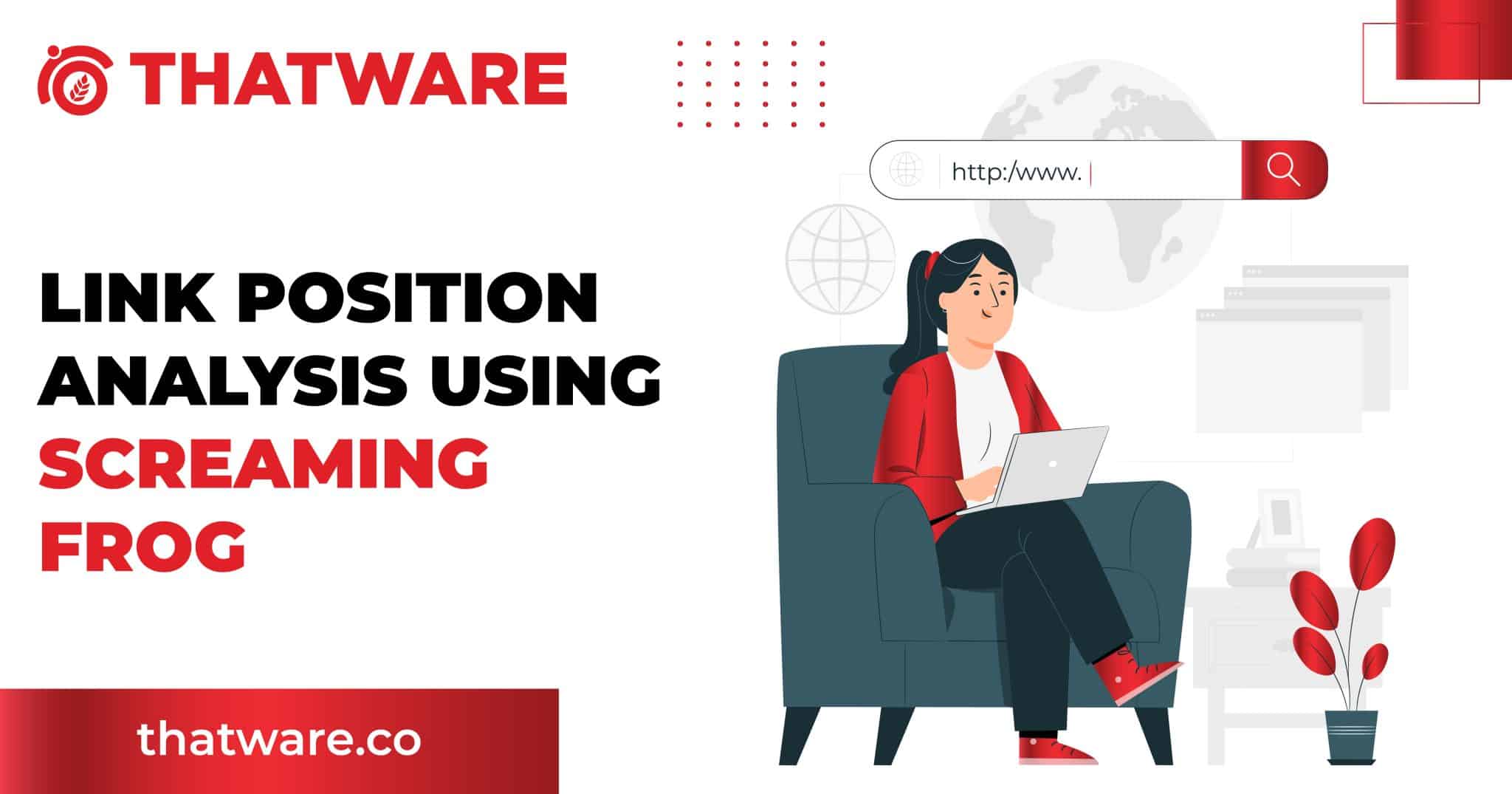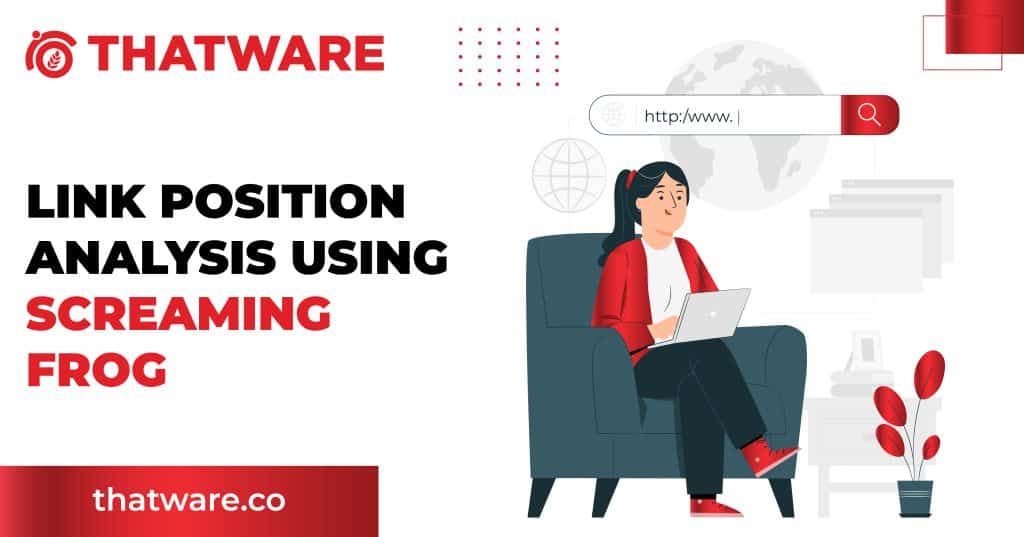 What Is Link Position?
Link position refers to the placement of a link on a page, the most common page sections are the navigation, sidebar, main content, or footer.
Why is it useful?
#Identify & Fix Links
#Improve Internal Linking Structure
#Improve SEO rankings
Link Position Analysis Process:
First up, crawl the website in Screaming Frog as shown below:
Add the website you would like to crawl in the 'Enter URL to spider' box and hit 'Start.'
Wait for the web crawl to complete and analyze. If the crawl does not analyze automatically when finished. Click on Crawl Analysis >> Configure >> Auto-analyse at the end of Crawl.
Highlight URLs In The Top Window:
In any tab, highlight the links you want to analyze for inlinks position. Shift-click for a row of links to select specific links; use 'control' click on Windows to select individually.
Click 'Inlinks' To View Internal Links To URLs
In the lower window of the Screaming Frog, you will see a tab called 'inlinks,' this tab will show the highlighted URLs. Filter the link type to 'Hyperlink' to only show links within anchor tags.
Scroll To View Link Position Column
Scroll to the right of the inlinks tab; this will show you a list of link placement locations. From here, you can sort and organize by link position.
The default link position classifications are Navigation, Header, Aside (sidebar, call-out sections), Footer, Content.
Sidenote: You can also view the position of outlinks from any page in the same process as analyzing inlinks.
Bulk Export Inlinks & Link Position
To bulk export internal link data, including link position, use the 'export' button on the inlinks tab. Bulk exports will include all link data for the URLs highlighted in the top window.
You can also export the same data by right-clicking on URLs in the top window and using 'Export > Inlinks.'
Finally, to export all inlink or outlink data for every URL in the crawl, use the 'Bulk Export > Links > All Inlinks / All Outlinks' export.