OBJECTIVE:
The sole objective of the project is to help in traffic acquisition and help in extreme brand exposure also to acquire up to 500K monthly sessions with vast SERP exposure. Mainly to get leads as they offer services; conversion rate optimization was the focused issue.
DIFFICULTIES WE FACED:
SERP visibility was poor
Sessions in a month are very poor
Referring Domain score is very low
Less traffic
ANALYSIS:
BEFORE:
The amount of user they had and also the amount of sessions they are getting was very poor. There were barely any visitors in this site. Increasing its stats was challenging.
DATE: JAN 1, 2019-MAY 31, 2019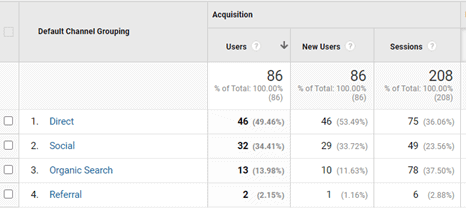 TRAFFIC AND VISIBILITY:
As we can see from below attached screenshot the organic reach of this site was very poor and didn't get any exposure in SERP. The head count if users are very low.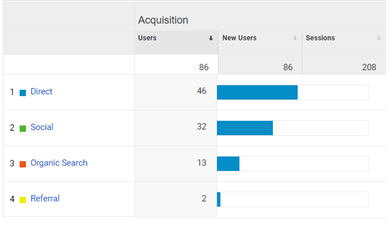 For this site we had work our way through from stage 0. There were lots of thing to improve for this site to at least get visibility in SERP.
AFTER:
The amount of user and also the amount of sessions has been drastically increased from the previous stats. The visitors they have now is a lot more than before and also FLOWZ is performing well in SERP compare to its competitors.
DATE: JAN 1, 2020 – MAY 26, 2020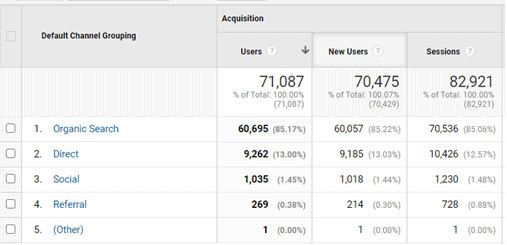 COMPARING TWO YEARS DATA:
The growth of new users is tremendous from before, same goes for regulars of this site.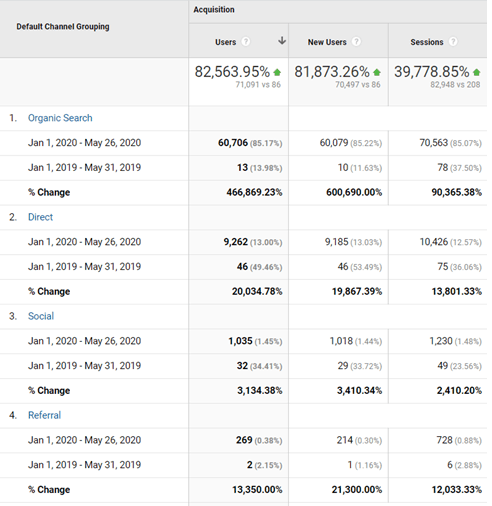 END RESULT:
Improvement in 2000+ keywords
Strong Backlinks from high DA sites
Improved CTR
Improved conversion rate
Increase in website speed
Increase in traffic