OBJECTIVE:
Information provided by mybettingdeals.com, we were told that, the site was getting pretty good visitors but after sometime it totally stopped. The growth rate of the site was totally zero.
Our main task was to find out the reason of sudden dropping of visitors and improve the site's ranking as well as site's good visibility to the visitors.
DIFFICULTIES WE FACED:
Site's UI UX was outdated
Improving the sessions of the website
Gaining more visitors
Site indexing issue
Increase in positive audience
ANALYSIS:
BEFORE:
Within 6 months their users dropped totally.
DATE: JAN 1, 2019-JUN 31, 2019


NOTE:
The site may have penalty issue or indexing issue.
TRAFFIC AND VISIBILITY:
From the analytics stats we can see that this site has 2% of organic reach and 82% of direct traffic reach.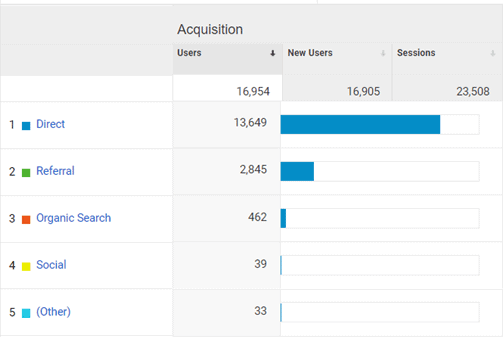 Improving the sites visibility more was one of the most difficult tasks we came across.
AFTER:
As we can see after a hard effort and a well-made strategy, we made it possible to improve more from where is before, the session score is way higher than before and also, we can see that there is a drastic improvement in Organic Search MyBettingDeals is receiving now.
DATE: JAN 1, 2019 -MAY 31, 2019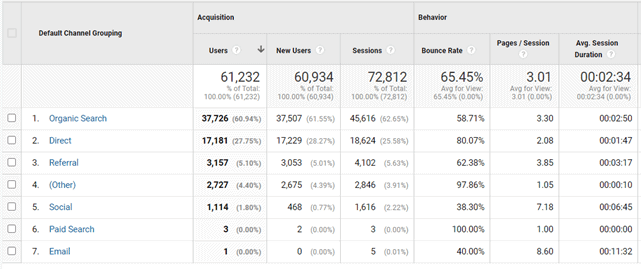 There is also a 60.9% increase in Organic search, before it was 2%, this will help the site to get a good visibility as well as high CTR value.
COMPARING 6 MONTHS DATA:
The sessions have 142.30% increased from previous stats.
The conversion rate has also increased by 612.12%.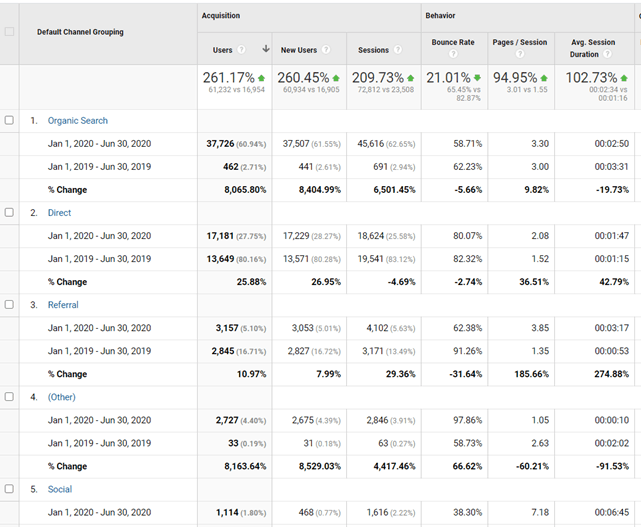 END RESULT:
Improvement in 2500+ keywords
Strong Backlinks from high DA sites
Recovered from penalty
Better User Experience
Results to Higher Conversion Rate
Increase in website speed
Increase in traffic
Quality content