What is CTR?
Organic click-through rate (also known as "Organic CTR"), is the percentage of searchers that click on a search engine result. Organic CTR is largely based on ranking position but is also influenced by a result's title tag, description, URL.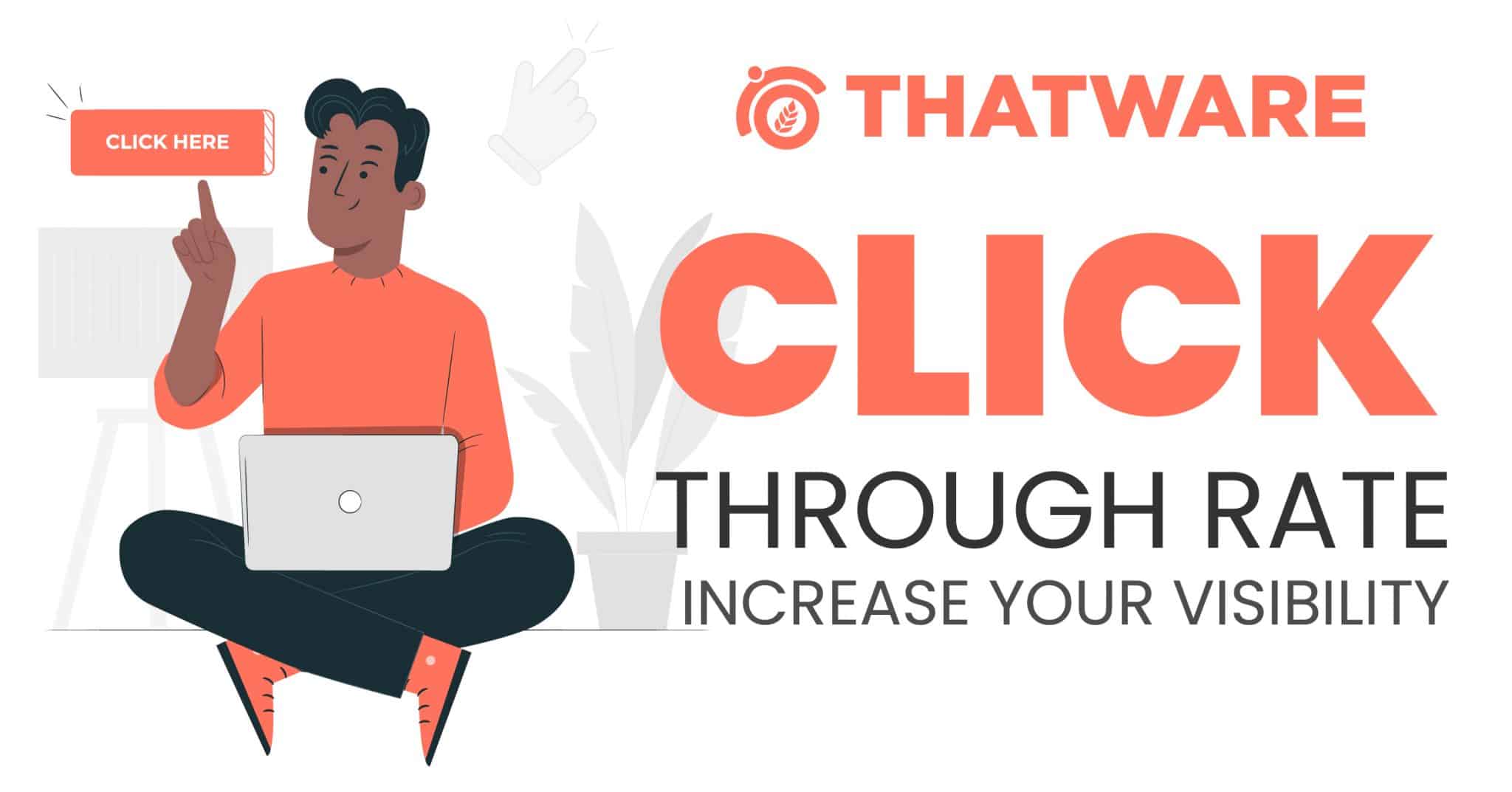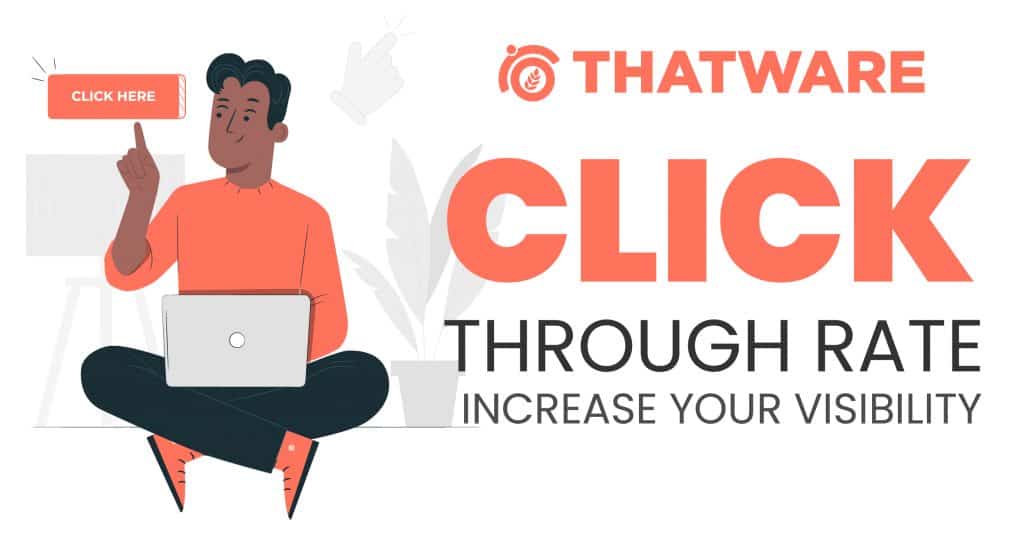 How to IMPROVE your CTR:
1. Conduct keyword research
First, focus on creating content that is going to drive the right traffic to your website or blog. You can do this by conducting keyword research.
2. Optimize title tags and meta descriptions
Let's start with meta descriptions—the snippet that appears in search results. Search engines use this snippet when the phrase someone searches show up in the description.
LENGTH: Make sure your title tag is not so long that it cuts off on SERPs!
KEYWORDS: Add them to the beginning of your title. According to Moz, keywords placed at the front, "may have more impact on search rankings."
BRAND: If your brand is well-known, consider adding the name of your business to your title tag. This could entice a searcher to click your content over your competitors.
3. Create engaging visuals
This one is all about how you promote your content, whether on social media, via email or otherwise. If your aim is to boost CTR, attracting your audience with stand-out visuals is important.
4. Use custom branded links
Branded links are powerful marketing assets: they attract up to 34% more clicks.
To create them, you need to purchase a custom branded domain and connect it to your link shortener. Attaching a custom domain to Bitly replaces the "bit.ly" in your links with the name of your choosing.
5. Know your audience
Finally, always try to develop a deeper understanding of your audience. Who are they? What type of content are they interested in? How can the content your business shares help them with their pain points?
If the content you're sharing isn't interesting or relevant to your audience, they won't click it.
It's that simple.
One way to find out what kind of content your audience wants to see is by asking them directly. Facebook, Instagram, and Twitter allow you to create polls—a simple way of getting instant feedback from your audience.
Real-time Example for Optimizing CTR of a Website
In order to find outthe data we need to follow along the steps mentioned below:
First up, go to the performance tab, and from there click on +New > Query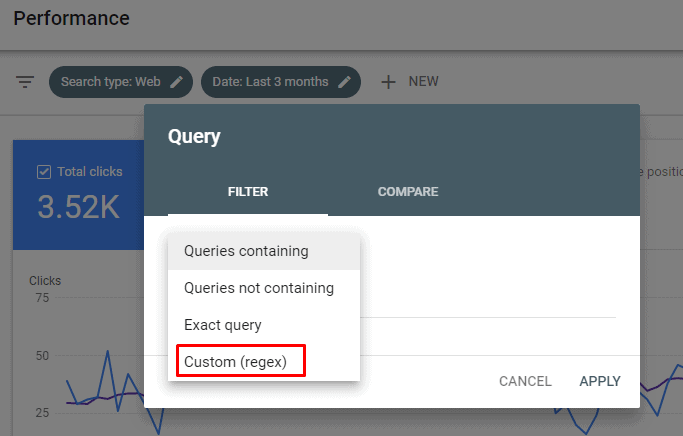 Then run webtool.co to find out the bag of words comparison of your website with your competitors as shown below: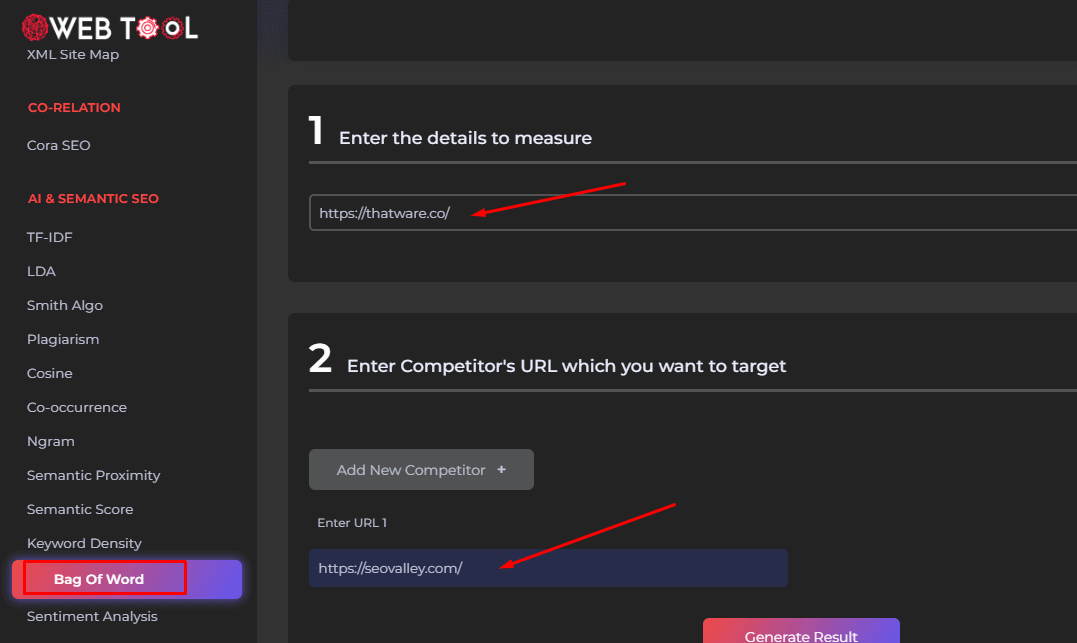 You can add up to 6 competitors.
Then you can put those strings here below as shown below: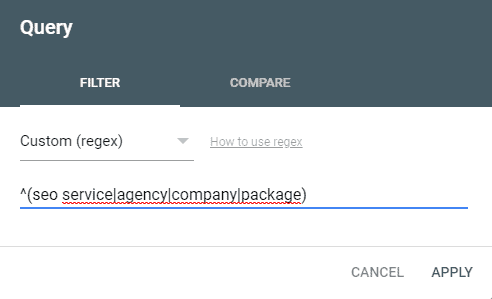 Now put the query strings according to your niche to find out which search queries are receiving maximum CTR. You can also use a regex filter to capture all of your branded queries by defining the regex filter.
Once you have the queries in place, you can check or place the terms in your website's existing metadata.


Now you can export the list as mentioned above to get the CTR details.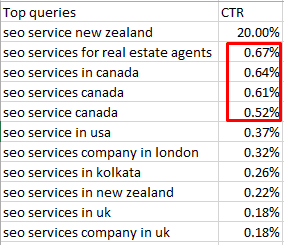 It is advisable to pick the keywords having CTR from 0.50% up to 1.5% to optimize them into the metadata in order to get much SERP exposure on the related terms.
Suggestions:
URL 1: https://thatware.co
Current Meta Title: THATWARE – AI Powered SEO and Advanced SEO
Current Description: Thatware, is the world's first professional seo company that aims in blending seo with ai. It uses cutting edge technologies like Semantics.
Proposed Meta Title: #1 Top AI Powered Advanced SEO Services Company – ThatWare
Proposed Meta Description: ThatWare is an Ai powered SEO Company focusing on keywords analytics services and organic search tactics to generate high quality leads for your business.
URL 2: https://thatware.co/services/
Current Meta Title: Digital Marketing Services by Thatware – Top Rated SEO Agency
Current Description: Watch our exclusive digital marketing services from the leading industry experts of all time!

Proposed Meta Title: Best Digital Marketing Services | Advanced SEO Services – ThatWare
Proposed Meta Description: ROI-driven and engaging digital marketing Services for your business. Detailed strategy for generating positive leads for your business and grow sales.
Sidenote:
The suggestions have been provided with Power-Packed Meta Data, this will help the Searcher with more intent. Thus, CTR will kick off!