Apple is one of the most valuable corporations in the world, and what, aside from outstanding goods, is the secret sauce to their success?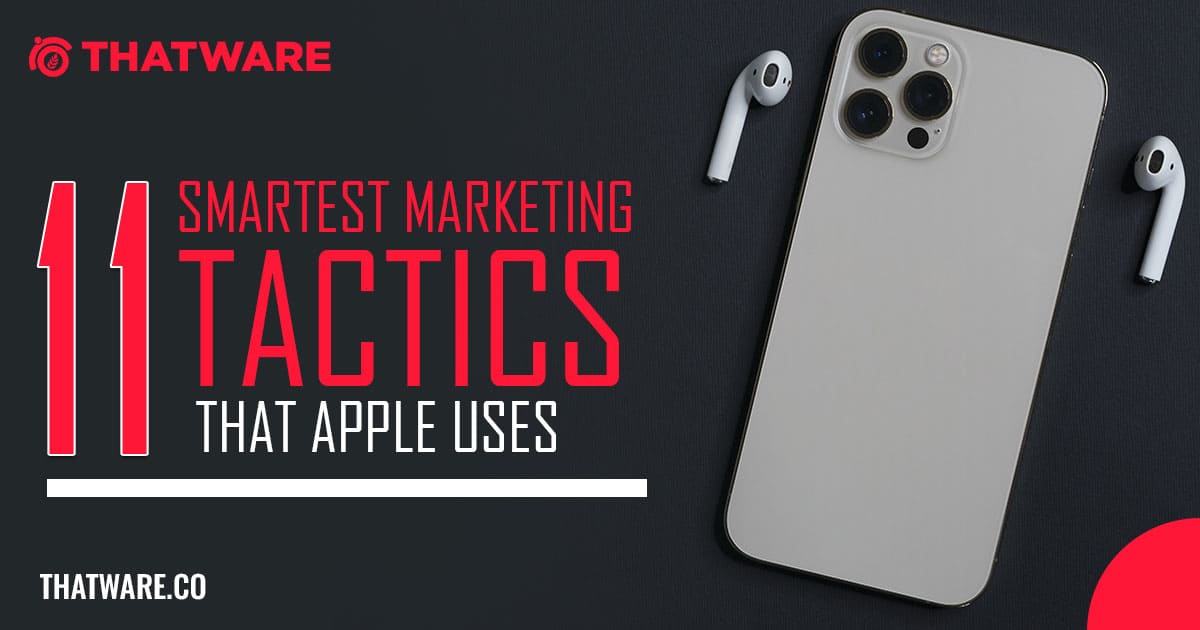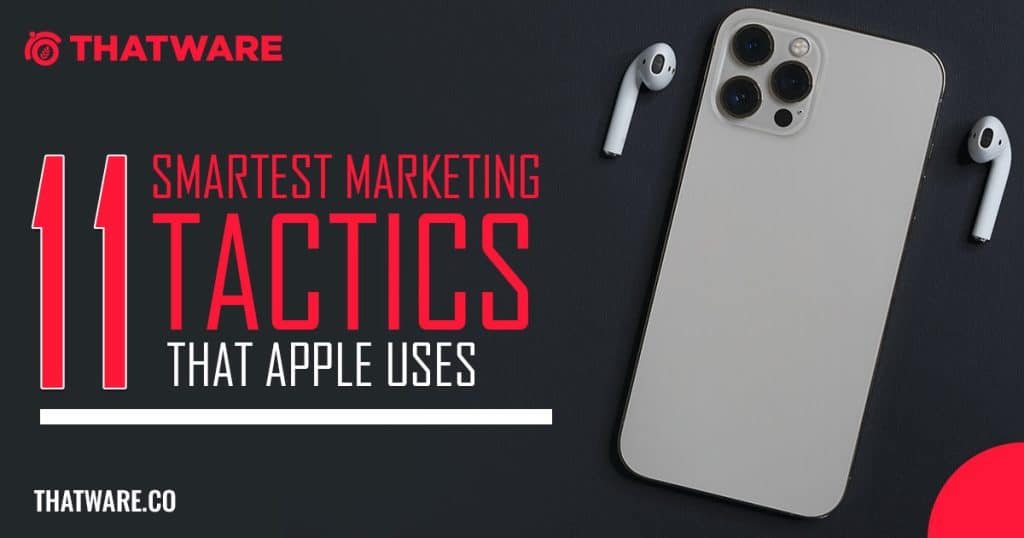 Marketing!
It all started with its late creator, Steve Jobs, who is well recognized for having a hypnotic impact on everyone around him.
Most of us had never met him but were moved by his dedication to creativity, which he always anchored in people. His marketing strategy was consistent: always interact with individuals in some way first.
This desire to convey technical progress aided Jobs in transforming the business from a $708 million quarterly deficit in 1997 to one of the most profitable companies of the twenty-first century.
How did they manage it? Did they take advantage of the SEO service? Or any other type of digital marketing? Apple's primary premise is that people do not always know what they want.
Apart from their basic beliefs, design, and simplicity, they also concentrated on other techniques, which helped them establish themselves as significant actors. We've already dissected them.
⭐Here are 11 great Apple marketing methods from which we might learn:
1. Maintaining Consistency Is Easier Than You Think
In a business where everyone speaks in terms of "fully integrated campaigns," it's easy to lose sight of what consistency truly entails. We all know we're supposed to have it, but are we attaining it practically and visibly across all channels?
Apple does this through simplicity. For example, when a new device is released, Apple will frequently broadcast a brief title such as "The biggest news in iPad since iPad" on only a few of its owned outlets. The result? Apple achieves a consistent message via their channels and a large portion of the PR coverage.
2. Maintaining Simplicity
Few brands appreciate the value of simplicity, as well as Apple. Technology products, in particular, are frequently guilty of disseminating several messages across their marketing to explain a product's pricing and benefits.
Some of Apple's early print advertisements are prime examples of this, with many using a single image, such as an apple, and very little text. While it may appear contradictory, Apple is maximizing its influence in an oversaturated industry.
3. Direct To The Point
For many reasons, the legendary Steve Jobs is often credited for the scale of Apple's success. One of them is unquestionably his innate talent for marketing. Jobs thought marketing was about values from the business's inception, and this mentality saw Apple's principles become integrated into everything the company did.
Internally, values such as focusing primarily on a few relevant and valuable initiatives were strictly adhered to. The result? Apple is currently one of the most valuable brands in history, having generated some of the most important items of the twenty-first century.
4. Share Your Experience
While Steve Jobs' charm and charisma are famous, a company's success does not rely just on the personality of its boss. The actual success of Jobs' communication style was his ability to tell a tale.
Marketing through storytelling is a strong technique for connecting things to people in a way that seems natural to all of us. Of course, when you think of Apple's narrative prowess, product introductions are the first thing that comes to mind.
5. Create Suspense
The legendary iPhone introduction in 2007 was an outstanding example of how Apple used storytelling and suspense to peak curiosity and created a wave of ardent followers who would queue up at their Apple stores for the next iPhone or other items.
Apple knew they'd produced something revolutionary, but instead of focusing exclusively on the product, they weaved a suspenseful tale that carried people from where they were to where we are now and where we'll go in the future with Apple.
6. The Four Ps
While most of us throw away our marketing textbooks as soon as we graduate, Apple is a good illustration of why and how the four Ps still play a crucial role in marketing.
Apple always prioritized products, promotion, placement, and price. They recognize that to develop everything else on this list – suspense, fandom, and a spectacular brand – a quality product that people can rally around is required.
7. People Think In Images
Apple's ability to connect with people, their wants, desires, and perspectives on the world has long provided the business with a competitive advantage. Apple understood early on that people think and view the world via visuals.
⭐ The result?
Apple made a marketing decision in the 2000s to use visual strength and supplement it with brief and appealing content placement. Some excellent examples of this may be seen in iPod advertising from that time.
8. How To Avoid Channel Overload
Sticking to its motto of keeping things simple, Apple avoids attempting to reach consumers through as many channels as possible. While marketing professionals will undoubtedly sigh relief with this technique, it also means that you will not blast the customer with the same message regularly.
Apple realizes that selecting the correct channels, such as public relations and high-level product placement, may have a greater impact than the frequency of PPC or other kinds of advertising.
9. Think Big Or Go Home
In the same way that Apple selects where its products are placed in the hands of the proper celebrities and influencers, it has also used the marketing approach of making a single, huge gesture that cannot be ignored by those who see it. In 1984, Apple acquired the 40-page advertisement space in Newsweek to promote the new Macintosh, the company's newest Apple computer.
10. Discover And Maintain Your Individuality.
The unique selling proposition of a product or service is always a go-to feature in any marketer's arsenal. Apple's unique designs have long set them apart, whether it's their technicolour computer line or the sleek, modern style of today's iPhones.
Apple puts its USP into any product from the start rather than building something and expecting a marketing team to uncover it.
11. Don't Ignore Design
Regardless of your unique selling proposition, you should never disregard the design of any product or service. Apple is a master at using design to express its brand story and enable a premium price approach.
This is evident in everything they do, from Apple goods to their aesthetically sparse marketing, and some may even say Steve Jobs' trademark appearance of a plain black turtleneck and slacks. Their elegant style is constant, and it appeals to their target demographic.
What Comes Next?
The essential point here is that having one-of-a-kind marketing methods can help you stand out in a sea of competition and build a large following of devoted clients.
Apple's marketing strategies are based on thinking about what people want, need, or desire and then finding solutions to improve their daily issues.
The fact underlying these methods is that any firm can use them. While it is improbable that you would be able to get your goods in the hands of a movie star, you may begin pursuing folks with power in your business.
Use the ideas behind this list as a checklist to help bring your brand to life in a way that people will remember.
Apple's success story exemplifies what smart marketing methods can accomplish for your business.
Remember that not everything will work for everyone, so you may need to devise tailored solutions to complete the task. Begin right now!