Leadership comes in a variety of forms and sizes. Consider Apple's two most recent CEOs: Steve Jobs and Tim Cook. Both have quite distinct approaches to leadership. Cook is renowned for being kinder and more conversational. "We've talked about things and been more upfront about what we're doing," Cook added. On the other hand, Jobs was notoriously demanding and harsh, with former Apple employee Ken Segall stating that "relatively few individuals made all the key choices."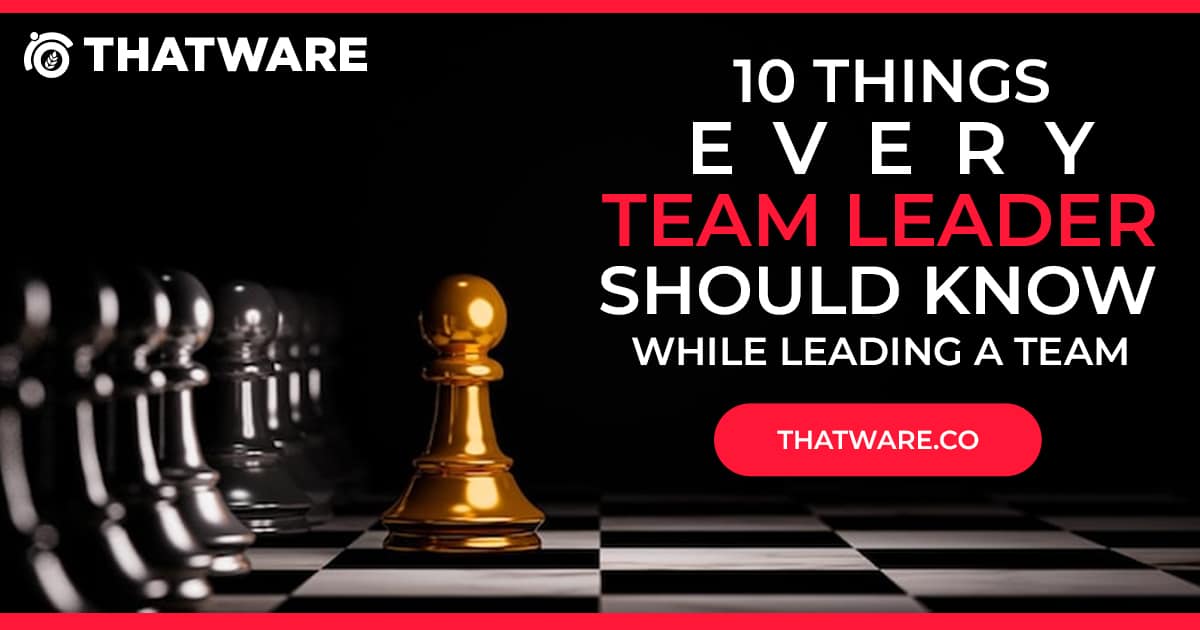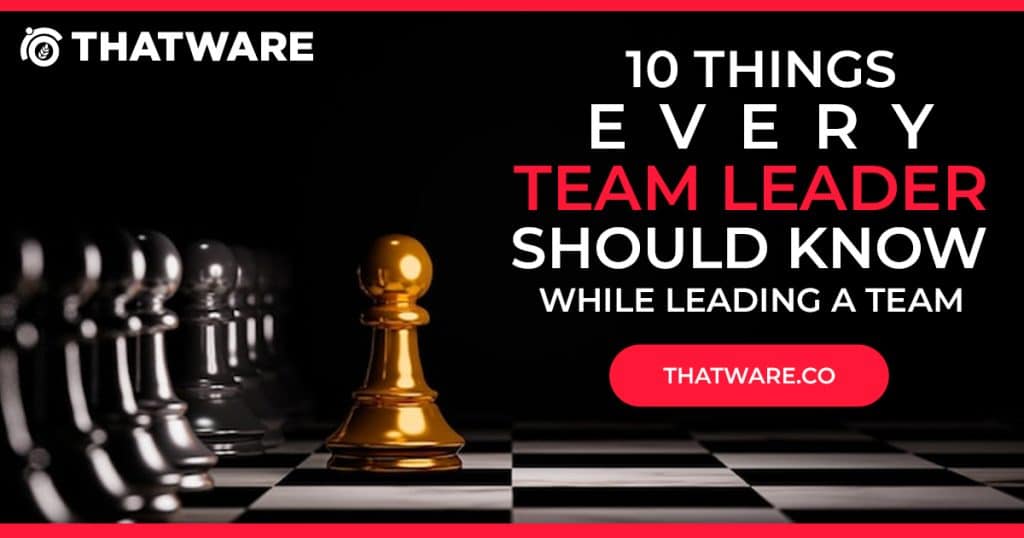 People have different personalities, work styles, attributes, and habits, and these variances translate into different leadership styles. If you are introverted, your leadership style will be very different from that of someone extroverted. And, because culture is so important, the typical leadership style in Spain will be very different from that in Japan or possibly the Nordics. However, regardless of where you come from or your personality, there are several things that every leader should be aware of. Here are our top ten items that any leader should know:
1) Build Trust Within Your Team
Your team members are human, and humans value trust and integrity. Boosting their self-morale and trust can go a long way in commitment and workflow. It also helps retain your employees and motivates them to be at the top of their game.
The best way to build trust is to be in the trenches with them. Show them how the work is done. Engage in similar activities and share their burdens with yourself—brainstorm ways to eliminate the challenges and thus together find success.
⭐Lessons:
Be clear on what you can do for them.
Set clear expectations.
2) Do Not Fear Confrontations
They are a part of life, and healthy confrontations will make you a better person. Confrontations don't make you weak; rather, they pose a way to eliminate further challenges. They can also make you master handling tough decisions regarding life-changing situations.
Your job as a team leader will not be to avoid confrontations but to make sure it doesn't escalate, and everybody learns from them. Moreover, healthy confrontations will give rise to more possible ways of the outcome. But ultimately, it's all about aiding each other and not demotivating them.
⭐Lessons:
Do not avoid confrontations.
Prevent confrontations from becoming escalations.
3) Good Schooling Produces Good Students
It's a common fact that the student will be terrific if the master is good. Aim to become the ideal teacher to aid your team in whatever task is upfront. Listen to their challenges, understand their desires, and most of all, what drives them. Later, sit down together, brainstorm ideas, help motivate them, and find ways to fight your challenges.
Being approachable and developing a healthy atmosphere is important for improving your team's efficiency. It also improves their workflow and desire to win every oncoming challenge.
⭐Lessons:
Listen to your team members.
Understand what drives them and give them work that excites them.
4) Save Time By Enforcing Clarity
Never hesitate to make people work. Remember, they came to work in the first place.
Mention the deliverables to team members and make them understand why work matters. Teach them useful time-saving methods to increase their workflow. Teach them the manta of "smart work". This can help them learn another crucial value – "the value of time management."
⭐Lessons:
Never hesitate to make someone understand their obligations
Make your team understand their value and why their work matters.
5) Highlight Strengths
Always highlight and focus on your team member's strengths. Remember, not everybody is equal in every sense. Some might be more suited for smart work, some for hard work, and some might be more meticulous, while some might be straightforward when dealing with challenges. The strength of a true leader lies in the fact that they can determine their respective strengths and accordingly help them with the challenges.
Make them feel recognized. Your team will be more likely to stay engaged and be more responsible. And when they figure out their strength, they will get motivated to deal with their challenges with their respective strengths.
⭐Lessons:
Make your team feel recognized
Highlight and focus on the strengths of individual team members.
6) Be Their Guru
Spend time with your team members to train and develop them. These will improve your overall team performance and save time you would have spent fixing unnecessary problems. A good mentor will always motivate their team and find possible solutions to every situation. They will always help promote a positive environment for their team to grow and prosper. This will also have a greater impact on promoting a positive environment.
⭐Benefits:
More coordination
Fewer mistakes
Better performance
7) Be Aware Of Your Shortcomings
You are not Captain America, and your team is not the Avengers. So try to understand people with key qualities you lack and develop a partnership with them. Encourage and help each other to fight off challenges together. Be there for each other at times of need and, in turn, grow altogether.
These might be your real-life competition. So always keep them close and acquire their knowledge and skill set.
8) Investing In Yourself
No matter what career path you are in, investing time and energy to learn the skills and develop them is always a good idea. This can greatly benefit you in the long run. Moreover, this can help you with gaining superior skills of your own.
Good skills help you to maintain yourself as a leader. And developing your leadership skills will make your team members worship you.
9) Don't Forget The 80-20 Rule
Remember, only 20% of your actions lead to 80% of the results. So before taking any action, always measure the possible outcomes. This will help you in better decision making and help you with greater possible rewards.
Identifying these will help you execute your action plan better, save time, and be the most efficient.
10) Don't Forget About Yourself
You are a human being and need personal space. Know the things and people who matter to you and which drive you. Spend time with them when you are feeling low. Remember, everybody feels low at a certain point in their life. Spending time with your close ones and sharing your problems can greatly help in boosting your morale and help you feel a lot lighter.
Take time off, pursue personal activities, and energize yourself. If you are not energizing yourself, your team will realize it first. This might impact their overall performance. Rather always keep yourself in top shape so you can act as the guiding beacon for your entire team!