Have you sought a comprehensive guide on converting website visitors into leads and sales? You're in luck since you've just discovered one. Obtaining significant traffic to your website is difficult. Making sales and converting from that traffic is far more difficult.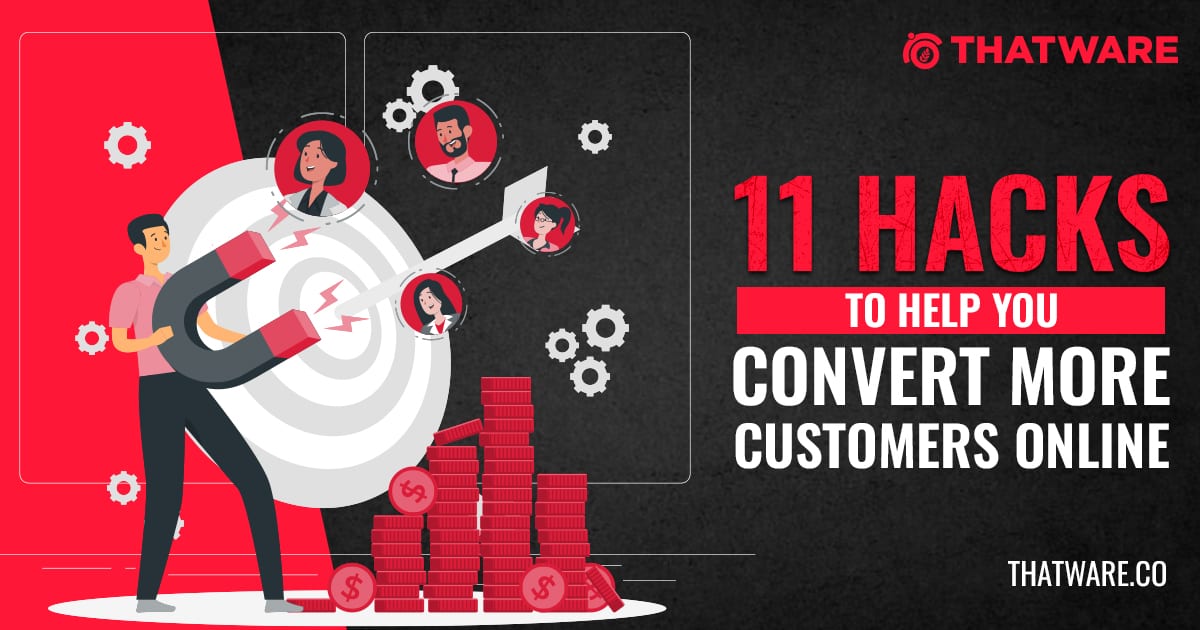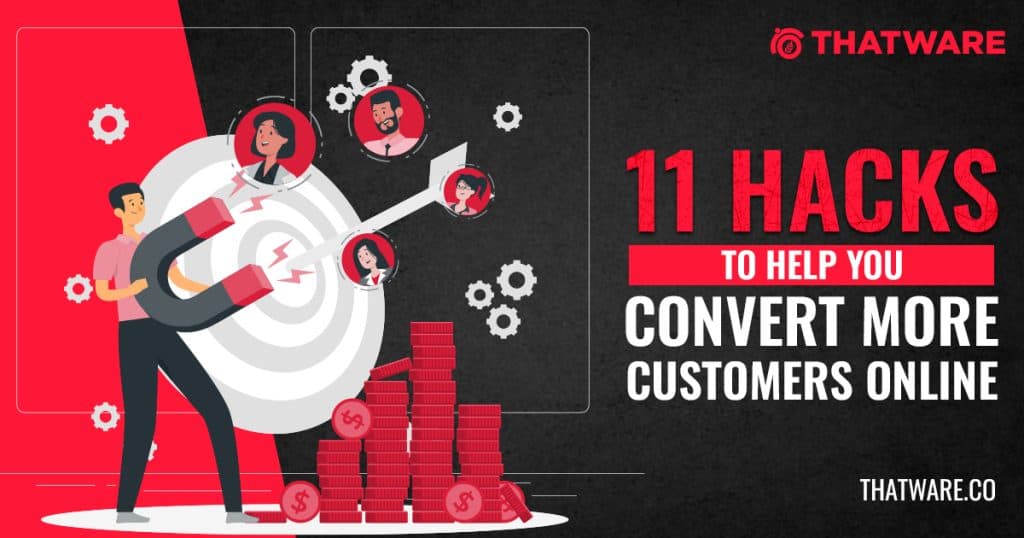 And what's the purpose of having a website if you're not making sales or getting people to sign up for your mailing list? Why waste time and effort recruiting people who will not convert?
This is analogous to many individuals window-shopping at a physical store, with few actually making a purchase. That is not something you desire. It's not good for business!
Are you having trouble turning website visitors into leads and sales? You may, however, start winning now by doing a few things.
In today's post, we'll provide 11 tricks you can apply to enhance conversions and produce more income, regardless of how excellent or horrible, you are at marketing.
They are as follows:
1) Define Your USP
Always define a clear and strong USP. It will keep your business standing out in the crowd from your competitors. Consider your business/products' strengths and limitations, and then ask yourself which of those strengths makes the weaknesses valuable. If you're having trouble, completing a SWOT analysis is a terrific approach to get down to the nitty-gritty of your product, brand, and market position.
Examine your rivals' sales and marketing materials to determine their unique selling points (USPs). What distinguishes them successfully? What appeals to the client base the most? Where may they be having difficulty?
After all, you may give prospects a laundry list of product specifications all day, but if you can't swiftly and clearly express the greener grass on the other side of the purchasing decision, they'll go on to the next competitor who can.
⭐An Example from WooCommerce:
2) Price Comparison
Make sure to showcase a price comparison of your product/services versus your competitor's. It will spark the buying intent!
No surprise, smart consumers are on the increase in our contemporary age of the internet-savvy consumer. Despite having all of the information at their fingertips, customers continue using product comparisons to make decisions. Of course, not every purchasing choice necessitates comparison.
Consumers are likely to compare things such as electronics and appliances, streaming devices, autos, cosmetic products, home décor items, and even holiday vacations, but they are unlikely to perform considerable research before purchasing toothpaste.
If you operate a business, you must understand these diverse customer comparison behaviours to strategize how to boost exposure with these consumers who are actively looking for sellers.
⭐An Example from Basecamp:
3) Testimonials
Displaying verified testimonials can engulf the trust in your buyer. Thus, you can quadruple your closure!
And these testimonials and reviews are priceless since leads value your customers' honest opinions far more than your marketing content and sales reps:
85% of individuals trust online reviews as much as recommendations from friends and family, and
91% examine online reviews occasionally or frequently before making a purchase.
⭐An Example from GoDaddy:
4) Business Metrics
Showing your business metrics can help your customers visualize your brand's power.
Customer success is a critical indicator of how far your company will go, whether you're in a B2B or B2C market. Revenue and market share are affected by whether your clients are pleased with the value they obtain from your offerings.
The only way to find out is to measure your business metrics. Utilize analytics and dashboards, and showcase your results and milestones to ignite a sense of desire within your customers.
⭐An Example from Stripe:
5) Holistic Approach
Let your customers know that using your services/products will get everything as a one-stop solution!
A holistic approach considers all the "touchpoints" customers have with a firm or brand during their purchasing experience.
Holistic customer service is vital because it allows your customer support team to collaborate with different internal departments, allowing you to unearth insights and take measures to improve your customers' purchasing experience.
Even if your customer care staff performs an excellent job and the consumer is pleased with their response, preventing a customer service issue is preferable to correct one.
⭐An Example from Ahrefs:
6) Social Trust
Share your social stats to highlight the quantity of your audience utilizing your services/products. It will create a powerful trust factor in your customers.
Social media is one of the most effective tools available to small business owners for connecting with clients, allowing you to engage your audience while displaying a more personal aspect of your company. Communicating with clients on social media allows you to display your knowledge, cultivate relationships, and build up your social trust, which may help you grow your business.
⭐An Example from Semrush:
7) What Do They Get
Show what benefits customers will enjoy once they consume your services/products.
It will trigger a purchase sentiment!
⭐An Example from MailChimp:
8) Show You Care
Customers should get a feeling that your brand care for its people. It will trigger a credibility signal on the buyer!
If a client has a bad experience with your company, don't expect them to give you another opportunity. According to a PWC survey, 32% of customers would discontinue doing business with a brand they adored after only one negative encounter.
Customer service is even more critical for B2B organizations. There is greater human engagement, and B2B clients frequently want comprehensive, long-term solutions to deep-seated problems.
If you don't demonstrate to your clients that you care about them, you risk losing them to your competition instantly.
⭐An Example from iPhone:
9) Motivate
Your brand should create a motivating vibe for your customers.
⭐An Example from Nike:
10) Sell The Story
You can sell more if you have a better story to tell. A good story will inspire people to buy!
That tale is significant to more than just you. It connects with your staff and consumers, establishing a network of brand champions that back it up.
There is also science underlying the impact of the narrative. Our brains process not just tales but also the human emotions accompanying them. We may empathize by understanding others' ideas and feelings.
This fosters genuine emotional ties, which may lead to trust and money. That is why it is critical to understand how to create a brand story that is unique to you and your organization.
⭐An Example from Carl-F-Bucherer: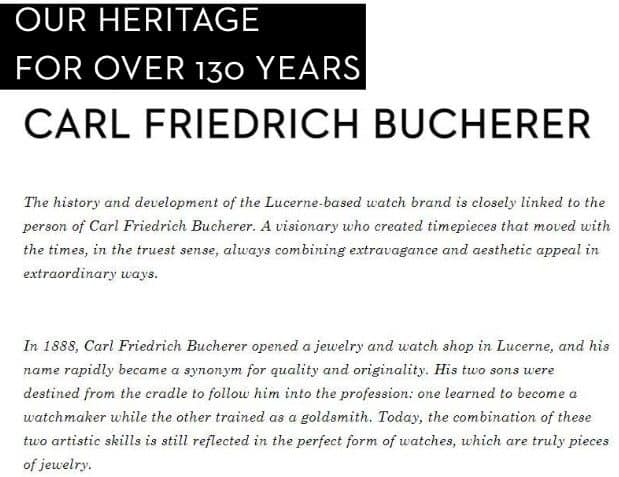 11) Bet On The Vision
Your brand should showcase a vision for the betterment of society. It will spark high buying intent!
Moreover, a strong vision is a foundation for why you exist and drives your decisions. It's the ideal tool for connecting with your audience and reaching your full potential; the advantages go beyond marketing. Internal motivators include vision and mission statements, which give team members a reason to rally behind them no matter where they are.
⭐An Example from Starlink: