To digital marketers and advertisers, website owners and labels of all sizes, SEO and it's trend are relevant because it helps to show in the search results when someone types or speaks a question for which you have to give a response or answer it. That is to say, it increases the visibility of a website in the SERP's which leads to more organic traffic to your website.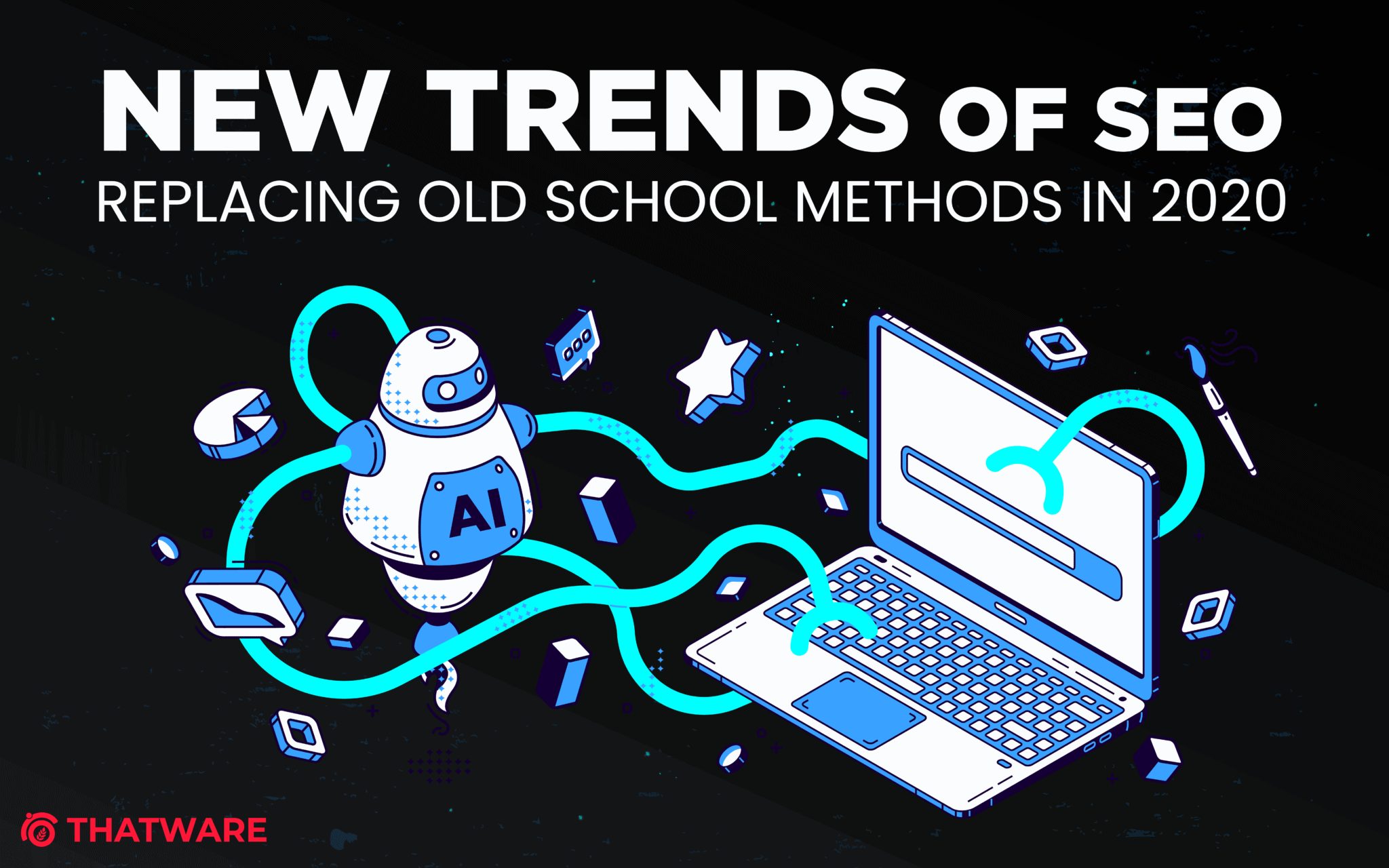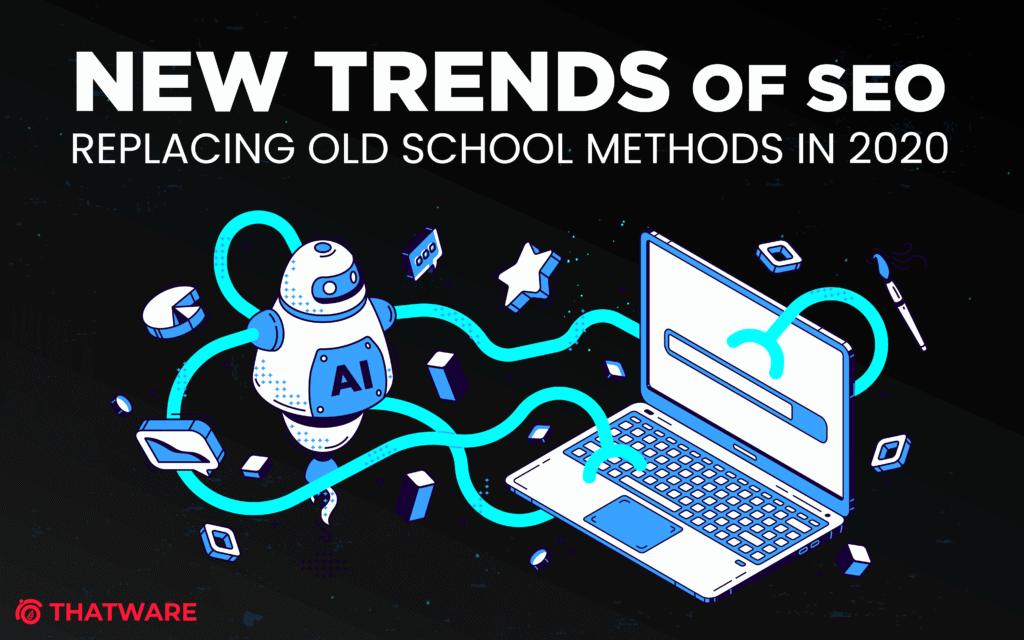 The competition for the interest of the public grows as new businesses spring up each day. While staying on top of the latest SEO trends, you will be able to meet specific requirements that search engines use to rate websites.
Google does hundreds of changes every year to its search algorithms. Although most of the changes are minor, they might affect your search ranking. These are some of the trends in SEO which we expect to see in future as per Thatware analysis.
Optimization of Voice Search will dominate
In 2017 alone, there had been 33 million voice search requests. March 2019 data shows that 20 per cent of smartphone requests are voice searches. When voice search becomes more popular, more people are going to type search queries the same way they speak. 
Notice that the majority of these queries are very broad and long tail? Users want a precise answer to the exact question they have asked.
People looking for long tail keywords are in the considering period and in the recognition stage are more likely to covert than anyone. Bullet lists improve the odds of voice query rankings and most voice queries are local ones. Then, optimize the platform for the local SEO. Furthermore, Voice search will remain top seo trends for at-least a decade to come!
BERT
Google is getting better and better at understanding the relationship between words, with the launch of recent BERT update. BERT stands for Bidirectional Encoder Representations from Transformers and is an improvement to the core search algorithm that comprehends the searcher's purpose behind a search query.
BERT impacts on one in ten queries. SEO marketers applying BERT models increase their ranking chances in Google SERP for featured snippets on the first page.
Google uses BERT to develop their natural language understanding. But you can refine the purpose behind search queries as matching expectations is key to effective content creation.
Video will be in demand
Video is a crucial part of your online marketing and SEO approach as Google loves video content. It is 50 times more likely to appear on the first page of SERP than a plain text web page, according to a Forrester Report. Additionally, video is included in 62 per cent of universal Google searches.
Create useful YouTube videos on your page that complement existing content. It's not a promise for first page rankings, but when Google searches the video you'll enjoy higher traffic.
Mobile search will soon take over completely
In today's generation, maximum internet users are on mobile phones and 40% of transactions take place on mobile. On 1st July, 2019, Google moved to mobile-first indexing to boost the mobile search experience.
Data will be the future of SEO
A qualitative and quantitative data analysis is important for your SEO approach. To push the new SEO campaign in the right direction, you need to monitor user behavior and use the right tools for keyword analysis and web optimization. 
You must carefully select the data sources and use data science to model the information to do this. This will help you identify common issues, such as why your clients are purchasing a particular product after arriving on your page or reacting in a particular way.
People will want digital experiences
In order to improve customer experience, 44 per cent of companies have moved to a digital first approach. While 56 per cent of CEOs said the improvements led to growth in revenues.
Page load speed is a significant factor in rankings. Great content does not equal anything if you don't launch your web page easily or have a confusing user interface.
Successful businesses recognize that creating a long term relationship relies on customer experience, and customer experience inevitably impacts search ranking, because only customers with a good user experience can spend time on your website.
Base the user experience in helping clients find the information they need. Make the next step easy for users to proceed.
More marketers will leverage SEO influencers
More than half of their entire marketing budget was spent by 17 per cent on influencers. The statistics highlight the importance for companies of influencer marketing, especially those in fashion, beauty, ecommerce, travel and lifestyle.
The advertising distracted online users. They're after credible knowledge that they can believe on. More often than not, the source of that information is influencer reviews. They are more likely to trust an influencer's information over an ad.
Working with an influencer lets you boost awareness, increase visibility online and expand reach for your content.
The length of the content determines search rankings
The only thing that will allow you to beat the competition to ranking in page 1 is high – quality content. But along with the quality, you will also have to consider the quantity.
There are plenty of arguments around a blog post's ideal length. Research shows that the top 10 results have an average length of at least 2000 words. That's because long form, high quality websites gain greater visibility.
When it comes to SEO, 2021 will be the year of rigid competition as it will be difficult for site owners to earn a substantial share of Google's organic traffic. Nevertheless, by keeping up to date on the SEO developments, you can get an edge over the competition.
As soon as you feel you have understood SEO entirely, changes to the algorithm occur. Today's SEO is a systematic process that requires marketing campaigns offline as well as online to be effective. Invest in SEO as a long term lead generation tool and remain on top of the latest SEO developments in order to avoid getting left behind.