GET A FREE CUSTOMIZED ADVANCED SEO AUDIT & DIGITAL MARKETING STRATEGY NOW!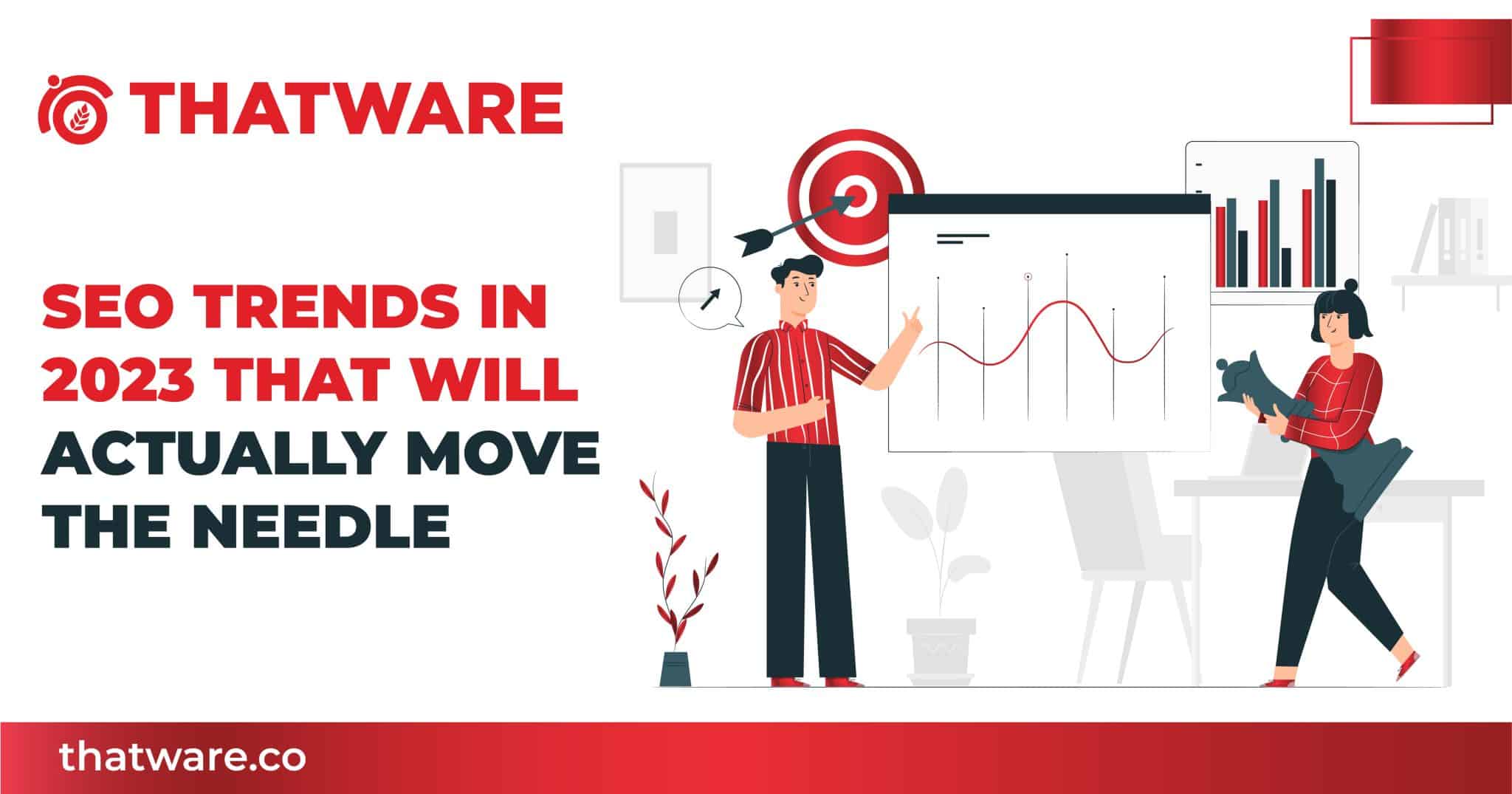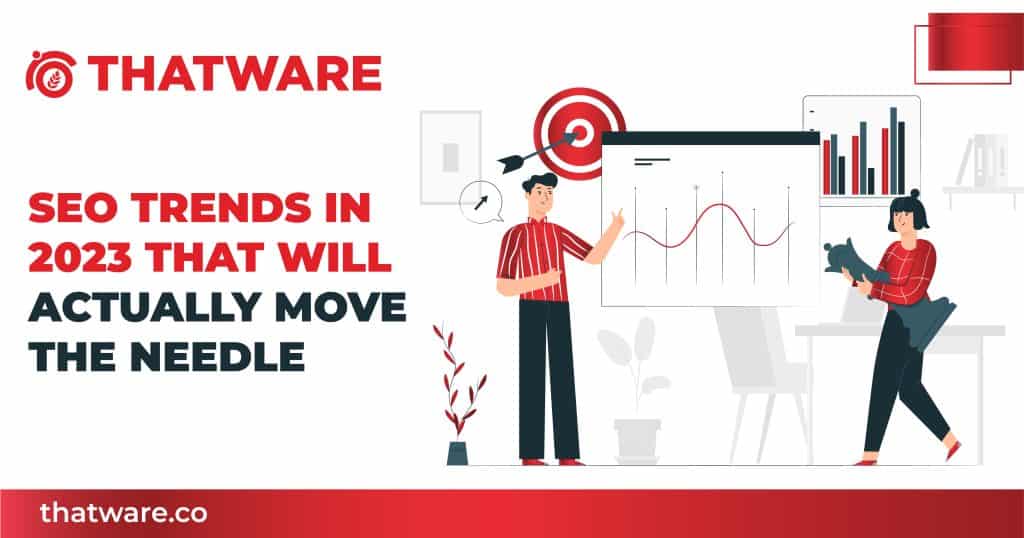 Having learned the power of online search, most businesses started creating content and hired so-called "Search Engine experts" to rank on google. With each update in Google, many tactics and strategies had risen and fallen for years. Today we will talk about what SEO activities are going actually to move the needle in 2023, and is ranking in Google still the most important goal in SEO? Let's find out.
👉 Redefining the Purpose Behind SEO
SEO or search engine optimization should not be a separate entity, but a part of the greater marketing strategy. Essentially the goal of any marketing strategy is to guide the customer through the buyer's journey.
Here is what a buyer's journey looks like and how all the marketing channels fit in: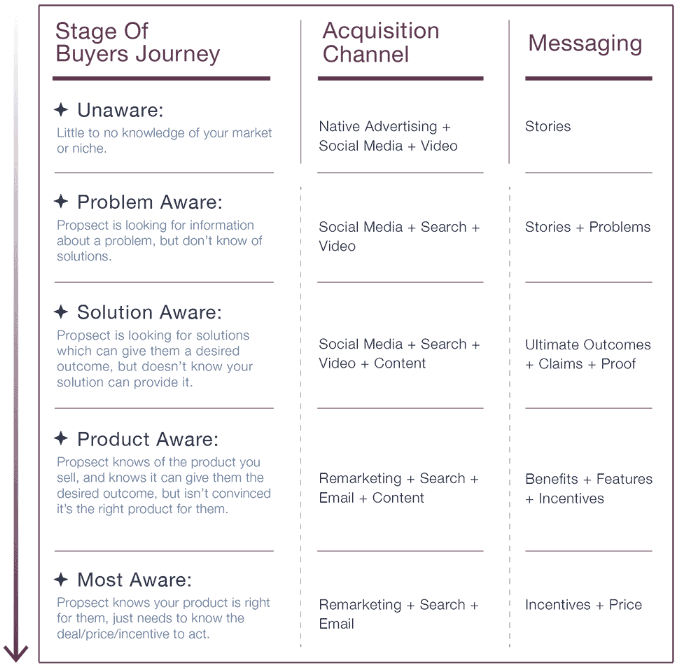 As a result, everything you do for SEO should, in theory, adhere to this framework. As a business principle, this is unlikely to change as much as the SEO landscape. Having these in the back of your mind for everything SEO and business-related should lead you to success.
We frequently overdo things because we place undue emphasis on things that are unimportant to our business goals.
In the following section, we have compiled a list of SEO strategies that could waste a lot of money because they are out of date in the market. To put it another way, they are less likely to contribute to an influx of satisfied customers into your marketing funnel.
⭐Evolving SEO Trends 2023 and Strategies
⭐Link Building in 2023
Still the second most important ranking factor in Google, Link Building still works but it has changed a lot from what it was before. Today getting a link from any site doesn't work, but the relevance and overall SEO strength of the linking domain is crucial. This is partly because there are more than 201 ranking factors that collectively decide the eligibility for a page to rank and when it comes to link we content relevancy and relevance plays key role.
Having said that, there's another factor that needs to be kept in mind. That is the tendency of websites to link out to other domains.
Consider two websites with the same authority A and B. Both ranks relatively well for multiple keywords. Website A gives out thousands of backlinks to many website, another website B has only 50 internal links.
Hence getting a backlink from Website B is much more valuable than website A.
Building backlinks gets you some initial momentum but at some point, it simply won't be enough to move the needle. Infact the best way to acquire backlinks in bulk is simply by creating link worthy content.
I have created a whole guide on Link Worthy content and the most advanced link building strategies here. You can check it out and start implementing.
⭐Ranking No.1 is no longer the Main Goal in SEO
As Core DNA correctly points out (Core DNA, 2020), ranking first does not have a strong correlation with increased website traffic nowadays. The SERPs (search engine results pages) are littered with advertisements, question boxes, and snippets.
While a website may rank first, it may still be "buried" beneath these things. So, instead of obsessing over this top spot by increasing website traffic, core dna suggests focusing on a different metric: your click-through rate (CTR).
You can improve this by experimenting with different headlines and meta descriptions. Most importantly, experiment with combinations of words from Facebook Ads or Google Adwords.
Here's a good video that shows how to increase CTR by 400%:
<iframe width="500″ height="281″ src="https://www.youtube.com/embed/zQdtbE_SrjM" title="Get 400% More Organic Traffic in Just 10 Minutes!" frameborder="0″ allow="accelerometer; autoplay; clipboard-write; encrypted-media; gyroscope; picture-in-picture" allowfullscreen></iframe>
⭐Deep Contextual Content that Shares Value
"Content is King" is the term coined by many SEO's and rightly so as it is the substance that your visitors would experience once they step inside your website. But there is a misunderstanding in how it is interpreted.
Most SEO's tend to write content for search engine. Such tactics include hundreds of generic blogs on long tail keywords, using keyword stuffing and basically littering the internet with generic content with little unique value.
This strategy still works (if you can improve the quality a bit) as I see many affiliate bloggers and marketers applying the same strategy to rank high for many keywords in a low competitive niche.
However when the competition gets stiff thats when unique content wins the battle. And by unique I always mean link worthy. You can refer to the following video which tells about how to generate Link worthy content:
<iframe width="1280″ height="720″ src="https://www.youtube.com/embed/eTF6OBwidhc" title="How to Write a Blog Post That Attracts Backlinks (Case Study) [Ep 1]" frameborder="0″ allow="accelerometer; autoplay; clipboard-write; encrypted-media; gyroscope; picture-in-picture" allowfullscreen></iframe>
Having said that according to me the best content planning tactic to use is still to follow a topic cluster model and content merging. Topic Cluster is one of the top content marketing SEO Trends in 2023.  I have talked a lot of about topic clusters and merging in our blog, so I would recommend checking that out.
Overall Topic Clustering gives the following benefits:
Gain an unfair advantage over the competition by dominating your industry's organic rankings with content topic clusters.
Increase website traffic by increasing click-through rates and search traffic.
Distributing link equity from link building campaigns to other relevant internal pages.
Stand out from the crowd with well-optimized, relevant content that Google will appreciate and that will also increase domain authority.
Save time and energy by not creating dozens of pieces of content with the same goal of driving traffic to your site.
⭐Featured Snippets and Passage Ranking | An Important SEO Trend
Featured Snippets are relatively new. It is a result shown above the number one listing in Google. Some thing like this: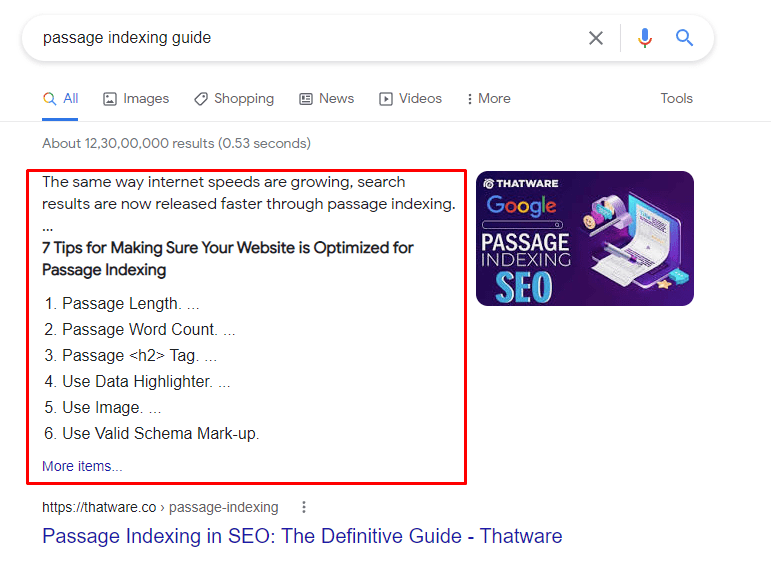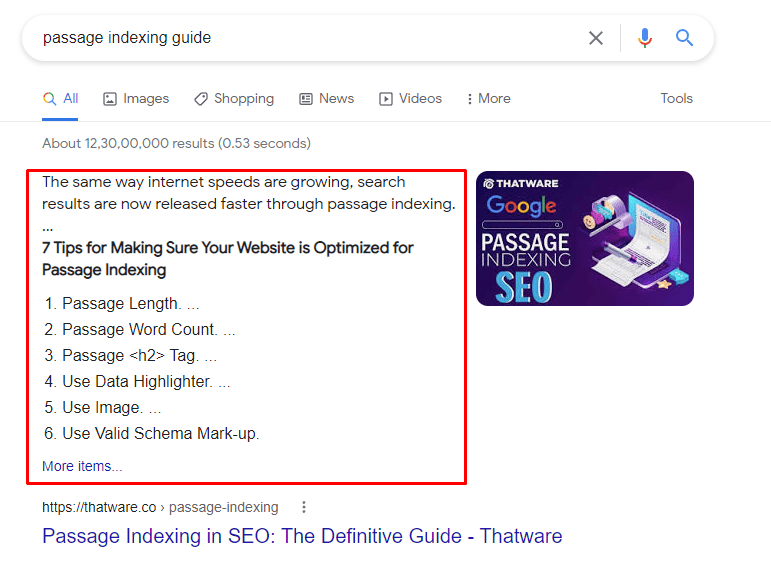 However the mechanism by which certain passages are ranked as featured snippets is called Passage indexing or passage ranking.
Basically Passage Indexing depends the following factors:
Passage Length
Passage <h2> tag
Using Images
Using Valid Schema Markup
No Achor text usage
You can Learn more in our detailed Passage Indexing Guide.
⭐New Trending Avenues of Traffic from Google News and Google Discover
Many people associate predictive search with Google's autocomplete feature. However, predictive search is now much more associated with Google Discover, a feed designed to deliver videos and articles to mobile users. Despite being a relatively new service, Google Discover has grown in popularity, with over 800 million users to date.
Although the algorithm remains a mystery to marketers, this type of predictive search is expected to evolve into more sophisticated information delivery systems as more factors come into play. Furthermore, Google Discover has the potential to become an effective tool for increasing website traffic.
You can learn more about Google Discover in our Blog.
⭐Image Search Drives a Lot of Traffic these Days
Focusing on Landing Pages, Blogs and Videos are standard, but if you are ignoring to optimize your images, you are missing out on a crucial tactic to drive more traffic. People search the Google image section for variety of reasons, and it is not hard to rank images in that section. To accomplish this, SEO practitioners are expected to optimise images by using high-quality, relevant images with custom file names and alt tags.
If you can't see the benefit, here is a snapshot from our Google Search Console. If you see carefully we get almost 4000+ monthly search traffic from Image search alone.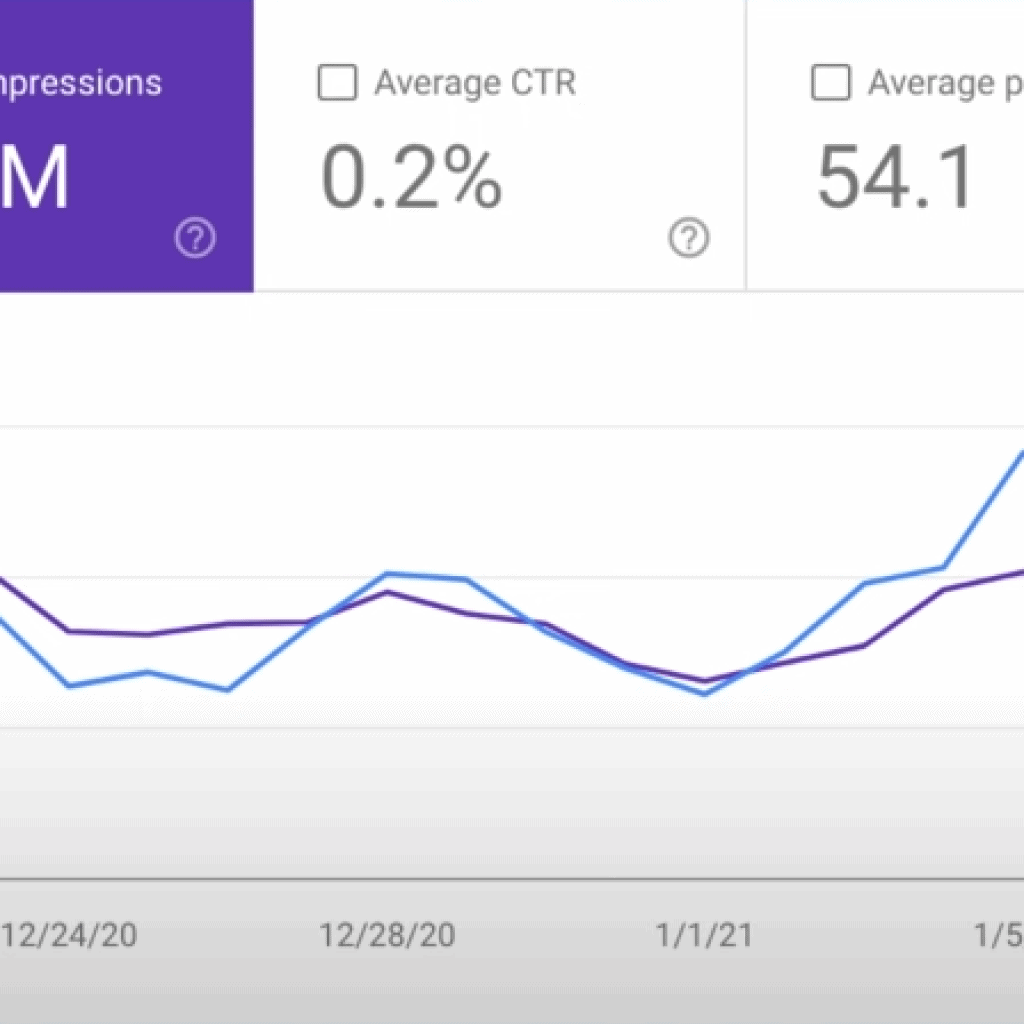 Although that pales in comparison to the number of impressions, thats still 4000 clicks!
⭐Google's EAT Guidelines would Reign Supreme
This section will concentrate on a significant shift toward customer experience.
Customer experience, as mentioned in the previous section, influences your search rank. It increases dwell time and informs Google's algorithm that your content is relevant and beneficial to users. As a result, the machine moves you up the rankings in order to recommend it to other users in the hopes of assisting them as well.
As a result, your customer or user experience should be curated in such a way that it not only increases your rank but also assists your customers in taking the desired actions. A good connection between you and them, on the other hand, will only blossom when your desired actions align with their desired outcomes.
There are three Key ways by which we can achieve this:
Following Google EAT Guidelines
Keyword Research for different intent types.
Focusing on Search Intent
Mobile First Indexing compatible Website.
⭐Following Google EAT Guidelines
Google has contracts with over 10,000 search quality raters worldwide (Google, 2020). These "raters" are tasked with conducting searches and rating the quality of pages that appear in the top results. Every year, guidelines are sent out, with the most recent one made public.
An SQR guideline includes recommendations for rating sites using the EAT framework (Google, 2020b). It also implies that the ones with the most beneficial content should be ranked first. Sites that do not make an effort to assist users, or "pages that potentially spread hate, cause harm, or misinform or deceive users," should be given the lowest rating.
This applies to medical websites, scientific websites, financial advice websites, photography and guitar websites, and everything in between. So, if you'd rate yourself high on these metrics, take a good look at yourself and your site. Furthermore, because these are guidelines for raters, they do not necessarily reflect the actual implementation of the ranking algorithm.
Nonetheless, as with many systems, there are issues, such as more or less reputable sites dropping in their rankings (Search Engine Journal, 2019). This is why we must be alert to changes and periodically review our KPIs. What is the takeaway? Maintain your area of expertise and/or hire legitimate experts to assist you with your content.
Here's a Quick Guide on how you can check your Website's EAT.
⭐The New E in EAT Guidelines and Important SEO Trend
Google finally released its latest look at EEAT as the foundation for its search quality rating.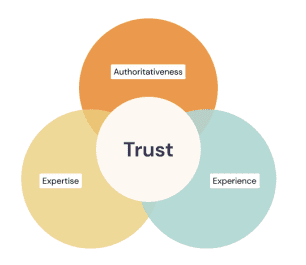 While Trust is undoubtedly the most important factor in its quality rating process, the other factors are guiding factors used in the assessment of Trust.
They define these factors as below.

Google uses the example of a product review to illustrate the importance of trust in evaluating content – someone who has personally used the product has more experience and therefore creates more trust.
So essentially the role of Experience is to write content using Trustworthy and niche authors. This factor can also be satisfied by placing link to social media profiles and trustworthy articles and putting as much citations as possible.
Using Author quotes or paragraph contributions from niche authors and bloggers is also a good way to satisfy this factor.
⭐Keyword Research Trending Tactics In 2023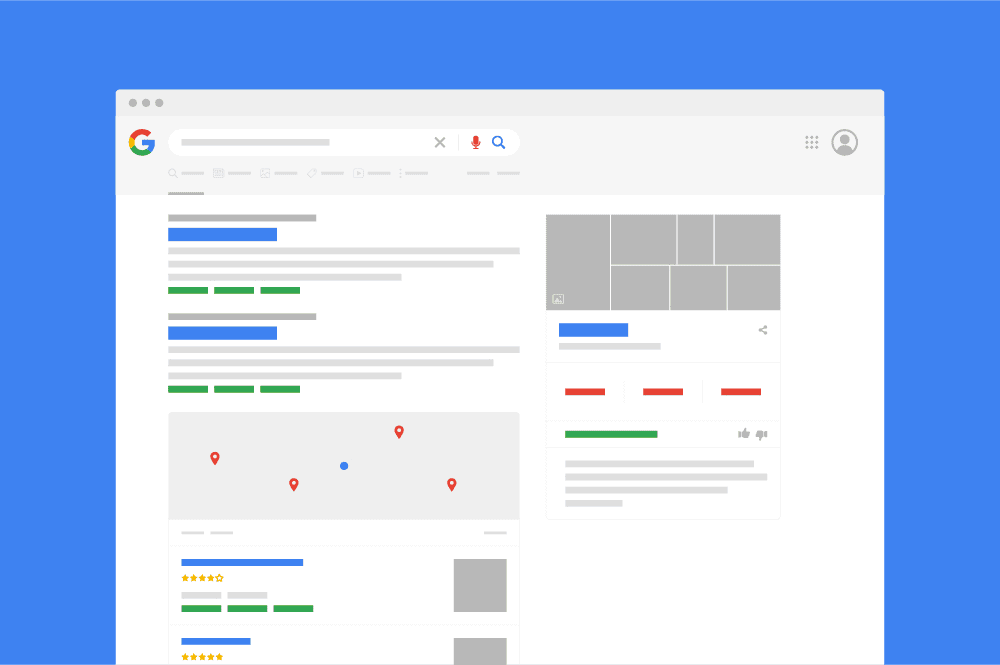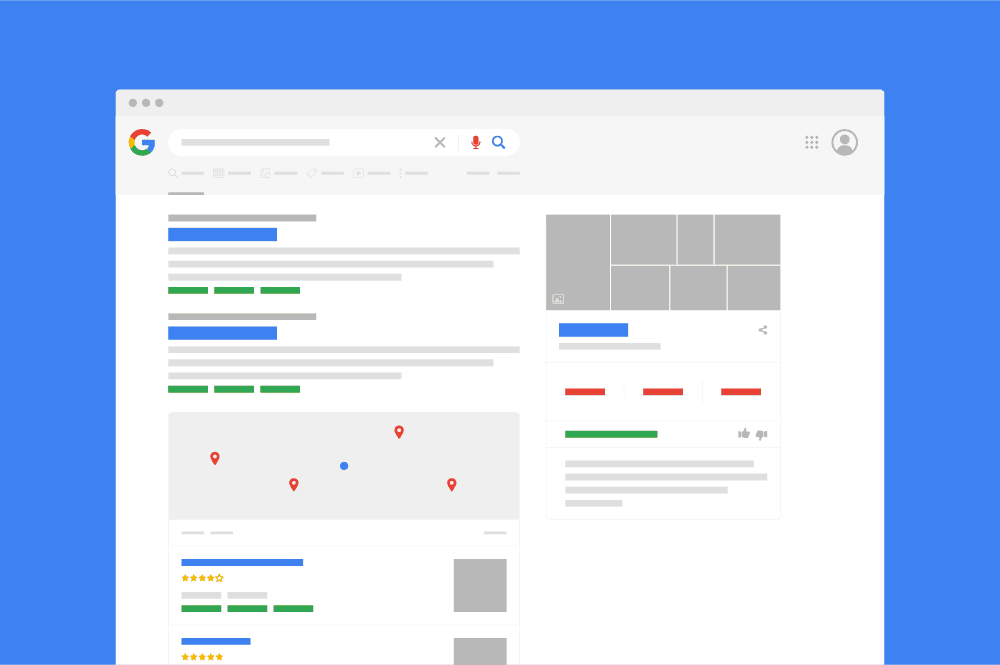 Shopping, local packs, and featured snippets are just a few of the features that Google has added to its search results pages. Because both user attention and clicks are diverted to these results, CTRs for sites at the top of the SERP have decreased.
As a result of this development, marketers shifted their focus away from top search positions and toward a new concept in keyword optimization: SERP marketing. This type of keyword optimization aims to optimise content so that it appears in various search elements such as top stories, videos, "people also ask," and images.
Not just that but Keyword research is also implemented at a broader scale to satisfy different search intents. For example, there are 4 different kinds of search intent that can be mapped to each stage in a Buyer's journey.
Informational
Navigational
Commercial
Navigational
Having a broader keyword strategy satisfying all these search intents allows you to dominate the entire search market. Here is a list of all the Keyword modifiers that can be implemented for different search intents.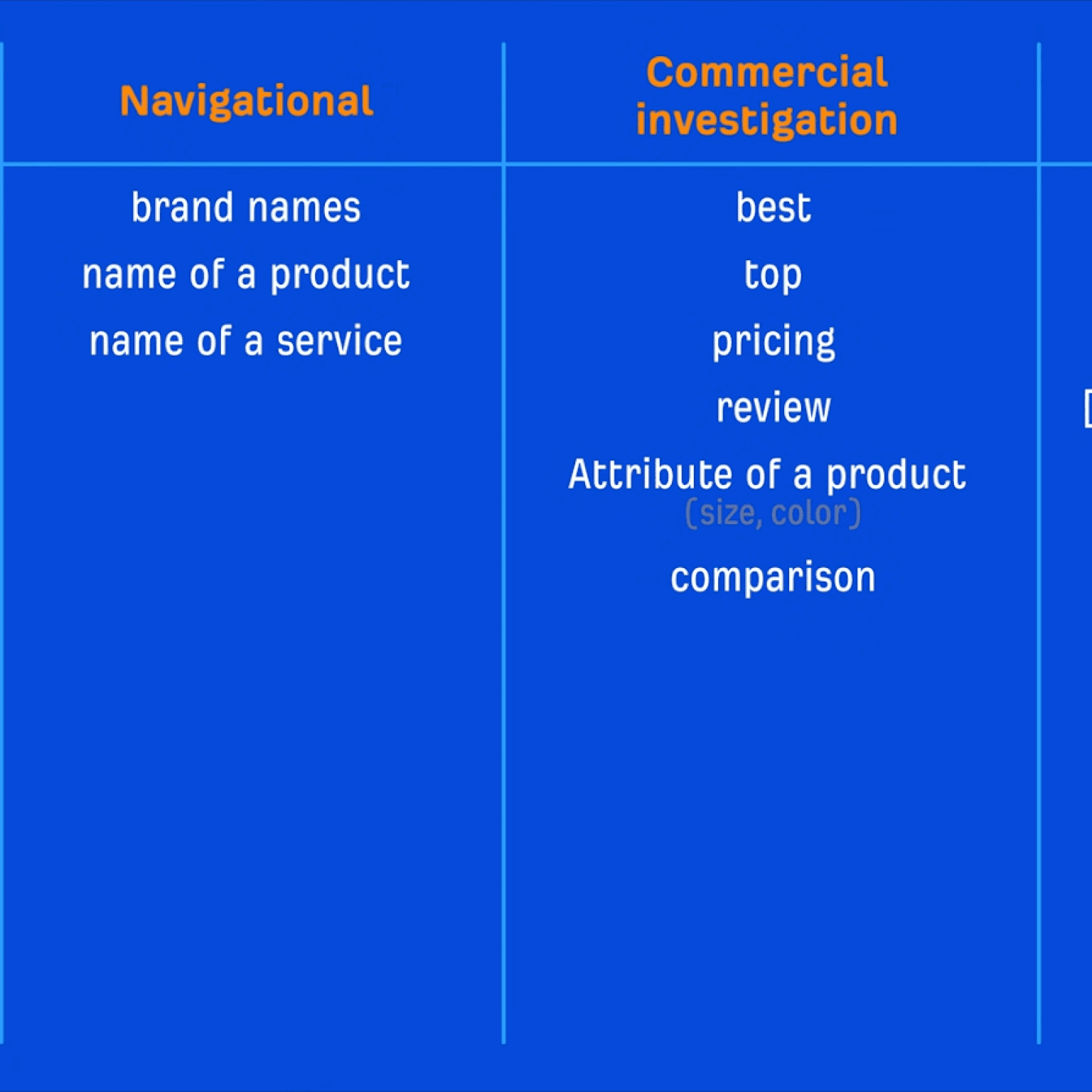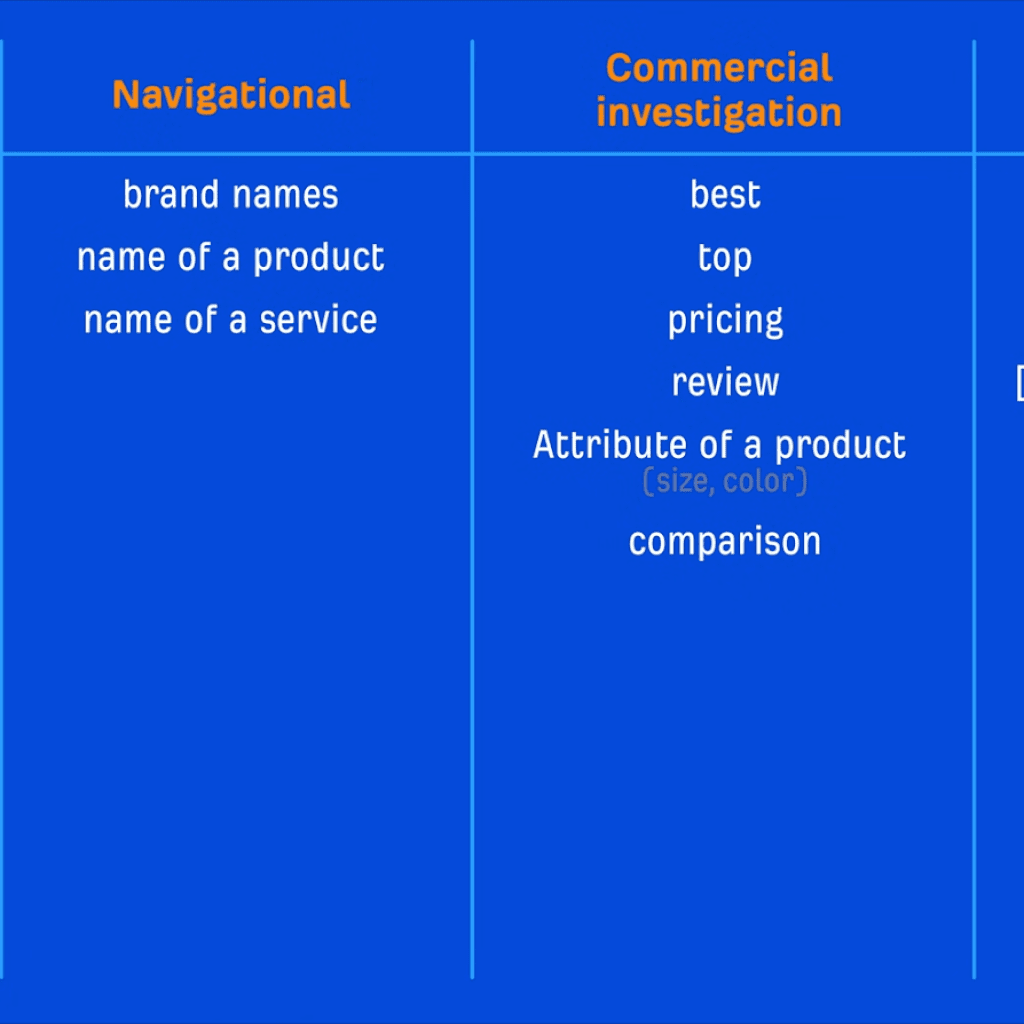 ⭐Focusing on Search Intent is Key to driving leads and sales
Understanding Search intent is as easy as simply doing a Google Search. However its application into your overall SEO strategy can be far more powerful than any other.

Lets break down how to understand the correct Search Intent for a given search term. We call the procedure the three C's of search intent.
Content Type
Content Format
Content Angle
By understanding these three aspects you can essentially serve the right piece of content to the right searcher, essentially satisfying his intent and gaining his trust so that he might convert on your website or do return again.
Here's a beautiful video where SAM Oh explains it perfectly.
<iframe width="1198″ height="674″ src="https://www.youtube.com/embed/zXPZ0L2cOw4?list=PLvJ_dXFSpd2vk6rQ4Rta5MhDIRmakFbp6″ title="Keyword Research Pt 1: How to Analyze Searcher Intent – 1.2. SEO Course by Ahrefs" frameborder="0″ allow="accelerometer; autoplay; clipboard-write; encrypted-media; gyroscope; picture-in-picture" allowfullscreen></iframe>
Apart from improving customer experience, optimising for search intent is the key to nailing the relevancy which is perhaps the strongest Google Ranking factor. Hence you improve your chances for ranking tenfold.
⭐Keeping in mind the SEO Trend of Mobile First Indexing
Since 2017, Google has announced Mobile First Indexing for all new sites. Which means all new sites would be crawled by the Google Smartphone crawler then the Desktop crawler.
This made every webmaster mandatory to make their mobile compatible, and since Mobile datas are generally weaker than broadband or Wifi, optimising the Core Web Vitals become absolutely paramount.
It also makes sense. Look at the below numbers.


Today, mobile indexing is looming over every website. As a result, if you want to connect with more customers in the future, you should get your site mobile-ready as soon as possible.
⭐Search Engine Optimisation Trends Beyond Google
👉Submitting to other trending Search Engines
We've been talking about Google, Google, Google since the beginning of this article, and for good reason. It is still the most popular search engine and has a strong claim to the throne.
It is, however, not the only search engine available. We are not suggesting that you devote significant time and resources to optimising your website for Bing, DuckDuckGo, and Yahoo. What experts want us to consider is that people search for useful content on other websites such as Amazon, YouTube, and Facebook.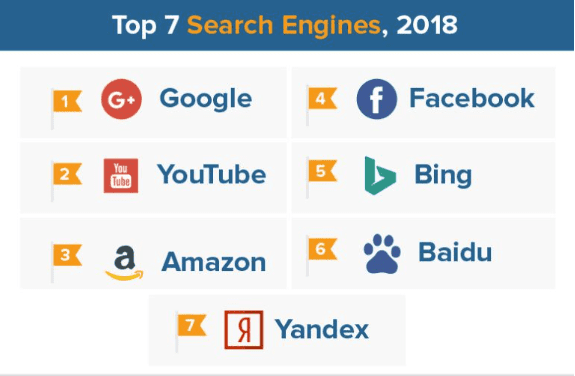 👉Make the User Glued to Your Content Via Video
YouTube is the world's second-largest search engine for good reason (Search Engine Journal, 2018). We can watch videos, interact with other users, and even interact with the creators.
Video marketing has become a popular go-to strategy for businesses, allowing them to collect more data for key KPIs such as sessions, views, and engagement. In November 2018, 56% of businesses had webinars, 52% had product demos, and 47% had product videos on the platform.
In principle, this approach is similar to "normal" SEO in that best practices necessitate a balance of good content and technical aspects. When it comes to video marketing and other types of content, marketers and SEO professionals should think in the same way.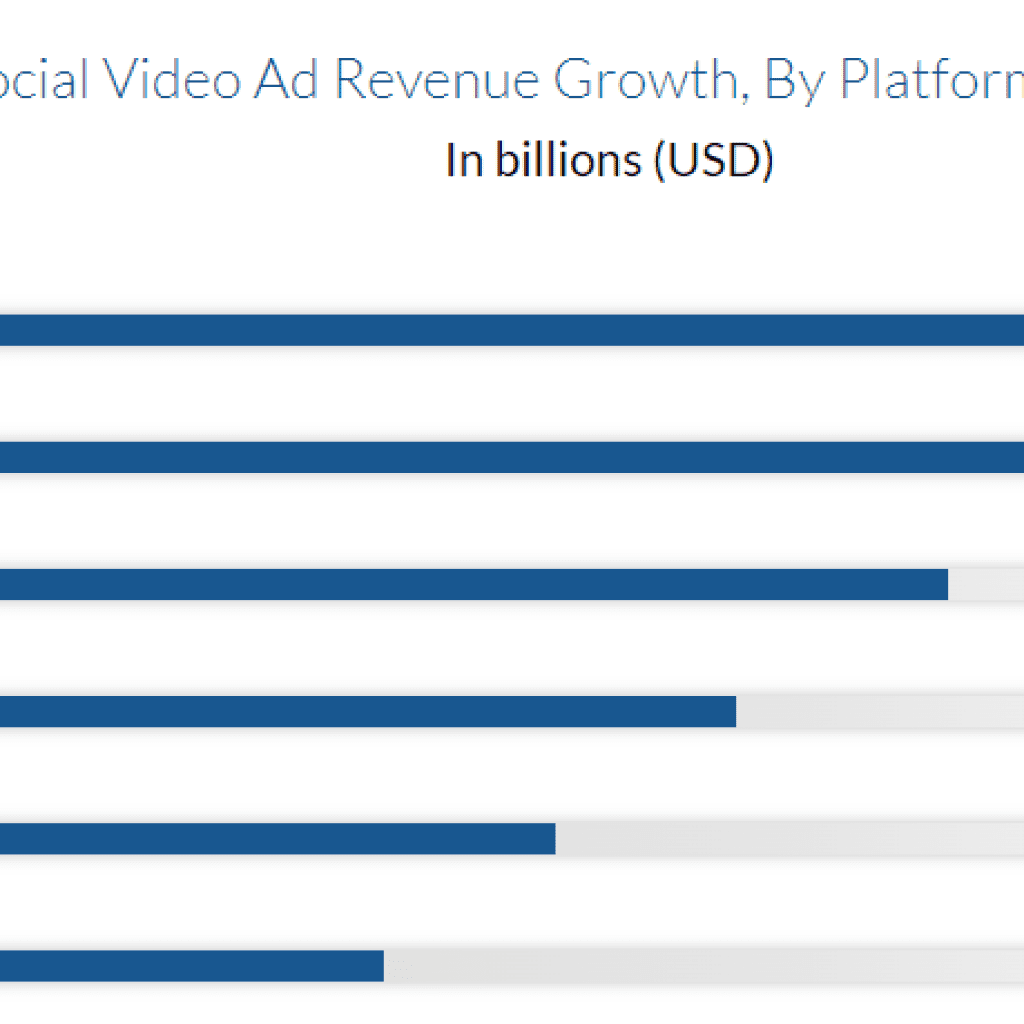 👉Using SEO to Earn Your Place in Amazon And Drive Revenue
Amazon is where 66% of shoppers begin their search for new products (Sellics, 2020). As a result, if you are selling something online or for delivery, Amazon is a must-have. It's exactly as Sellics stated: if your ranking lands you on the third results page, you're unlikely to get a sale.
As a result, if you want to sell more items and convert new prospects, you should focus on the first two pages.
However, unlike Google users, Amazon customers only use the site to buy. Google users, on the other hand, may be looking for specifications or reading about the product with no intention of purchasing. As a result, Amazon's new algorithm attempts to determine what is known as the purchase tendency.
It is a three-step procedure.
To begin, optimise your content by including really beautiful product images and copy on your page.
Second, you must optimise your listings' keywords by including all relevant search terms in your product.
Third, you must actively maintain your pages by managing reviews and implementing an effective PPC campaign.
In theory, this is the same as Google "paid search" results, a complex subject that we will not go into further here. The first step is to learn more about how Amazon operates.
👉Technical SEO | Rise of AI SEO Tools and Machine Learning
⭐Keeping the Basics of Technical SEO Straight
Technical SEO directly impacts 3 main aspects:
Crawlability
User Experience
CTR
Crawlability mainly concerns about the amount of crawl request you are getting from Google. Having a good crawl budget should be enough to make sure that your entire website is getting indexed and any changes on the website are updated as soon as possible.
Here's a in-depth guide to Optimizing Crawl Budget.
User Experience mainly consists of two aspects of SEO
Core Web Vitals.
Mobile Usability
As discussed before these factors are extremely important in making sure your website is performing in optimally across all devices and networks. Even Google considers it a ranking factor.
You can monitor your User Experience from the Chrome User Experience Report in Google Search Console.
CTR or Click Through Rate can be increased by :
Testing Meta Title Descriptions
Implementing Schema Markups.
Out of these, strategically implementing Schema Markups can heavily increase your site's footprint on the SERP. Also it is important to note.
Some popular schema types include:
Product schema (for ecommerce sites)
Article schema (for blog posts and pillar landing page)
Organization schema (containing location, address, internal links, etc.)
Search action (publisher listings or eCommerce sites)
FAQ schema (answers to popular questions right on the results page)
Event schema (in-person events, conferences, webinars, concerts)
👉Adopt the New Rising Trend of AI SEO Tools and Machine Learning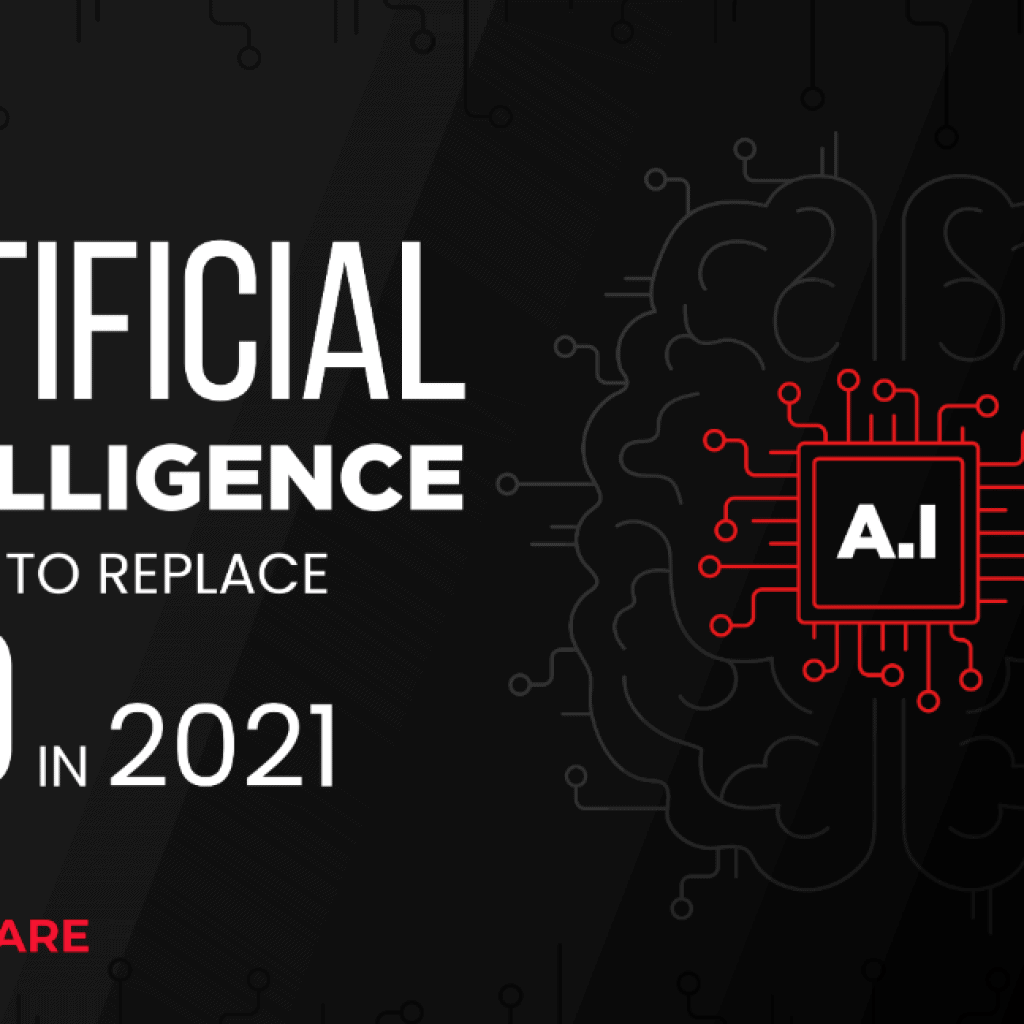 Ever since the Hummingbird and BERT Algorithm changes, Google has emphasized on the use of natural language processing, AI and Machine Learning to better understand and search behavior and provide the best possible result.
With every Google update SEOs from around the world have rolled their heads to understand various algorithms and sub routines that Google employs to process informational and construct SERPs.

A study of these led to the discovery of several new On Page SEO principles and tactics like TF-IDF, MUM, Topic Modelling with LDA, Smith Algorithm for Passage Ranking, Semantic Proximity etc.
We at ThatWare specialize in AI and advanced SEO implementations. Me and our SEO experts have written about to certain concepts of AI SEO in this Definitive Guide to Semantic SEO. You can have a look if you are really interested in exploring these trends.
Machine Learning involves using tools to create customized reports by processing huge bulk of data in order to help make business decisions.
Based on current machine learning statistical data, this approach will be a strong trend in the future.
Every year, the use of business intelligence tools grows in popularity. More and more businesses must supplement traditional human-based insights with a strong belief that data-driven analysis can lead to better decisions.
And it is difficult (if not impossible) to argue with this. As a result, as you progress, you should keep an eye on machine learning and how experts and competitors use it for SEO.
👉Getting Ranked on Voice Triggered Search
According to current statistics, voice search is on the rise. It's actually quite simple. Why type in your question when you can simply ask it with your voice? People would rather not use AI voice recognition if it is not that good. It's quite irritating.
However, AI is improving. Google's voice search achieved a 95% accuracy rate (Google, 2018). In addition, voice search usage appears to be increasing recently.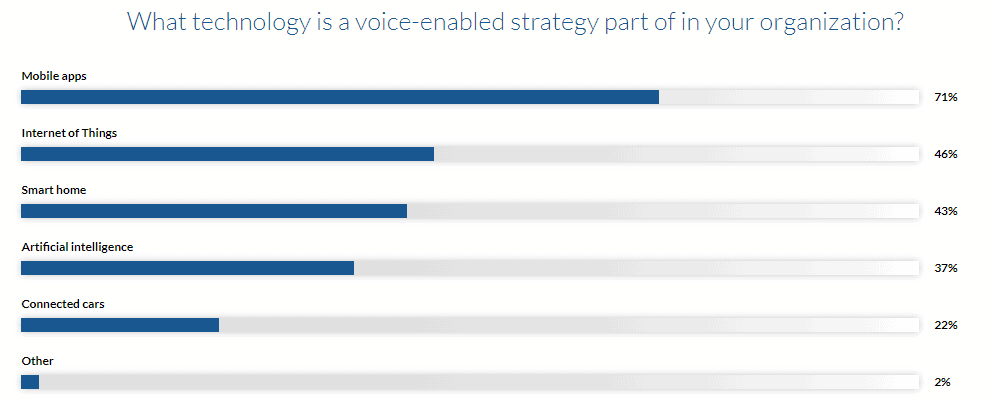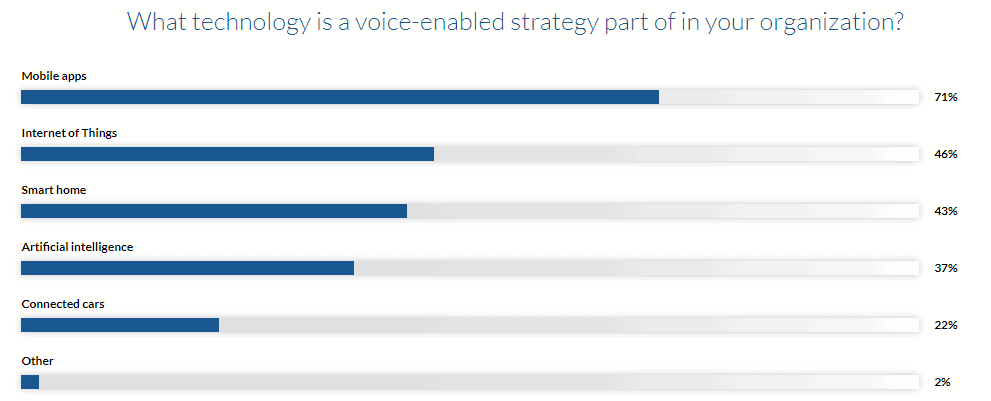 Source: statistica.com
Some of the SEO Tactics that can visibility for voice search includes:
Optimizing for Local Based Search Terms
Getting more Featured Snippets
Optimized Content for Passage Indexing.
Following these guideline can make anybody's content capable of appearing in voice enabled searches.
👉How to Use ChatGPT and AI Content Tools Properly in SEO
Google has often times mentioned in their articles that purposely generated AI content is considered as Spam and will be targeted by the Spam Brain algorithm of Google.
However one cannot ignore the benefits that these AI content tools provided especially with the increased level of sophistication and automation.
Here are some ways by which AI content tools can help content marketers and save a lot of time without sacrificing on the originality of content:
Content briefs: Content generation tools can assist your authors in understanding the important keywords, themes, and subtopics that should be included in their original work.
Content Outlines: Outlines are a terrific approach to provide your authors a road map for creating useful content without relying on AI to perform the work for them.
Ideas for content: Blog topic generators, for example, can help to speed up the brainstorming process. Getting from a keyword to a useful content idea can be half the battle, and an idea generator can aid in the prevention of writer's block.
👉Do SEO for the Business Growth, Don't do Business for SEO
You should always remember that SEO works for your business, not the other way around. SEO aids conversion. It assists you in converting users into brand evangelists. It takes more than technical keyword and process manipulation to achieve a high ranking and a positive relationship with your target customers. You must provide relevant and useful content. Furthermore, search engines must recognise these contents as relevant and useful in order to connect you with the most promising prospects.
Today's SEO is essentially just an extension of traditional advertising and marketing. They are, indeed, more complex. They undoubtedly require new expertise. They are, however, cut from the same cloth, and a good marketing head will go a long way for your SEO moving forward. It assists you in cleaning up your act so that you can get down to business: generating consistent revenue by outperforming competitors in critical success factors.