FILL OUT THE FORM BELOW & ALLOW US TO TAKE YOUR SEO services For Dropshipping TO A WHOLE NEW LEVEL!
What is the concept of dropshipping?
If you're starting or thinking about starting a dropshipping company, it basically entails selling goods without having any inventory.
However, if you're reading this, there's a good chance you're a dropshipper looking for ways to make money.
You don't deal directly with the goods as a drop shipper. Instead, you purchase a product from a business and get it delivered to your client. It's the ideal business to start if you're short of cash. It's easy to run and scale, and it's a company you can manage. Isn't it incredible? It, like most things, comes with its own set of unusual challenges. For example, unless you find a supplier who can help you with personalization, you won't be able to market the goods you sell unless you find a supplier who can. Again, there seems to be rising rivalry in the dropshipping industry, to the point that you're struggling to stay afloat within your niche. This is particularly true if you're dropshipping a common item.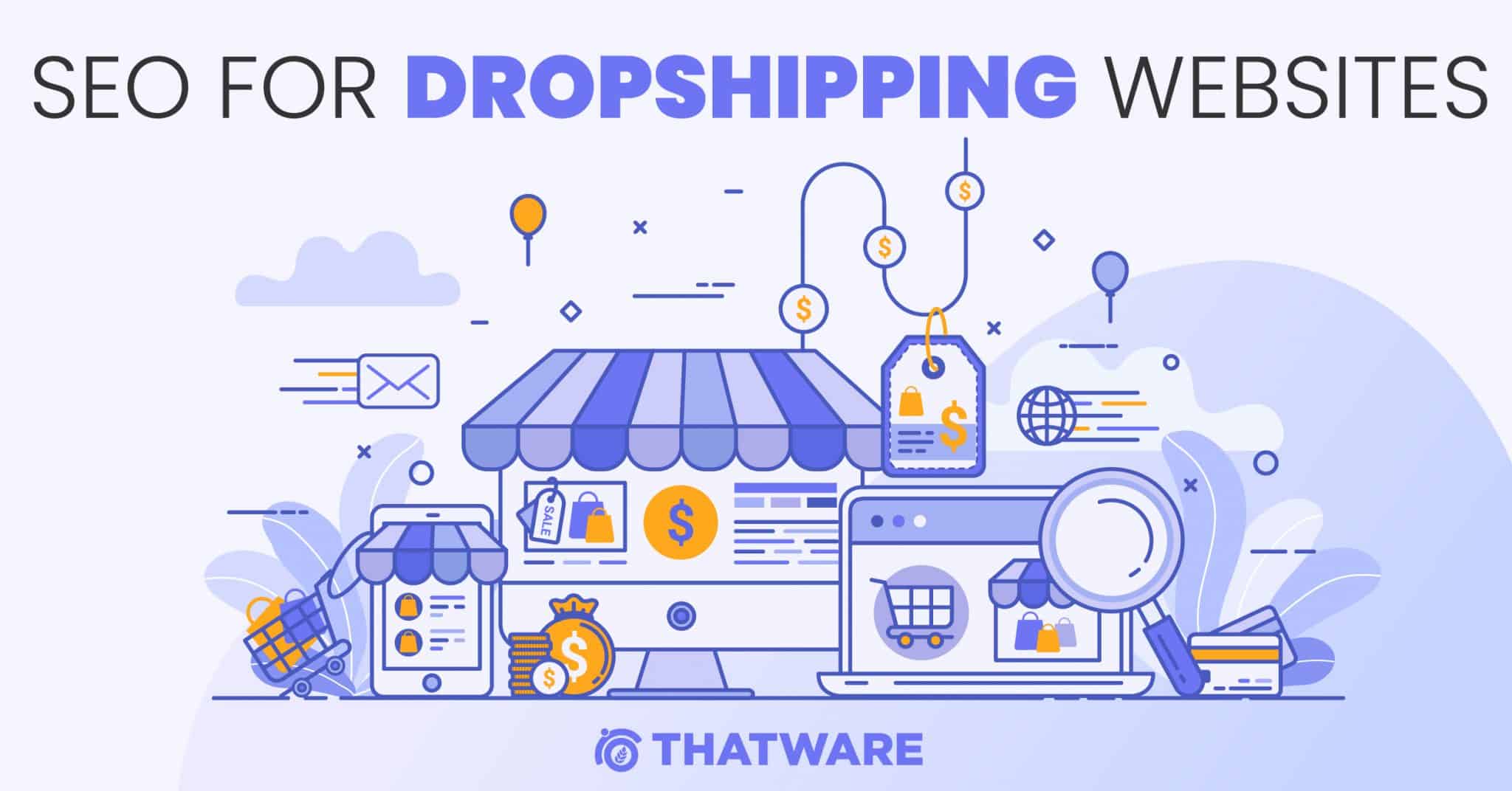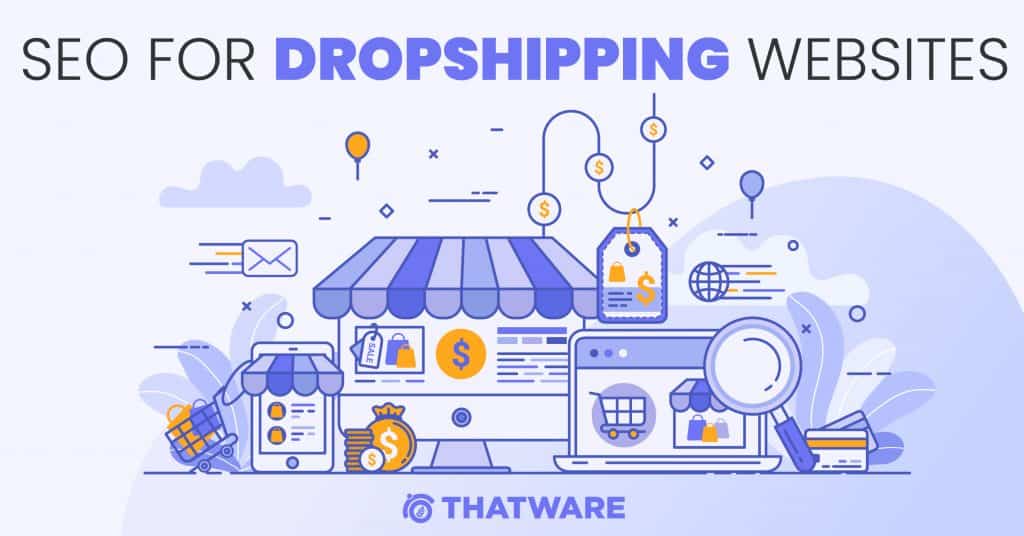 Search Engine Optimization for Dropshipping
To be competitive in the dropshipping industry, you must provide outstanding customer service, provide high-quality products, and make a concerted effort to meet your target market.
While most people find it simple to provide outstanding customer service and high-quality products, many dropshippers continue to struggle with inconsistent sales due to their inability to drive traffic to their respective sales channels.
The inability to efficiently handle SEO techniques is the source of these issues
It's particularly difficult these days because the market has become so crowded that failing to strategize. On proper client engagement could result in your company getting lost in a vast sea of struggling online businesses.
Search Engine Optimization is the key to ranking first on search engines and ensuring that your customers find you first if they need your stuff (SEO). SEO (Search Engine Optimization) is a technique for organic traffic to your website by improving your visibility on search engines while potential customers are searching for your products.
Use Gift-Related Phrases
Use phrases that are connected to gifts: You may need to challenge the status quo when it comes to item categorizations on your website to be effective as a dropshipper.
If your website is about fashion, you most likely have categories like this:
• Oxford shoes, sneakers, boots, sweaters, and jackets
The problem with this is that it is only effective when potential buyers engage with your website. When looking for fashion pieces these days, very few people look for the terms listed above. Instead, search terms like "Father's Day sweater" or "Valentine's Day bracelets" are more popular.
Simply make a list of your categorizations like this:
Photo frames for Father's Day
Christmas hats
Best summer shorts
Mother's Day hats
You'll be happily pleased with the outcome!
Be certain to blog!
Although this may seem insignificant, it is crucial. It aids conversion by engaging converted leads and delivering added value to potential customers.
Google is a big fan of content, and not just any content, but long, high-quality content. This necessitates the development of a forum.
This is due to the fact that clients are attracted to value. They will become frequent visitors to your website if they feel that your content answers a query they have or is useful to them in any way.
Your papers must be unique and of excellent quality. Clients appreciate the effort, which is evident in how well you arrange the content and how exclusive it is.
Backlinks are crucial!
Using backlinks to your advantage. Backlinks are links from other platforms to your website page in SEO services For Dropshipping. Some people are directing potential clients to your website.
Backlinks are commonly used by Google to rate websites. Google aims to link customers with the best product suppliers when they need them. The more people who recommend a shop, the more likely you are to visit that store – the same is true for Google. The more backlinks you have, the better your chances of ranking well in search engines.
Make sure they're from reputable websites once more. Websites that are credible in their fields and have gained industry reputation are those that are authoritative in their fields and have gained industry reputation.
Sitemap / Website Functionality
This is critical because if you don't upload your sitemap, your website will not index. While most dropshipping platforms ensure that these sitemaps submitted automatically, some platforms may require you to send your sitemap manually any time you make changes to your site.
This is particularly true if your online dropshipping store needs a password.
The functionality of your website, particularly the customer experience, is important to Google and other search engines. Invest in the development of high-quality websites with superior functionality.
To begin, your website should load at a reasonable pace.
It should take no longer than 2 seconds for a well-functioning website to show content to its visitors.
Additionally, your website must be dependable, open, safe, sensitive, and scalable. It should be able to correctly view content and adapt to the platform your customers use.
Aside from the aforementioned factors, the aesthetics of your graphics and website are also important. Everyone enjoys seeing beautiful and imaginative graphic designs, and the more appealing your website is, the more grateful your customers would be.
Optimization of Keywords
Keep in mind that Google and other search engines attempt to match clients with the best product suppliers to meet their requirements. However, since Google cannot read people's minds, you must deal with unique terms that these people search for while looking for a product that matches them.
Keywords are the words you type in, and you can't execute an SEO strategy without them.
In essence, keyword optimization is at the core of SEO. You must devote your full attention to SEO techniques in order for your dropshipping business to succeed. Some websites are very functional, but they don't have a high rating.
Ineffective keyword optimization strategies may be to blame. Keywords are the words that describe you.
Your content is described with keywords. These keywords are used by Google to recognise your website's needs and to connect your site with clients that are looking for your services.
Target Audience
You should be able to anticipate the types of terms your target audience will use when searching for your service in order to find the right keywords for your content. You may also use Google's "people also ask" section to look up words relevant to your results for SEO services For Dropshipping.
When it comes to keyword optimization, you need to know where to put your keywords in order to get the best results. In certain cases, the keywords used to build page titles and subheadings.
Meta descriptions, URLs, folders, and photos should all contain them. Keywords can also included in your blog post's main material. Working with an innovative content marketer to help you produce the best results with keyword optimization would be beneficial.
Before you go, here's one more piece of advice…
As a drop shipper, you're well aware of the almost limitless opportunities available on the internet. And you're itching to use them to your advantage.
ThatWare is the only dropshipping provider on the market who can provide you with real-time B2B quotes. Our web app, which integrates seamlessly with Shopify and WooCommerce, will enable you to completely automate your business and fulfilment processes, allowing you to concentrate on honing your SEO skills and applying them to increase organic traffic using SEO services For Dropshipping.
With ThatWare, you can focus on marketing while we take care of the rest!