In today's digital age, having a strong online presence is critical for the success of any business, especially small businesses and rising entrepreneurs. Search Engine Optimization (SEO) is one of the most effective ways to improve online visibility and drive traffic to a business's website. In this blog post, we will discuss why SEO is important for small businesses and rising entrepreneurs and how it can benefit their growth.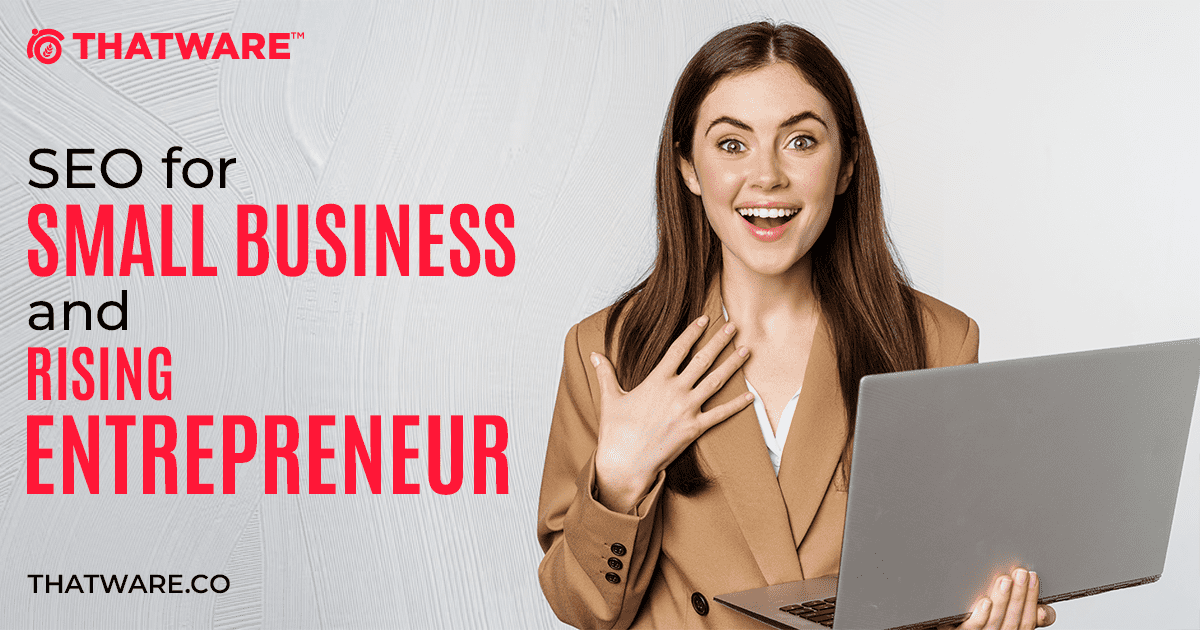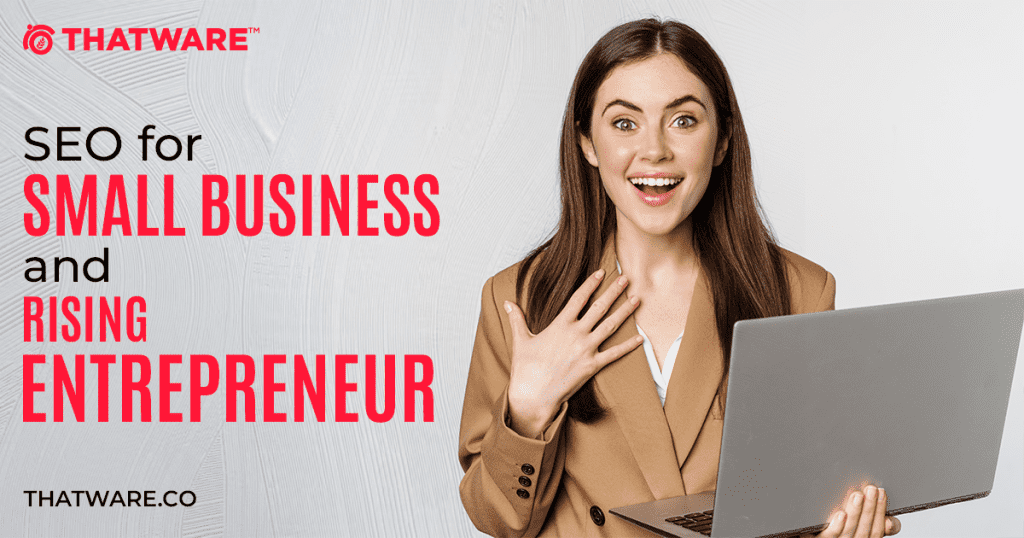 Increased visibility and brand awareness:
SEO helps small businesses and rising entrepreneurs rank higher in search engine results pages (SERPs), making it easier for potential customers to find them. A higher ranking in SERPs also helps to build brand awareness and credibility, as people tend to trust businesses that appear on the first page of search results.
Cost-effective marketing strategy:
For small businesses and rising entrepreneurs, the cost is a crucial factor. SEO is a cost-effective marketing strategy as it does not require any paid advertising. The only cost involved in SEO is the time and effort required to optimize the website and create high-quality content. In comparison to paid advertising, SEO provides a higher return on investment (ROI) over the long term.
Targeted traffic:
SEO helps small businesses and rising entrepreneurs attract targeted traffic to their websites. By optimizing their website for relevant keywords and phrases, they can attract visitors who are searching for products or services that they offer. This targeted traffic is more likely to convert into leads and customers, resulting in increased sales and revenue.
Competitive advantage:
SEO helps small businesses and rising entrepreneurs compete with larger businesses in their industry. By ranking higher in SERPs, they can attract customers away from their competitors and gain a competitive advantage. With the right SEO strategy, small businesses and rising entrepreneurs can level the playing field and even surpass their larger competitors.
Long-term benefits:
SEO is not a quick fix but rather a long-term strategy. Once a small business or rising entrepreneur establishes a strong online presence through SEO, they can continue to benefit from it for years to come. By consistently creating high-quality content and optimizing their website, they can maintain their ranking in SERPs and attract a steady stream of targeted traffic to their website.
Tips for developing an effective SEO strategy
Conduct keyword research
Keyword research is the process of identifying the keywords and phrases that potential customers use to search for products or services in your industry. By incorporating these keywords into your website's content and metadata, you can improve your website's relevance and visibility in search results. Google's Keyword Planner is a free tool that can help you identify the most relevant and high-volume keywords for your business.
Optimize your website's structure
Your website's structure should be easy for search engines to crawl and index. This means organizing your content into a logical hierarchy, using descriptive URLs, and including internal links to related content. A well-structured website can also improve the user experience for your visitors, leading to increased engagement and conversions.
Create high-quality content
High-quality, informative content can help establish your business as an authority in your industry and attract backlinks from other websites. This, in turn, can improve your website's domain authority and boost your rankings in search results. When creating content, focus on addressing the needs and interests of your target audience rather than solely promoting your products or services.
Build high-quality backlinks
Backlinks are links from other websites to your website. They are a key factor in determining your website's domain authority and can significantly impact your search rankings. However, not all backlinks are created equal. Low-quality, spammy backlinks can actually harm your website's reputation and lead to penalties from search engines. Focus on building high-quality backlinks from authoritative websites in your industry.
Utilize local SEO strategies
If you have a physical location or serve customers in a specific geographic area, local SEO strategies can help you rank higher in local search results. This includes optimizing your Google My Business profile, creating location-specific pages on your website, and getting listed in local directories.
Why do most Businesses fail to focus on SEO?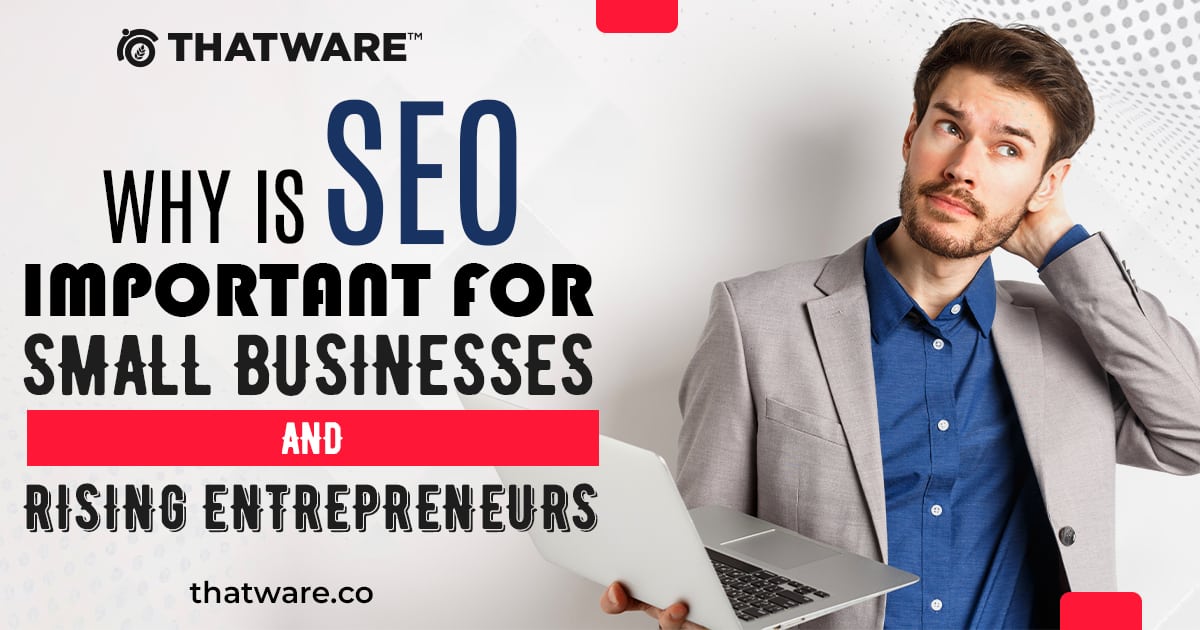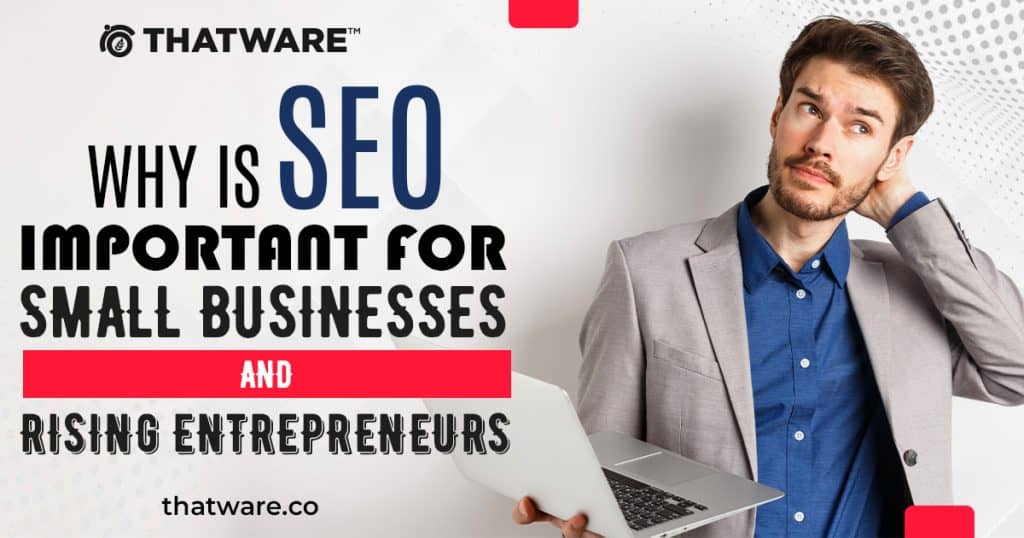 Let's face it, the first thing that comes to an entrepreneur's mind when thinking about taking a business online is making a website and getting it ranked.
Most even think that by simply creating a website and adding content it should automatically show up in search engines.
Unfortunately, that's far from reality. And while most businessmen may be very good at running their businesses but when it comes to marketing, they are absolute novices.
Here are the SEO stats of a Wedding Photography Business
The interesting fact is that the Website has been present for almost 9 Years, yet there's no traffic
Basic Checklist before Diving Deep into Search Engine Optimization
Before diving into the exact tactics and workflow to optimize your site for search engines, there are a few basic checklists that needs to be ticked off.
Make sure your Website is Indexed
Being indexed is making sure that Google knows your website exists and has listed your website as part of the search engine's database.
This step is crucial since your website not indexed = There is no chance for Ranking in Google SERP.
How to Check Website Indexation Status?
Install Google Search Console. Not a Search Console User? Install Today
Under Search Console > Pages section you should be able to see the number of pages Indexed and Not indexed currently by Google.
The second way is to use the Site: operator in Google search.
Just type in site: followed by your domain name and hit the search button. The number of results shown by Google is a good estimation of the number of sites indexed.
Typically you should have a rough idea of the number of pages on your website. Accordingly, if you find that the numbers obtained both from the Search console and Google roughly matches the number of pages, then you can rest assured that your website is properly indexed in Google.
Make sure Your Website is Mobile Friendly
Since 2018, Google has focused on prioritising indexing for mobile-friendly websites. This is part of its larger objective of enabling mobile-first indexing. Hence if your website is not compatible with a variety of mobile devices then you are in a tough spot.
If you have already installed Google Search Console then you can check whether your website is mobile usable under Experience > Mobile Usability.
The number in green shows the number of Mobile Usable pages on your website. Ideally, you want every page of your website to be mobile-compatible.
If you haven't installed the search console then you can check for Mobile Usability using Google's Tool > https://search.google.com/test/mobile-friendly
Typically it's best to check the home page is optimized. That will automatically indicate that most of your website follows the basic protocols of mobile optimization.
Checklist to make your Website mobile friendly:
Use a responsive design: Use a responsive design that adapts to different screen sizes, so your website can be easily viewed on any device.
Optimize images: Optimize images for mobile devices by reducing their size without compromising quality. This helps your website load faster on mobile devices.
Use legible font sizes: Use a font size that is easy to read on smaller screens, typically 16px or larger.
Keep menus simple: Use a simple menu structure that is easy to navigate on a small screen.
Simplify content: Simplify your content and remove unnecessary elements that may clutter the screen on a mobile device.
Minimize page load times: Minimize page load times by optimizing your website's code and using caching techniques.
Use large touch-friendly buttons: Use large buttons that are easy to tap on a small screen, with enough spacing between them to avoid accidental clicks.
Avoid using Flash: Flash is not supported on many mobile devices, so avoid using it.
Test your website: Test your website on multiple mobile devices to ensure it looks and works as expected.
Consider mobile-first design: Consider designing your website with mobile devices in mind first, rather than designing for desktop and then adapting for mobile.
Tactics to Get Your Small Business Website Ranking in Search Engines
Create Topical Site Hierarchy that is Logical
Creating a Website Structure means making sure that your webpages are grouped together and interlinked in a proper logical manner.
Page relevancy is an important ranking factor and making sure relevant pages are linked together helps search engines to understand the natural flow of context of a website.
There's another benefit to interlinking. It helps in creating additional site links, hence for a ranking keyword, you may often find two pages ranking together thus capturing more space in Google SERP.
Two pages ranking simultaneously for a ranking keyword
To maintain a proper logical structure, the best way is to follow a silo architecture. Here's an example of how it looks like
Learn more about the best Website Architectures and best practices.
Avoid Broken Links and Other Crawl Issues
Google or Search Engines use crawlers to navigate the web and discover new pages. A Broken link is a web page URL that is not fetched by the Google crawler or any user. Whenever the crawler faces difficulty in accessing web page content then that is called a crawl issue. Crawl issues can arise from a variety of reasons, but no matter what the cause, it is equally bad for search engines and users. Hence these must be fixed.
It is difficult to manually check each page for broken links, however, you can crawl your website using a tool like Screaming Frog. This will show you all the different crawl issues that the screaming frog bot is facing.
Chances are Googlebot will face the same issues.
How to fix Broken (Dead) Pages?
Reinstate the dead page (if you deleted it by accident)
Redirect the dead page to an appropriate alternative (i.e., either the new location of that page or a similar page or post)
Replace external broken links.
Making Sure Every Page has a Relevant Meta Title and Description that Says What You Offer
Meta Title is the first thing that the user sees on a Google SERP and directly describes the content of your webpage.

As per a study by Moz, they found positive correlations between the relevancy of the page's meta title-user query to search engine rankings.
Source > https://moz.com/search-ranking-factors/correlations#1
White Meta Titles are important meta descriptions that entice the user to click on the web page. Although not a direct ranking factor, meta descriptions are one of the first things that users see, hence it is very important to optimize these two elements for higher CTR as a link with higher CTR is expected to rank higher as well.
Here's how to deal with the issues that may arise:
Non-existent: Add them.
Too long. If you're using the recommended tool above, it tells you if your meta title and description are too long (see the red highlighted text in the screenshot above). Shorten any that are.
Boring/unenticing: Ask yourself—if I saw this in the search results when searching for this business, would I be likely to click it? If the answer is no—rewrite.
Don't include your target keyword: This is most important for home pages, product/service pages, and blog posts. It's not a big deal with contact or about pages, etc. But only include it if it naturally fits—don't shoehorn keywords in there. Read our full keyword research guide if you're not sure what keywords to target.
Improve the Readability of Your Web Page Copies
Take a look at this content copy or web page.
Would you like to read this kind of blog? I will not.
SEO is far from just optimizing your website for search engines but its also important to make sure your web content is readable.
In order to determine whether a website or web page is a good result for a specific query, Google looks at the content on that website or web page. They will find it challenging to do that if your web pages have little to no content—or if the content isn't properly optimised.
But that doesn't mean you have to fill every page with 2,000-word essays.
Certain pages may call for that, while others may be fine with a few hundred words.
Here are some general SEO "guidelines" for website copy:
Include some copy on every page. How much? That's up to you—I'd personally recommend at least 100-200 words as a general rule of thumb.
Use one H1 tag on each page. This serves as the heading of the page. Quite often, this is the same as the meta title—but it doesn't have to be.
Use H2-H6 tags as appropriate. These are subheadings. Use them to create a hierarchical structure of importance on each page. Learn more about these tags here.
Don't shoehorn keywords into your copy. Be aware of the keywords you're targeting, but don't force them where they don't belong—and certainly don't overuse them!
Get Backlinks
Apart from optimizing your Website content and technical performance of the website, it is also very important to focus on getting quality backlinks as well. As known, backlinks are perhaps the second ranking factor in Google. Not only has Google indicated the importance of backlinks, but also several studies have found positive correlations between backlinks and organic keyword rankings.
Here are some of the link-building tips to get you started.
Listing your Website On Directories
Make sure the directories you submit your links to are reliable and relevant to your business. More harm than good will result from listing your website on spammy and deceptive websites.
Whatever their specialisation, small businesses should list on LinkedIn as it is a reliable source with a good domain rating. Brooklyn, New York-based small business Awoke Vintage has established a LinkedIn business page.
Submit website to Local Listings
Local Listings are websites that guide the user to the businesses in their surroundings. Having your website listed on these sites and optimizing for all relevant keywords and categories helps your brand show up for relevant local searches.
This in turn gets you additional traffic and visibility apart from ranking from generic terms.
Here are certainly high-quality listing websites you can list your website on:
Facebook Pages
Google My Business
Apple Maps
Yelp
Create Links on all External Profiles including Social Media
Social Media is perhaps the most viable organic marketing technique next to search engine optimization. If you are a new website, chances are you might not be ranking for enough search terms to get a significant amount of organic traffic.
Hence it is important to place links on all social media and external profiles.
That will not only pass link value from those sites but also divert traffic that can help drive more engagement which is valuable for the initial days of your business.
Steal Competitor Backlinks
Perhaps the most effective strategy in SEO is to check what your successful competitors are doing and try to replicate their strategies for your own.
This approach is even true for link building. Obviously, the website that is ranking at the top for your target keywords must have an optimized backlink profile that is helping it rank.
Then why not steal them?
Here's how you can spy on your competitor's backlinks. You can use any of the premium SEO Tools like SERanking, and Ahrefs to find the sites that are linking to the competitors.
Learn more about how to find competitor backlinks from our guide.
After you have the list of all the Competitor Backlinking Sites, here's what you have to do.
Filter out websites that have a low Domain Authority (<20) and a high spam score. You can check these metrics from the Moz Toolbar or use similar metrics from the SEO Tool you are using as well.
Find link-building prospects. Websites that either offer to create a free submission or are pointing to two or more competitors simultaneously.
Build guest posts or offer a value that they can't refuse.
Build your backlinks.
Other SEO Essentials
Site Speed
Site Speed is definitely important as it is a known ranking factor for search engines.
Here are some of the best practices to optimize your website for speed.
Use a CDN
Optimize images
Minify CSS and JavaScript files
Reduce the number of HTTP requests if possible
Use browser HTTP caching
Minimize the inclusion of external scripts
Reduce and Eliminate unnecessary redirects
Schema Markup
Google can better comprehend your website with the help of schema markup. Also, it may alter how your website pages show up in search results. If you've ever searched for a recipe on Google and noticed ratings, cooking times, and other information in the search results, schema markup is to thank you.
I advise small companies with a physical location to research the LocalBusiness markup. Look at Product and Service markup if your website contains product or service pages.
Content Marketing with Blogging
Blogging and content marketing is the hands down the number one way to drive traffic to your website. Whatever the niche, there are always low-hanging keywords that can be a long tail or short tail which can be ranked without relying on significant backlinks.
Blogging gives you the freedom to target any keyword or keyphrase (of course relevant to your niche) and rank for it by writing helpful articles that guide the users and give value.
In a way it is also fulfilling the real intent, search engines were created for. That is to serve and answer people's questions.
Final Thoughts
SEO isn't that complicated. For small businesses, taking care of the seo basics is often enough to put you ahead of the competition.