Is anything goes around on your mind in terms of website migration? Then rest assured, you are at the right place at the moment, this blog will walk you through the checklist that you need to cover before migrating your website. Pre Migration SEO actually is the right job if anyone is thinking of a website CMS switchover or switching between hosting!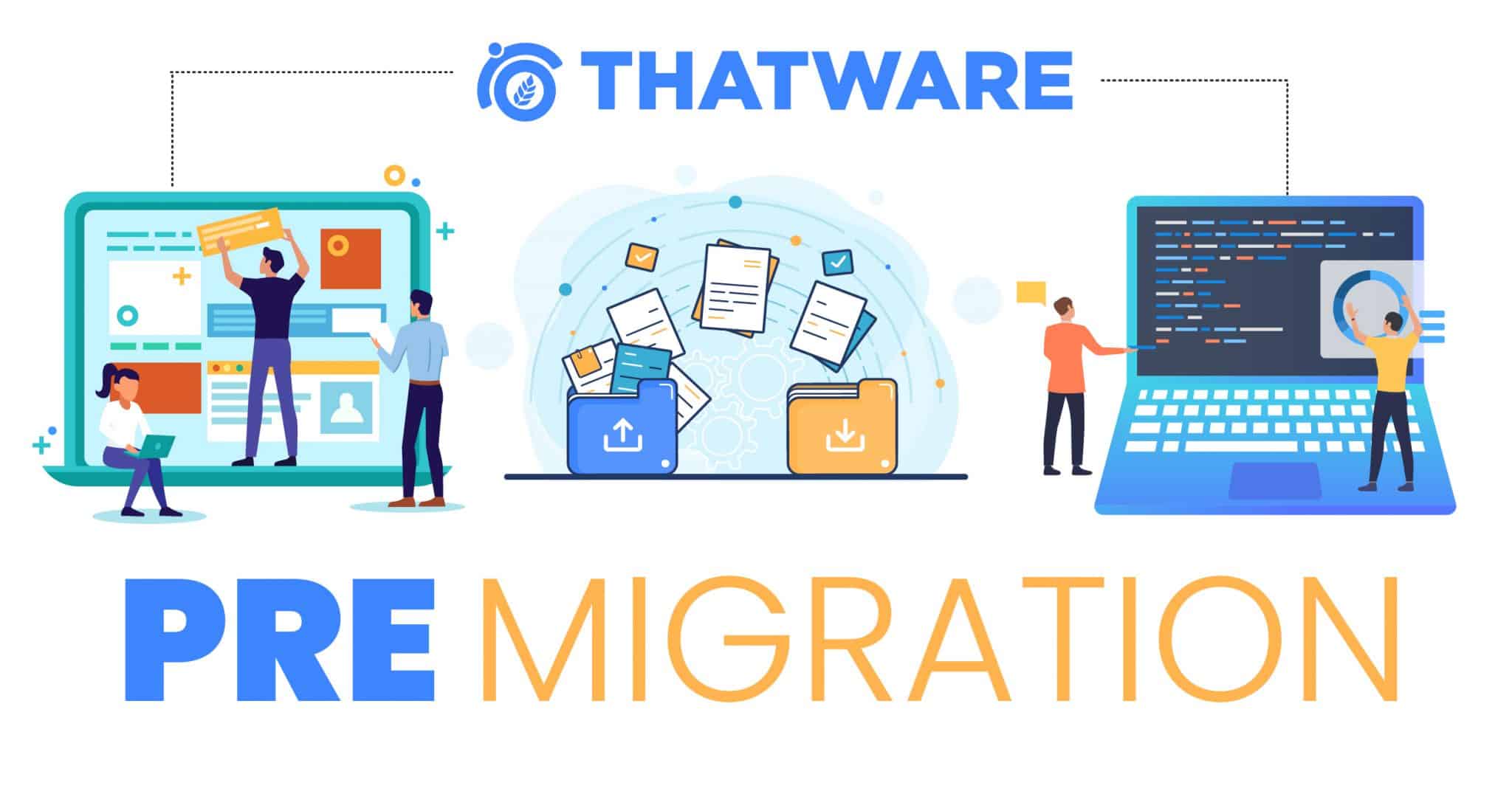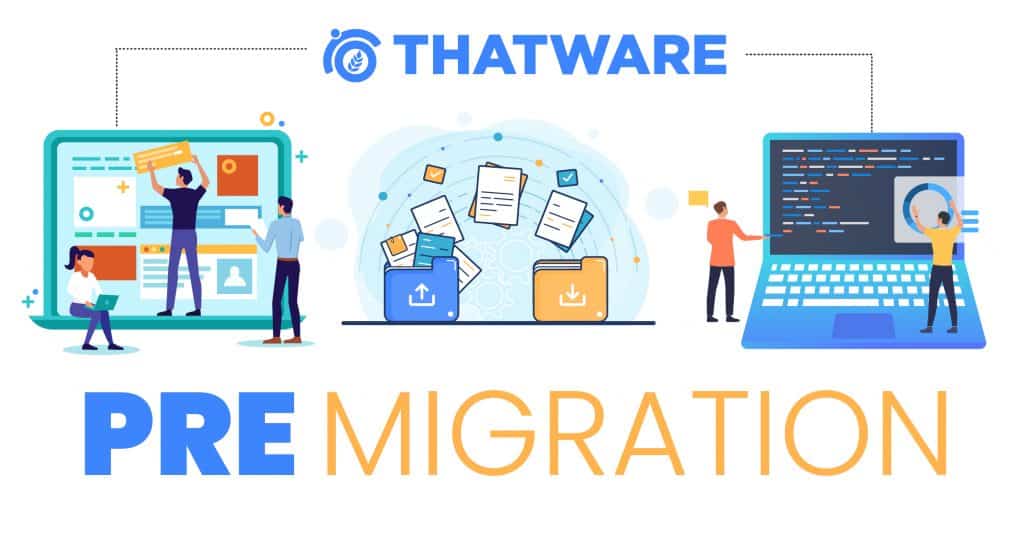 Basically, site migration refers to the procedure by which a website gets chiefly revamped in terms of search engines visibility impact. These areas may be about design, user experience, platform, site location, and structure.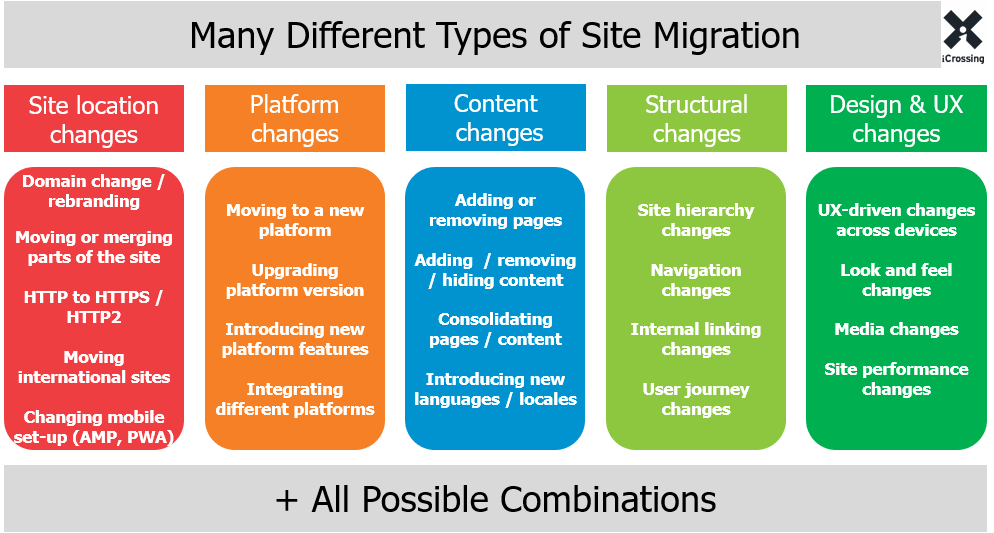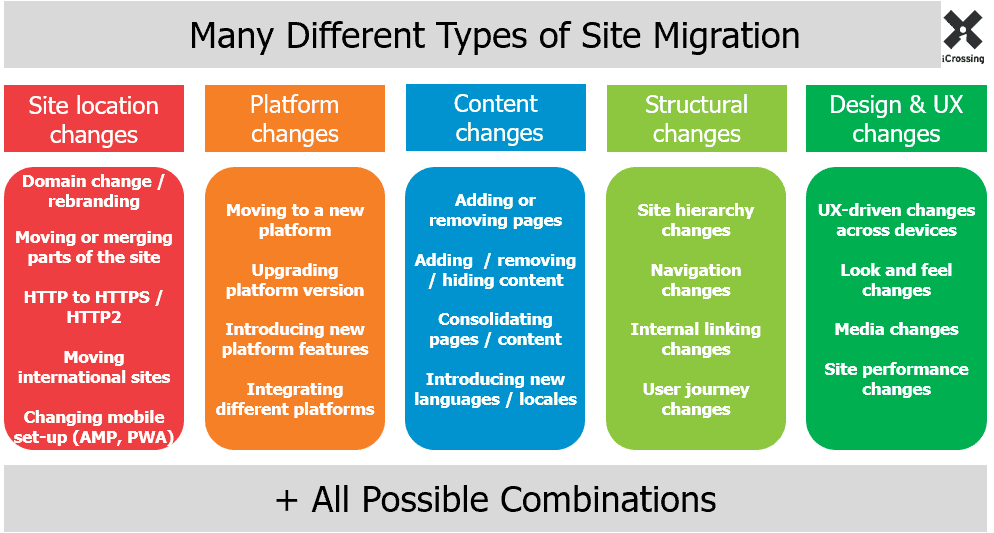 There are various types of site pre migration SEO procedure. Let's dive into the pre website migration checklist one by one:
Step 1: Create a back up for the website
It is highly recommended to keep a safe back up for your website's files so that if anything goes wrong with your site during the migration then you can simply restore the archived version of the website as it used to appear on live.
Step 2: Create a staging site
By creating a staging site you will pave the way for the developers to test whatever functionalities they need to check in order to develop the newer version of the site. Also can have some live checks regarding contents, site layout (how it will look after going live), implementation of 301 redirects, etc before going live.
Step 3: Crawl the whole site
Use Screaming Frog to crawl your website in order to get a full URL and content inventory of your site. With a view to mapping old URLs to new URLs in your 301 redirect map, it is advisable that you completely crawl your site. By doing this, you will have an overview of which pieces of content to move over and what internal links need to be changed to reflect the new URL structure.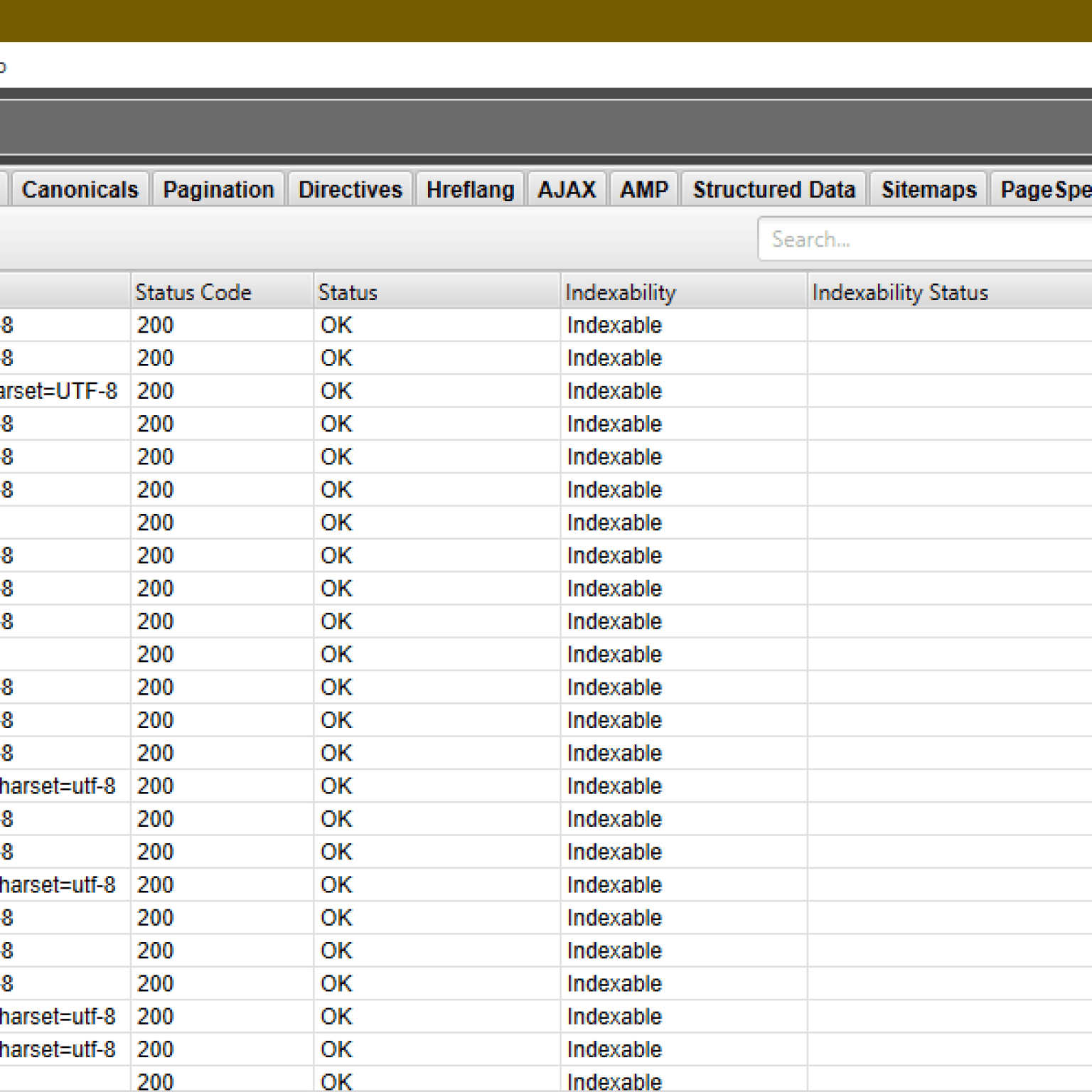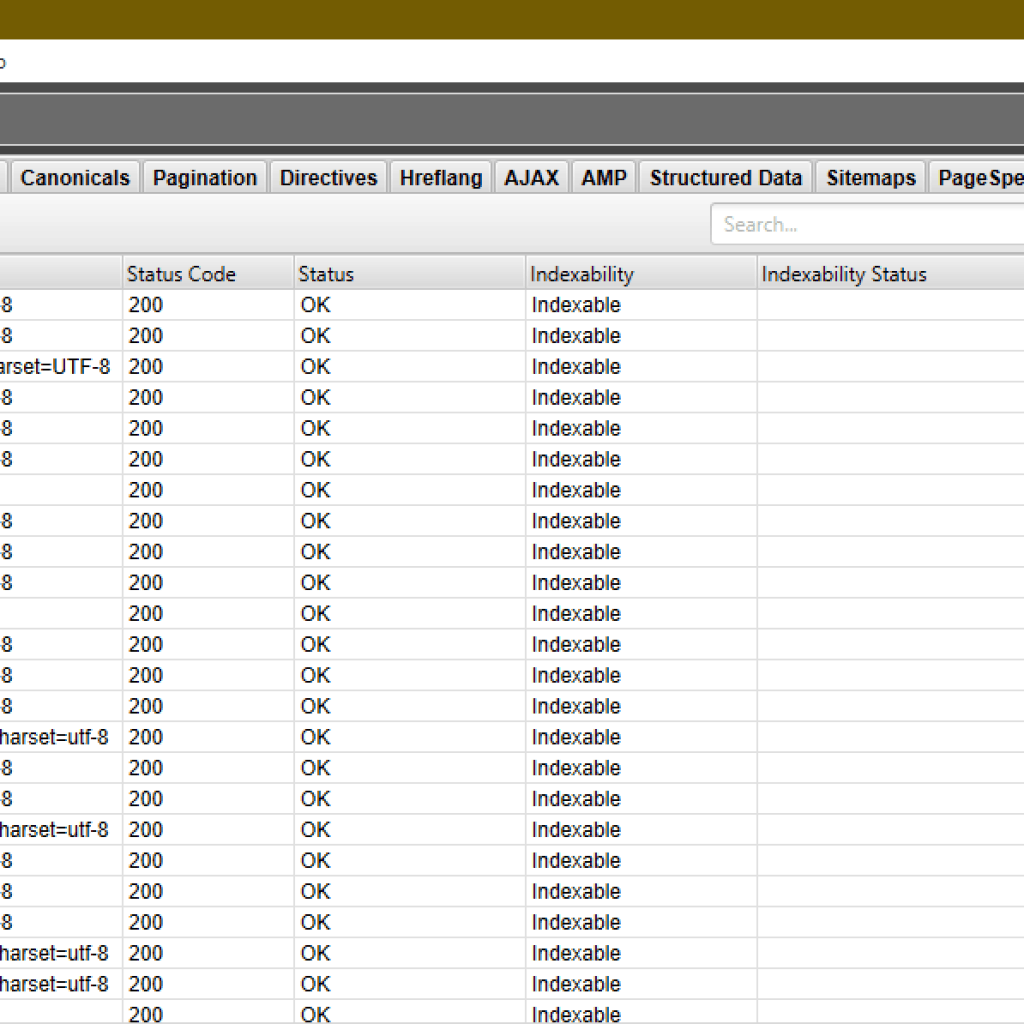 You can also save the crawled file of your site for future reference for fixation or can export the list.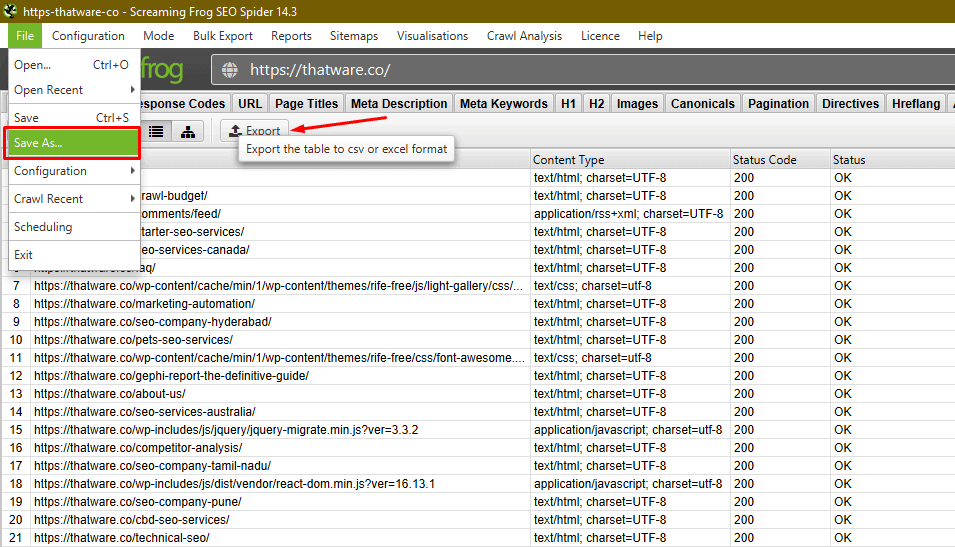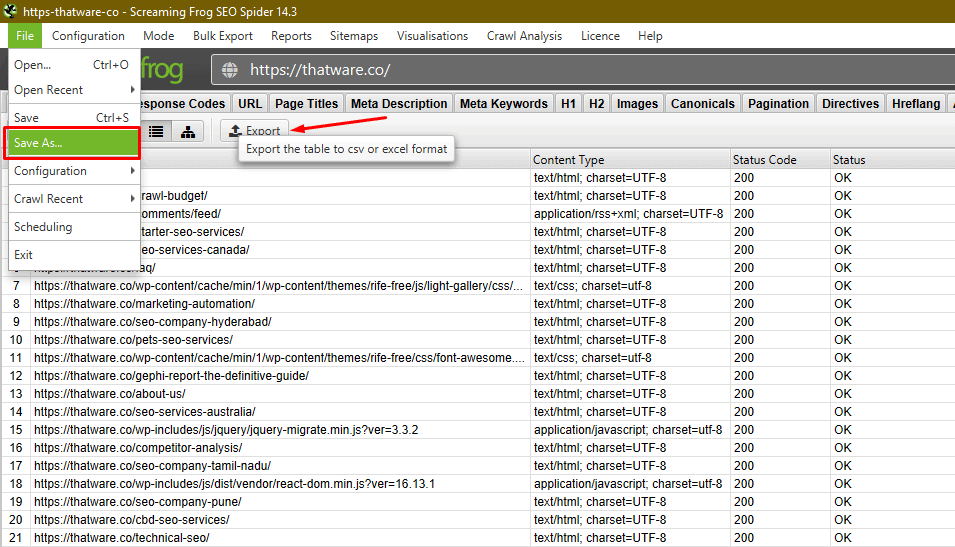 Step 4: 301 Redirects Implementation
You need to create a full 301 redirect map based on your SEO migration score sheet and implement it on your website. This assists that the old website URLs redirect properly to their new URLs, and also that internal links redirect properly, in case you missed them. You'll want to crawl this map before you implement it to check that no redirects are broken like this below: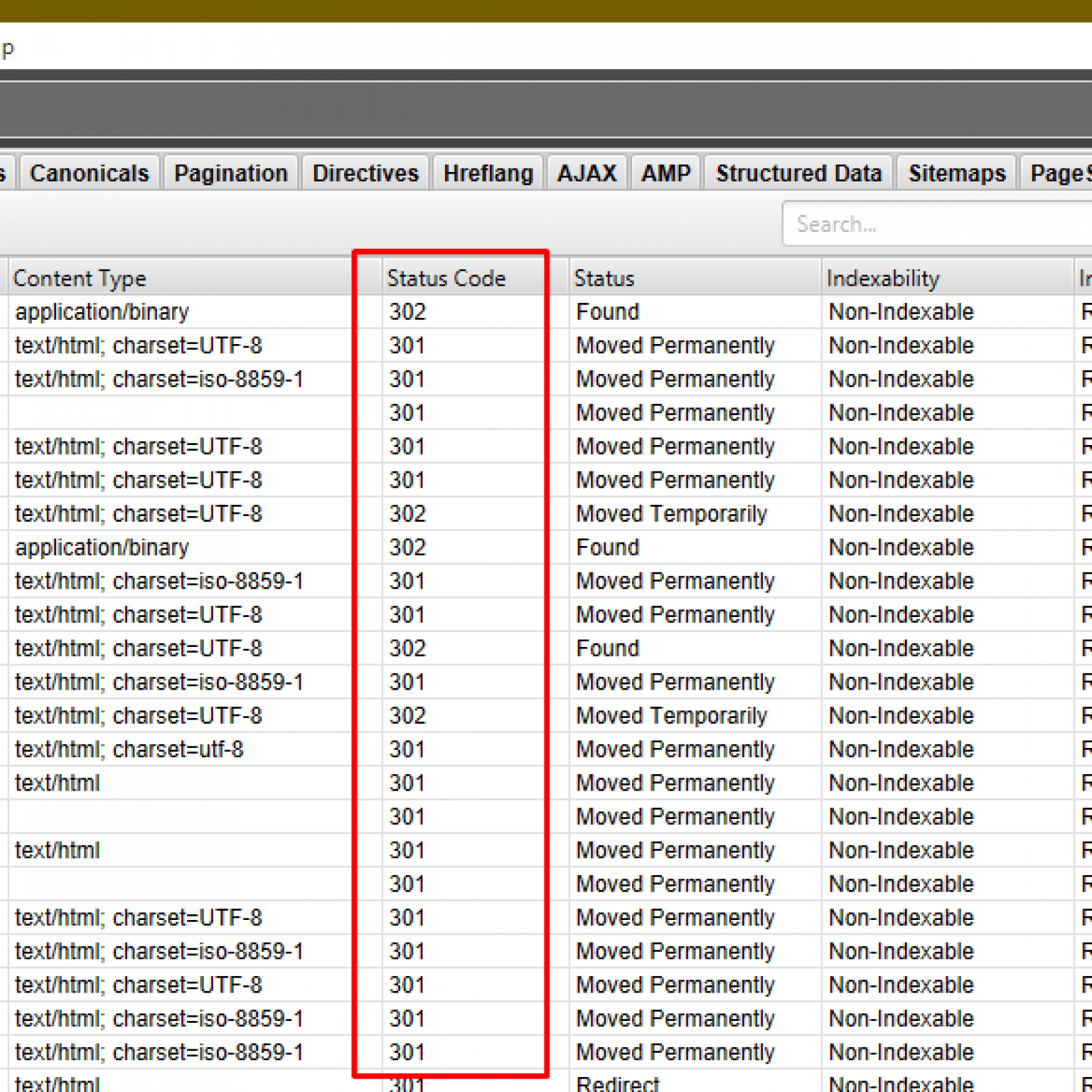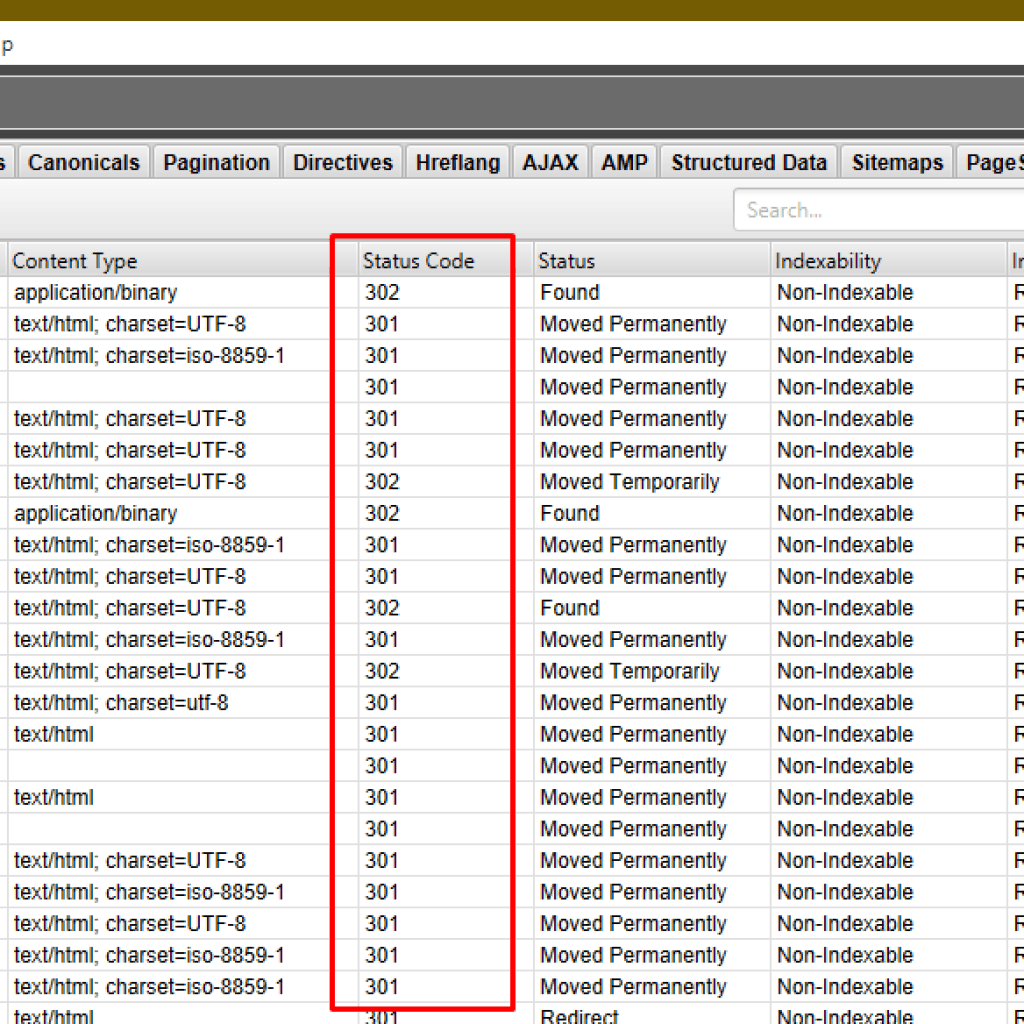 Step 5: Internal Links Update
After switching to your new URLs and have an inventory of what they'll be, go to your staging website and begin updating internal links to get rid of having internal redirects or broken pages. You can find internal links using ScreamingFrog, including their anchor text.
Step 6: Custom 404 Page Creation
Many site owners make a common mistake by avoiding creating a custom 404 page. It is highly advisable to create an enticing custom 404 landing page when the user finds fault with the broken link in your site and redirected to this specific page. Not having a 404 page leads to a blank page that users can't navigate from, causing them to leave your site altogether and as a result, your bounce rate score will be much higher.
Step 7: Sitemap Update
Make sure that all of your new URLs are accounted for, create a new sitemap XML that can be attached to your website (https://thatware.co/sitemap.xml), and upload it to your Google Search Console property.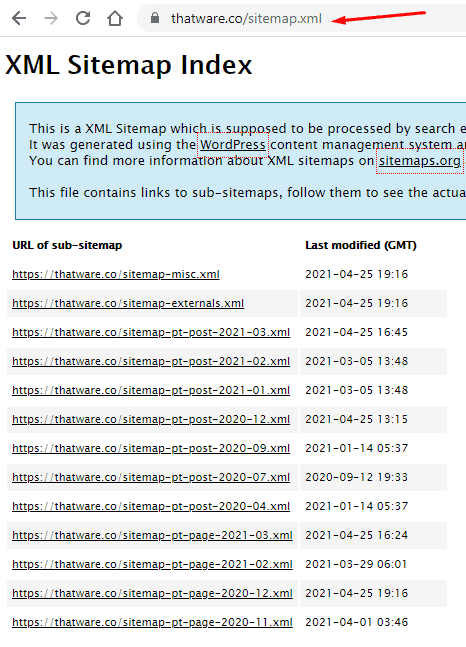 Step 8: Old to New URL Mapping
You should keep track of old URLs and the new URLs so that you can figure out which were previously mapped URLs, and to make things similar you would need the list for the new one. During a site migration, all of the old pages exist on the new site. Obviously, removing a page removes its ability to capture search engine traffic. So it's better not to drop too many pages during the migration as it may lead Google to conclude that the new site isn't the same as the old site, causing you to lose your rankings.
Step 9: Resolve duplicate content issues
If both multiple versions of a URL are published, it results in duplicate content. If self-canonicalization is put in place properly, this should be avoided, but we would recommend setting up redirect rules in .htaccess so that only one version of the page is accessible. Also, ensure that links are consistent to avoid redirects from internal links.
Step 10: Google My Business and Bing Places Update
If your website is based in a local place, then you will surely have a Google My Business and Bing Places account, also ensure that the old domain URL should replace with the new domain in order to provide perfect value for your citation score. This is a local SEO strategy that a localized business should implement.
Step 11: More Mobile-Friendliness
Google prefers mobile-first indexing to prioritize website in order to make them appear on the mobile SERP (search engine results page). So please make sure that your new website should comply with all the mobile-friendly protocols which also addressed as responsive web design that your site looks perfect in any kind of devices along with the desktop version. Pre Migration SEO will be greatly hampered if any mobility issues persist before a CMS switch!
Step 12: Don't Forget to Add Schema
One of the crucial things in a site's SEO health is to provide relevant schema code to the website. To help you to generate schema for your site here is a link you can work on:
Step 13: Let Google know about your new site's URL
Google Search Console has a feature to use the Change of Address tool in order to notify your site's new url update. To make this change, you have to follow these steps below:
You must be a verified owner of both the old and new properties in Search Console. You must use the same Google account to manage both properties.

The Change of Address tool can be used only on properties at the domain level: that is, you can move example.com, m.example.com, or http://example.com. You cannot move properties at the path level, such as http://example.com/petstore/

The tool does not move any subdomains below the specified domain (including www). So if you specify example.com in the tool, it will not move www.example.com or m.example.com. However, all paths under the domain are affected (example.com/any/path/here).

The tool moves all protocols of your source property. So if you specify http://example.com, it also moves https://example.com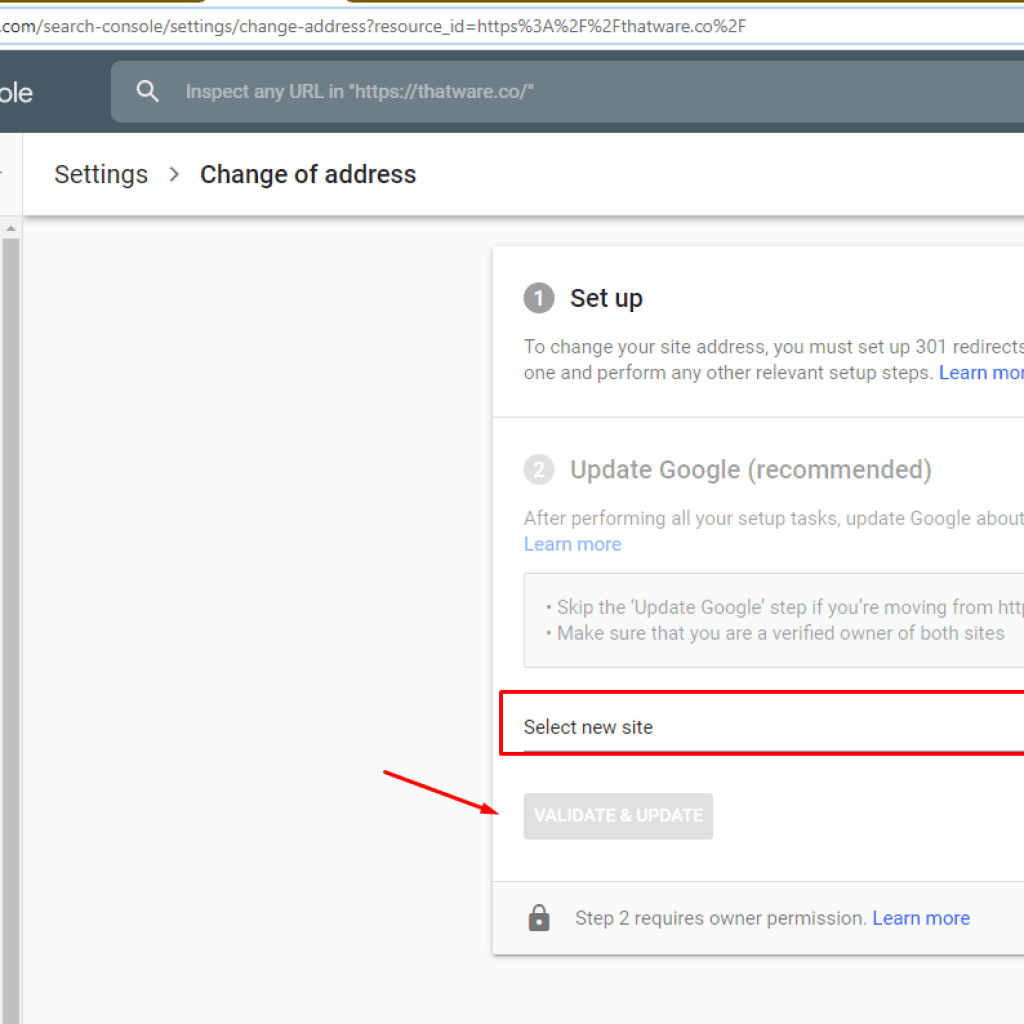 Step 14: Most Important Update: Robots.txt file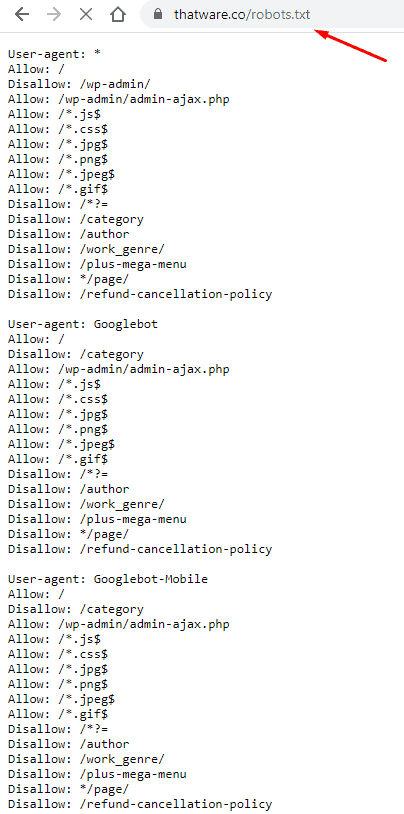 Step 15: Update Your Backlinks
Your old website has definitely plenty of backlinks pointing to it; in order to keep track of those backlinks either you can use any tools like ahrefs, SEMRUSH or can simply go to your Search Console property like this below: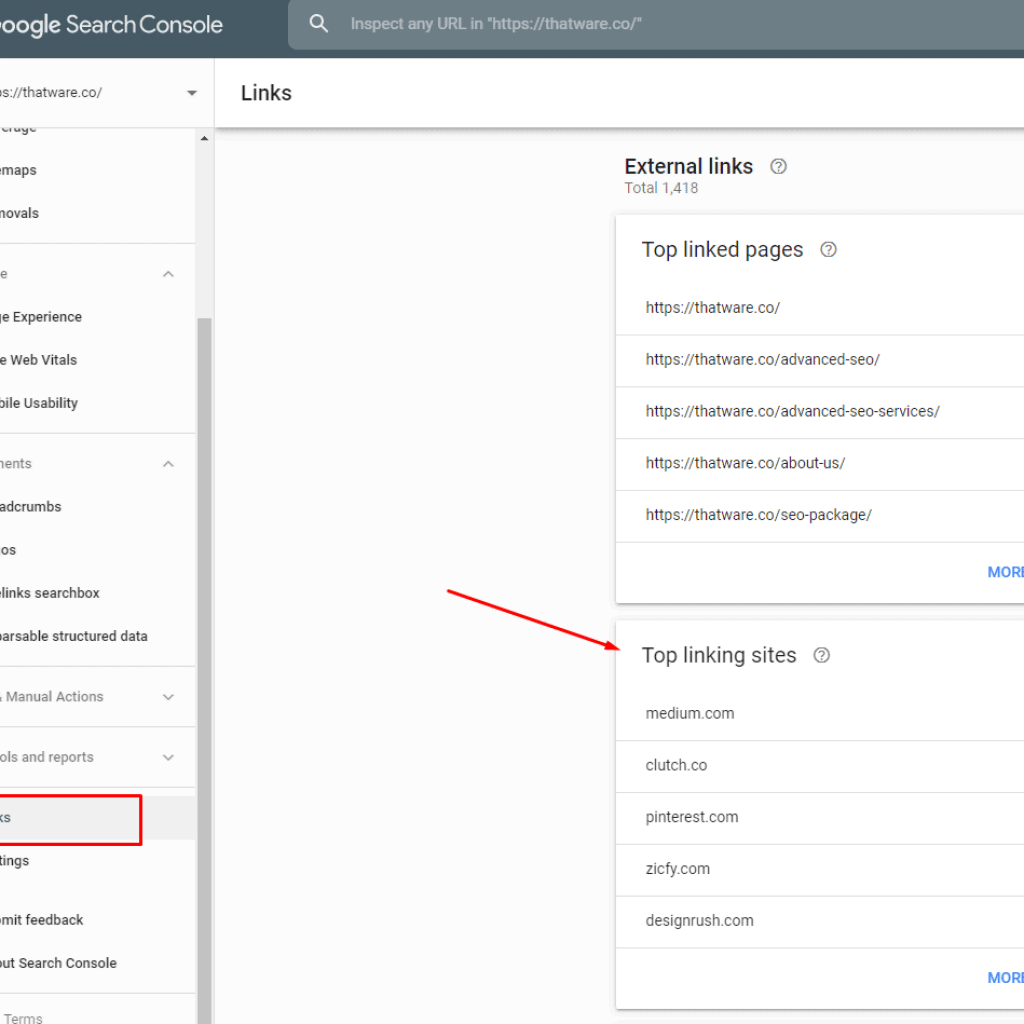 Once you have the list, update the backlinks with the updated new url to retain the value of the link equity.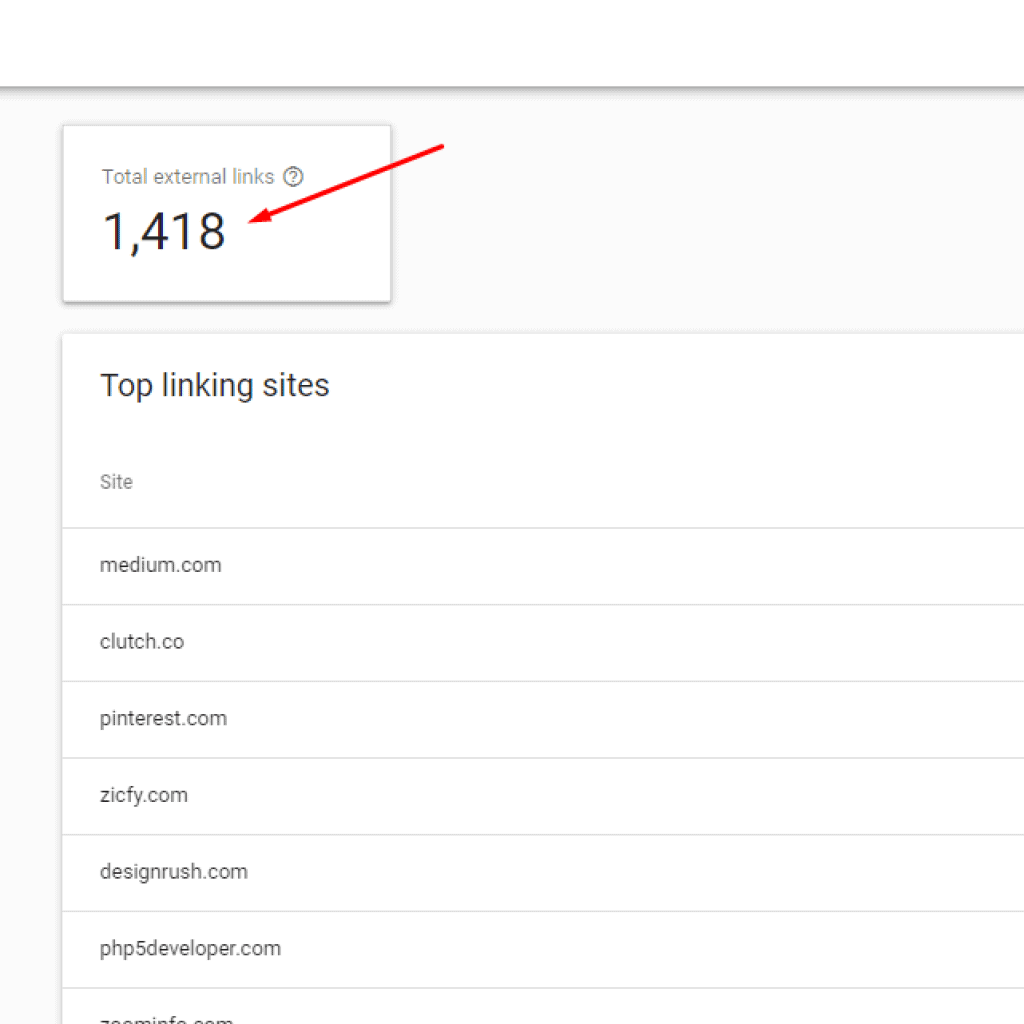 Wrapping Up
Once you wrapping up with your entire pre-migration SEO checklist here mentioned above, you are good to go to launch your newly migrated site. Though your job is not yet over, again you need to follow some post-migration protocols to keep your campaign healthy.