What is Pillar Page?
A pillar page is a page on your website that is the topical cornerstone for a large portion of your site's content. Pillar pages generally are much longer than normal blog posts in form of content. They're often similar to an e-book with hyperlinked chapters at the top of the text. Thus pillar pages SEO will come into play for your campaign.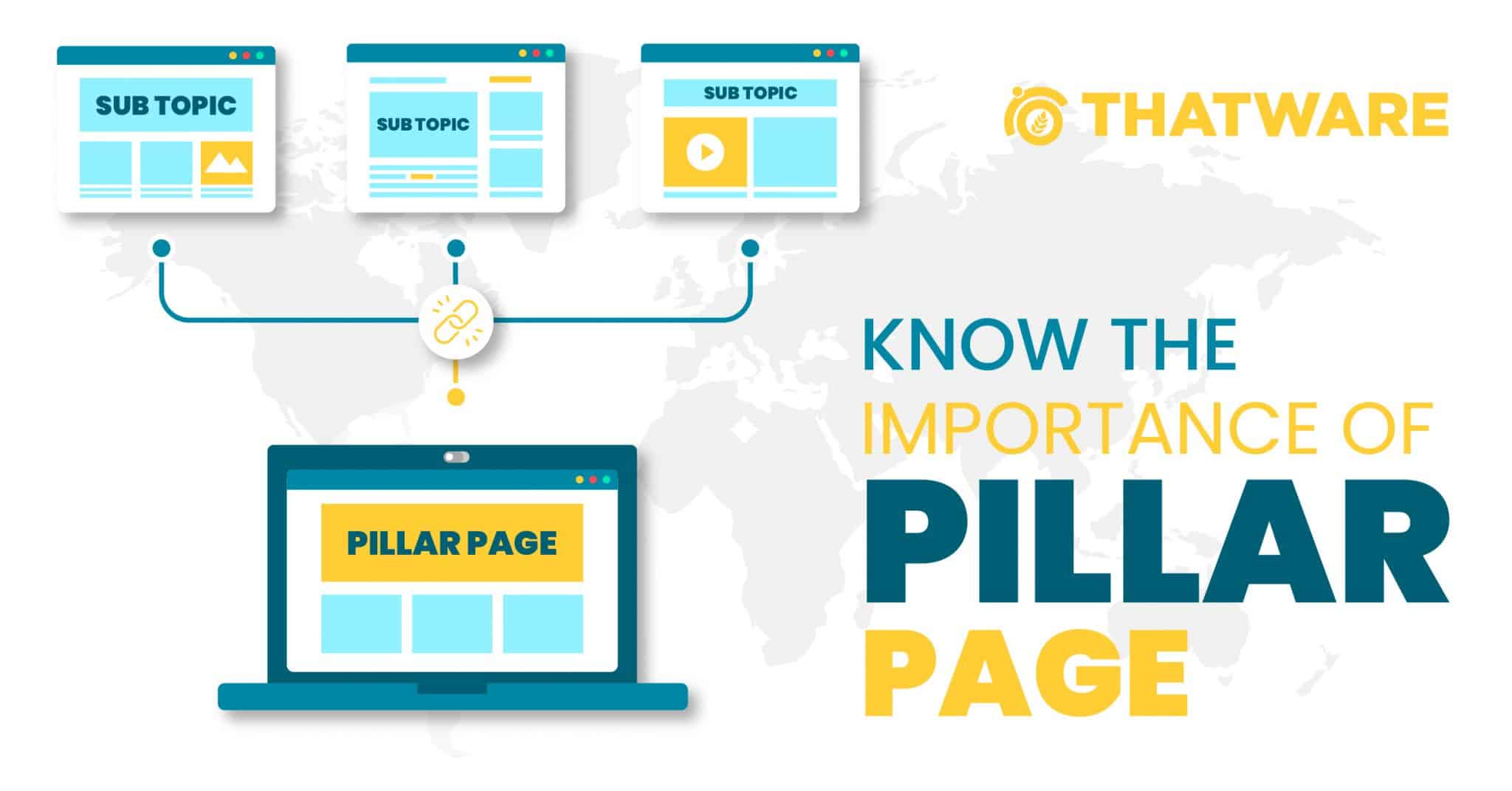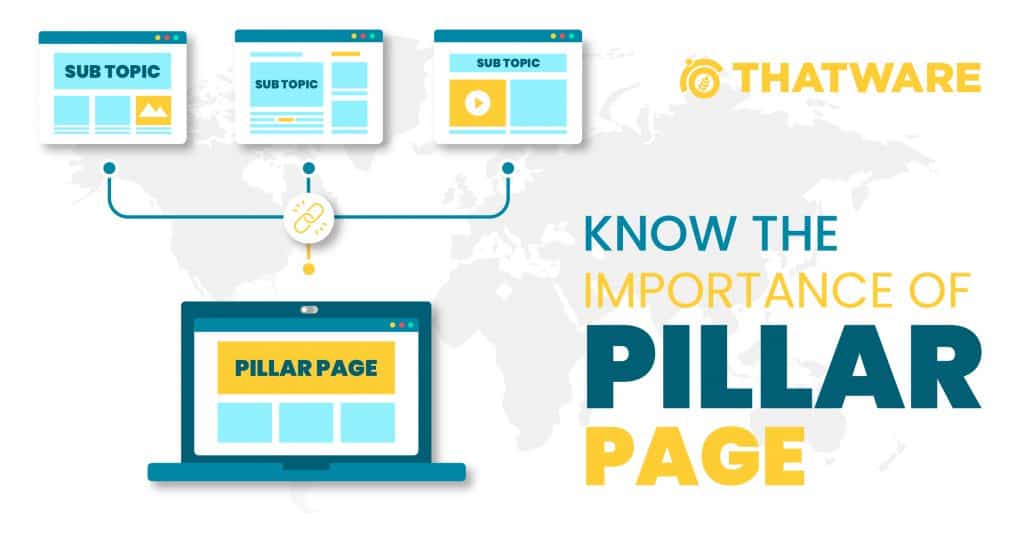 Why We Use in SEO?
It helps the organization of your content so that people can easily browse your website and consume your blog posts. Pillar pages SEO help to boost your site's ranking as well.
Pillar Pages Example
To get an overview of how a pillar page looks like, here's an example provided here for your reference:
http://home.profitwell.com/saas-dna-project/hiten-shah-saas-marketing-product-strategy/
⭐️Things to Include :
Concise introduction copy to establish credibility and topic discussion
Clear cluster table of contents for quick reference
Organized content clusters that support the pillar page topic
Easily scannable content cluster headings and subheadings
Lots of links to more in-depth website content
Calls-to-action (optional)
⭐️How to Create
1: Choose a Topic
2: Find Subtopics Through Keyword Research
3: Write or Assign an Existing Page
4: Boost Your Page's Authority Through Inbound Links
5: Stay on Top and Update Your Page Frequently
What Are Topic Clusters?
Generally, topic clusters are groups of related content that collectively cover a broad subject area.
Content clusters provide contextual support for other pages within a group. In addition, they also create a strong internal linking framework to help users (and search engines) find your content.
It allows you to cover broad subjects and dominate keyword categories in organic search.
Topic clusters implementation is SEO can give your campaign a noticeable boost in terms of organic traffic. It enhances context, relevance and authority. Also, UX and conversions are on rising with the topic clusters.