Citations are crucial for a company's web presence to improve. Citations are the backbone of any successful local search marketing campaign. What are these citations, though? When a company is referenced online, it receives a citation. With more citations, a company's chances of ranking at the top of the first page of search engines improve.
Let's take a closer look at citations and their importance in today's digital marketing industry. Then, in today's extremely competitive digital market, let's look at how linked unstructured citations might rocket a business's growth.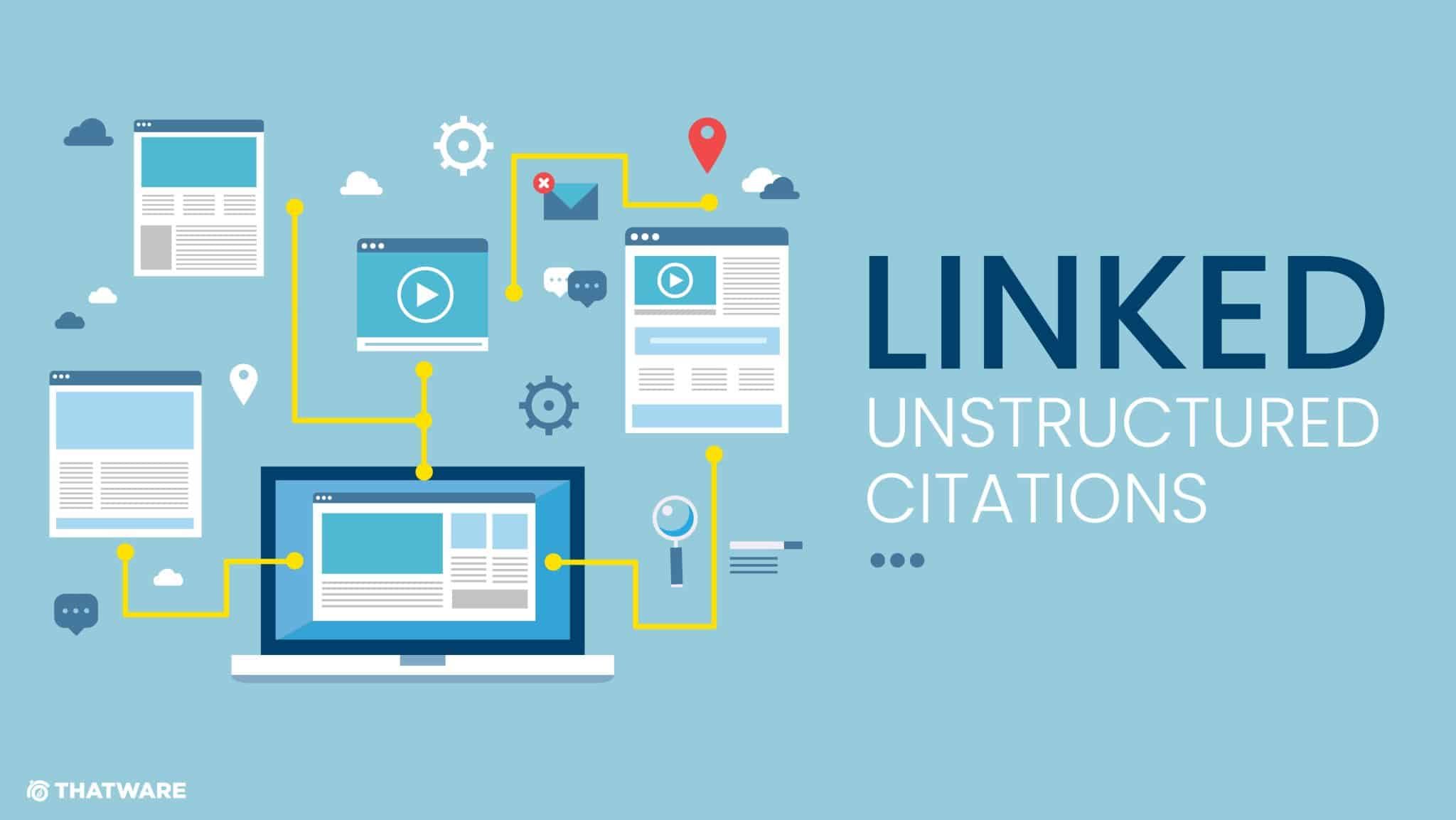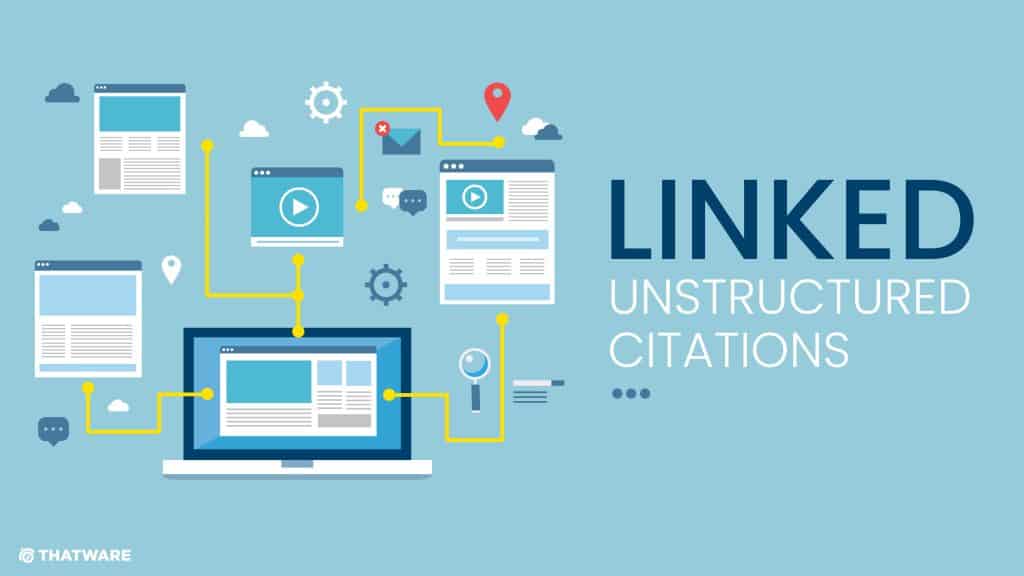 A Short Guide To Citation Formulation
It's vital to examine a few basics before going into the fascinating realm of citations.
According to 90% of experts, hyper-accurate citations are critical if a company wants to outrank its competitors in local search results.
Citations are getting more and more significant every year, according to 59 per cent of digital marketing experts.
The easiest element of creating local SEO citations is this: The obvious information about a company, such as its name, address, phone numbers, business hours, website URL, and so on, must be stated. But here's the million-dollar question: how would a company communicate these critical bits of data with its target audience and search engines in general?
For that, a company will have to do a lot of structured and unstructured citations.
When a business's key information (name, location, phone number, etc.) is listed on a listing directory like Yelp, Yellow Pages, Foursquare, and Bing, it is a structured citation. An unstructured citation occurs when a company's location, name, phone number, or website is cited in a press release, blog post, or social media profile rather than in a standard directory or IYP site.
A company's significance in the digital realm grows with the number of citations it receives. A company's digital popularity aids top search engines like Google in establishing the company's local ranking.
So far, you've learned what a citation is and the two common sorts of citations. It's time to go a little deeper into the realm of unstructured citations.
Unstructured Citations Help With Building A Strong And Prominent Web Presence.
While a company develops local citations, they must appear on relevant websites, blogs, or stories. When a business receives these kinds of unstructured citations, its chances of dominating local search engines and Google's organic rankings skyrocket.
Unstructured citations that incorporate links are the finest. After all, the more links a company receives, the more trustworthy search engines seem. In other words, more links equal higher domain authority.
So, before undertaking unstructured citations, here are a few things that a company should bear in mind.
The following are some of the most important considerations while creating unstructured citations:
Relevance to the industry
Relevance to the community
There's one more item to consider while conducting unstructured citations, aside from these three points. When a business's name, ZIP code, URL, phone number, or city are included in an unstructured citation, these data must be correct. Failure to maintain accuracy while submitting these data points during an unstructured (or even organized) citation might result in the loss of valuable commercial possibilities.
Let us now consider the growing relevance of linked unstructured citations in the commercial world.
The Use Of Linked Unstructured Citations Is Increasing.
One of the most important results from a recent Local Search Ranking Factors survey was the importance of local links. What was the reason behind that? So, let's see what happens.
Linked Unstructured Citations Helps In Gaining A Competitive Edge.
Without question, Google has become one of the most powerful influences in defining a company's online local consumer experiences. As a result, a corporation should go to any length to obtain the links. Google is taking steps to retain as many visitors to its interface as possible rather than directing them to a company's website.
When a company receives an increasing number of links, Google notices. This is because links impact rankings in Google and other search engine interfaces. As a result, most businesses must go beyond traditional structured citations to impress search engines. As a result, an increasing number of companies are obtaining linked unstructured citations on various relevant websites and other online media channels. In today's ultra-competitive internet world, businesses must remember that structured citations are a must-have for any local firm. On the other hand, unstructured citations provide every firm with a competitive advantage in competitive local marketplaces.
An Affordable And Effective Way Of Driving Traffic
Google is now attempting to monetize local search results. Consider Google's Local Service Ads (LSA) program, a lead generation partnership between service area businesses (such as cleaning and plumbing providers) and Google.
Local businesses, especially brick-and-mortar establishments, will develop lead generation and traffic sources that aren't reliant on Google. In other words, if a company does a good job with linked unstructured citations on highly relevant and hyper-local sources, it may generate traffic without having to pay Google a large charge.
Selecting The Right SEO Partner
A firm will require a dynamic SEO partner to conduct relevant linked unstructured citations, gain links, and establish awe-inspiring domain authority online. That's when ThatWare comes into play. It has turned client websites into ROI-driving machines for a trustworthy digital marketing business for over a decade. Whether it's creating high-quality links or doing unstructured citations, the firm has extensive experience in all aspects of SEO and digital marketing. Contact one of its agents to take advantage of today's digital marketing opportunities.