Firstly brought forward in 2015, 'Accelerated Mobile Pages' project or AMP is an open-source structure launched as a joined venture by many major companies like Google, WordPress, and Adobe. Since its launch, various international news portals such as The Guardian in the UK, Buzzfeed in the US, El Pais in Spain, etc have been very much involved with the AMP development.
As partners in technology, LinkedIn and Twitter have also been actively involved with the AMP project. Presently, more or less all the big online media firms use AMP technology as they have all understood the value of implementing AMP to their mobile websites.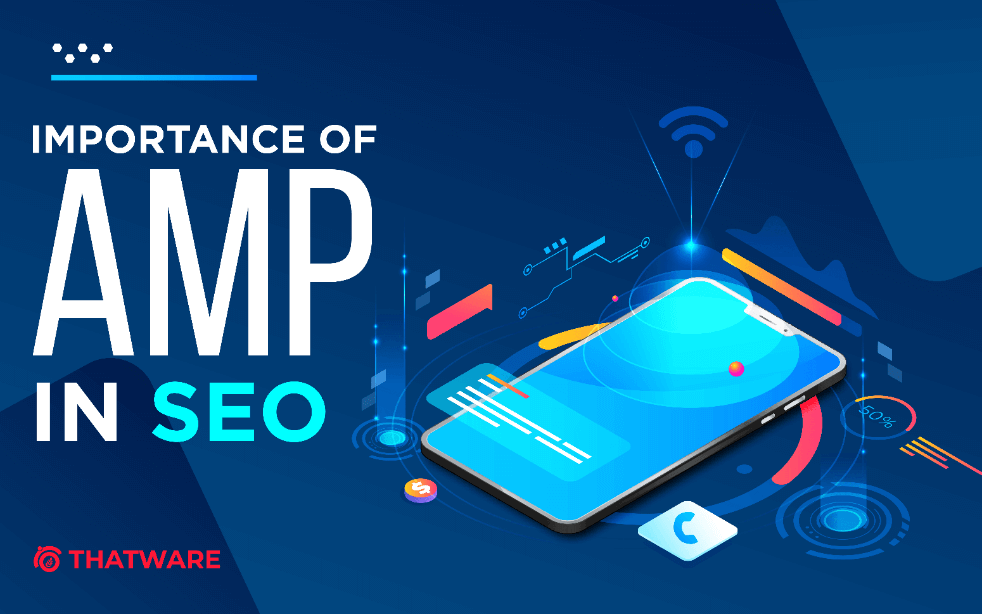 Characteristics of the AMP being reduced JavaScript, use of Content Delivery Network and the CSS elements, the Accelerated Mobile Pages (AMP) has made it easy and possible to develop basic mobile websites that can load almost instantly, or without any lag.
Small Brief on History of AMP
Accelerated Mobile Pages, initially known as Open Source Framework was first developed, keeping in mind to create fast load times for mobile users, as in the recent times the number of searches made from PCs or more generally desktops have fallen well below the searches made from palmtops or mobile devices. This was a result of the increasing demand by publishers and various enterprises for short load times. It was launched with this primary aim that all publishers, advisers and all kinds of users would benefit from the AMP system.
In the last decade, in many countries and industries, the increasing market for smartphones has made it obvious that it is now the primary device used to go online for various kinds of searches such as to search for a close-by restaurant, to shop for anything from vegetables to clothes to medicines, etc, to watching news to series. This anytime "on the go" mentality has stressed the fact that web pages be loaded more easily and quickly the cut-off point being said to be at around three seconds, as if any page online be taking more than the stated duration of time, the users may leave the page. Thus AMP is a great idea where ever quick loading of pages on mobile phones are concerned.
Benefit's of Accelerated Mobile Pages
The speed of the loading of pages may depend on two major thins, firstly, the speed of the internet connection and secondly the size of the file of the website. Though neither can work without the other, sometimes what happens is even after having a decent internet connection it takes a prolonged period to open certain web pages. So, what we on the part of bettering our website or page can do is reduce the volume of the files so even an optimized page could technically load using the slow connection. AMP comes in play here where it helps the page creator or SEO expert by letting them standardize the mobile phone version of their sites.
AMP's prime benefit is speed. If your website is already extremely slow-loading for users owning a 3 G mobile connection then using AMP you can experience an instant boost in load speed times. In July 2018 Google revealed that the "Speed Update" was moving out on mobile phone kind of devices for all users. This update to the ranking algorithm has meant that the search results could hinder very slow-loading web pages.
Though only a minor ranking factor, a page's load speed may have other implications for the page's performance. Lately, studies by Google say that the bounce rate hikes by 90 percent as the load speed of a page increases from 1 sec up to 5 sec. Thus, even though your site isn't loading slowly enough to trigger the Speed Update, a quick-loading accelerated mobile page would benefit your users.
Server performance is enhanced by using AMP. If you get a lot of traffic from mobile phone types of devices to your website then AMP pages can diminish the strain on your servers.
You gain access to solely-AMP search features. There are spaces in the Google search results that are reserved for complete-AMP pages.
AMP Stories were introduced in the initial months of 2018 with an outlook to generating more involvement with users. Google's AMP Stores are a content format developed to provide publishers with new storytelling options. The format is a swipe-able, rich experience that delivers content fast in bite-sized chunks.
The lightning icon of AMP puts forth that a page is being served via AMP. It is thought that this will show a rise in the number of click-through rates of pages.
An increase in the conversion rate on e-commerce web pages has been shown as one profit of using AMP. Although not a direct gain to SEO, an increase in the conversion rate is the most sought after thing to many digital marketers and so, any edge that can be profited in converting visitors is valuable.
Aiding compliance with GDPR is a surprising advantage of using AMP. Once, while not directly helping to improve a website's search engine, keeping with European law is a burden to which every digital marketer is exposed, and therefore anything that makes adherence to it easier is worth mentioning.
Ultimate Importance of the Journey
The importance AMP if seen in a gist is that it cuts down the number of CSS and JavaScript element making only a few of them able to load a page on itself and be viewed, making the most out of the slow internet connection since it can not affect the capacity of the net connection. The AMP technology majorly focuses on impacting the load times.
Another one of its important features is it keeps a cache of the target page available and ready to load on the proxy server. This is AMP's key to short lead times.
This content is delivered through a content delivery network which has the benefit that the website can always be installed at the same speed from wherever and whenever the user accesses it.
AMP is just one solution to mobile device website optimisation. Awareness has developed about the importance of mobile optimization–not just among the SEO community–particularly since a 2015 Google Update explicitly aimed at promoting mobile-friendliness on websites. Google's search engine has since gone further into a mobile-first approach with its announcement that its mobile index will become–at some point–the primary index for Google's search results. That will only increase the importance of AMP.