Google Alerts is one of the simplest and most convenient tools for tracking mentions and alerts. It's also completely free, which makes it an excellent first stop. You must listen to your audience if you want to effectively advertise your brand. Google Alerts can assist you in keeping track of all sorts of material that is important to your company. These insights can help you modify your company approach to the market, whether you're a freelancer or a small firm.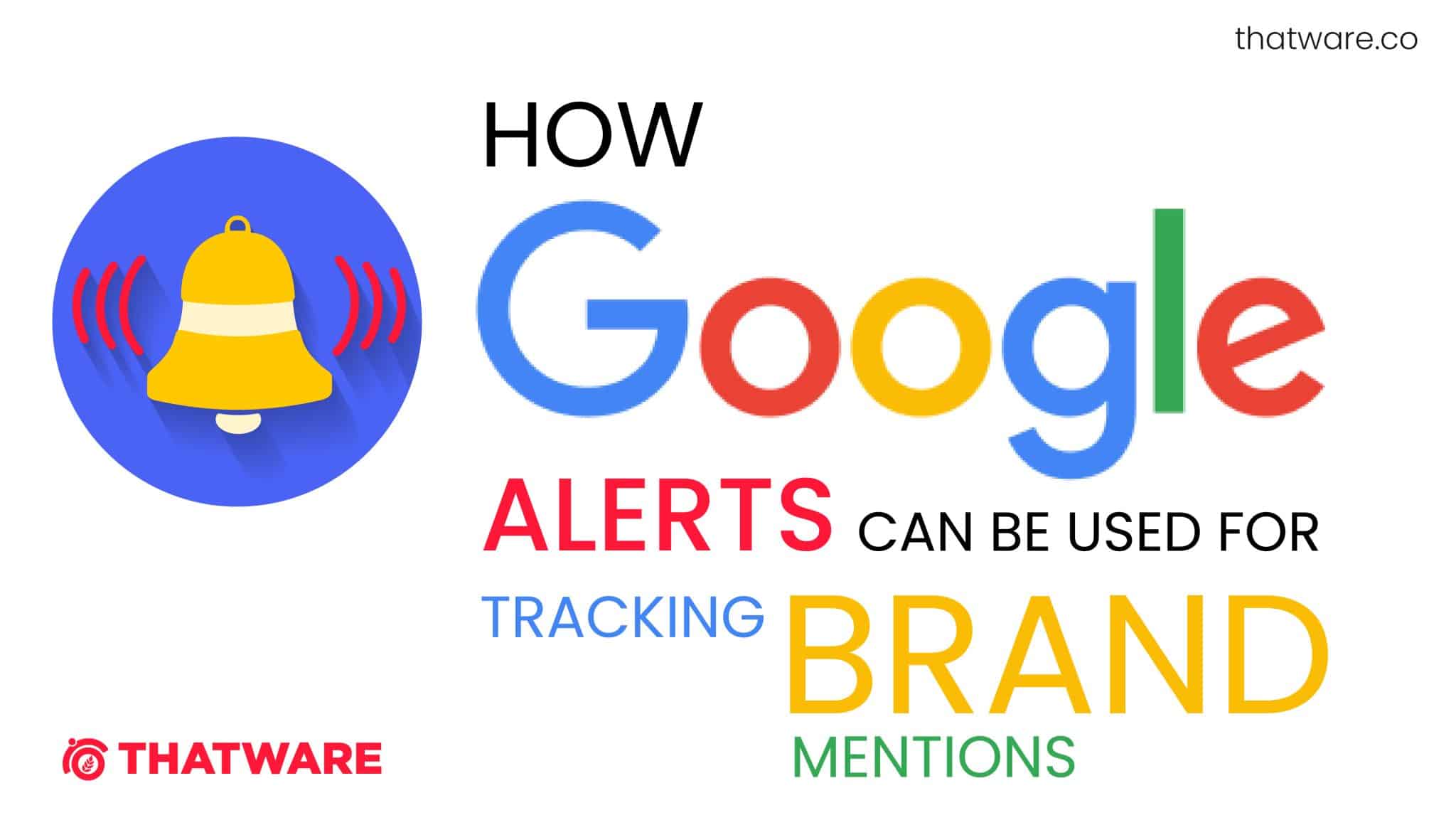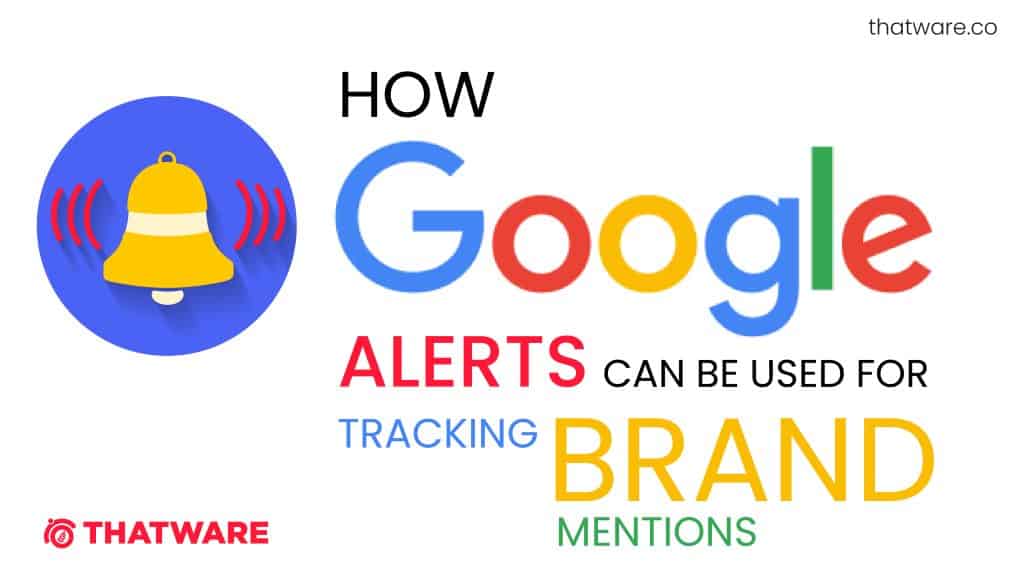 With Google Alerts, you may keep track on a variety of things:
Keep an eye on your brand. You may use alerts to remain on top of what your consumers or clients are saying about you. Monitoring your reputation is critical since you'll know immediately what's being said about you, both good and negative, and you'll be able to integrate favorable comments or put out flames before they spread.
Keep an eye on your competitors. It's just as vital to keep up with your rivals as it is to keep up with your own brand. You can easily find out whether they've released a new feature or if they've received any favorable or negative publicity.
Industry surveillance. Alerts can also keep you informed about broader industry developments. Get notified as soon as events, attitude adjustments, or new arrivals occur.
What Should I Make of the Findings?
Of course, you've set up these alerts to learn more about your brand's public image so you can take action based on your findings. But, what should you do now?
Keep an eye out for unrelated brand references.
People will occasionally mention your brand without providing a link back to you. What is the significance of this?
Backlinks help you rank higher on Google. Having as many high-quality links as possible can help your SEO significantly.
Links assist others in finding you. There is no direct access to your website if you are mentioned without a link. The reader would have to Google you to get there, which they might not bother with. It all comes down to breaking down boundaries between you and them.
Keep track of how your content is performing.
Set up notifications using the title of a blog piece or its page URL to see when your newly published material is indexed by Google. For the reasons stated above, you may check to see whether other sites republish your material and if they've linked to your original post. Make sure you acquire that backlink. Online content production is the most effective approach to be found via organic search.
Answer questions about your area of expertise.
By participating in forum discussions about your business, you may establish yourself as a subject-matter expert and gain confidence from potential clients. In your response, wherever feasible, include a link to related information on your site. This will drive targeted traffic to your website, especially if the topic ranks well in Google over time.
Look for possibilities to write guest posts.
Content development is critical for increasing organic traffic, as we've already discussed. But having to blog on top of everything else may be exhausting, and it's absolutely something you can outsource. In two steps, you can utilize Google Alerts to tap into an endless stream of guest contributors.
What are the steps to set up Google Alerts?
If you have a Gmail account, sign in. You may just start filling up the Google Alert form if you don't have a Gmail account.
Separate the search keywords you want the Google Alert to monitor with commas. If you discover that you have too many or too few terms, you may change this later. Start with your name and the name of your blog if you're not sure what to track. You should also add keyword phrases that are relevant to your brand and specialty.
Select the type of results you'd want Google Alerts to locate and distribute. You can select from the following options: — News, Blogs, Video, Discussions, Books and more.
Select how frequently you'd want to get Google Alerts. Because I'm attempting to reduce the amount of time I spend checking e-mail, I prefer to receive my once a day or even once a week. If you're following a live project or news item, though, you might want to go with as-it-happens. Similarly, you may pick once a week if you're merely keeping track of something that somewhat interests you but isn't important.
Decide how many results you'd want to get. Depending on your demands, you can get "just the best results" or "everything."
Select where you want Google Alerts to be sent. You may get them via Gmail if you have a Gmail account. You may subscribe to them by RSS or another e-mail account if you want.
Finish by clicking the Create Alert button.
Google Alerts is a fantastic free tool that allows you to keep on top of industry trends and research, but be careful not to overuse it. It's just as terrible to have too much knowledge as it is to have none at all.
Decide how many results you'd want to get. Depending on your demands, you can get "just the best results" or "everything."
Conclusion
Google Alerts can accomplish a lot of things, but it does have its limitations. Keep in mind that it will only notify you of future mentions, not those from the past. Aside from that, you may expect a lot of emails. Fortunately, creating a folder or "bundle" to which you may mail them and review them at your leisure is not difficult. Just don't wait too long—the whole idea of Google Alerts is that it gives you information right away.