Many SEOs are still confused about the term "disavow". Whereas this term in the long run going to save you in many ways. When we work for any link-building campaign in terms of bringing good results in SEO. We often found that some links hinder the path of SEO scalability for your campaign. To find out those kinds of culprit links graph we often launch an additional campaign called "Disavow SEO".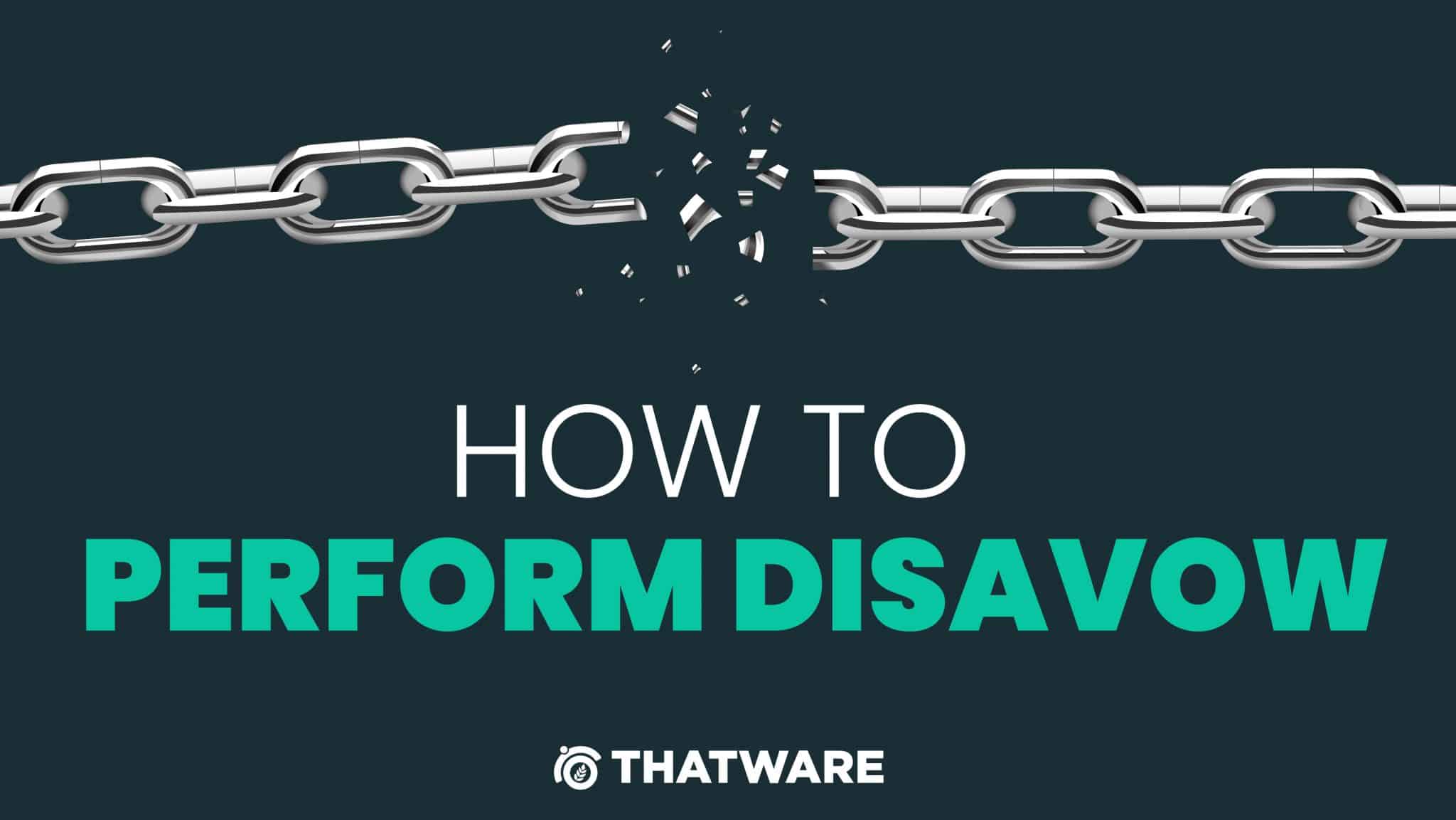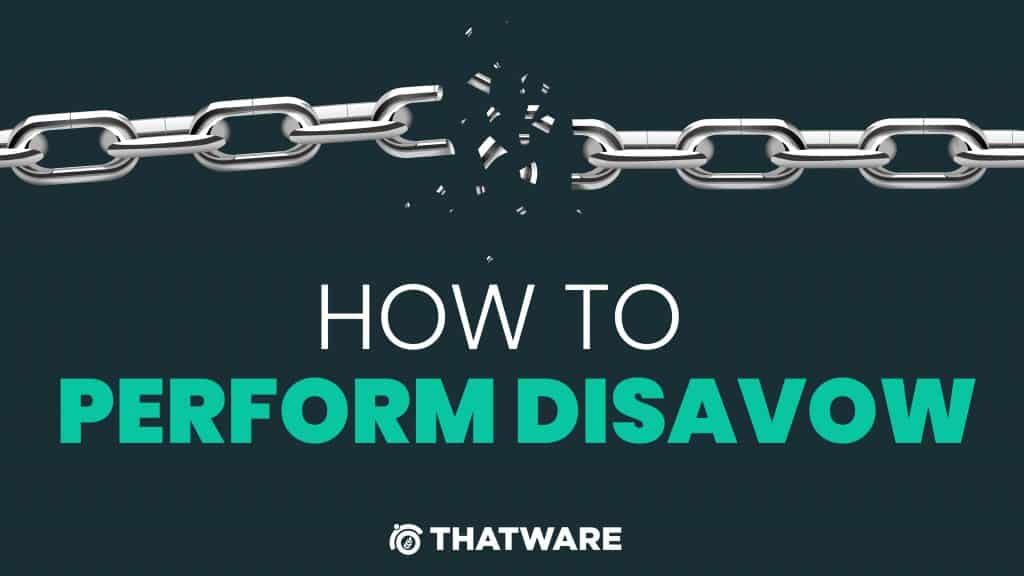 What do we need for this process?
Google offers you a free tool to make this journey possible for you with its disavow tool. It allows you to ask Google to get rid of all low-quality links for your SEO campaign. Which in return can make your campaign stand out from all link related perils.
When should we consider disavowing links?
When you can sense that some of your links from your existing link building profile have a higher chance of negative SEO attack for your SEO campaign, then you should consider suspicious links to disavow.
How will you track when to create a disavow file?
Here are some of the things why you should consider disavow SEO for your campaign.
Unnatural Links To Your Site
When you will notice that you have received a notification from Google Search Console about some links or maybe a single link that exists on your site. Then you should consider taking action on the said matter.
Generally, this message occurs if your site has some vulnerability in terms of any unwanted troubles. If you find anything regarding this then you can instantly do the necessary process and can request for review.
Link Schemes
With Google's New Link Spam update, Google is always making sure to make the best links available on the internet. So bringing the same idea for all the campaigns Google always stays ahead of the link spam update.
Directory Submission
Though this is a vague process in terms of link building, Google does not pay attention to these types of links nowadays. So if your campaign is having these types of links, you should consider disavowing them.
Disavow Process Using Google Tool:
Firstly, you need to create a.txt file list containing all low-quality links that you want to disavow with the disavow tool. Make sure to keep the file size in between 2MB. And each line should contain one URL per line. Once you have the list built up for disavowing then upload the file into the respective search console property as shown below: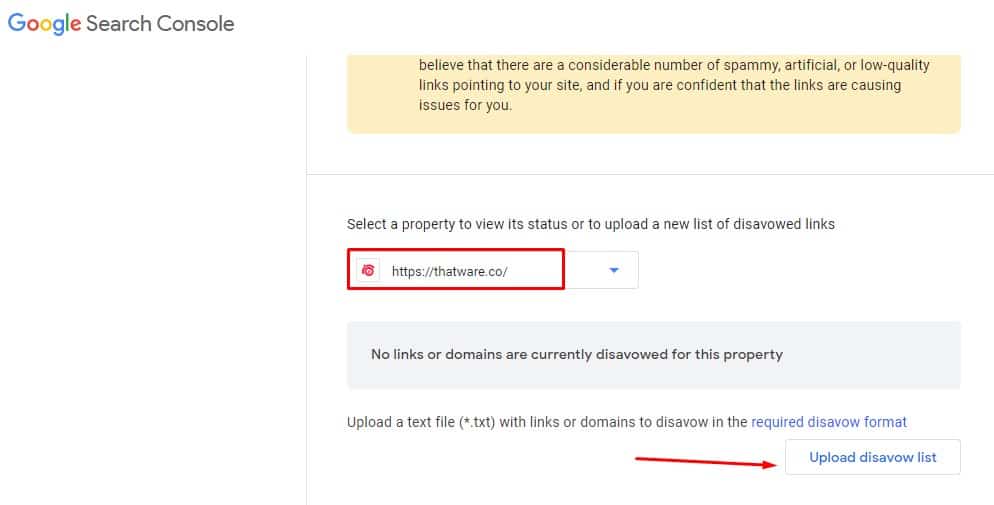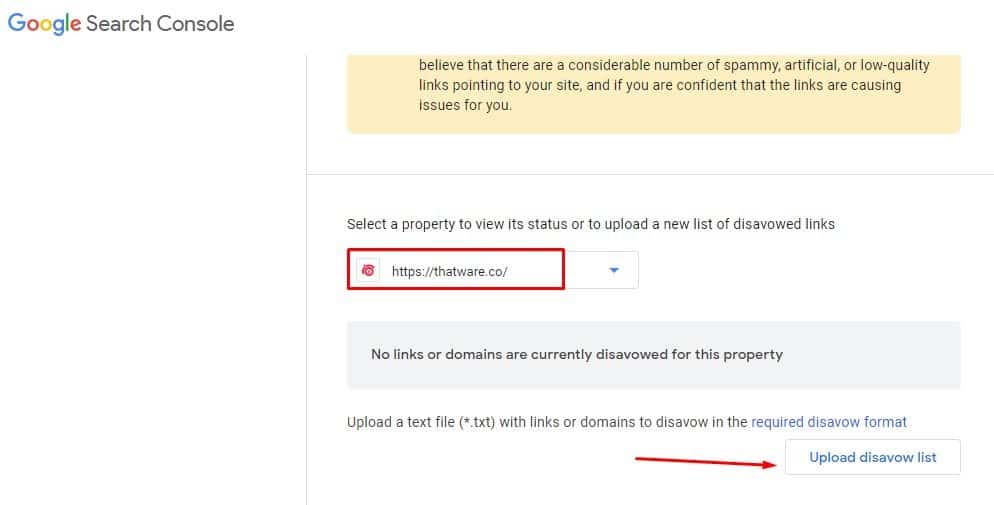 While uploading makes sure the file should be error-free. Or else the file will not be processed properly in Google Search Console.
Disavow Using SEMRUSH Tool
Log on to the SEMRUSH dashboard to get started.


Then, move onto the next segment and select from the most toxic backlinks list as shown below:


Finally, you can select your desired URL which you want to add into a disavow list as shown below:


Generally, we use these types of methods in terms of disavowing low-quality links in order to make any kind of site free from a low toxicity score.
How to create a disavow file (Bonus Tips)
A disavow file is generally just a text (.txt or .csv) file. Each line in the text file must be one of the following:
A disavowed link, e.g. https://example.com/black-hat-seo
A disavowed domain (each of the links for this domain will be disavowed), e.g. domain:example.com
Disavow Using Ahrefs Tool
Do a high-level link audit in ahrefs.
Constant link monitoring is effective to find out when a deep analysis is required. The benefit of these reports is that they provide a relative rather than an absolute assessment.
Referring domains graph: The referring domains graph can identify a spike in links, which is often caused by link spam as shown below.

Go to Site Explorer -> Enter your domain -> Backlink Profile -> Referring Domains -> Filter for dofollow links -> Sort by DR (low to high)
Now, two metrics are to be considered to commence link evaluation:
You can flag domains for disavowing in your spreadsheet according to the low DR or directly do the process in Ahrefs. Check the boxes and click "Disavow Domains" next to any domains you want to add to your list:

And once you have the list of low-quality domains then you can directly disavow the list from ahrefs or can take the help of the Google Disavow tool.