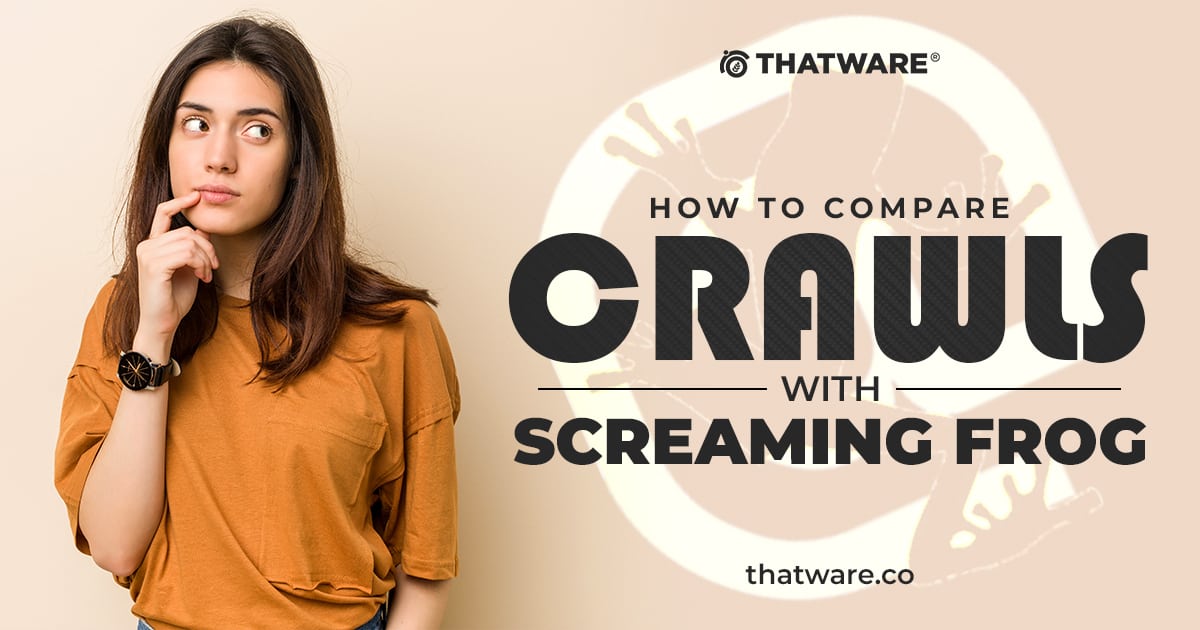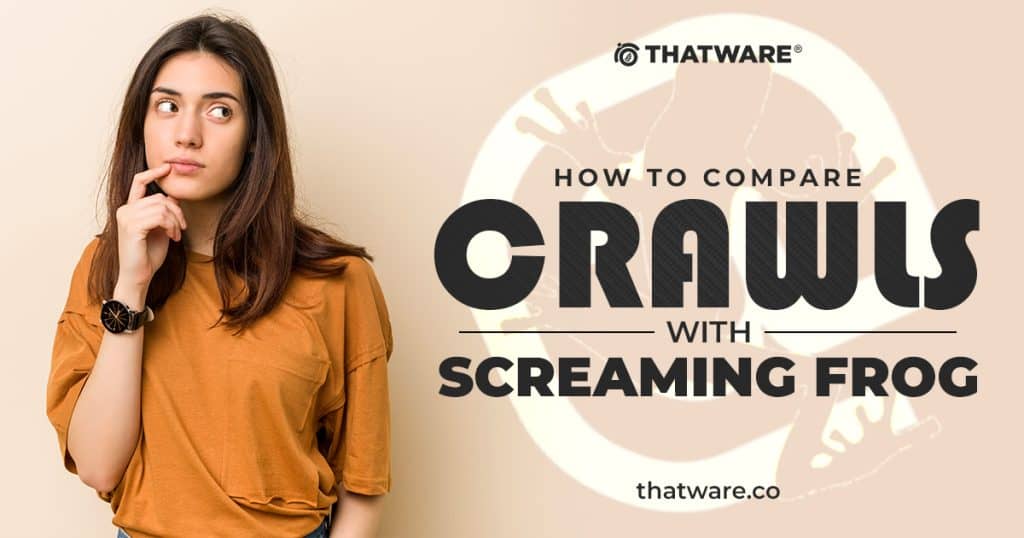 1) Switch To Database Storage Mode
To compare crawls, you need to be in database storage mode and have a licence. You can switch to database storage by selecting 'Config > System > Storage Mode' and 'Database Storage'.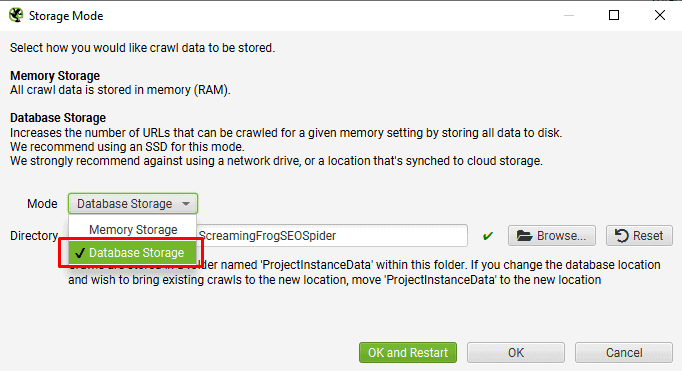 Then Crawl the website

Assure that another old crawl of this website is present
2) Select Crawls To Compare
To compare crawls, at first follow the step Files>crawls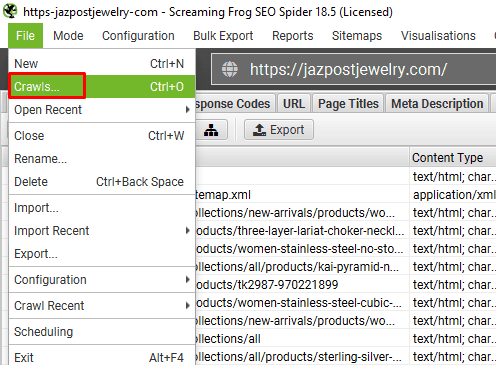 Then select the old crawls and new crawls. And then click on "select to compare"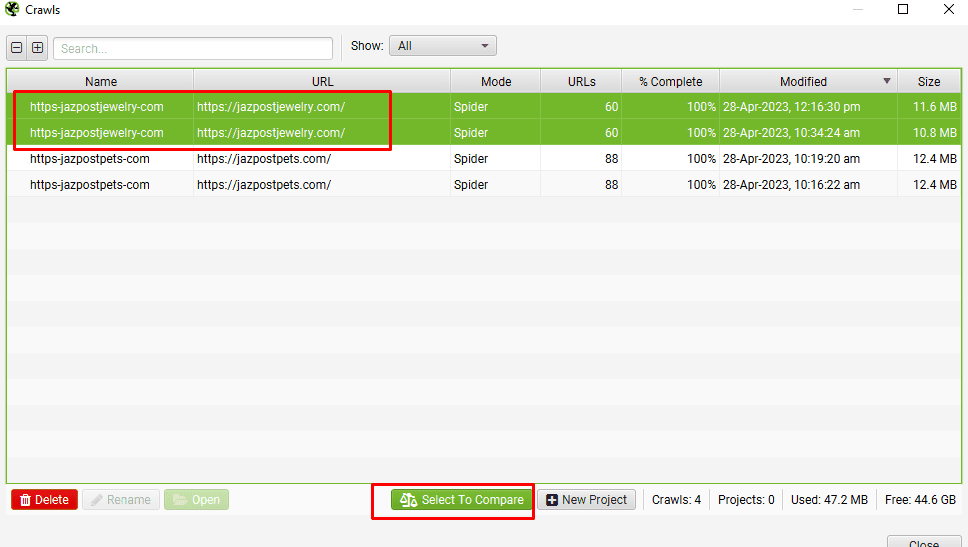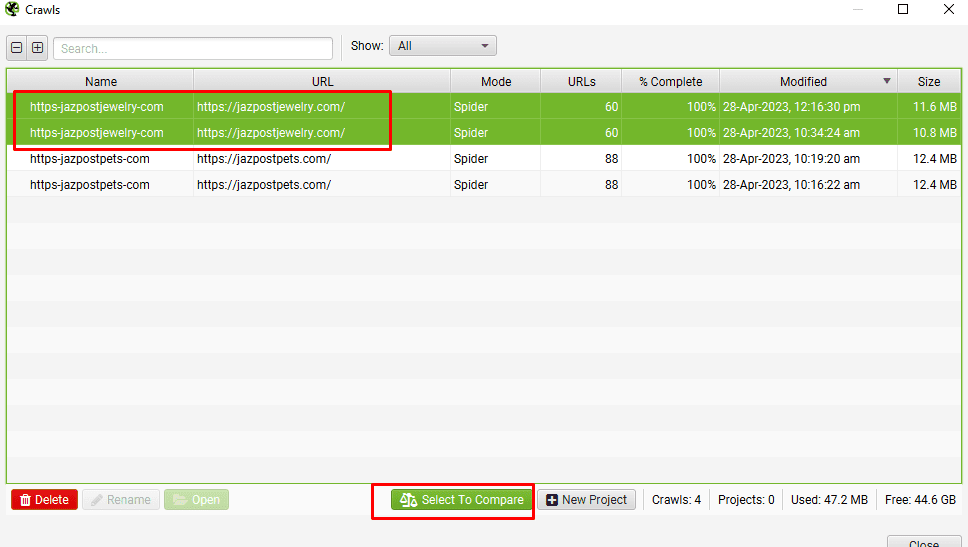 Then this window will open:

3) Adjust Comparison Config For Change Detection
To adjust Comparison, Follow the step Configure>Compare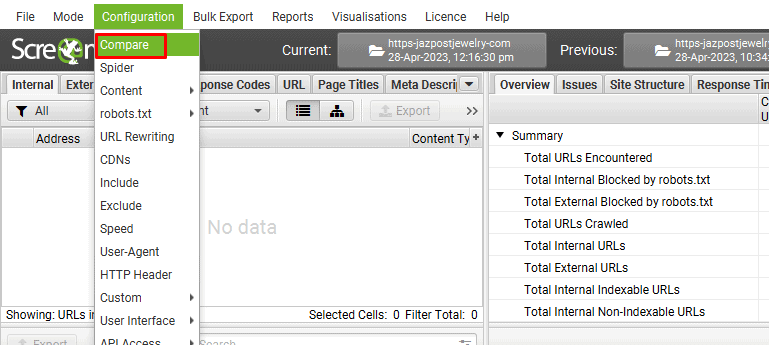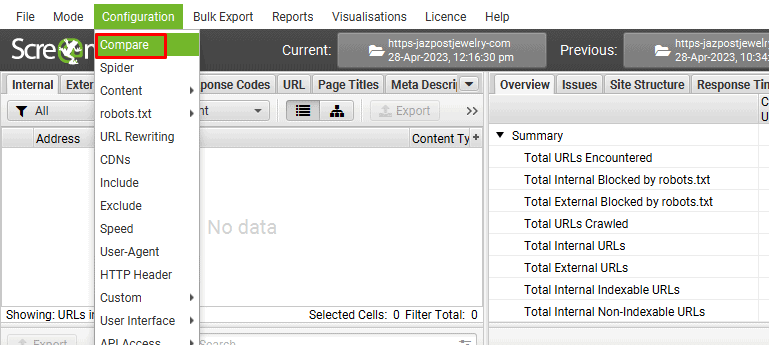 And select the elements and metrics you want to identify changes in.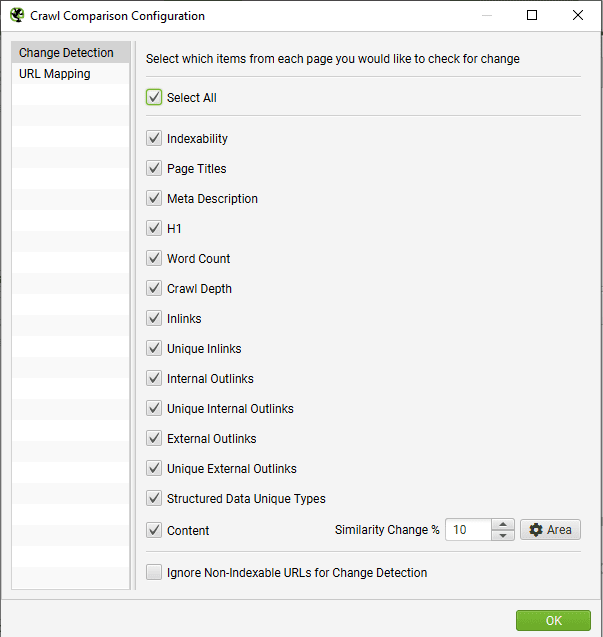 4) Click 'Compare' To Perform The Analysis
Next up, just need to click 'Compare'. The crawl comparison analysis will then run.

5) View The Right-Hand 'Overview' & 'Issues' Tabs
When the crawl comparison analysis has completed, the right-hand overview and issues tabs will populate to show current and previous crawl data and changes.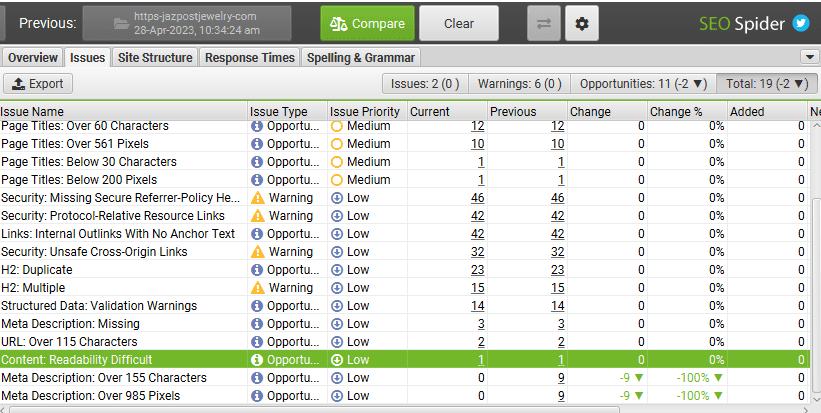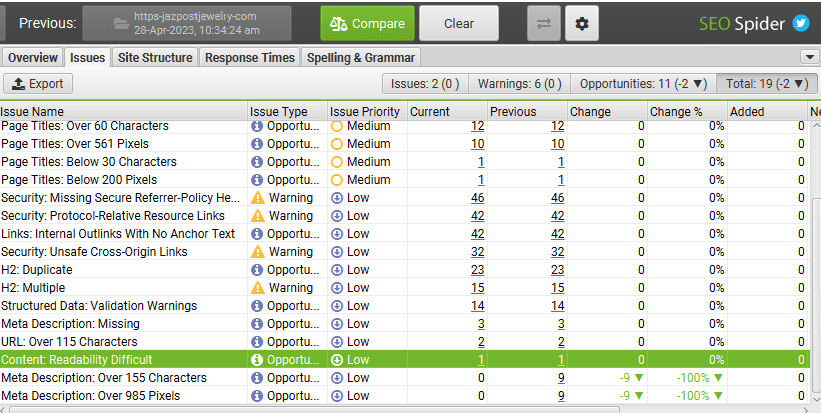 There are 4 types of filters are present "Added", "New", "Removed", "Missing"
Click any filter to know the changes between 2 crawls.

In "Removed' filter, it is showing that, 9 over 155 meta descriptions have mean removed, meaning this issue is fixed.
7) View 'Site Structure' Tab To Visualise Changes
This step is optional. Site structure tab can be checked to analyse the changes in site files.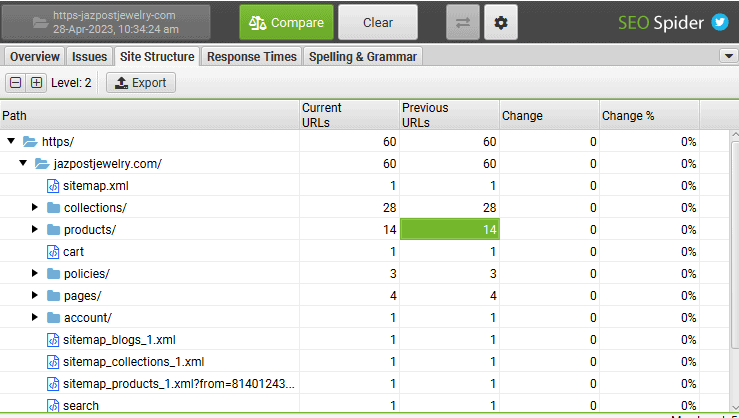 In "Site Structure" tab, there are no changes visible.
The overview data can be exported using the 'Reports > Crawl Overview' export.

All data can be exported in bulk via 'Bulk Export', and reports are also accessible via the 'Reports' menu.